Buy a home with zero down using USDA
Many first-time homebuyers are discouraged when they get out their calculators to see how much money upfront they need to buy a home.
Even at 5% down, a $250,000 home requires $12,500 upfront and another $5,000-$7,000 or so in closing costs.
Fortunately, there's a little-known homebuying program that requires zero down payment. It's sponsored by the United States Department of Agriculture (USDA) that is meant to promote homeownership in less-densely-populated areas.
The "USDA home loan" as it is most commonly known, could mean the difference between saving up a down payment for years or buying a home now. Knowing USDA loan requirements 2023 could give you a major advantage over other homebuyers.
Check your USDA eligibility.
What's in this article?
What is a USDA loan?
The USDA loan is a zero-down mortgage program that is meant to spur homeownership and in rural and suburban areas. This is why it's also called the Rural Development, or RD, loan.
You may have also heard the name "Section 502 Guaranteed Loan Program," which indicates the portion of the USDA rulebook that details the program. The "Guaranteed" moniker means that USDA backs private lenders so that they are able to issue the loans. You go to banks and mortgage companies to get a USDA loan, not the government itself.
But what really matters is what the loan can do for you.
It provides average-income homebuyers with 100% (zero-down) financing to buy a home.
But that's not where its advantages stop. It also requires lower mortgage insurance than most FHA and conventional loans. Plus, it's lenient on credit scores and debt-to-income.
So what are the current USDA loan requirements? Let's dive in.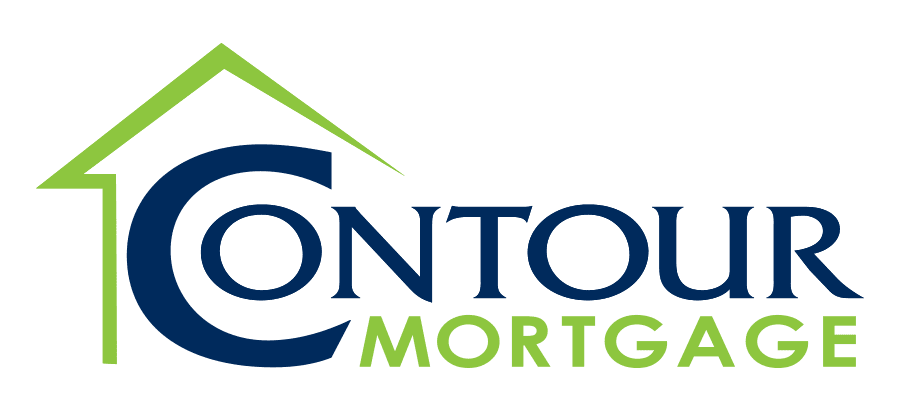 Zero-down USDA loans
Special homebuying programs
Low down payment
Less-than-perfect credit okay
USDA-eligible areas for 2023
Perhaps the most important requirement for a USDA loan is the location of the home.
The home must be within a USDA-eligible area. There are no exceptions granted.
However, eligible areas are plentiful, and they are surprisingly close to major metro areas in many cases. In fact, maps have not been significantly updated in more than 20 years. For 2023, maps are expected to continue to allow areas that have become solidly suburban over the past two or three decades. Cities of less than 35,000 residents are not likely to be removed from eligibility until at least after the 2030 U.S. census, says the USDA loan handbook.
The best way to see if a house is in a USDA-approved area is to use USDA's interactive eligibility map.
A house that is outside a shaded area is eligible. About 97% of U.S. land mass is approved for USDA zero-down financing, according to the Housing Assistance Council, representing about 109 million people.
Here are some geographically-eligible areas near major metros (non-shaded areas).
---
Philadephia, Pennsylvania
---
Dallas Fort-Worth, Texas
---
Tampa, Florida
---
Seattle, Washington
---
Boise, Idaho
---
Cleveland, Ohio
With so many areas available, you might find a home within easy commuting distance to work, schools, and shopping. These loans aren't only for remote areas.
Tip: USDA definition of "rural" is quite generous. In some cases, cities of up to 35,000 residents are considered rural, even if they are traditionally known for being part of a larger metro area. It's worth checking areas around your city, even if you don't consider it rural.
See if your area is eligible for zero down.
USDA loan income limits 2023
USDA home loans are designed to provide "low- and moderate-income households" with an opportunity to own a home.
Like its definition of "rural," what it considered moderate income is generous.
You can make up to 115% of your area's median income and still qualify. The higher your city's typical income, the more you can make and still be eligible.
The standard USDA income limit is $103,500 annually for a 1-4 member household and $136,600 for a 5-8 member household, but higher around more expensive metros like Denver, Seattle, and San Diego.
| Area | 1-4 member household income limit 2023 | 5-8 member household income limit 2023 |
| --- | --- | --- |
| Denver, Colorado | $129,400 | $170,800 |
| Seattle, Washington | $140,650 | $185,650 |
| San Diego, Calif. | $149,650 | $197,550 |
| Naples, Florida | $108,450 | $143,150 |
| Columbus, Ohio | $107,750 | $142,250 |
| Nashville, Tenn. | $108,450 | $143,150 |
The best place to check your income eligibility is USDA's tool. It calculates your household income and factors in deductions for:
Childcare expenses for children under 12
Dependents living in the home
Certain medical expenses
Elderly households
Care of household members with disabilities
If you think your income is too high, the deductions might bring it under local limits.
Keep in mind that you must include income from anyone who lives with you in your current living arrangement, even if they will not be on the loan. Some examples of extra income could be:
A working teenager age 18 or older
A mother-in-law who collects social security
Your spouse's side business
Gig work or contractor income
Be sure to let your lender know about all sources of income upfront since you want to be sure that you are eligible for a USDA loan when you make an offer on a house.
USDA loan down payment and closing costs 2023
The minimum USDA loan down payment is $0.
You are allowed to make a down payment if you'd like. However, it's smart not to make a down payment and keep that cash in the bank for emergencies.
You will also need about 2-5% of the home's price for closing costs. So, don't commit all your cash to a down payment.
If you have 5% down, compare your USDA loan costs with a conventional loan. A conventional loan does not require the 1% upfront "Guarantee Fee" that USDA charges.
See if you qualify for a zero-down USDA loan.
USDA asset limits for 2023
There is a limit to personal assets. This is because USDA wants to reserve the program for those who can't qualify for a conventional loan.
To be eligible, you must have:
Insufficient non-retirement funds to make a 20% down payment plus pay for closing costs
If you do have these funds, you must have insufficient income to achieve a 28% housing debt-to-income ratio and a 36% all-inclusive debt-to-income ratio with a 20% down payment
Most USDA applicants have nowhere near this level of assets, so this is typically a very easy guideline to meet.
USDA loan limits 2023
There are no hard-and-fast loan limits for the Guaranteed USDA loan program. You are eligible for any loan amount that you can qualify for. The area income limits act as loan limits in a way.
For example, if your income was exactly at the limit for most areas of the country, you would make $103,500 annually or $8,625 per month.
| | |
| --- | --- |
| Monthly income | $8,625 |
| Principal, Interest, tax, insurance, HOA, mortgage insurance | $2,500 |
| Front-end debt-to-income | 29% |
| Student loans, auto loans, all other payments | $1,000 |
| Back-end debt-to-income | 41% |
| Example mortgage rate | 6.5%* |
| Estimated home price based on the above | $325,000 |
Mortgage rates, payments, and fees are for example purposes only. Your costs will vary.
So, while USDA doesn't limit loan amounts, it does limit income, which indirectly caps the amount you will qualify for. Your maximum debt-to-income for USDA loans is around 41%, but can be higher for certain borrowers. Each person will qualify for a different maximum loan amount based on their income, mortgage rate, other debts, credit score, and more.
USDA home loan mortgage rates
USDA home loan rates are some of the lowest of any program. This is surprising, considering they are a zero-down loan that is also lenient on credit scores.
The program is heavily subsidized by the government to encourage homeownership and economic activity in areas outside larger cities. As such the government packs heavy benefits into the program, such as low rates.
These rates are only averages. Check your personalized USDA rate.
USDA property condition and attribute guidelines
The home itself must meet USDA guidelines as far as amenities and quality.
The goal of the USDA program is to provide households with "modest" housing that is safe, sanitary, and will retain its quality and value for the foreseeable future.
Contrary to popular belief, existing homes with in-ground swimming pools are eligible for USDA financing. However, you can't add a pool or other luxury amenities like outdoor kitchens with a USDA construction or rehab loan.
As far as property condition, the same guidelines are used for FHA loans. This means that all major systems like heat, water, roof, and electricity must be functioning. If there's any question about a major system or a safety concern, the appraiser will note it on the appraisal report. The lender may require an additional inspection in this case.
For some issues, the appraiser might require the repairs prior to loan closing. Work with your real estate agent to have the seller make the repairs as soon as possible.
If the seller won't complete repairs, consider finding a USDA construction loan lender.
Pros and cons of a USDA loan
While these are fantastic loans, they do come with limitations as well. Here are the major USDA loan pros and cons.
Pros
Zero down payment
Lower upfront and ongoing mortgage insurance than FHA
Low mortgage rates
Many lenders offer them; you don't have to apply with the government directly
Lenient credit score minimums; some lenders allow USDA loan credit scores as low as 580
Cons
Many dual-income households make too much
Eligible areas may be too far from work
Comes with upfront and ongoing mortgage insurance
1-unit homes only. No multifamily properties
Primary residence only
30-year fixed-rate loan only; no 15-year or adjustable rate mortgages allowed.
USDA loan alternatives
FHA loan: No income limits; 2-4 unit properties allowed.
VA loan: Also zero down, plus no monthly mortgage insurance. Requires qualifying military service.
Conventional loan: More stringent credit score and income requirements, but has no upfront guarantee fee.
USDA loan credit score minimum
You might hear that USDA lenders only accept credit scores down to 640. However, that's not the case. That's just the minimum score to receive a streamlined approval.
Lenders can approve lower scores, but it takes more effort.
Some lenders allow a USDA loan credit score down to 540. Other common cutoffs are 620 and 600.
If you're denied a USDA loan due to credit score, simply apply with another lender.
See if you can qualify for a USDA loan.
USDA mortgage insurance
USDA mortgage insurance is required for all USDA loans and lasts for the life of the loan.
The upfront fee is called the Guarantee Fee and equals 1.0% of the loan amount. This fee can be wrapped into the loan.
There is also monthly mortgage insurance, known as the Annual Fee. This amount is 0.35% of the loan balance annually. The lender divides the fee into 12 equal installments and adds it to your regular monthly payment.
As an example, a $250,000 loan would require a $2,500 upfront fee and $73 monthly in USDA mortgage insurance.
USDA Direct vs Guaranteed loan
There are two types of USDA home loans: Guaranteed and Direct.
Guaranteed make up a vast majority of USDA loans and the type we've been talking about in this article so far. These are for moderate-income borrowers and are issued by banks and lenders.
Direct USDA loans are for households with "low and very low" incomes. This is defined as follows.
Very low: $31,550 annual income in most areas
Low: $50,500 annual income in most areas
These loans are issued by the government agency itself and come with stricter rules. To find out more about the Direct program, see USDA's website.
USDA lenders, the process, and how to apply
Most USDA loans are issued by private banks and lenders. Many nationwide and local lenders are approved to so it's easy to apply.
Simply go online or call a lender and ask if they are approved to issue USDA loans. Complete a full application and have the lender pull your credit. Have them check your income and geographic area for USDA eligibility.
USDA loans are different than conventional and FHA in that the lender will send your loan to USDA itself once they do a full approval. That's why USDA loans can take a few extra days or weeks to process compared to other loan types. Here's the process.
Apply with the lender.
Submit all your documentation.
Find and make an offer on a home, and get an accepted offer.
The lender orders an appraisal and finalizes the approval on their end.
The lender then sends the file to USDA for approval.
Upon USDA approval, the lender draws final loan documents.
You sign documents.
The loan closes and you get the keys.
USDA loan vs FHA vs Conventional
| | | | |
| --- | --- | --- | --- |
| Loan feature | USDA | FHA | Conventional |
| Income limits | $103.5k-$238.2K | None | None |
| Geographic restrictions? | Yes | No | No |
| Down payment | 0% | 3.5% | 3% |
| Min. credit score | 580-640 | 580 | 620 |
| Loan limits for 1-unit home | None | $472K-$1.089M | $726K-$1.089M |
| Upfront mortgage insurance | 1.0% of loan | 1.75% of loan | None |
| Monthly mortgage insurance | 0.35% of loan annually | 0.85% of loan annually | 0.40-3%+ of loan annually |
USDA loan FAQ
Is income eligibility based only on loan applicants?
No. Your lender will include all household income when determining whether you are below income limits. However, only loan applicant income is considered to qualify for the loan itself.
Do I need any money to buy a home with a USDA loan?
Yes, you will most likely need to pay for standard mortgage closing costs, which equal about 2-5% of the loan amount.
Can closing costs be rolled into the loan?
USDA allows closing costs to be rolled into the loan if the home appraises for more than the purchase price. For example, the home price is $250,000 but it appraises for $255,000. You can take a loan up to $255,000 and roll $5,000 in closing costs and prepaid items into the loan.
Do I get a USDA loan from the government?
The USDA Guaranteed program (the vast majority of USDA loans) is available via mortgage lenders and banks. There is a USDA Direct program for low- and very low-income borrowers that is available directly from the agency itself.
Do you qualify for a USDA loan?
Because USDA loans are so attractive, you should consider checking your eligibility, even if you think your income or location won't qualify.
There may be right outside a USDA-eligible area, and you may have income deductions that get you below USDA limits.
Get started with your USDA loan and see if you can become a homeowner with zero down payment.
Start your USDA loan now.
Additional Resources
States where USDA loans are available:
Alabama
Alaska
Arizona
Arkansas
California
Colorado
Connecticut
Delaware
Florida
Georgia
Hawaii
Idaho
Illinois
Indiana
Iowa
Kansas
Kentucky
Louisiana
Maine
Maryland
Massachusetts
Michigan
Minnesota
Mississippi
Missouri
Montana
Nebraska
Nevada
New Hampshire
New Jersey
New Mexico
New York
North Carolina
North Dakota
Ohio
Oklahoma
Oregon
Pennsylvania
Rhode Island
South Carolina
South Dakota
Tennessee
Texas
Utah
Vermont
Virginia
Washington
West Virginia
Wisconsin
Wyoming