USDA home loans Indiana are a part of a government-backed program that can help overcome some of the challenges potential homebuyers encounter in today's market.
Saving the down payment—about 3-5% of the home price—is often the biggest problem. Because of this and other difficulties, conventional mortgages may be out of reach for thousands of Americans.
But USDA loans Indiana remove the need for a down payment.
With options like that, it's no wonder these loans are a popular option for residents of the Hoosier state.
See if you qualify for a zero-down USDA loan.
What's in this article?
What is a USDA loan?
USDA loans were created to help energize the economy and culture of rural locations in America. They're sometimes known as
The Rural Development Loan
An R.D. Loan
A Section 502 Guarantee Loan Program (named after the section in the USDA rulebook that details this program)
These are just different names for the same program (let's call them USDA loans here).
The main features that attract borrowers to USDA loans are
Housing loans for low to moderate-income borrowers
Lower interest compared to most conventional loans
No downpayment needed
There are a few USDA loan requirements to be met. The biggest rule is the property must be in an area deemed eligible by the USDA.
USDA-eligible areas in Indiana
When the USDA checks your loan application, they will see if it's in an area they deem rural.
The term "rural" does not necessarily mean farmland—it could just as easily be in a suburban-like neighborhood. These loans are not for farms or even large plots. They are for the typical American single-family home that happens to be located in a less-dense area.
The best way to check an area's eligibility is to use the USDA's interactive eligibility map, which shows a detailed topography of every state and its rural areas.
ProTip: A city or town with a population of up to 35,000 might still be considered "rural." A key factor is if the region has rural characteristics plus lower levels of mortgage credit for low-to-moderate-income households.
Here are five examples of urban centers in the Hoosier state that have approved lands within commuting distance to give you a better idea of what an eligible area looks like.
Note: All non-shaded areas are eligible.
Lafayette, Indiana
The city of West Lafayette and Lafayette are parts of the home of Purdue University, a place rich with beauty and Midwest tradition. A vibrant downtown spans both cities, forming the heart of the community. Unemployment here is quite low at just 2.9%, and you can find many eligible areas east of Highway 65 and west of 231.
Median home prices in Lafayette are $220,000, and $329,900 in West Lafayette.
Fort Wayne, Indiana
As the second-largest city in the state, Fort Wayne has sat at the convergence of three rivers in the north for more than 200 years. Its thriving culture includes a vibrant art scene, historical attractions, and many tasty restaurant options.
There are many USDA-eligible areas close to highway 469, enabling easier commuting. Unemployment matches the state average at a low 2.8%.
The price range of homes for sale in Fort Wayne is $3,000 to $2.8 million, but the median price is a very reasonable $214,900.
South Bend, Indiana
Located at the northern edge of Indiana, South Bend isn't just for football fans who flock to Notre Dame to watch the Fighting Irish. This picturesque town also features historic mansions, the Morris Performing Arts Center, The National Studebaker Museum, and many more attractions for residents and visitors alike. The sprawling core of downtown Chicago is only an hour and forty minutes away. Though South Bend is a city of over 100,000, USDA-eligible areas such as Lakeville and New Carlisle are only a twenty-minute drive to the center of town.
The median housing prices in South Bend are a very reasonable $175,000.
Evansville, Indiana
Founded in 1812, the city of Evansville is situated along a scenic bend in the Ohio River and is the third-largest city in Indiana. This vibrant city is the region's economic and social hub, including Southeast Illinois, Southwest Indiana, and Northern Kentucky. The city has a population of nearly 121,000, with more than 300,000 in the metropolitan area. Towns like close-by Chandler and Spottsville, Kentucky are within 30 minutes of the city center.
Evansville's median home price is only $175,000.
Indianapolis, Indiana
Four major interstates pass through the city limits of Indianapolis, and it is the biggest urban center in Indiana, home to the famous Indianapolis 500 (part of the Triple Crown of Motorsport) and the Colts NFL team. Check out the Indianapolis Cultural Trail for outdoor activities—an urban bike and pedestrian path that weaves eight miles through cultural districts and neighborhoods and past some of the city's best attractions. Towns such as Mooresville and Danville to the west and New Palestine and Fortville to the east are USDA-eligible.
With a median home price of only $239.9K, Indianapolis is well below the national median of $454,900.
See if your area is eligible for a USDA loan.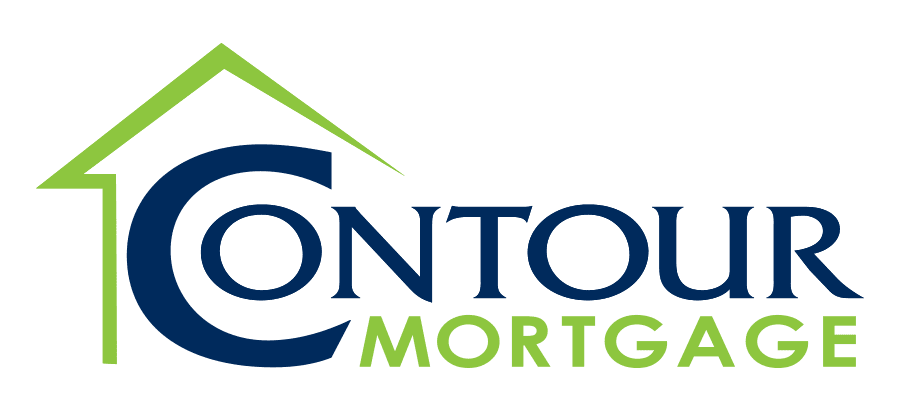 Zero-down USDA loans
Special homebuying programs
Low down payment
Less-than-perfect credit okay
USDA loan income limits
Just like generous eligible areas, USDA loans Indiana offer very liberal income limits. You might think income limits are too low for most people to qualify, but you would be surprised.
Your household income must be in the "low-to-moderate" range. But there is a bit of a loophole for this rule.
If you are above the standard moderate-income level, so long as you don't exceed 115% of the median income for the area, you may still qualify.
So, what are the income levels for Indiana?
For mid-2022 to mid-2023, the USDA set the same standard income level for every county in Indiana—depending on how many members are in your household.
Households with 1-4 members have an income limit of $103,500
Households with 5-8 members have an income limit of $136,600
Therefore, regardless of what county in Indiana you are interested in, the same income limits will apply. Check out the chart below to see what we mean.
| | | |
| --- | --- | --- |
| County or Area | 1-4 member household income limit 2022-2023 | 5-8 member household income limit 2022-2023 |
| Columbus | $103,500 | $136,660 |
| Komoko | $103,500 | $136,660 |
| Fort Wayne | $103,500 | $136,660 |
| Waren | $103,500 | $136,660 |
| Cass | $103,500 | $136,660 |
| Blackford | $103,500 | $136,660 |
| LaGrange | $103,500 | $136,660 |
| Noble | $103,500 | $136,660 |
| Scott | $103,500 | $136,660 |
| Wells | $103,500 | $136,660 |
Pro Tip: Regarding income limits, all adults over 18 in the household will have their income counted, even if their names are not on the application. This rule was created to ensure that the program is available to those who need it most. In regards to qualifying for the loan itself, the lender will consider income fromthose who are one the application.
If you are doing your own calculations for your income, here are some suggestions for deductions.
Childcare expenses (under age 12)
Dependents living at home
Certain medical expenses
Care of household members with disabilities
You can also try using USDA's income tool to see if your income level qualifies.
Pro Tip: It's also good to check directly with a USDA lender to see if your calculations are correct.
See if your income qualifies you for USDA.
Down payment requirements
Homebuyers turn to USDA loans because they don't need a down payment for approval. This rule means you can even apply for the entire purchase price of the house through financing—so long as the appraised value matches or is greater than your offer price.
Pro Tip: Even though you don't need funds for a down payment, closing costs of about 2-5% still need to be paid. However, a special feature of USDA loans Indiana allows these funds to come from normally excluded sources like
gift funds
seller credit
lender credit
or other eligible sources
USDA loan limits in Indiana
Like its requirements for down payments, a Guaranteed USDA loan doesn't impose any loan limits. However, a limit is created indirectly based on your debt-to-income ratio (DTI).
What does this mean? Here's an example.
If your income is $103,500 (the limit for all areas of Indiana), that works out to $8,625 per month. Next, the lender will check two aspects of your debt load—your potential monthly payments for this mortgage and the sum of any other payments you are currently paying.
Breaking it down, it will look something like this.
| | |
| --- | --- |
| Monthly income | $8,625 |
| Principal, Interest, tax, insurance, HOA, mortgage insurance | $2,500 |
| Front-end debt-to-income | 29% |
| Student loans, auto loans, all other payments | $1,000 |
| Back-end debt-to-income | 41% |
| Example mortgage rate | 6.5%* |
| Estimated home price based on the above | $325,000 |
*These rates, payments, and fees are for example purposes only. Your personal finances will vary from these.
Debt-to-income ratio
In the above example, the ratio is called 29/41. This ratio also happens to be the standard DTI maximum—but, once again, there is a bit of a loophole here.
If your lender uses a USDA-specific underwriting tool named the GUS (short for Guaranteed Underwriting System), you might still be approved even if your DTI ratio crosses the maximum.
All lenders, as it turns out, use the GUS system to assess eligibility (although in some cases, GUS can't approve the file automatically, so the lender must do a manual review). In cases where the borrower is approved with a DTI over the maximum, they typically had extra financial incentives like a high credit score or similar factors.
USDA home loan mortgage rates in Indiana
If it is one of the products they offer, lenders tend to like using USDA loans for their clients.
Why? Because every USDA loan comes with government backing that makes this loan product appealing. If a borrower defaults on the loan, then the government guarantees that up to 90% of the original loan amount will be paid back to the lender.
This guarantee allows you to access lower rates and fees as the applicant.
Property condition requirements
Similar to the FHA requirement about properties, the USDA stipulates that the property you are considering buying must be safe and liveable.
This rule does not mean that the property needs to be immaculate or in perfect condition. Minor cosmetic issues like peeling paint or an unkempt lawn are not likely going to be something that will deny the loan.
Major structural issues or outdated or non-functioning electrical or plumbing systems will have to be repaired before closing the loan.
Learn even more about USDA loans.
Pros and cons of a USDA loan
Any loan product, USDA loans Indiana included, will have a few drawbacks. Let's break down the major pros and cons of these loans.
Pros
Firstly, there is no requirement to include a down payment with your offer. A big plus.
Second, lenders will often offer more competitive rates due to the government guarantee included with every USDA loan.
Third, while closing costs exist, borrowers can pay for them with funds from eligible sources outside their own money.
Finally, mortgage insurance costs are typically lower than FHA loans.
Cons
Any house you're considering must be in a location that the USDA deems as "rural."
Second, there are limits set on the income for the entire household.
Third, an extra step in processing USDA loans can cause processing delays of perhaps a few days to a few weeks.
Finally, compared to conventional loans, USDA loans have higher standards on the property that must be met.
USDA vs. FHA vs. Conventional
FHA loans: The biggest difference with FHA loans is there are no income limits, and they don't exclude geographical areas. FHA loans need at least 3.5% down, but they can come from a down payment assistance program or a gift.
VA loans: VA loans are only available to eligible military service members.
Conventional loans: Like FHA loans, conventional loans require a down payment. Some lenders might approve a loan with as little as 3% down—but only to borrowers with reliable incomes and high credit scores.
| | | | |
| --- | --- | --- | --- |
| Loan feature | USDA | FHA | Conventional |
| Income limits | $103.5k-$238.2K | None | None |
| Geographic restrictions? | Yes | No | No |
| Down payment | 0% | 3.5% | 3% |
| Min. credit score | 580-640 | 580 | 620 |
| Loan limits for 1-unit home | None | $472K-$1.089M | $726K-$1.089M |
| Upfront mortgage insurance | 1.0% of loan | 1.75% of loan | None |
| Monthly mortgage insurance | 0.35% of loan annually | 0.85% of loan annually | 0.40-3%+ of loan annually |
Indiana first-time homebuyer grants and programs
Many states offer assistance programs to help first-time homebuyers with financial obstacles—Indiana is no exception.
First Place program
To help with closing costs and/ or the down payment, the Indiana Housing and Community Development Authority (short form: IHCDA) First Place program gives first-time homebuyers assistance to pay for these requirements. They do this through an offer for a second mortgage of up to 6% of the purchase price.
You don't have to pay an additional mortgage payment for this second mortgage, and there are no additional interest charges, either. So long as you live in the house for nine years and keep up with all your other responsibilities as a homeowner, you'll be forgiven for the second mortgage. You must pay the second mortgage if you sell before the agreed period.
Mortgage credit certificate
Also available is Indiana's mortgage credit certificate program (MCC), which can help reduce your tax bill.
This program is a federal income tax credit for homebuyers in Indiana. The credit can equal 25% of your borrowed amount, up to $2k per year, which can significantly affect your tax bill—especially over a 30-year mortgage term. You can also use this program in tandem with the final one listed here: the Next Home program.
Next Home
Another option from the IHCDA to help make your purchase more affordable is the Next Home program (N.H.). This program is also targeted toward reducing your down payment cost, but only for 3.5% of the purchase price. On the positive side, however, you don't have to be a first-time buyer to be eligible.
As with any government program, specific requirements need to be investigated directly to determine your qualifications.
Credit score minimum for USDA loans
The lender, not the government, sets the minimum standards for a borrower's credit score. A side-effect of this is it enables low-score borrowers to shop around for a USDA lender that accepts their current score.
In general, most USDA lenders are looking for a borrower with a credit score of a least 620-640. Lenders might go as low as 580 in some cases, but this is pretty rare.
Check your eligibility for a USDA loan.
USDA loans Indiana mortgage insurance
Every USDA loan, whether you are in Indiana or elsewhere, will have a special fee added to the cost. This fee was created to ensure the sustainability of the USDA loan program—a kind of pay-it-forward fee.
There are two ways this fee can be calculated.
Guarantee fee
The Guarantee fee version equals 1% of the loan and must be paid upfront upon closing. All lenders, however, allow you to include this fee as a part of the loan.
Annual fee
The other version is the Annual fee—calculated at 0.35% of the outstanding balance each year and is typically included in your monthly mortgage payment.
USDA Guaranteed Loan or Direct Loan—what's the difference?
An important aspect to understand about USDA loans is that there are two types: Guaranteed and Direct.
Guaranteed loans
These are the majority of USDA loans—and the above information almost entirely applies to these types of loans
They are issued by private mortgage lenders—not the government
Designed for moderate-income earners
Direct loans
Issued and managed by the government directly
Ideal for households with low to very low incomes ($31,550 to $50,500/year in most areas)
The qualifying rules for these Direct Loans are generally stricter than Guaranteed Loans. To understand the process of these loans better, check out the USDA Direct Loan website.
The process of applying for USDA loans Indiana
Applying for a USDA loan is essentially the same process you would go through if you were applying for a conventional or FHA loan, with one specific difference.
If the private lender approves your application, it must be forwarded directly to the USDA to review it for compliance with its rules. This extra step usually delays the processing—depending on backlogs—a few days to a few weeks. The easiest way to see if there are any backlogs is to review the USDA website.
The good news is the borrower doesn't have to submit the application themselves; the lender will do that for them.
Here's a breakdown of applying for USDA loans Indiana.
Apply for a loan with an approved lender.
Submit all relevant documents.
Make an offer on the home once you find the right place.
The lender will order a property appraisal.
The lender submits your application to the USDA for review.
If approved, the lender finalizes the paperwork for you to sign.
You sign the offer, and you have your new home!
USDA loans Indiana FAQ
What is the most popular feature of a USDA loan?
The most attractive feature of a USDA loan is its no-down-payment option. You can finance 100% of the home's purchase price.
What are the financial qualifications for USDA loans?
Lenders frequently require a 580-640 credit score, a debt-to-income ratio of 29/41, and income requirements set by the lender. You also need to purchase a home in a USDA-eligible area.
What if you are above the income limit for an Indiana USDA loan?
You must be within 115% of the area's median income. Those above this threshold are not eligible for USDA and should consider an FHA or conventional loan.
Get started on your USDA loan in Indiana
The fastest way to find out if you meet USDA loan requirements is to talk to a participating USDA lender.
Thousands of low-to-moderate-income Americans have achieved the dream of homeownership using this powerful program.
See if you qualify for a zero-down USDA loan.
Our advise is based on experience in the mortgage industry and we are dedicated to helping you achieve your goal of owning a home. We may receive compensation from partner banks when you view mortgage rates listed on our website.