In theory, it's a great idea: A USDA construction loan, with no money down, to finance your new home build.
In practice, it's hard to make this kind of financing work. For one thing, there aren't many USDA construction loan lenders.
And, once you've found a lender, it's hard to find a building contractor who has the USDA's approval.
Check your USDA construction loan eligibility.
List of USDA construction loan lenders
Here's a list of active USDA construction loan lenders for 2023, as reported by USDA's website.
| USDA Construction Loan Lender | Phone | Property Location |
| --- | --- | --- |
| 1st Signature Lending | (317) 893-3798 | Alabama, Colorado, Florida, Georgia, Indiana, Kentucky, North Carolina, Ohio, Pennsylvania, South Carolina, Tennessee, Texas, Virginia, & West Virginia. Coming soon: Arizona, California, Nevada, New Mexico, Oregon, Utah, & Washington. |
| Academy Mortgage | (509)680-1597 | Washington |
| AmeriFirst Financial Corp. | (850)926-4044 | Florida, Indiana, Kentucky & Michigan |
| American Financial Resources, Inc. | (800)316-9508 | All states except Alaska & Hawaii |
| American Security Mortgage Corp | (704)319-4624 | North Carolina |
| Atlantic Bay Mortgage Group | (757)213-1660 | Delaware, Florida, Georgia, Indiana, Kentucky, Maryland, North Carolina, South Carolina, Tennessee, Texas, Virginia & West Virginia |
| Assurance Financial Group, LLC | (225)448-2682 | Louisiana |
| Bankwest Inc. | (605)224-7391 | South Dakota |
| Click n' Close Mortgage | (214)505-3361 | All states but New York |
| Evergreen Home Loans | (425)974-8500 | Arizona, California, Idaho, Montana, Nevada, Oregon, Texas & Washington |
| Flat Branch Mortgage Inc. | (314)872-0998 | Arkansas, Illinois, Kansas, Missouri & Oklahoma |
| GSF Mortgage Corp. d/b/a Go Mortgage | (262)373-0790 | Alabama, Arkansas, Kansas, Louisiana, Michigan, North Carolina, Oregon, Washington & Wisconsin |
| Lake Michigan Credit Union | (844) 754-6280 | Michigan |
| Metroplex Mortgage | (813) 935-8330 | Alabama, Florida, Tennessee & Texas |
| Multiples Mortgage Corp | (787) 296-3333 | Puerto Rico |
| NBT Bank | (607) 337-6167 | Various counties within NY state only |
| On Q Financial | (866)667-3279 | Approved states change frequently. Call for status. |
| Stockton Mortgage Corp. | (502) 227-1100 x192 | Kentucky |
| Union Home Mortgage | (440) 287-7311 | Arizona, Arkansas, Florida, Georgia, Idaho, Illinois, Indiana, Kentucky, Louisiana, Michigan, Minnesota, Missouri, New Jersey, North Carolina, Ohio, Pennsylvania, South Carolina, Tennessee, Texas, Utah, Virginia, West Virginia, & Wyoming |
| VIG Mortgage | (787) 200-8585 | Puerto Rico |
| Western Ohio Mortgage Corp. | (800) 736-8485 | Indiana, Kentucky, Ohio & Tennessee |
Let us connect you with the right USDA lender.
Is it hard to get a USDA construction loan?
It can be quite hard to get a USDA construction loan. Compared to USDA loans for existing homes, only a few lenders offer USDA construction mortgage loans.
But a bigger hangup is finding a USDA-approved building contractor.
Borrowers who have already chosen a builder often learn the USDA hasn't approved their builder and won't move forward with the loan. And many builders — especially good ones who have plenty of work — don't have time to go through the process of getting USDA approved.
That's why a lot of people who try to get a USDA construction loan eventually abandon the idea.
Instead, they'll find an existing home that qualifies for a USDA loan with no money down. These loans are much easier to find. Most lenders offer them.
People who still want to build their own home instead of buying an existing home can usually find other types of construction loans if they can't make a USDA construction loan work.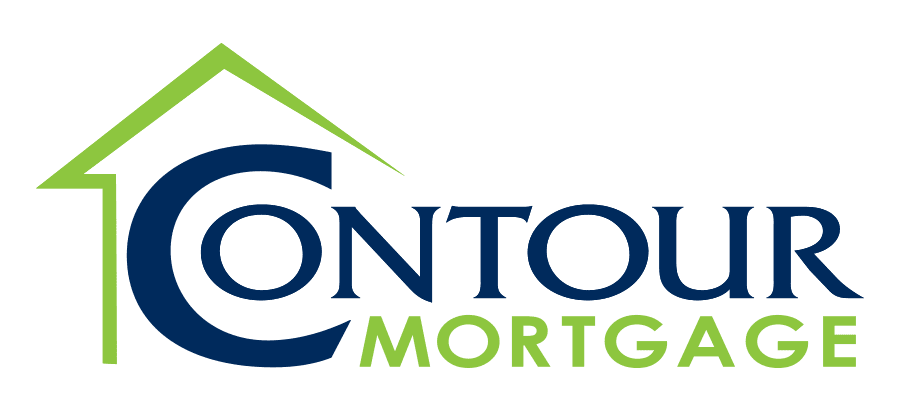 Zero-down USDA loans
Special homebuying programs
Low down payment
Less-than-perfect credit okay
USDA construction loan requirements
At first glance, USDA construction loans have many of the same requirements as USDA loans for existing homes:
The borrower must qualify: Usually, this means having a credit score of around 640 and a debt-to-income ratio of 41% or lower. Also, USDA borrowers must meet income limits, meaning they can't earn more than 115% of their area's median income for their household size
The area must qualify: The USDA insures loans only in USDA-designated rural areas, but the USDA's definition of rural is more inclusive than you might think. Most U.S. ZIP codes qualify
But USDA construction loans have their own, more specific, requirements, too:
The contractor must qualify: To be USDA-approved, the building contractor must have at least two years of experience building single-family residences. The contractor also has to carry at least $500,000 in liability insurance and have a satisfactory credit rating. The USDA will run a background check on the contractor; a builder who has previous felonies, for example, won't qualify
The building plans must qualify: The building plan must align with the USDA's property requirements. The project must also meet or exceed the International Energy Conservation Code. The builder must be willing to provide a construction warranty that lasts at least one year
If you can find a USDA construction loan lender, your loan officer may know some building contractors in the area who meet the USDA's standards. An experienced lender, paired with a builder who knows about USDA loan-financed building projects, can make this process more seamless for you.
See if you qualify for a USDA construction loan.
USDA construction loan process
If you're thinking about using a USDA construction loan, here's a step-by-step guide:
Step 1 — Find the right lender: The USDA construction loan journey should begin by finding a lender to partner with throughout the process. See the list above to find USDA construction loan lenders near you. Try to compare offers, if possible, since different lenders will quote different rates
Step 2 — Find a building contractor: You could start contacting local building contractors to see if they're USDA-approved, but it may be easier to ask your USDA-experienced lender for suggestions
Step 3 — Close the loan: The lender will examine the loan and approve it if it meets requirements.
Step 4 — Start construction: Construction will start within 30 days of closing the loan. Your lender will work with the builder to issue funds as needed.
Step 3 — Complete the project: With a lender and contractor on board, you have the building blocks for success. Trust these experts, but also be sure to ask questions throughout the process, from drafting plans to digging footings to painting the walls. After all, it's your new home
Step 4 — Close on the loan: As construction begins, your lender will allow the builder to draw funds to pay for construction costs and keep the project moving forward. When the house is finished and inspected, your USDA construction lender will schedule a loan closing. If the project cost less than expected, the extra money will be applied to your loan's principal
Step 5 — Move in and make payments: With the loan closed, it's your home. You can move in (and start making payments)
Steps 1 and 2 in this process make all the difference. They can lay a strong foundation for the entire project.
Learn even more about USDA loans.
What is a USDA single-close construction loan?
A USDA single-close construction loan is a loan that closes one time instead of two.
Some construction loans come with two and sometimes three entirely different loans:
Land purchase
The short-term construction loan
Refinancing into a permanent 30-year fixed loan
This process is more difficult because it involves two or three applications, approvals, signings, and most importantly, multiple sets of closing costs.
A USDA single-close loan wraps the land loan, short-term construction loan, and permanent loan into a single loan and process. The loan funds the construction of the home then converts into a permanent fixed loan with a low rate when construction is complete.
This is why these are also called "construction to permanent" loans.
This process saves the borrower thousands in closing fees and months of paperwork, and is the preferred method for construction financing today.
Alternative loan types
Traditionally, financing a new home construction project required two loans: one loan to pay building costs and another loan to serve as a permanent mortgage.
USDA construction loans combine both steps into one 30-year fixed-rate loan. Lenders call these construction-to-permanent loans, or single-close loans.
If you like the idea of a single-close loan but can't find the right USDA construction loan lender, you may want to consider buying a fixer-upper instead. The following loan types combine home buying and home renovation costs into one loan:
FHA limited 203k: This loan combines financing for a home purchase along with financing the cost of limited renovations such as a new roof, new appliances, or cosmetic improvements. This loan is backed by the Federal Housing Administration and requires a down payment of at least 3.5%
FHA full 203k: The FHA's full 203k loan can finance a home purchase along with the cost of major renovations and structural repairs. This loan also requires a 3.5% down payment
Conventional HomeStyle or ChoiceRenovation loan: These conventional loan programs, from Fannie Mae and Freddie Mac, also combine home purchase and home renovation costs. You'd need to put at least 5% down
And, of course, you could always buy a newer, existing home by using an easy-to-find USDA Guaranteed loan with no money down or a standard FHA loan with only 3.5% down.
USDA construction loan FAQ
Are USDA construction loans hard to get?
Yes. You must find both a USDA-approved lender and builder in your area, which can be a challenge. Lenders may already know approved builders, which is why it's a good idea to contact a lender first.
Is it cheaper to build a house than buy an existing one?
Not always. Sometimes it's more expensive, depending on site prep work needed and amenities in the new home. It may be much cheaper and easier to buy an existing home with a zero-down USDA loan.
Are there any lenders that do USDA construction loans?
Yes. Above is a list of 21 lenders that are approved to do USDA construction loans and may have suggestions for approved builders in your area.
A nice benefit that can play hard to get
Home buyers with less-than-stellar credit who earn moderate incomes can still get affordable mortgages through the USDA loan program — if they're buying in qualifying rural areas.
USDA construction loans extend these same benefits to people who want to build brand new homes. But navigating the process is too difficult for many borrowers.
Fortunately, buyers can find other options. There are plenty of ways to achieve the goal of homeownership while customizing the home to your unique needs.
Start your USDA construction or standard loan.
Our advise is based on experience in the mortgage industry and we are dedicated to helping you achieve your goal of owning a home. We may receive compensation from partner banks when you view mortgage rates listed on our website.