A quick Google search will tell you: To get a USDA loan, you need a credit score of 640 or higher.
But does this mean you'd be turned away with a score of, say, 635, or even 639?
Not always. Some lenders can still approve some borrowers who don't meet the typical USDA loan credit score minimum.
See if you qualify for a zero-down USDA loan.
What's in this article?
640 minimum USDA credit score? Not quite.
You've heard the saying, "Numbers don't lie." When people say this, they mean numbers give us "yes" or "no" answers — simple answers that make life easier. Answers that remove the need to negotiate.
For example:
32 degrees Fahrenheit is freezing, but 33 isn't
18-year-olds can vote in U.S. elections. 17-year-olds can't
26.2 miles is a marathon, but 25.9 miles is just a very long run
Many borrowers expect mortgage lending to work this way, too. They see a credit score of 640 is needed for USDA loan approval and think 639 guarantees denial.
To be clear, meeting the USDA loan credit score requirement of 640 should simplify your loan approval.
But many lenders will allow for some nuance when they process your loan application. These lenders won't automatically say "numbers don't lie" if your score doesn't quite meet the mark.
How to get USDA approved with sub-640 credit
Mortgage approval is multi-faceted. Several USDA loan requirements influence your eligibility. Credit score is one of these layers, and it's important, but monthly debts, income level, length of credit history, and past credit events matter, too. 
USDA loans can add yet another layer: non-traditional credit history. This means the lender could add your rent or utility payment history into the mix if your credit history, alone, isn't strong enough.
For example, let's say you like the idea of a USDA loan because it requires no down payment and charges low mortgage insurance fees. But you can't seem to get your credit score above 620, which is 20 points below the typical USDA loan credit score of 640.
Yes, your credit score is weaker than most USDA lenders want. But you also haven't missed a rent payment in three years, you have almost no other monthly debts, and you have a steady income.
Even with a lower credit score, you might look pretty solid, from the lender's point of view. And the lender's point of view matters. The USDA itself doesn't decide on your eligibility. The lender gets to make these decisions.
That's why it's so important to shop around between different lenders. The same borrower buying the same house with the same type of loan can get two different answers from two different lenders.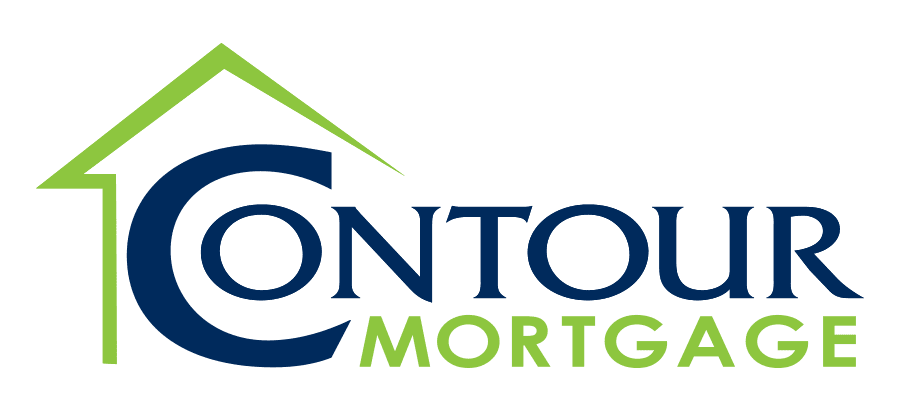 Zero-down USDA loans
Special homebuying programs
Low down payment
Less-than-perfect credit okay
Low-credit USDA lenders
Lending isn't an exact science. Your credit score alone won't guarantee approval or cement a denial.
A lot depends on the lender, and the following lenders have a reputation for looking beyond the USDA guidelines to see whether you're willing and able to make your mortgage payments for the next 30 years.
Often, this means approving USDA borrowers with sub-640 credit:
Fairway Independent Mortgage Corp.: Can approve borrowers at 620
New American Funding: Can go as low as 580, just like FHA loans
Finance of America: Says 600 is OK for some USDA borrowers
Cardinal Financial: Can approve with scores at 580
Guild Mortgage Company: Says it can go as low as 540 on USDA loans
Home Point Financial Corp.: Can allow FICO scores of 620
United Wholesale Mortgage: Considers FICO scores as low as 620
These lenders offer a great place to start if you're interested in a no-money-down USDA loan but don't have a 640 credit score.
Connect with a USDA lender.
Is USDA's GUS system the final answer?
The USDA's Guaranteed Underwriting System, or GUS, is one reason many borrowers expect a "yes" or "no" answer based on their credit score. GUS is an automated underwriting tool, a computer system that analyzes borrowers' overall financial lives.
The lender enters your financial data into GUS, and GUS returns one of four answers:
Accept: The USDA is OK insuring the loan
Refer: The USDA has identified some risk and requires that the lender give the applicant a closer look
Refer with Caution: The USDA has found several risk factors and requires the lender take a closer look
Ineligible: The USDA won't insure a loan for this applicant
Some lenders translate any answer other than "Accept" as a denial. In reality, GUS does not approve loan applications. It's simply a tool to help lenders process USDA loans more quickly.
If GUS answers "Refer" or "Refer with Caution" to your application, your lender could still move forward through manual underwriting.
Credit events that can be considered with manual underwriting
With manual underwriting, your lender can consider factors such as the following credit items.
Non-traditional credit
If you get a "Refer" status because you have a short credit history — also known as a thin file — the lender can turn to non-traditional credit, things like your:
Rent payments
Cell phone bills
Utility payments
To count in your favor, you'll need to show at least 12 months of on-time payments. And, the accounts should be active, or at least active within the past six months.
Get more info on USDA loans.
Collections
If you have more than $2,000 in non-medical debt that's been sent to collection agencies, your lender will require you to pay off these debts before closing on the loan. If you've agreed to and are following a payment plan for this debt, the lender can move forward.
Bankruptcy or foreclosure
Chapter 7 bankruptcies that were dismissed more than three years ago should not count against your eligibility. If the bankruptcy was finalized less than three years ago, you could still get approval through a credit exception.
Foreclosures work the same way: A foreclosure or short sale more than three years in the past shouldn't hurt your loan eligibility. A foreclosure less than three years ago requires a credit exception.
What is a credit exception?
When the applicant does not receive a GUS 'accept,' they can write a letter explaining the circumstances of derogatory credit. The lender can review your explanations and decide whether to continue with the loan. 
In your letter, you should explain why the derogatory credit is the result of a one-time event that's not likely to happen again. Your loan officer can help you through this process.
Lots of numbers, one question
Ultimately, all that financial data your lender collects — your credit score, credit history, earnings, debt, and more — has one question to answer: Are you willing and able to make your house payments for the foreseeable future?
Sometimes, simple numbers and automated underwriting systems, like the USDA's GUS, can answer this question. Other times, human underwriters have to look more closely at the nuances of your numbers.
With USDA loans, lenders have some leeway to work with you, to look beyond the "yes" and "no" answers, to see your financial data in context. The key is to find the perfect lender.
See if your credit score qualifies you for USDA.