Are you considering purchasing a home in Nevada? You may not know that there are great financing options available to help make owning a home more affordable.
One of the most popular loan options for first-time homebuyers is the USDA Loan, or United States Department of Agriculture Loan.
This loan offers several advantages over conventional loans, including no-money-down options and low-interest rates.
If you're looking for a home in Nevada, here is what you need to know about USDA Loans.
See if you qualify for a zero-down USDA loan.
What's in this article?
Become a homeowner in Nevada with zero down
A USDA Loan is a 100% financing mortgage program that allows buyers to purchase a home with no money down.
This is especially helpful for first-time and low-income homebuyers who may not have the funds available for a sizeable down payment. A USDA Loan also features lower closing costs than other loan programs, which can make buying a home more affordable.
What is a USDA loan?
A USDA loan is a regular home loan comparable to FHA or conventional. Yet, there's a big difference: there's no need to worry about making a down payment.
To qualify for a USDA loan, the property must meet certain requirements. In general, homes located in areas with populations less than 35,000 are eligible for financing through this program. To make sure that your chosen house falls within these criteria, you can use the Property Eligibility website created by USDA.
Don't let a lack of savings prevent you from owning your dream home – take advantage of the incredible opportunity that comes with USDA loans. Familiarize yourself with the USDA loan requirements and eligibility criteria to get started on this life-changing journey.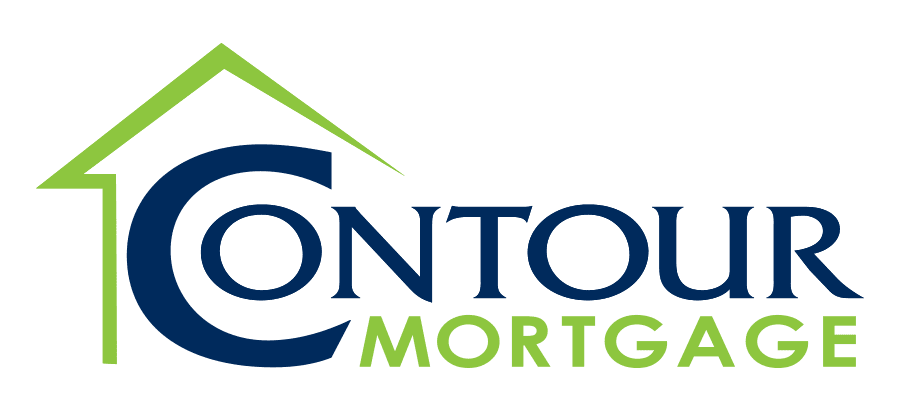 Zero-down USDA loans
Special homebuying programs
Low down payment
Less-than-perfect credit okay
USDA-eligible areas in Nevada
If you are a resident of rural areas, consider looking into the United States Department of Agriculture (USDA) mortgage program.
Even suburban regions may be eligible for USDA funding; head over to their interactive map and find out. Before doing so, though, take some time to explore all of your options in Nevada. Here are five locations that could be worth considering when applying for a USDA loan.
Tip: It may come as a surprise, but the USDA's definition of "rural" is incredibly broad. Even cities with populations up to 35,000 can be classified as rural areas if they are part of a larger metropolitan area.
It pays off to investigate regions near your preferred city that could qualify. Let's look at five major Nevada cities with USDA-eligible areas.
Note: All non-shaded areas are eligible
Las Vegas, Nevada
There are a few USDA-approved towns surrounding the ever-popular city of Las Vegas. The towns are Boulder City, Pahrump, Indian Springs, and Overton. These small towns are within reach of Las Vegas but offer a much more relaxed and family-friendly environment, with more affordable home prices.
Las Vegas median home price: $385,000
---
Reno, Nevada
The Reno area has many opportunities for rural loan seekers as well. The towns of Golden Valley, Spanish Springs, and Lemmon Valley are all USDA-certified and perfect for families looking to get out of the hustle and bustle of city life.
Reno median home price: $525,000, but nearby USDA-eligible areas offer more affordable options.
---
Carson City, Nevada
The Capital City of Carson City has a few towns that are also eligible for rural loans. The towns of Indian Hills, Dayton, and Kingsbury are USDA-approved for rural loan seekers. In 1859, the discovery of gold and silver on the Comstock Lode near Carson City launched it as a commercial hub. Since then, its importance has only grown due to being selected at Nevada's state capital during the constitutional convention. Today, USDA buyers can enjoy a lake view with no down payment.
Carson City median home price: $387,500
---
Spring Valley, Nevada
Nearby Spring Valley, Blue Diamond and Bonnie Springs are USDA-approved locations. This region is a popular destination for outdoor adventurers and nature lovers alike, thanks to its proximity to the Red Rock Canyon National Conservation Area.
Spring Valley median home price: $376,500
---
Sparks, Nevada
Sparks is an outdoor enthusiast's dream, with popular attractions such as the Nugget Casino Resort, The Outlets at Legends, and of course, 'The Marina'—Sparks Marina. This public park offers a plethora of activities for all ages; from picnics to volleyball or bike riding to stand-up paddle boarding in the waters, there's something for everyone here! USDA-approved towns around Sparks include Spanish Springs, Patrick, and Clark.
Sparks median home price: $379,750
See if your area in Nevada is eligible.
USDA loan income limits for Nevada
Owning a home can be a reality for many families, thanks to the USDA loan program.
Generous income limits allow those with limited-to-moderate earnings to access these loans; as long as your salary doesn't exceed 115% of the median wage in your area, you'll qualify. Make homeownership dreams come true with this amazing opportunity from the USDA today.
Most households with 1-4 members are eligible to receive an annual income of up to $103,500, while those comprising 5-8 individuals might get a maximum sum of $136,600. These limits tend to be higher in metropolitan places with more expensive living costs.
But note that USDA includes all adults 18 years old and above living in a household when calculating if the household is eligible for a loan. However, only household members on the loan application can help to qualify for financing.
Learn more about USDA income limits
| | | |
| --- | --- | --- |
| County or Area | 1-4 member household income limit 2022-2023 | 5-8 member household income limit 2022-2023 |
| Reno | 107,400 | 141,750 |
| Elko County | 103,500 | 136,600 |
| Esmeralda County | 116,750 | 154,100 |
| Eureka County | 125,550 | 165,750 |
| Humboldt County | 106,400 | 140,450 |
| Lander County | 129,150 | 170,500 |
| Lyon County | 103,500 | 136,600 |
| Mineral | 103,500 | 136,600 |
| Nye | 103,500 | 136,600 |
| White Pine | 103,500 | 136,600 |
The following deductions can be made to your income when determining eligibility:
Childcare expenses for children under 12
Dependents living in the home
Certain medical expenses
Elderly households
Care of household members with disabilities
Those who think they are over income limits should check with a lender.
A great place to check income eligibility is USDA's income tool.
USDA loan down payment and closing costs
If you're a first-time homeowner or have minimal savings for a down payment, the USDA loan program can take a lot of overwhelm out of the process.
Although USDA loans do not require a down payment, buyers must cover the closing costs which typically equal around 2-5% of the purchase price. This includes fees such as title charges, appraisal cost and other associated expenses for buying a home.
Thankfully, loved ones can aid in the costly burden of closing costs by offering applicable gifts. It is possible to negotiate with the seller and request them to pay some or all of it, or even add it on your loan if your home appraises at a higher value than what's being asked for.
Learn more about USDA Loan Down Payment and Closing Costs
Nevada closing cost assistance grants and programs
The state of Nevada offers several programs to assist homebuyers with their closing costs and other related expenses. These include grants, tax credits, and loan programs that have helped make homeownership a reality for many families.
HIP (Home is Possible)
The HIP program is a great financing option for first-time homebuyers looking to put a little money down. You may qualify if your family's annual income is $105,000 or less, and the home you want to buy costs less than $548,250.
Home At Last Down Payment Assistance Program
With Home At Last™, Nevadans have obtained customized loan and down payment assistance options to achieve their dream of homeownership. And here's the best part: there are absolutely no interest or payments on the assistance amount.
Learn more about Nevada Closing Cost Assistance Grants and Programs.
USDA loan limits for Nevada
The USDA loan program offers no explicit limit on the amount you can borrow. Rather, it indirectly determines your eligibility for a home based on income caps and other factors.
If you're among the many who earn up to $103,500 yearly or around $8,625 each month in most of US states and cities, your purchasing power is naturally capped by your monthly payment, including taxes, insurance premiums, HOA fees and interest rate. These add up to determine your debt-to-income ratio (DTI).
| | |
| --- | --- |
| Monthly income | $8,625 |
| Principal, Interest, tax, insurance, HOA, mortgage insurance | $2,500 |
| Front-end debt-to-income | 29% |
| Student loans, auto loans, all other payments | $1,000 |
| Back-end debt-to-income | 41% |
| Example mortgage rate | 6.5%* |
| Estimated home price based on the above | $325,000 |
Mortgage rates, payments, and fees are for example purposes only. Your costs will vary.
See if your income qualifies.
USDA debt-to-income ratio
The USDA loan program provides a standard debt-to-income ratio of 29/41, meaning that your housing costs should not exceed 29% and all debts combined must be lower than 41% of your gross income. USDA home loan mortgage rates in Nevada
Nevada USDA mortgage rates
USDA mortgage rates are often lower than conventional and FHA loan rates because of the federal backing that comes with this program. Since lenders have less risk associated when issuing a USDA loan, they can offer more attractive interest rates for borrowers who qualify.
USDA property condition guidelines
Comparable to other government-funded home loan options such as FHA or VA, the USDA loan program requires that all dwellings financed through one of their loans abide by a set of stringent criteria in order to be qualified for financing.
To be a viable option for financing, a house must meet particular criteria such as being structurally sound and safe, efficient in energy consumption, and up to health-code standards. The most pivotal aspect is that it should have no major issues; minor repairs are acceptable.
While lenders are hard to find, it is possible to buy and fix up a home with one loan. Here is a list of USDA construction loan lenders.
Learn even more about homebuying.
Pros and cons of a Nevada USDA loan
USDA loans offer many advantages, yet as with any financial product, there are both benefits and drawbacks to consider. Let's delve deeper into USDA pros and cons.
While these are fantastic loans, they do come with limitations as well.
Pros
Lenient credit score minimum
Zero down payment
Competitive interest rates
Low mortgage insurance rates
Cons
Extra time needed to close
Income and geographical limits
Mortgage insurance is permanent
Only 30-year, fixed-rate loans
USDA loan vs FHA, VA, and Conventional loans
FHA loan: The FHA loan program is a great option for buyers who don't have the savings to make a large down payment. Only 3.5% down is required and there are no income or geographic limitations.
VA loan: This offer has been tailor-made with military personnel, veterans, and their surviving spouses in mind – no need to put down any money down and there's no official minimum credit score.
Conventional loan: Conventional loans are available for buyers with higher credit scores and more money to put down. There are no geographic or income limits for standard programs.
| | | | |
| --- | --- | --- | --- |
| Loan feature | USDA | FHA | Conventional |
| Income limits | $103.5k-$238.2K | None | None |
| Geographic restrictions? | Yes | No | No |
| Down payment | 0% | 3.5% | 3% |
| Min. credit score | 580-640 | 580 | 620 |
| Loan limits for 1-unit home | None | $472K-$1.089M | $726K-$1.089M |
| Upfront mortgage insurance | 1.0% of loan | 1.75% of loan | None |
| Monthly mortgage insurance | 0.35% of loan annually | 0.85% of loan annually | 0.40-3%+ of loan annually |
USDA loan credit score minimum
Generally, a minimum of 620-640 is expected; however, certain lenders may still approve your application even if your credit score drops below 580 depending on individual circumstances.
USDA mortgage insurance
The USDA Loan Program offers two kinds of mortgage insurance: the one-time Upfront USDA Loan Guarantee Fee and an Annual Fee.
The Guarantee fee is 1% of the loan value. It can be financed into the loan amount, reducing upfront cost.
The annual fee is 0.35% of the loan amount per year, or about $58 per month on a $200,000 mortgage. This is much less expensive than FHA's mortgage insurance premium of $141 per month for the same loan amount.
See how affordable a USDA loan can be.
How are the USDA Guaranteed Loan and Direct Loan different?
There are two types of USDA home loans: Guaranteed and Direct.
The USDA loan program is tailored to individuals with moderate incomes, and approved loans are secured through regular, everyday banks and lenders.
But those who meet much more restrictive income limits may qualify to apply with the government directly. While it might sound good on the surface, expect longer wait times and more rules for the program.
Our criteria for determining eligibility is simple:
Very low: $31,550 annual income in most areas
Low: $50,500 annual income in most areas
To find out more about the Direct program, visit the USDA website.
USDA lenders, the process, and how to apply
USDA loan processing involves an extra step that isn't needed with FHA and conventional loans: Not only must the lender approve your application, but you also need to receive approval from USDA itself.
This additional measure adds time before your loan can move forward.
Conversely, it is necessary to apply with a typical bank or mortgage provider if you wish to take advantage of the Guaranteed program. This does not require applying directly with the government. Otherwise, count on the following steps in your loan process:
Apply with the lender
Submit all your documentation and receive a pre-approval
Find and make an offer on a home, and get an accepted offer
The lender orders an appraisal and finishes their approval
The lender then sends the file to USDA
Upon USDA approval, your lender draws final loan documents which you then sign
The loan closes and you get the keys
Nevada USDA loan FAQ
How to qualify for a USDA loan in Nevada?
To qualify for a USDA loan in Nevada, you must have a credit score of at least 580-640 depending on the lender, make less than about $8,600 per month in most areas, and purchase a home in an eligible location.
What can a USDA loan in Nevada do for me?
If you're a moderate-income family living in a rural or suburban area, the USDA Loan Program offers zero down payment, low mortgage rates, and inexpensive mortgage insurance, making homeownership more affordable.
Is it hard to get approved for USDA?
No, qualifying for a USDA loan is not difficult for those who meet qualifications. Applicants must be within income requirements, purchase a home in an eligible rural or suburban area, and have reasonable credit scores.
Become a homeowner in Nevada with a USDA loan
If you're dreaming of being a homeowner, the goal isn't far out of reach. A USDA loan may be the answer. With no down payment requirement and lenient credit score criteria, this program allows you to purchase a house in Nevada without the stress of saving for a down payment.
See if you qualify for a zero-down USDA loan.
Our advise is based on experience in the mortgage industry and we are dedicated to helping you achieve your goal of owning a home. We may receive compensation from partner banks when you view mortgage rates listed on our website.