USDA home loans Tennessee are the perfect solution for home buyers in eligible rural and suburban areas of Tennessee.
These loans provide low-interest, long-term financing options, with no down payment, for those who qualify, making it easier to achieve the dream of homeownership.
With these loans, you'll have access to competitive interest rates and terms that fit your budget and lifestyle.
See if you qualify for a zero-down USDA loan.
What's in this article?
What is a USDA loan?
A United States Department of Agriculture (USDA) loan is an excellent option for homebuyers looking to purchase a house without spending a lot upfront.
With this type of loan, no down payment is required, making it an attractive option for buyers.
To be eligible for a USDA loan, the property you're interested in must meet USDA loan requirements.
Generally, homes in areas with populations under 35,000 are eligible for USDA financing. Though you can usually find affordable areas that qualify right outside of major cities.
You can use the USDA's property eligibility website to double-check that your desired home is indeed eligible.
The great thing about a USDA loan is that it makes homeownership accessible to those who don't have the funds saved up for a down payment.
Make sure you understand the USDA loan requirements and eligibility criteria to take full advantage of this opportunity.
USDA-eligible areas in Tennessee
The USDA provides mortgage loans to qualifying buyers in rural areas. Although many of these regions are suburban, they still qualify for USDA funding.
We've gathered five locations in Tennessee that we think would be worth your consideration when applying for a USDA loan.
Tip: The USDA's interpretation of "rural" is fairly generous. Even cities with a population of up to 35,000 can be classified as rural locations if they are part of a larger metropolitan area. Therefore, it pays off to research areas around your city that could qualify as rural, no matter how unlikely it seems.
Note: All non-shaded areas are eligible.
Nashville, Tennessee
Looking to purchase in the third fastest-growing metropolitan city? Zillow's "hottest housing market in America?" A USDA loan can get you property within 30 minutes of the city. Places like Pleasant View and Ashland City offer affordable housing prices and a straight shot into Music City. We don't have to convince you how cool Nashville is, the city is notorious for its rich culture and scenic nature.
Nashville median home price: $440,000 (though surrounding USDA-eligible areas tend to be more affordable).
---
Knoxville, Tennessee
The city of Knoxville offers residents plenty of recreational activities and beautiful scenery. It's no surprise why so many are attracted to the city. And with USDA loans, buyers can purchase homes in nearby towns such as Powell and Mascot, perfect for those looking to live close to the city without spending too much.
Knoxville median home price: $302,600
---
Chattanooga, Tennessee
Chattanooga is a beautiful city located along the Tennessee River. With its cultural attractions, such as the Tennessee Aquarium and Hunter Museum of Art, it's an attractive place to live. Home buyers looking to purchase in this area can search for properties around Jasper and Trenton, which both offer easy access to the city.
Chattanooga median home price: $280,000
---
Jackson, Tennessee
There are many great places surrounding the major city of Jackson to find USDA-eligible properties. Towns like Medina, Spring Creek, and Humboldt are great places to buy homes and are all only 20-30 minutes away from the city. The area has plenty of green space and historical sites that can be explored.
Jackson median home price: $280,000
---
Memphis, Tennessee
The city of Memphis has some of the best barbecue, blues music, and hospitality in the country. It's also home to a great selection of USDA-eligible towns such as Jasper, Marion, and Mound City. These locations provide easy access to all the attractions that make Memphis famous while providing an affordable living option.
Memphis median home price: $175,900
Start your USDA approval.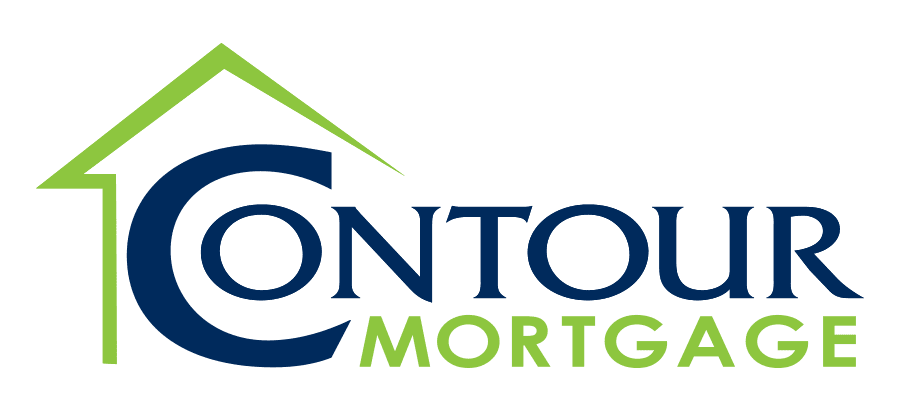 Zero-down USDA loans
Special homebuying programs
Low down payment
Less-than-perfect credit okay
USDA loan income limits for Tennessee
The USDA loan program is crafted to assist those with limited-to-moderate incomes in achieving the dream of homeownership.
Thanks to the generous USDA income limits, many families can take advantage of these loans; as long as your earnings don't exceed 115% of the median wage for your area, you could qualify for a USDA home loan!
Households with 1-4 members have an annual income limit of $103,500 and those with 5-8 members can make up to $136,600.
| | | |
| --- | --- | --- |
| County or Area | 1-4 member household income limit 2022-2023 | 5-8 member household income limit 2022-2023 |
| Knoxville | $103,500 | $136,600 |
| Memphis | $103,500 | $136,600 |
| Morristown | $103,500 | $136,600 |
| Decatur | $103,500 | $136,600 |
| Houston County | $103,500 | $136,600 |
| Clairborne | $103,500 | $136,600 |
| Clay County | $103,500 | $136,600 |
| Giles | $103,500 | $136,600 |
| Greene County | $103,500 | $136,600 |
| Jackson | $103,500 | $136,600 |
Note: It's essential to remember that the USDA includes all income from adults 18 and above for household eligibility purposes. Even though these incomes are taken into account, they cannot be used to qualify for financing unless the wage earner is on the application.
A great place to check income eligibility is USDA's income tool.
Income deductions of note:
Childcare expenses for children under 12
Dependents living in the home
Certain medical expenses
Elderly households
Care of household members with disabilities
Those who think they are over income limits should check with a lender experienced in USDA loans.
USDA loan down payment and closing costs
If you're a first-time buyer or don't have much money saved for a down payment, the USDA loan program is your best friend.
With a minimum $0 USDA down payment requirement, this option offers incredible value and convenience to those with limited resources.
Though no down payments are required for USDA loans, buyers must cover the closing costs. This includes expenses like the title fee, appraisal cost, and other miscellaneous charges related to purchasing a home.
Thankfully, family members are able to ease the burden of closing costs by providing gift funds. Additionally, you may be able to negotiate with the seller and have them foot some or all of the bill, or even include it in your loan if your home is appraised at a higher value than what's being asked for it.
Tennessee closing cost assistance grants and programs
The state of Tennessee offers many excellent financing options to help borrowers purchase a home without having to worry about closing costs.
From grants and forgivable loans to tax credits and down payment assistance, there are plenty of programs that you may qualify for depending on your situation.
For example, The Housing Fund (THF) of Tennessee runs a down payment assistance program (DPA) that can provide up to $35,000 toward closing costs and/or down payments for qualified borrowers.
The City of Memphis Division of Housing and Community Development(HCD) can offer assistance to help cover the down payment, with up to $10,000 available for eligible buyers.
With various options, it makes it easier to purchase a home in Tennessee, even if you don't have the funds for closing costs.
See if you're able to buy a home in Tennessee with zero down.
USDA loan limits for Tennessee
The Guaranteed USDA loan program does not have a set restriction for borrowing amounts. Instead, it indirectly restricts the home price someone qualifies for based on their income limits.
If an individual earned the limit of $103,500 annually or $8,625 each month for most areas in the country, then their house pricing would be limited based on other debts such as taxes, insurance premiums, HOA fees, and interest rates. This relationship is known as the debt-to-income ratio or DTI. The following is an example breakdown.
| | |
| --- | --- |
| Monthly income | $8,625 |
| Principal, Interest, tax, insurance, HOA, mortgage insurance | $2,500 |
| Front-end debt-to-income | 29% |
| Student loans, auto loans, all other payments | $1,000 |
| Back-end debt-to-income | 41% |
| Example mortgage rate | 6.5%* |
| Estimated home price based on the above | $325,000 |
Mortgage rates, payments, and fees are for example purposes only. Your costs will vary.
USDA debt-to-income ratio
The USDA loan program has a standard DTI ratio of 29/41, meaning that your housing costs should stay within the bounds of 29% of gross income and your cumulative debts including housing must remain below 41% of gross income.
Learn even more about homebuying.
USDA home loan mortgage rates in Tennessee
USDA mortgage rates are generally below average compared to conventional and FHA loan rates. This is because of the USDA loan program's federally-backed security. Lenders assume less risk in extending a loan.
USDA property condition guidelines
Much like other government-backed mortgage loans such as FHA or VA, the USDA loan program requires properties to meet standards.
To be eligible for financing, a house must be structurally sound, efficient, safe, and compliant with health codes. But the most important factor is that it must not have any major problems; minimal reparations are acceptable.
While hard to find, it's possible to buy and fix up a home with one USDA loan. Here's a list of USDA construction loan lenders.
Pros and cons of a Tennessee USDA loan
USDA loans are a great option for many, however, like any other financial product—there are pros and cons that come with it. Let's explore them in more detail.
Pros
Lenient credit score minimum
Zero down payment
Competitive interest rates
Low mortgage insurance rates
Cons
Extra time needed to close
Income and geographical limits
Mortgage insurance is permanent
Only 30-year, fixed-rate loans
No 2-4 unit properties
FHA vs. VA vs. Conventional loans
FHA loan: If you're looking to secure a home loan, FHA loans are the way to go with just 3.5% down payment required. Alternatively, if total financing is what you need then USDA loans are unbeatable with no money necessary upfront.
VA loan: This offer is specially designed for military personnel, veterans, and surviving spouses – with no down payment required and flexible credit score criteria.
Conventional loan: You only need a 3% down payment to qualify, and PMI is required with a down payment of less than 20%. To be eligible for a conventional loan, you must have a credit score of 620 or higher.
| | | | |
| --- | --- | --- | --- |
| Loan feature | USDA | FHA | Conventional |
| Income limits | $103.5k-$238.2K | None | None |
| Geographic restrictions? | Yes | No | No |
| Down payment | 0% | 3.5% | 3% |
| Min. credit score | 580-640 | 580 | 620 |
| Loan limits for 1-unit home | None | $472K-$1.089M | $726K-$1.089M |
| Upfront mortgage insurance | 1.0% of loan | 1.75% of loan | None |
| Monthly mortgage insurance | 0.35% of loan annually | 0.85% of loan annually | 0.40-3%+ of loan annually |
USDA loan credit score minimum
Before you begin the process of obtaining a loan through the USDA program, make sure your credit profile meets minimum standards.
The standard score is usually between 620-640; nonetheless, some lenders may be willing to grant approval if your credit score is as low as 580 depending on other circumstances.
See if you're eligible for zero down.
USDA mortgage insurance
The USDA Loan Program consists of two kinds of mortgage insurance: the one-time Upfront USDA Loan Guarantee Fee and an Annual Fee. Generally, this fee is 1% of the loan amount for either purchase or refinance loans
The Annual Fee is an ongoing yearly cost equal to 0.35% of your loan amount yearly. The cost is roughly $29 per month per $100,000 borrowed. It's added to your monthly payment, so you don't have to stress about a separate expenditure each year.
How are the USDA Guaranteed Loan and Direct Loan different?
There are two types of USDA home loans: Guaranteed and Direct.
The USDA loan program is crafted for people who have moderate incomes and provides guaranteed loans from reputable banks and lenders.
If your wages are categorized as low or very low according to the Direct USDA loan scale, you may qualify for this type of financial assistance. To determine eligibility, USDA uses these criteria:
Very low: $31,550 annual income in most areas
Low: $50,500 annual income in most areas
These loans are issued by the government agency itself, not private lenders. To find out more about the Direct program, see USDA's website.
USDA lenders, the process, and how to apply
Compared to FHA and conventional loans, USDA loan processing includes an additional step when compared: the approval of the lender must be followed by approval from USDA itself. This extended procedure adds extra time in order for your loan to move forward.
However, you apply with a regular bank or mortgage company. You don't apply with the government directly for the Guaranteed program.
Apply with the lender.
Submit all your documentation.
Find and make an offer on a home, and get an accepted offer.
The lender orders an appraisal and finalizes the approval
The lender then sends the file to USDA for approval.
Upon USDA approval, the lender draws the final loan documents.
You sign documents.
The loan closes and you get the keys.
Tennessee USDA loan FAQ
How do I qualify for a USDA loan in Tennessee?
Eligibility for a USDA loan in Tennessee depends on several factors, including your credit score, income level, and the location of the property you are purchasing. Meet the minimum credit score of 580-640 depending on the lender and be at around 29/42 debt-to-income ratios.
Is USDA cheaper than FHA in Tennessee?
Generally, USDA loans are more affordable than FHA loans in Tennessee. This is because the USDA loan has lower interest rates, requires no down payment, and offers lower mortgage insurance rates.
Is it hard to get approved for USDA?
No, it is not hard to get approved for USDA loans in Tennessee. But, you must meet income requirements and have a credit score that is at least 640 (or 580 for some lenders) plus additional requirements.
What are the income limits for a USDA loan in Tennessee?
Income limits in Tennessee vary depending on the county and family size. The average household income limit for a family of 1-4 is about $103,500 a year and can be as high as $136,600 for families of 5 or more.
Become a homeowner in Tennessee with a USDA loan
Get in touch with a USDA-approved lender now and see if the USDA loan program is right for you. Take the first step toward making your homeownership dream a reality.
See if you qualify for a zero-down USDA loan.
Our advise is based on experience in the mortgage industry and we are dedicated to helping you achieve your goal of owning a home. We may receive compensation from partner banks when you view mortgage rates listed on our website.