For many people, buying a home is a dream.
Though for just as many people, it remains a dream due to the need for a down payment.
There are many government programs—including USDA loans— that can help you finance the purchase of your dream home, without a down payment.
See if you qualify for a zero-down USDA loan.
What's in this article?
What is a USDA loan?
According to the U.S. Department of Agriculture, the USDA loan program assists lenders in providing low-income and moderate-income households the opportunity to purchase a home in eligible rural areas throughout the United States.
Additionally, eligible borrowers can purchase, rehab, build, or relocate a home with 100 percent financing and no down payment required. With a 90 percent loan note guarantee from the USDA, lenders aren't taking on a large risk.
A few key USDA details:
Specific USDA loan requirements must be met
USDA loans are for low and moderate-income households
The program provides a note guarantee to lenders in the case of default
No money down for qualified buyers
In other words, the program benefits both lenders and borrowers.
USDA-eligible areas in North Carolina
One of the primary features of the USDA program is that it's available to buyers looking to purchase in rural areas.
The best thing you can do is review the USDA's interactive eligibility map before you begin your home search. This will provide a clear idea of the areas that are and are not eligible.
Homes in most parts of North Carolina are eligible, with the exception of those in major cities such as Charlotte, Fayetteville, and Raleigh.
Some of your best options include the following.
1. Charlotte, NC
Charlotte is one of the fastest-growing cities and the commercial hub of North Carolina. Cities like Lowesville and Stanley are USDA-eligible areas that offer just a 30-minute commute into the city. If you're looking for a bit more bustling suburb, USDA-eligible area Lincolnton is a town of over 10,000 and is about an hour away from the city center.
Charlotte's median home price: $390,000, with more affordable pockets near $300,000 in many neighborhoods.
---
2. Raleigh, NC
The Raleigh-Durham area is one of the fastest growing in the state. As part of the Research Triangle Region, it's home to many technology companies (and employment opportunities). If you want to be close to the action but still in a USDA-eligible area, there are endless options including Clayton, Wendell, and Rolesville.
Raleigh's median home price: $412,500, with more affordable areas as you venture away from the city.
---
3. Greensboro, NC
With a population of nearly 300,000, Greensboro is the third largest city in North Carolina. Despite its rapid growth, median home prices in and around the city remain affordable. USDA-eligible communities like Pleasant Garden can be found 10 miles outside the city.
Greensboro's median home price: $250,000
---
4. Winston-Salem, NC
USDA-eligible areas start about 15 minutes outside of Winston-Salem, with Midway and Arcadia prime examples. Travel on U.S. Route 52 to the south of the city or U.S. Route 8 to the north in search of eligible communities.
Winston-Salem's median home price: $260,000
---
5. Wilmington, NC
Eligible areas like Leland, Town Creek, and Castle Hayne are all within a short drive of Wilmington and its many recreational activities. Stay close to the city for fast and efficient access to the downtown Historic District, Riverwalk, and various beaches.
Wilmington's median home price: $391,525, with lower prices as you move farther inland.
Tip: The USDA definition of "rural" is generous. In some cases, cities of up to 35,000 residents are deemed rural, even if they are part of a larger metropolitan area. Even if you don't consider an area rural, check its eligibility for the USDA loan program.
See if your area is eligible.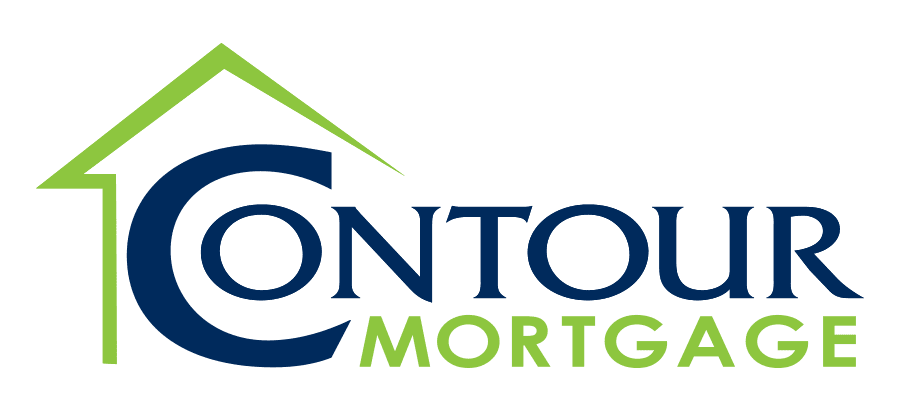 Zero-down USDA loans
Special homebuying programs
Low down payment
Less-than-perfect credit okay
USDA loan income limits for North Carolina
The USDA program is for low to moderate-income households, but that definition can be deceiving. You can earn up to 115 percent of your area's median income and still qualify.
The standard income limit is $103,500 annually for a one to four-member household. This number increases to $136,600 for a five to eight-member household. The limits increase the closer you are to an expensive metro area. Let's look at some examples in the table below.
| | | |
| --- | --- | --- |
| County or Area | 1-4 member household income limit 2022-2023 | 5-8 member household income limit 2022-2023 |
| Asheville | $103,500 | $136,600 |
| Charlotte-Concord-Gastonia | $108,300 | $142,950 |
| Lincoln County | $103,500 | $136,600 |
| Rowan County | $103,500 | $136,600 |
| Durham-Chapel Hill | $109,850 | $145,000 |
| Greensboro-High Point | $103,500 | $136,600 |
| Rockingham County | $103,500 | $136,600 |
| Greenville | $103,500 | $136,600 |
| Jones County | $103,500 | $136,600 |
| Winston-Salem | $103,500 | $136,600 |
Keep in mind that the USDA uses household income if you are within income limits. This includes all adults over the age of 18 in the household, even if they are not named on the loan.
Use the USDA's income tool to check income eligibility.
The following income deductions are also available:
Childcare expenses for children under 12
Dependents living in the home
Certain medical expenses
Elderly households
Care of household members with disabilities
Even if you think you're over the income limit, check with a lender to verify. One or more of these deductions may make you eligible.
USDA loan down payment and closing costs
While most types of loans require at least some amount of down payment, that's not the case with a USDA loan. The minimum down payment is $0, which allows more people to qualify and thus purchase a home.
However, there are closing costs associated with a USDA loan, so you will still need some funds upfront. There are ways around this, such as by requesting the seller to pay them, rolling them into the loan, or obtaining a gift from a family member.
Learn more about USDA Loan Down Payment and Closing Costs.
North Carolina closing cost assistance grants and programs
There are also several closing cost assistance grants and programs in North Carolina. The more of these you consider and apply for, the greater chance there is of securing financial assistance.
For example, you may be eligible for up to $8,000 in down payment assistance through the North Carolina Housing Finance Agency NC 1st Home Advantage Down Payment program.
Eligibility requirements include:
Must be a first-time homebuyer
Meet the income limit
Meet the sale price limit
Purchase a qualifying home in North Carolina
Occupy the home as your primary residence within 60 days of closing
A credit score of 640 or higher
A legal resident of the United States
Exhaust all your options to determine if there's any "free money" available to you.
USDA loan limits for North Carolina
There are no hard-and-fast loan limits for the Guaranteed USDA loan program. Instead, income limits indirectly cap the home price someone can afford.
Explanation: If a person's income was exactly at the limit for most areas of the country, they would make $103,500 annually or $8,625 per month. Depending on other debts, taxes, insurance, HOA, and interest rate, their home price would be capped based on their max DTI.
| | |
| --- | --- |
| Monthly income | $8,625 |
| Principal, Interest, tax, insurance, HOA, mortgage insurance | $2,500 |
| Front-end debt-to-income | 29% |
| Student loans, auto loans, all other payments | $1,000 |
| Back-end debt-to-income | 41% |
| Example mortgage rate | 6.5%* |
| Estimated home price based on the above | $325,000 |
Mortgage rates, payments, and fees are for example purposes only. Your costs will vary.
USDA debt-to-income ratio
The standard debt-to-income (DTI) ratios for the USDA home loan program are 29%/41% of the gross monthly income of the applicants.
Though because lenders use the USDA's computerized underwriting system, the Guaranteed Underwriting System (GUS), you may still qualify with a higher DTI If you have good credit or other compensating factors.
See if you qualify for a USDA loan in NC.
USDA home loan mortgage rates in North Carolina
No matter the type of mortgage, the rate you secure will greatly impact your monthly payment and the amount of interest you pay over the life of the loan.
USDA home loan mortgage rates vary based on economic factors, as well as individual circumstances. Generally speaking, USDA rates are lower than conventional loan rates since there is no government backing.
FHA rates are typically in the same range as USDA rates, however, these loans come with more costly mortgage insurance. This makes a USDA loan less expensive on a monthly basis.
USDA property condition guidelines
The USDA uses the same property condition guidelines as the FHA, which include:
Home must be accessible
Must have a functional HVAC and electrical system
Home is structurally sound
Adequate roofing (a minimum of two years of life remaining)
Access to an adequate water supply
A functional plumbing system
Functional doors and windows
If a home does not meet these requirements, it may be eligible for a USDA rehab loan. Also, you can use a USDA loan to build a new home, which ensures that all minimum eligibility requirements are met. Here is a list of USDA construction loan lenders.
Learn more about USDA loans.
Pros and cons of a North Carolina USDA loan
While there are many benefits of a USDA loan, there are also limitations associated with them.
As you learn more about USDA pros and cons, you can determine if it's right for you.
Pros
No down payment required
Low mortgage insurance rates
Competitive interest rates
Low credit score minimum
Cons
Only 30-year, fixed-rate loans
Mortgage insurance is permanent
Income limits
Geographical limits
Extra time required to close on the loan
USDA loan vs FHA, VA, and Conventional loans
In addition to a USDA loan, there are several other types to consider.
FHA loan: An FHA loan is a government-backed mortgage insured by the Federal Housing Administration. A 3.5% down payment is typically required but is often easier to qualify for than conventional loans.
VA loan: VA home loans are backed by the VA and provided by private lenders, such as banks and mortgage companies. They also don't require a down payment but come with a funding fee that benefits the program.
Conventional loan: A conventional loan is a loan that's not backed by a government agency, such as the USDA or VA. Typically requires at least a 3% down payment and that's if you have good credit.
Note: Unlike a USDA loan, these loan types — with the exception of a VA loan — require a down payment.
| | | | |
| --- | --- | --- | --- |
| Loan feature | USDA | FHA | Conventional |
| Income limits | $103.5k-$238.2K | None | None |
| Geographic restrictions? | Yes | No | No |
| Down payment | 0% | 3.5% | 3% |
| Min. credit score | 580-640 | 580 | 620 |
| Loan limits for 1-unit home | None | $472K-$1.089M | $726K-$1.089M |
| Upfront mortgage insurance | 1.0% of loan | 1.75% of loan | None |
| Monthly mortgage insurance | 0.35% of loan annually | 0.85% of loan annually | 0.40-3%+ of loan annually |
USDA loan credit score minimum
While there are situations in which lenders will approve a borrower with a sub-600 score, 640+ is much more common. If your credit score is short of this, work to raise it before applying for a loan.
Check whether your credit score is eligible.
USDA mortgage insurance
A USDA loan guarantee fee refers to how the mortgage is paid. This is similar to mortgage insurance for a USDA loan. The upfront guarantee is one percent of the loan amount.
As for the annual fee, it's set at 0.35% of the loan amount.
How are the USDA Guaranteed Loan and Direct Loan different?
There are two types of USDA home loans: Guaranteed and Direct.
Guaranteed USDA home loans are the most common type. These are for moderate-income borrowers and are issued by traditional banks and lenders.
Direct USDA loans differ in several ways. First, these are issued by the USDA and have stricter rules. Also, they're designed for borrowers with "low" and "very low" incomes. This is defined as follows:
Low: $50,500 annual income in most areas
Very low: $31,550 annual income in most areas
To learn more about the Direct program, visit the USDA's website.
USDA lenders, the process, and how to apply
The USDA loan application process is only slightly different than that of an FHA or conventional loan. The main difference is that the USDA itself has to approve the loan after the lender does so. This may add extra time to the process but preparing the necessary documentation ahead of time will help to streamline the process.
Applying for a USDA loan means consulting directly with a bank or mortgage company. You only apply directly with the USDA when using the Direct program.
The steps you'll take include:
Apply with the lender.
Submit all your documentation.
Find and make an offer on a home, and get an accepted offer.
The lender orders an appraisal and finalizes the approval on their end.
The lender then sends the file to USDA for approval.
Upon USDA approval, the lender draws the final loan documents.
You sign documents.
The loan closes and you get the keys.
North Carolina USDA loan FAQ
Are there USDA-eligible areas in North Carolina?
Yes. You can find USDA-eligible areas just 30 minutes outside major metros such as Charlotte, Raleigh, Greensboro, and others. Though these loans are reserved for "rural" areas, these areas are often within easy commuting distance of major employment centers.
How does USDA verify income?
The USDA requires all applications to be current on their income tax filings. Without this, your USDA loan application will be denied. It's the most accurate way to verify income.
Why would the USDA deny a loan?
Some of the most common reasons include undisclosed debt, unverifiable income, or having too much household income for your area.
Become a homeowner in North Carolina with a USDA loan
There's no shortage of ways to become a homeowner in North Carolina. If you're struggling to secure a conventional loan, consider the benefits of the USDA loan program in North Carolina, which include flexible qualifications and zero down payment.
See if you qualify for a zero-down USDA loan.
Our advise is based on experience in the mortgage industry and we are dedicated to helping you achieve your goal of owning a home. We may receive compensation from partner banks when you view mortgage rates listed on our website.