Are you thinking of becoming a homeowner in Pennsylvania? A USDA loan could be the answer to purchasing a home.
With USDA loans, you can get zero down payment, 100% financing, and more attractive features to help make buying a home in Pennsylvania easier than ever.
The United States Department of Agriculture backs the loan so lenders can offer desirable interest rates—lower than other mortgage options.
See if you qualify for a zero-down USDA loan.
What's in this article?
What is a USDA loan?
A USDA loan, also known as a U.S. Department of Agriculture loan, is a government-backed loan program that offers low-interest rates, no money down, and no mortgage insurance requirements to help qualified buyers purchase a home in rural and suburban areas of the U.S.
These loans are designed to promote homeownership among low- to moderate-income households and help them purchase a home in areas with limited access to financing.
The USDA or Rural Development (RD) loan is designed to encourage homeownership in less-populated areas.
The "Section 502 Guaranteed Loan Program" is part of the USDA rulebook that outlines the USDA loan requirements for this loan. This loan is only for standard, single-family homes located in less populated areas. Despite its name—this is not a loan for farms.
The USDA loan program is designed to allow buyers to become homeowners without worrying about a large down payment.
USDA-eligible areas in Pennsylvania
The USDA loan program is available for areas considered rural by the United States Department of Agriculture (USDA).
But many areas in Pennsylvania that may not appear to be rural on a map can still qualify for the loan, as long as they meet certain criteria set forth by the USDA.
Tip: USDA's definition of "rural" is quite generous. In some cases, cities of up to 35,000 residents are considered rural, even if they're traditionally known for being part of a larger metro area. It's worth checking areas around your city, even if you don't consider it rural.
Richland, Pennsylvania
A quiet city located southeast of Myerstown, Richland, Pennsylvania is a family-friendly community with plenty of recreational activities such as swimming, hiking, and fishing. It's also home to several employment opportunities in the area. The surrounding areas around Richland are mostly USDA-eligible that include the townships of Bethel, Heidelberg, Jackson, and Millcreek.
Richland median home price: $295,000
---
Leinbachs, Pennsylvania
Located in Berks County, Leinbachs is a quaint town close to Reading. This peaceful, rural area offers beautiful mountain views and nearby state parks for outdoor recreation. The areas surrounding Leinbachs are mostly USDA-eligible, including Garfield, Friztown, and a portion of Van Reed Mill.
Leinbach's median home price: $190,000
---
Gettysburg, Pennsylvania
This historic town is located close to New Oxford. Gettysburg has plenty of local attractions such as the Gettysburg National Military Park, Adams County Winery, and several other tourist hotspots. The area surrounding Gettysburg is mostly USDA-eligible, including Carroll Valley, Waynesboro, and Biglerville.
Gettysburg median home price: $286,000
---
New Castle, Pennsylvania
Located in Lawrence County, New Castle is a vibrant city with plenty of outdoor recreation. It's home to several parks, lakes, and campgrounds for residents to enjoy. The surrounding areas around New Castle are mostly USDA-eligible, including St. Clair and New Philadelphia.
New Castle median home price: $86,500
---
Middleburg, Pennsylvania
Middleburg is a small town located in Snyder County. It offers plenty of outdoor recreation such as hiking, biking, and fishing. The areas surrounding Middleburg are mostly USDA-eligible, including Middleswarth, Meiser Station, and Kissimmee. Perhaps the best thing about Middleburg: it's just an hour north of the world-famous Hershey, Pennsylvania, home of the famous chocolatier and popular chocolate-themed amusement park.
Middleburg median home price: $117,000
See if your area is eligible for zero-down.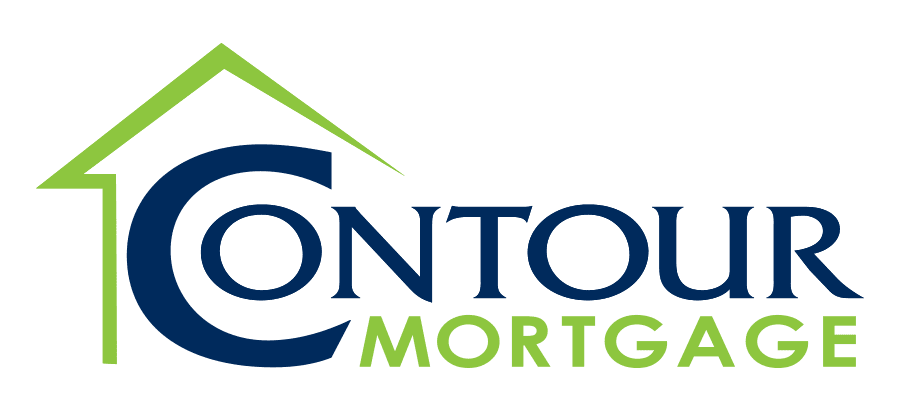 Zero-down USDA loans
Special homebuying programs
Low down payment
Less-than-perfect credit okay
USDA loan income limits for Pennsylvania
The USDA loan program is designed to help low- and moderate-income households become homeowners.
However, the income limits for this program can be quite generous; many families who make up to 115% of their area's median income are still eligible for a USDA home loan.
The annual income limit for a 1-4 member household is $103,500, and $136,600 for a 5-8 member household in most places. Although, this number tends to be higher near more expensive metropolitan areas.
| | | |
| --- | --- | --- |
| County or Area | 1-4 member household income limit 2022-2023 | 5-8 member household income limit 2022-2023 |
| Allentown | $104,200 | $137,550 |
| Gettysburg | $103,850 | $137,100 |
| Harrisburg | $108,450 | $143,150 |
| Lancaster | $103,700 | $136,600 |
| Philadelphia | $121,200 | $160,000 |
| Reading | $104,300 | $137,700 |
| York | $105,250 | $138,950 |
| State College | $111,900 | $147,700 |
| Pittsburgh | $109,050 | $143,950 |
| Lawrence County | $103,500 | $136,600 |
Note: USDA uses "household income" when determining eligibility for a loan, and this includes all adults 18 and over in the household, even if they are not on the loan. While their incomes can be considered in the overall calculation of eligibility, they cannot be used as part of the qualifying income for a loan unless they are on the application.
Noted income deductions:
Childcare expenses for children 12 and under
Dependents living in the home
Certain medical expenses
Elderly households
Care of household members with disabilities
Learn more about USDA income limits.
Sign up for homeownership tips and tricks.
USDA loan down payment and closing costs
If you're looking for a home loan but don't have much money to put down, then the USDA loan program is an option worth considering. The minimum down payment requirement for a USDA home loan is $0, so first-time buyers or those with limited resources can qualify.
That being said, closing costs are still associated with a USDA loan. These costs may include title fees, appraisal fees, and other miscellaneous expenses related to home purchase.
Fortunately, buyers can receive gifts from family members to cover these costs. They can also have the seller pay for closing costs or roll them into their loan if the appraised value is higher than the purchase price.
Learn more about USDA Loan Down Payment and Closing Costs
Pennsylvania closing cost assistance grants and programs
Pennsylvania offers many state homebuyer assistance programs.
The PHFA home loan program helps first-time homebuyers with lower interest rates and reduced closing costs.
Another program is the Keystone Home Loan Program from the PA Department of Community & Economic Development.
USDA loan limits for Pennsylvania
There are no definite loan limits for the Guaranteed USDA loan program. Income thresholds only determine the home price someone qualifies for.
If someone's income is at the average limit for most parts of the country, they would make $103,500 annually or about $8,625 per month.
Depending on their monthly expenses like insurance and taxes as well as other debts like student loans or car payments, their home price would be limited based on their maximum Debt-to-Income (DTI) ratio.
| | |
| --- | --- |
| Monthly income | $8,625 |
| Principal, Interest, tax, insurance, HOA, mortgage insurance | $2,500 |
| Front-end debt-to-income | 29% |
| Student loans, auto loans, all other payments | $1,000 |
| Back-end debt-to-income | 41% |
| Example mortgage rate | 6.5%* |
| Estimated home price based on the above | $325,000 |
Mortgage rates, payments, and fees are for example purposes only. Your costs will vary.
USDA debt-to-income ratio
The USDA loan program's standard debt-to-income ratio (DTI) requirements are 29/41.
Your housing expenses, including taxes, interest, principal, homeowners association fees, and insurance, cannot exceed 29% of your gross income. Your total debts, including the mortgage, cannot exceed 41% of your gross income.
However, USDA lenders use a system called GUS, or Guaranteed Underwriting System, which allows for higher DTIs if the applicant's file is strong in other areas.
USDA home loan mortgage rates in Pennsylvania
In Pennsylvania, USDA loans tend to offer some of the most competitive mortgage rates available. Depending on market conditions, you may find a rate lower than what's available with traditional mortgages or other government-backed loan programs.
USDA loans also offer borrowers access to lower interest rates and closing costs. On top of that, the program is designed to be more flexible than other loan options with relaxed credit requirements and no down payment.
Learn more about USDA Loan Mortgage Rates in Pennsylvania.
USDA property condition guidelines
The USDA loan program has the same property condition requirements as other government-backed programs such as the FHA and VA. This means that homes purchased with a USDA loan must meet specific standards to qualify for financing.
These standards include structural integrity, energy efficiency, safety and health concerns, and more.
Generally, the property must be safe and livable with no significant issues. However, it's important to note that the home can still require minor repairs to qualify for financing.
Homes that don't qualify for the standard USDA loan may still be an option through the USDA construction loan. Though lenders are few and far between, the right one can help you buy and fix up the property with one loan.
Pros and cons of a Pennsylvania USDA loan
While these are fantastic loans, they do come with limitations as well.
Let's check out the USDA pros and cons.
Pros
Competitive interest rates
No down payment required
Low mortgage insurance rates
Lenient credit score minimum
Cons
Mortgage insurance is permanent
Extra time is required to close
Income and geographical limits
Only 30-year, fixed-rate loans
FHA loan vs VA loan vs Conventional loan
FHA loan: Maybe the easiest to qualify for with flexible credit and income requirements. FHA loans require a minimum 3.5% down payment, while USDA loans are 100% financing with no money down required.
VA loan: Offers no down payment, no private mortgage insurance, and lenient credit score requirements for active duty military members, veterans, and surviving spouses.
Conventional loan: Offers low rates and more flexible qualifying guidelines than FHA loans. They typically require a minimum 3% down payment. PMI is required if your down payment is less than 20%. Your credit score should also be 620 or higher to qualify.
| | | | |
| --- | --- | --- | --- |
| Loan feature | USDA | FHA | Conventional |
| Income limits | $103.5k-$238.2K | None | None |
| Geographic restrictions? | Yes | No | No |
| Down payment | 0% | 3.5% | 3% |
| Min. credit score | 580-640 | 580 | 620 |
| Loan limits for 1-unit home | None | $472K-$1.089M | $726K-$1.089M |
| Upfront mortgage insurance | 1.0% of loan | 1.75% of loan | None |
| Monthly mortgage insurance | 0.35% of loan annually | 0.85% of loan annually | 0.40-3%+ of loan annually |
USDA loan credit score minimum
The USDA loan program generally requires a minimum credit score of 620-640.
However, some lenders may be willing to consider lower scores depending on your circumstances. Some lenders have approved applicants with 580 scores.
It's essential to make sure you have a solid understanding of your credit score and what it means for your eligibility before applying for a loan.
USDA mortgage insurance
The USDA loan program requires two types of mortgage insurance: an upfront Guarantee Fee and an Annual Fee.
The USDA Loan Guarantee Fee is a one-time fee that is paid at closing, and it's typically 1% of the loan amount for purchase or refinance loans. This fee helps to offset the cost of providing mortgages to low-income borrowers.
The Annual Fee is an ongoing cost paid each year along with your mortgage payments. It's 0.35% of the loan amount and helps to keep the program running. You pay this one-twelfth of this fee along with your monthly mortgage payment, so you don't need to worry about making a separate payment each year.
Check your eligibility for a USDA loan.
How are the USDA Guaranteed Loan and Direct Loan different?
There are two types of USDA home loans: Guaranteed and Direct.
Most USDA loans are guaranteed, which is the type discussed in this article. They're designed for moderate-income borrowers and come from banks and lenders.
Households with "low and very low" incomes are eligible for Direct USDA loans. These income levels are defined as follows:
Very low: $31,550 annual income in most areas
Low: $50,500 annual income in most areas
These loans are issued by the government agency itself and come with stricter rules.
To find out more about the Direct program, see USDA's website.
USDA lenders, the process, and how to apply
The process for USDA loans are a bit different from FHA and conventional loans in that after the lender approves the loan, it still has to be approved by USDA. This takes more time. However, you apply with a regular bank or mortgage company rather than through the government directly for the Guaranteed program.
Apply with the lender
Submit all your documentation
Find and make an offer on a home, and get an accepted offer
The lender orders an appraisal and finalizes the approval on their end
The lender then sends the file to USDA for approval
Upon USDA approval, the lender draws final loan documents
Sign documents
The loan closes and you get the keys
Pennsylvania USDA loan FAQ
What is the income limit for a USDA loan in Pennsylvania?
For a USDA loan in Pennsylvania, your household income shouldn't exceed $103,500 for 1-4 members. If you have 5-8 household members, the max income limit is $136,600. However, these limits are slightly higher in more expensive locations of the state.
Does Pennsylvania offer USDA loans?
Yes, zero-down USDA loans are available in Pennsylvania for low- to moderate-income buyers who wish to purchase a home in an eligible rural or suburban area.
What credit score is needed for a USDA direct loan?
Usually, the minimum credit score for a USDA loan is 640. However, some lenders approve at 580, depending on individual circumstances.
Do you qualify for a Pennsylvania USDA loan?
Getting approved for a USDA loan in Pennsylvania can be a great way to finance your dream home!
With no down payment required, low-interest rates, lenient credit score requirements, and competitive annual fees, these loans are designed to make homeownership more accessible and affordable.
See if you qualify for a zero-down USDA loan.
Our advise is based on experience in the mortgage industry and we are dedicated to helping you achieve your goal of owning a home. We may receive compensation from partner banks when you view mortgage rates listed on our website.