If you have a low-to-moderate income and are looking to buy a home, USDA loans New Hampshire could be your best bet to find a mortgage.
Become a homeowner in New Hampshire with zero down
USDA loans in New Hampshire do not require any down payment, and closing costs could be included in the loan. All this means 100% financing of your home is possible.
USDA loans are designed to encourage homeownership in lower-population areas of America.
In a state of only 1.3 million residents, New Hampshire has many towns and cities that are fully eligible for USDA loans. And the few cities that aren't eligible have several commutable-distant locations nearby that are USDA-approved.
Check out what you need to apply for and be accepted for USDA loans in New Hampshire.
See if you qualify for a zero-down USDA loan.
What's in this article?
What are USDA loans in New Hampshire?
In the early 90s, the government was looking for a way to encourage economic and social development in rural locations of America. One of the solutions was the Single Family Housing Guaranteed Loan Program.
The USDA Single-Family Housing Guaranteed Loan Program, otherwise known as the Rural Development or RD loan, was created in 1991 to provide better access to home loan financing in rural areas. The program was originally launched in Georgia. Since then, about $5 billion in mortgages have been approved for 44,200 residents in that state.
Even though the Department of Agriculture runs it, these loans are not primarily for farmland or farm homes, but typical single-family homes.
This special government-backed home loan protects mortgage lenders, which allows them to create better homebuying opportunities for low-to-moderate-income borrowers.
This guarantee greatly reduces the risk factors for the lender, allowing them more competitive flexibility, like zero down, plus lower interest rates and fees.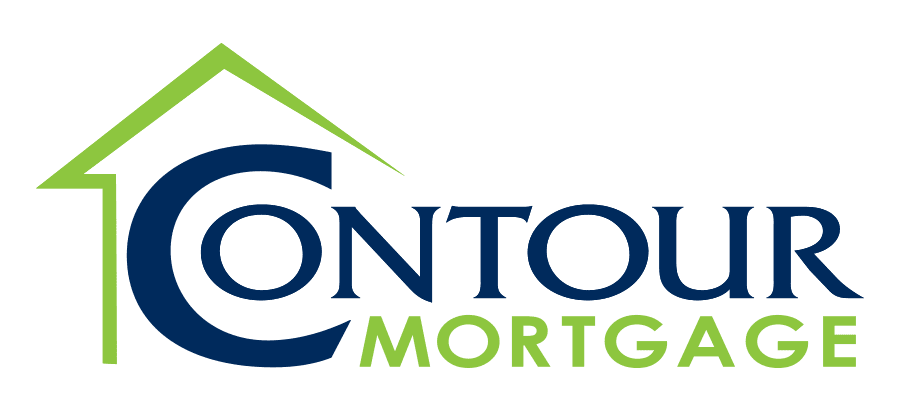 Zero-down USDA loans
Special homebuying programs
Low down payment
Less-than-perfect credit okay
New Hampshire USDA-eligible areas
Although the properties purchased must be located in specific rural regions, these loans are not exclusively for farms, farmlands, or very low population-density areas. Many eligible homes are quite suburban—part of the surrounding region for major cities.
You can also find eligible homes in towns or cities with populations of up to 35,000.
If you're unsure what regions in New Hampshire are considered "rural," use the USDA's eligibility map or check out our examples below.
Concord, New Hampshire
The state capital, Concord, has only 44,000 residents, giving it a small-town feel with a healthy business community, a vibrant downtown, and a wealth of New England cultural offerings. Its gold-domed State House has been standing since 1819 and is also known as the "People's House." The distances to USDA-eligible areas are comparatively minor—Chichester, for example, is only an eleven-minute drive from the city core.
The median price for a home in Concord, New Hampshire, is just about $360,000.
---
Manchester, New Hampshire
Manchester, the biggest city in the state, is also one of the largest in New England. Only 58 miles north of Boston, the city is seated in the state's south-central region along the banks of the Merrimack River.
The Manchester-Boston Regional Airport serves the city, and several major thoroughfares surround it, including I-93 and I-293. Manchester is frequently referred to as the "Queen City" because it is the largest city without being the capital. Communities like Auburn, Grasmere, Martins Corner, and Bedford are only about 10 minutes from downtown.
The median housing price in Manchester, New Hampshire is $365,000.
---
Keene, New Hampshire
A unique and beautiful town, Keene, New Hampshire, is rich with nature, history, and classic New England architecture. Sitting in the Connecticut River Valley, Keene has many delicious restaurants, engaging museums, and award-winning entertainment features.
The bigger employers include companies in educational services, retail trade, and healthcare. Driving across Keene only takes about fifteen minutes in this town of 23,000, which makes USDA-eligible areas very close by.
The median price for a home in Keene, New Hampshire is $272,500.
Rochester, New Hampshire
Rochester is another smaller city in New Hampshire (32,000 residents) that also features much of New England's natural charm. Tourism is a major industry in the area, with accommodations that cater to visitors and business travelers alike.
Thousands of tourists come here in the autumn for the Rochester Fair and the brilliant colors of the local foliage. Local areas are USDA-eligible, including the small town of Farmington, which is just a 13-minute drive north.
The median price for housing in Rochester, New Hampshire, is just about $346,000.
---
Portsmouth, New Hampshire
Portsmouth is a crucial market area that serves approximately a third of America's population in addition to Atlantic Canada. Major sectors of the economy here include tourism, fishing, agriculture, retail, and service industries. Another major employer is the Naval Shipyard which repairs nuclear subs and who also supports attendant manufacturers and vendors.
The median price of a home in Portsmouth is $789,500, but nearby USDA-eligible areas offer select homes under $350,000.
See if your area is eligible.
USDA loan income limits for New Hampshire
Every USDA home loan has a limitation set into its qualification rules—it's called the USDA income limits.
USDA loans were specifically designed to encourage low-to-moderate-income homebuyers to buy homes in rural areas
The USDA sets income limits by using the incomes of every adult member of the applicant's household. They also look at the county's median income where the applicant(s) are purchasing a property.
If another adult living in your household is not on the loan application, their income will still count towards the overall income limit. But only the income of the applicant(s) will count toward calculating their loan amount eligibility.
Standard loan limits are split: Households with 1-4 members are limited to $103,500 annually. Households with 5-8 members are limited to $136,600. Some areas, however, may have higher limits.
To see what some counties in New Hampshire have for their income limits, check out the list we've collected below.
| | | |
| --- | --- | --- |
| County or Area | 1-4 member household income limit 2022-2023 | 5-8 member household income limit 2022-2023 |
| Sullivan | $116,450 | $153,700 |
| Cheshire | $116,450 | $153,700 |
| Merrimack | $120,400 | $158,950 |
| Belknap | $116,450 | $153,700 |
| Hillsborough | $129,950 | $166,250 |
| Coos | $116,450 | $153,700 |
| Grafton | $116,450 | $153,700 |
| Nashua | $129,400 | $170,800 |
| Carroll | $116,450 | $153,700 |
| Manchester | $116,450 | $153,700 |
Note: household incomes above the limit for their county may still qualify based on available deductions such as:
Childcare expenses (children 12 and under)
Dependents, disabled members, and elderly members living in the home
Certain kinds of medical expenses
To check income eligibility in more detail, we suggest you use USDA's income tool, and better yet, consult with a lender to see if your income levels qualify.
Are closing costs included?
Down payment and closing cost payments come with different rules according to USDA down payment requirements.
No down payment is necessary, but you should still budget 2-5% in savings to pay for closing costs.
Other ways to pay closing costs
It's possible to have your closing costs paid as part of the loan itself—a scenario in which 100% of the mortgage is financed. The price you offer for the home, however, cannot be more than the property's assessed value.
Closing costs might also be paid through:
Seller credit
Gift funds
Lender credit
Other sources that are considered eligible
Check your USDA loan eligibility.
New Hampshire homebuyer grants and programs
While New Hampshire is the fifth-smallest state by area, it also has much to offer, like a strong economy, a highly-rated education system, and plenty of natural amenities. First-time homebuyers should consider contacting the New Hampshire Housing Finance Authority for down payment and affordable housing assistance programs.
Home Flex Plus program
New Hampshire Housing's Home Flex Plus program offers assistance of up to 4% of your purchase price for closing costs and the down payment. The funds are encompassed in a separate mortgage that will be forgiven in four years, except if you sell, refinance, or file for bankruptcy.
The program can be used by first-time buyers or people who have previously owned property. Requirements include a credit score of 620, housing income limits (the 2022 limit is $137,400), and completing an educational course. The house is for properties within the state borders and must be your primary residence.
It can be used for USDA loans.
Home Preferred Plus program
Also available through New Hampshire housing, this program offers forgivable assistance for closing costs and a down payment of up to 4%. However, the assistance is paired with conventional loans for a maximum of 97% financing.
USDA loans New Hampshire—loan limits
People not familiar with USDA loans sometimes think the program imposes loan limits. This statement isn't technically true.
However, indirect limits apply based on maximum debt-to-income ratios for the program
To give you a higher-resolution picture of these limits—let's suppose you make $103,500 per year (the standard maximum for household income), which equals $8,625 per month.
Depending on your debts, insurance, HOA, and the interest rate of your mortgage, the maximum you can borrow is based on your debt-to-income ratio (DTI).
| | |
| --- | --- |
| Monthly income | $8,625 |
| Principal, Interest, tax, insurance, HOA, mortgage insurance | $2,500 |
| Front-end debt-to-income | 29% |
| Student loans, auto loans, all other payments | $1,000 |
| Back-end debt-to-income | 41% |
| Example mortgage rate | 6.5%* |
| Estimated home price based on the above | $325,000 |
(Note: These are examples only. Actual figures will vary)
Two debt levels are compared to your income, called the "front-end" and "back-end."
The "front end" looks at your proposed mortgage debts, and the "back end" includes all other debts. Based on these ratios, the lender and the USDA will determine if they can approve the mortgage.
What is a good debt-to-income ratio for USDA loans in New Hampshire?
This example illustrates the standard maximum DTI: 29/41.
You can still be approved for a USDA loan even if you exceed this ratio—particularly if you have other favorable factors, like a high credit score.
A USDA software program called the Guaranteed Underwriting System (GUS for short) is used by lenders to calculate DTI for USDA loans.
GUS may give the okay for the application with a higher-than-normal DTI, but the lender may manually review the file to see if it meets USDA loan requirements.
Check your income eligibility.
USDA home loan mortgage rates in New Hampshire
Lenders dealing with USDA loans will frequently offer their potential customers lower interest rates than other loans.
How can they do this? The risk a lender takes by approving a USDA loan is lower than other mortgages. This difference is because the USDA guarantees they will repay up to 90% of the loan in default cases.
Property condition guidelines for USDA loans
A significant difference with USDA loans is the property condition requirements—the proposed home should be safe and livable according to USDA standards. These requirements are similar to those for FHA loans.
This requirement does not say that any property you want to buy has to be in pristine condition. Small cosmetic issues, like worn carpets that should be removed, are not a deal-breaker. Larger issues like faulty electrical wiring might need to be repaired before closing.
Pros and cons of USDA loans in New Hampshire
No matter what loan product you might be considering using to buy your home, the mortgage will always have positives and negatives.
What are the major USDA pros and cons?
Pros
USDA loans do not require a down payment
A government guarantee frequently means lower interest rates
Closing costs can be paid in different non-traditional ways
Insurance costs tend to be lower compared to FHA loans
Cons
Certain geographical restrictions
Not eligible for higher-income households
An extra processing step can delay a decision
Your property must meet certain conditional standards
Multi-unit properties are not allowed
USDA loans vs. other loan types
No income limits
No requirements on the location of the property
A down payment is required, at least 3.5%
Funds for the down payment can come from a gift or an assistance program
No down payment required
These loans are only available to members of the military services or their spouses
No income limits or geographic restrictions
Conventional loans:
A down payment is required—anywhere from 3-20% or more, depending on lenders and your financial snapshot
| | | | |
| --- | --- | --- | --- |
| Loan feature | USDA | FHA | Conventional |
| Income limits | $103.5k-$238.2K | None | None |
| Geographic restrictions? | Yes | No | No |
| Down payment | 0% | 3.5% | 3% |
| Min. credit score | 580-640 | 580 | 620 |
| Loan limits for 1-unit home | None | $472K-$1.089M | $726K-$1.089M |
| Upfront mortgage insurance | 1.0% of loan | 1.75% of loan | None |
| Monthly mortgage insurance | 0.35% of loan annually | 0.85% of loan annually | 0.40-3%+ of loan annually |
Do USDA loans have credit score minimums?
Like loan limits, minimum USDA credit score requirements are set by private lenders instead of the government. The general standard for most lenders is that applicants have to have a minimum credit score of 620-640.
Some lenders might approve an application with a score of 580, but these types of approvals are much less common.
How much is USDA mortgage insurance??
There are two types of mortgage insurance fees. This fee is designed to help ensure the program's continuation for future Americans.
Each fee type is calculated differently.
Guarantee fee
The USDA loan Guarantee fee is 1% of the purchase price and is added to the mortgage. Lenders frequently allow a borrower to include it as part of the loan itself.
Annual fee
The Annual Fee is calculated at 0.35% of the outstanding balance annually, split into 12 equal installments, and collected along with your mortgage payment each month.
USDA Guaranteed Loan vs. Direct Loan
There are two types of USDA loans, yet almost all information featured in this article relates only to USDA Guaranteed loans.
Why? Because the Guaranteed Loan is the only one a private lender can issue. The other type of USDA loan, the Direct Loan, can only be issued directly by the USDA itself.
What are the main differences between these loans?
Guaranteed loans make up the majority of USDA loans in the nation and are better suited for moderate-income households.
Direct Loans are better suited for those with low or very low incomes (typically $31,500-$50,500 annually), but they also have stricter requirements. USDA's Direct Loan website will have more information about these loans.
How to apply for a USDA loan in New Hampshire
Another great feature of USDA loans is they don't differ much from the process of applying for a conventional loan.
However, before the lender can make their final decision about your application, it must be submitted by the lender to the USDA for its review. Depending on backlogs, if any, this extra might delay the process—check with the USDA for any possible backlogs.
Here's how the USDA loan process works:
Apply with the lender with all necessary documentation.
Find the home you want to buy.
If your offer is accepted, the lender will order an appraisal.
If the appraisal is accepted, the lender will finalize their paperwork.
The lender submits the application to USDA for approval.
If the USDA approves, the lender draws up the final documents.
You sign the documents, the loan closes, and you have your home.
Apply for a USDA loan now.
USDA loans New Hampshire FAQ
What is the minimum FICO score for USDA loans in New Hampshire?
The minimum FICO score for most lenders is around 620-640. Finding a lender who would accept less than this score is rare.
Can you buy a home in a city with USDA loans in New Hampshire?
For most cities in New Hampshire, like Portsmouth, Rochester, and Keene, you cannot use a USDA loan in the city itself. However, just outside most cities are eligible areas with easily commutable distances.
Are there other names for a USDA loan?
USDA loans in New Hampshire are also called Rural Development loans, RD loans, or the "Section 502 Guaranteed Loan Program."
What are the requirements for USDA loans in New Hampshire?
Your home must be in an eligible area, in safe and livable condition, and you must meet household income limits. But other than this, the requirements for a USDA loan are very similar to any other mortgage product.
Qualifying for USDA loans in New Hampshire
The fastest way to find out if you can qualify for a USDA loan in New Hampshire is to contact a local lender who deals with these kinds of loans. If your income is in the lower tier, these loans could be your best option for becoming a new homeowner.
See if you qualify for a zero-down USDA loan.
Our advise is based on experience in the mortgage industry and we are dedicated to helping you achieve your goal of owning a home. We may receive compensation from partner banks when you view mortgage rates listed on our website.