USDA loans in Michigan offer low-to-moderate-income homebuyers a chance to purchase a home with no down payment.
With zero-down, low rates, and inexpensive mortgage insurance, USDA loans in Michigan offer many homebuyers one of the most affordable opportunities to buy a home.
See if you qualify for a zero-down USDA loan.
What's in this article?
What is a USDA loan?
United States Department of Agriculture (USDA) mortgage loans were launched by the U.S. government almost 30 years ago to encourage access to mortgage financing for buyers in rural areas.
This program is also referred to as:
Section 502 Guaranteed Loan Program (referring to the section in the USDA rulebook)
RD loans
Rural Development loans
But, regardless of the name a lender might use, the basic USDA loan requirements for approval will be the same everywhere.
Though these loans come from the Department of Agriculture, they are not used for purchasing farms. Rather, they are a regular home loan to buy single-family homes located in less-dense areas of Michigan with no down payment.
Areas in Michigan that are USDA-eligible
When homebuyers hear the word "rural," they often think of acres of farmland, but that's not the case. Many homes that are considered rural by the government are actually quite suburban.
If you find a home you want to buy in an area that you think might be rural, the best way to avoid confusion is to check with USDA's interactive eligibility map.
This handy online tool covers every state and clearly indicates which areas they consider rural—some of which have populations of up to 35,000 residents or are normally considered to be part of a metropolitan area!
This means it's worth checking out any area you're considering buying in, just to be sure if USDA loans are an option.
Note: All non-shaded areas are eligible.
Grand Rapids / Wyoming, Michigan
Grand Rapids was recently ranked as THE fastest-growing economy in the U.S. and is the second-largest city in Michigan. It's also celebrating its ten-year anniversary this year as Beer City USA, and the nation's craft beer capital. There are areas all around these two cities that are USDA-eligible, some just south of highway 6 or north of the west side of Interstate 96.
The median price for a home in Grand Rapids is just shy of $260,000, and $288,000 for homes in Wyoming, Michigan.
---
Lansing, Michigan
Lansing is the state capital of Michigan and is also known as its Festival Capital. The greater Lansing region has over 50 unique events and festivals throughout the year. Just outside Interstate 96, which rings the west and south of Lansing, you can find many areas that are USDA-eligible.
The median price for a Lansing home is a very affordable $133,000.
---
Kalamazoo, Michigan
Kalamazoo's economic base includes a wide range of industries, including the production of medical products and pharmaceuticals, paper products, and cereals, as well as financial services. Being as close as it is to Detriot, Kalamazoo also has many automotive component companies and plastics firms.
The median home price in the great city of Kalamazoo is $209,500.
---
Monroe, Michigan
A stones-throw away, south of Detroit, the quaint city of Monroe, Michigan, has a population of only 20,000 or so, and is considered to be the "cornerstone of the state." Besides Detroit's close proximity, Toledo, Ohio, is only 14 miles away, making Monroe close to many big-city amenities.
For Monroe, Michigan, the median price for homes is just below $200,000.
---
Battle Creek / Springfield, Michigan
Located just east of our third city on this list, the duo cities of Springfield and Battle Creek are separated by only three miles from core to core. Known as the birthplace of the cereal industry, it was also the basic training site for U.S. soldiers during both world wars. It's also the home of the internationally-known Percy Jones Orthopedic Hospital.
Median home prices in Battle Creek are just below $165,000, and the southern half of this pairing, Springfield, has a median home price of $137,500.
See if your area is eligible for zero-down financing.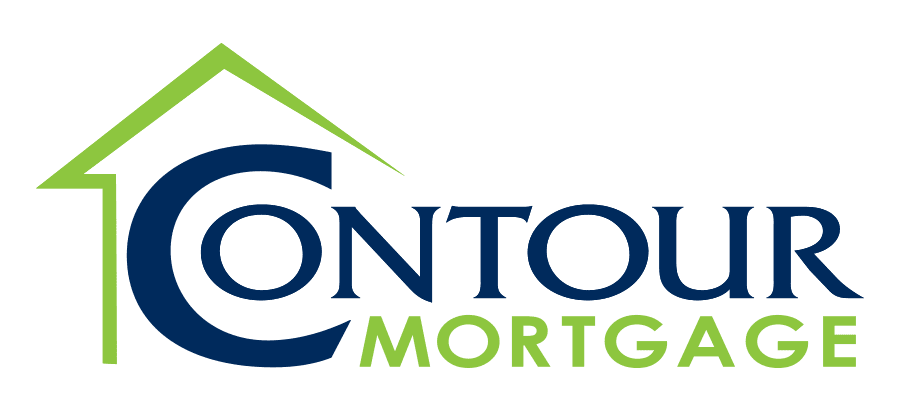 Zero-down USDA loans
Special homebuying programs
Low down payment
Less-than-perfect credit okay
What are USDA income limits for Michigan?
The USDA ensures the loan program is available to those who need it most by requiring applicants to be within income limits.
How are income limits calculated?
All annual income in the household, regardless of whether their names are on the application, is added toward the total. They also take into consideration how many adults are in the household and split their criteria between households with 1-4 or 5-8 members.
Standard annual USDA income limits are $103,500 (1-4 member households) and $136,600 (5-8 member households), but higher when the counties are nearby more expensive metros
To help you out, here are ten counties in Michigan and their corresponding USDA income limits.
| | | |
| --- | --- | --- |
| County or Area | 1-4 member household income limit 2022-2023 | 5-8 member household income limit 2022-2023 |
| Ann Arbor | $129,400 | $170,800 |
| Oscoda | $103,500 | $136,600 |
| Wexford | $103,500 | $136,600 |
| Luce | $103,500 | $136,600 |
| Holland-Grand Haven | $108,250 | $142,900 |
| Iosco | $103,500 | $136,600 |
| Iron | $103,500 | $136,600 |
| Gladwin | $103,500 | $136,600 |
| Barry | $103,500 | $136,600 |
| Clare | $103,500 | $136,600 |
Note: The income of every adult (18 and older) in the household is used to calculate the income limit. But only the income of those on the application may be used to qualify for the loan.
When calculating your income, make sure to take advantage of any deductions you can apply. Some of these deductions might include:
Childcare expenses (under 12)
Dependents who live in the home (including those with disabilities)
Certain medical expenses
Elderly households may receive additional deductions
Pro Tip: Check with a USDA lender, even if you think you might be over the limit. Annual incomes that are 115% of the limit may still be qualified. You can also check income eligibility through USDA's income tool.
Down payment and closing costs for Michigan USDA loans
The zero down payment requirement is one of the main reasons why USDA loans are so popular. But borrowers must remember to budget for closing costs—typically about 2-5% of the loan amount.
However, there are different ways to pay for these closing costs. If you have received some funds as a gift from your family, they can be used towards the closing according to the rules of USDA Loan Down Payment and Closing Costs.
Some other ways to pay for closing costs include:
Seller credit
Lender credit
Rolling the closing costs into the loan itself
Note: That last option will depend on the lender and the appraised value of the home you want to buy. Your offer must be less than the appraised value of the home.
Learn even more about USDA loans.
Homebuyer assistance programs in Michigan
The Michigan state government, through MSHDA, offers assistance programs for first-time homebuyers and repeat homebuyers in specific areas of the state.
MI home loan program
This program is available to first-time buyers in targeted areas who have not owned any home in the previous three years.
There are income limits on the household, and the program can vary depending on the size of the applicant's family and the property location. There is also a statewide price limit on the property—$224,500, and the applicant must have a minimum credit score of 640 (or 660 for manufactured homes with multiple sections).
Down Payment Assistance Program
A Michigan Down Payment Assistance (DPA) loan offers assistance for down payment costs of up to $7,000 statewide or $10,000 in specific zip code areas.
USDA loan limits for Michigan
You might be surprised to learn that there are no direct limits on the amount you can borrow with a USDA loan. Instead, there are indirect limits based on maximum income for the program.
To explain this in more detail, we've created an example below (Note: the figures used here are for illustration purposes only—your own finances will vary).
The person here looking for a USDA loan has an income of $103,500/year or $8,625/month. This happens to be the standard income limit for USDA loans.
| | |
| --- | --- |
| Monthly income | $8,625 |
| Principal, Interest, tax, insurance, HOA, mortgage insurance | $2,500 |
| Front-end debt-to-income | 29% |
| Student loans, auto loans, all other payments | $1,000 |
| Back-end debt-to-income | 41% |
| Example mortgage rate | 6.5% |
| Estimated home price based on the above | $325,000 |
The maximum loan will depend on their debt-to-income (DTI) ratio.
The lender calculates their monthly mortgage payment (taxes, principal, insurance, etc.) and compares it to their income—29%. This percentage is called their "front-end" DTI.
The "back-end" ratio compares their mortgage payment plus their other debts to their income—in this case, it's 41%.
Depending on the interest rate available to them, the lender can calculate how much this applicant can afford to pay back.
USDA DTI maximum
Another reason we have used the above example is that it happens to be the standard maximum DTI for lenders: 29/41.
However, even if your personal income calculation exceeds this maximum, you could still be approved. This is due to a common tool most lenders use to calculate eligibility called GUS or the Guaranteed Underwriting System.
The GUS system might still approve an application that is above the maximum DTI if there are additional positive financial factors like a higher credit score. Ultimately, approval is up to the lender, who may want to do a manual review of the application.
USDA home loan mortgage rates in Michigan
A big advantage to USDA loans in Michigan is the side-effect that comes with a special guarantee on every loan. The USDA states that, should a borrower default, it will pay back the lender up to 90% of the loan.
This reduces the risk to the lender, allowing them to be much more competitive with their interest rates and fees compared to traditional loans.
Check your USDA mortgage rate.
USDA property condition guidelines
Similar to the requirement for FHA loans, there are requirements for the condition of any property being purchased with a USDA loan.
Basically, the property you want to buy must be considered safe and livable by the standards set by the USDA.
Small issues like peeling paint on the walls or an outdated landscape tend to be overlooked. However, larger issues—such as the wiring or plumbing—need to be adequately repaired before the sale can close.
Pros and cons of a Michigan USDA loan
Every loan product—whether it is a conventional loan, non-conforming loan, or a government-backed loan—has its pros and cons.
Let's take a quick look at the benefits and drawbacks of USDA loans.
Pros
No down payments are required
The USDA guarantee often enables lower interest rates
Non-traditional sources can be used to pay for closing costs
Compared to FHA loans, mortgage insurance costs are lower
Cons
Only properties in USDA-eligible areas are considered
Higher-income households are not eligible
An extra step in processing can delay a decision
Property condition requirements
No 2-4 unit properties
USDA loan vs. FHA vs. Conventional
FHA loans: With FHA loans, there are no income limits, and they don't have conditions about geographical areas. FHA loans, however, need a minimum of 3.5% down, but the funds can come from a state down payment assistance program or as a gift.
VA loans: VA loans do not have a down payment requirement but are only available to eligible military service members and their spouses.
Conventional loans: Conventional loans require a down payment. While some lenders will approve a loan with as little as 3% down (who have high credit scores) others require at least 20%.
| | | | |
| --- | --- | --- | --- |
| Loan feature | USDA | FHA | Conventional |
| Income limits | $103.5k-$238.2K | None | None |
| Geographic restrictions? | Yes | No | No |
| Down payment | 0% | 3.5% | 3% |
| Min. credit score | 580-640 | 580 | 620 |
| Loan limits for 1-unit home | None | $472K-$1.089M | $726K-$1.089M |
| Upfront mortgage insurance | 1.0% of loan | 1.75% of loan | None |
| Monthly mortgage insurance | 0.35% of loan annually | 0.85% of loan annually | 0.40-3%+ of loan annually |
See if USDA is the right loan for you.
USDA loan credit score minimum
Private USDA lenders set their own minimum standards for credit scores, not the USDA itself. In general, these lenders will only consider an applicant who has a score of no less than 620-640.
But because the standards are not set by the government, you can shop around if your score is lower.
USDA mortgage insurance fee types
One of two types of mortgage insurance fees are included with every USDA loan, regardless of which state you want to buy your home. This special fee is there to help maintain the financial sustainability of the USDA loan program.
There are two ways this particular fee can be calculated.
Guarantee fee
For the Guarantee fee version, 1% of the loan is added to the mortgage and must be paid upfront at closing. Lenders will, however, allow you to roll this fee into the loan itself.
Annual fee
The other version is called the Annual fee because it is calculated at 0.35% of the outstanding balance annually. One-twelfth of this fee is added to your monthly mortgage payment.
USDA Guaranteed Loans vs. Direct Loans
Most of the information we've discussed in this article refers to a specific type of USDA loan: a Guaranteed loan.
Let's look at the difference between Guaranteed and Direct USDA loans:
Guaranteed loans
Make up the majority of USDA loans in Michigan
Issued by private lenders—not the government
Better suited for moderate-income earners
Direct loans
Issued and administered by the government directly
Available to those with low incomes of $31,550 to $50,500 a year in most Michigan areas
The qualifying rules are generally stricter for Direct Loans. To understand these loans better, check out USDA's Direct Loan website.
How to apply for a guaranteed USDA loan
There is little difference between applying for a guaranteed USDA loan compared to any conventional or FHA loan—with one exception.
If the private lender approves the application, it will be forwarded to the USDA for review. This extra step will likely delay the processing—depending on any backlogs—from a few days to a few weeks. The USDA website is the best way to check for any backlogs.
It's up to the lender, not the applicant, to submit the application to the USDA.
Here's a breakdown of applying for USDA loans in Michigan.
Apply for a loan with an approved lender.
Submit all relevant documents.
Make an offer on the home once you find the right place.
The lender will order a property appraisal.
The lender submits your application to the USDA for review.
If approved, the lender finalizes the paperwork for you to sign.
You sign the offer, and you have your new home!
USDA loans Michigan FAQ
What percentage down payment do you need for USDA loans in Michigan?
USDA loans in Michigan do not require any down payment. You will still need 2-5% of the purchase price for closing costs.
What are the major financial qualifications you need for USDA loans in Michigan?
A minimum credit score of 580-640 and a debt-to-income ratio of around 29/41, with some applicants being approved with higher ratios.  Steady employment and enough funds to cover closing costs (or an alternative way to pay for them) is required.
If you are above the income limits for USDA loans in Michigan, are you still able to qualify?
Borrowers above the standard moderate-income level can still qualify if they have enough deductions to reduce their eligibility income below thresholds.
Become a homeowner with a USDA loan
How do you know if you meet the USDA loan requirements? Start the process in a few minutes at the link below.
Thousands of Americans who have moderate incomes have already achieved their dream of homeownership by taking advantage of USDA loans in Michigan.
See if you qualify for a zero-down USDA loan.
Our advise is based on experience in the mortgage industry and we are dedicated to helping you achieve your goal of owning a home. We may receive compensation from partner banks when you view mortgage rates listed on our website.