USDA loans have been helping Coloradans realize the dream of homeownership since 1991.
Born out of a strategy to reduce overcrowding in big cities, USDA loans in Colorado are helping potential buyers find and buy properties in less densely populated areas of the state. And while it focuses largely on standard rural homes—not working ranches or farms—USDA loans in Colorado consider a significant number of suburban areas eligible.
USDA loans in Colorado are low-interest, zero-down-payment home loans geared toward helping low- and moderate-income households become homeowners.
See if you qualify for a zero-down USDA loan.
What's in this article?
What is a USDA loan?
USDA loans are home loans backed by the US Department of Agriculture. They work much like other government-backed loans, such as FHA and VA loans, but USDA loan requirements are slightly different—and they typically have better interest rates.
USDA loans, sometimes called "Rural Development loans," "RD loans," or the "Section 502 Guaranteed Loan Program," allow eligible borrowers in rural and suburban areas to finance 100% of their home purchases.
USDA eligible areas in Colorado
The USDA loan program typically considers an area "rural" if it has a population of less than 35,000—most of The Centennial State is eligible for the program. Let's look at a few areas.
Note: All non-shaded areas are eligible.
Pueblo, Colorado
Forty minutes southeast of Colorado Springs, homeowners can enjoy a thriving arts scene and a lower cost of living in "the Home of Heroes." About half of the bustling city of more than 100,000 people is eligible for USDA loans. A little further east, homeowners can enjoy more value for their homebuying dollar in Vineland, Avondale, and St. Charles—all about an hour's drive from downtown Colorado Springs.
Pueblo median home price: $450,000 with more affordable pockets.
---
Grand Junction, Colorado
One of the prettiest towns in Colorado also happens to have plenty of USDA-eligible areas surrounding it. Grand Junction, with wineries, parks, and hiking opportunities close by, is a highly sought-after destination for tourists and those seeking long-term residency. The local economy provides jobs in healthcare, tourism, agriculture, as well as the oil industry. Areas just minutes from downtown are eligible for zero-down financing, such as Palisade, Fruita, Whitewater, and more.
Grand Junction median home price: $392,000
---
Aurora, Colorado
Sitting alongside the Great Rocky Mountains and just a 30-minute drive east of the Mile High City, Aurora serves as a cultural melting pot. Overflowing with world cuisines, live entertainment, and year-round outdoor activities, Aurora is the third largest city in the state and ranks top for diversity. Just a half-hour east of Aurora, just past Front Range Airport, you'll find wide-open eligibility in towns like Watkins and Bennett.
Aurora median home price: $450,000
---
Greeley, Colorado
Greeley is a city of more than 100,000, yet has USDA-eligible areas just minutes from the city center. Areas like Kersey, Auburn, La Salle, and neighborhoods east of Highway 85 are eligible. Once known for producing 25% of America's sugar, the economy of Greeley has now diversified into manufacturing, retail, construction, healthcare, and more.
Greeley median home price: $412,000
---
Fort Collins, Colorado
Roughly sixty miles north of the state capital, Fort Collins is among the fastest-growing cities in Colorado. Fort Collins offers a vibrant arts scene, a strong economy, and employment opportunities—and if you think Main Street looks familiar, you've got a good eye. Walt Disney hired Fort Collins native Harper Goff to design Disneyland's "Main Street USA." Goff used his hometown as his source of inspiration. It's no wonder Fort Collins tops numerous "best of" lists, including CNN, World News, and Livability.
Find eligible homes a scant 10-minute drive west in beautiful Laporte, Bellvue, and others.
Fort Collins median home price: $537,750
Pro Tip: Because the USDA defines "rural" very generously, it's a good idea to check your desired location on the USDA map.
Check your Colorado USDA eligibility.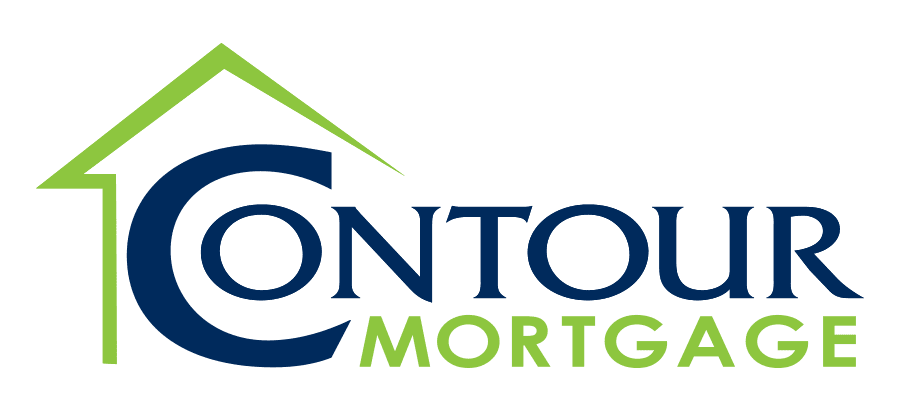 Zero-down USDA loans
Special homebuying programs
Low down payment
Less-than-perfect credit okay
USDA loan income limits for Colorado
While the USDA program is aimed at helping low- to moderate-income households, it allows for up to 115% of the median income level for your area.
The USDA sets the standard income limit for a family household of up to four people at $103,500 and $136,600 for homes with 5-8 members.
Areas of Colorado with a higher median income have higher limits, such as Aspen and Denver.
Let's look at a few areas in Colorado to give you a better idea of income limits across the state.
| | | |
| --- | --- | --- |
| County or Area | 1-4 member household income limit 2022-2023 | 5-8 member household income limit 2022-2023 |
| Boulder | 129,400 | 170,800 |
| Colorado Springs | 108,250 | 142,900 |
| Denver/ Aurora | 129,400 | 170,800 |
| Fort Collins | 123,400 | 162,900 |
| Greeley | 113,800 | 150,300 |
| Pueblo | 108,250 | 142,900 |
| Eagle County | 128,600 | 169,750 |
| La Plata County | 112,850 | 148,950 |
| Routt County | 117,650 | 155,300 |
| Cheyenne County | 108,250 | 142,900 |
To calculate the household income, the USDA include everyone over the age of 18 in the household—even if they aren't part of the official loan application. This is one way the USDA strives to ensure the loans remain available for those households most in need of the advantages it offers.
It's important to note that the USDA allows for eligible deductions to help families meet the income requirement. Check your household income for eligibility with the USDA income tool.
Standard allowable deductions include:
Childcare expenses (children 12 years of age and younger)
Expenses related to dependents living in the household
Select medical expenses can be included, as can select expenses related to elderly family members and those living with disabilities.
If you're unsure whether your family falls below the income limits, reach out to a USDA lender in Colorado.
Learn more about USDA income limits.
USDA loan down payment and closing costs
While borrowers can opt to make a down payment, the USDA doesn't require borrowers to put money down. The minimum down payment for an eligible property under the USDA loan program is zero.
There are closing costs, but often borrowers can either roll the closing costs into the mortgage amount or use financial gifts from family or friends. Borrowers can even have the seller pay up to 6% of the closing fees.
Learn more about USDA Loan Down Payment and Closing Costs
Colorado closing cost assistance grants and programs
The USDA loan program allows homeowners to take advantage of any state homebuyer assistance program.
Several other homebuyer assistance programs are available for those looking to buy in Colorado. Reach out to a USDA lender in Colorado for information about additional financing assistance programs that might be suitable for your situation.
USDA loan limits for Colorado
When it comes to loan limits, the Guaranteed USDA loan program relies on income limits as an indirect cap on home prices.
For example, if your income were at the very top of the loan limit for most areas, you'd be earning $103,500 annually or $8,625 gross per month.
The total amount of your other debts, plus mortgage fees (principal, insurance, taxes, homeowner association fees, interest), are used to calculate your maximum debt-to-income ratio.
Your DTI would be the determining factor for the upper limit price of a home you could afford under the USDA program.
| | |
| --- | --- |
| Monthly income | $8,625 |
| Principal, Interest, tax, insurance, HOA, mortgage insurance | $2,500 |
| Front-end debt-to-income | 29% |
| Student loans, auto loans, all other payments | $1,000 |
| Back-end debt-to-income | 41% |
| Example mortgage rate | 6.5%* |
| Estimated home price based on the above | $325,000 |
Mortgage rates, payments, and fees are for example purposes only. Your costs will vary.
See if you are within USDA income limits.
USDA debt-to-income (DTI) ratio
USDA loans in Colorado typically use a maximum of 29% housing debt-to-income ratio and a total DTI maximum of 41%.
Your housing DTI considers your total housing payment—this includes the loan principal, taxes, interest, homeowner association fees, and USDA mortgage insurance.
For your total DTI, USDA loans take your total housing payment plus any other debt payments you're making—such as credit card, student loan, etc.
But even that's not written in stone.
The USDA uses a computerized underwriting system called GUS (Guaranteed Underwriting System). GUS considers good credit and other compensating factors when approving USDA loans in Colorado. GUS can approve borrowers with higher DTI ratios.
USDA home loan mortgage rates in Colorado
The US Government backs USDA loans in Colorado, so lenders don't carry as much risk. If a borrower can't repay their loan, the government pays the lender up to 90% of the original loan amount.
While several factors contribute to the interest rate a borrower can qualify for—such as credit score and market activity—less risk for lenders typically means better interest rates for borrowers.
And USDA loans offer some of the most competitive mortgage rates available—often lower than FHA home loans.
USDA property condition guidelines
The condition of your new home will play a role in whether it meets USDA loan eligibility. The USDA loan uses the same property standards as the FHA loan program, which essentially states that the home must be liveable at the time of purchase.
Cosmetic repairs, such as worn-out countertops and worn carpet, aren't an issue. Problems with major systems, like electrical or roofing, would typically need to be repaired prior to closing to meet eligibility.
Pros and cons of a Colorado USDA loan
While the USDA offers a number of advantages for borrowers in Colorado, they also come with a few limitations. Let's look at the main USDA pros and cons.
Advantages of USDA loans in Colorado include:
Minimum zero down payment requirement
Lower insurance premiums than most other loan products
Interest rates are competitive and often lower than FHA loans
Borrowers can use gift funds toward their down payment
Use a USDA loan in Colorado to buy a variety of properties, including condos, single-family homes, land (for new home builds), and manufactured (i.e., mobile homes) properties
USDA loan limitations include:
Income limits designed to help low and moderate-income households qualify for a no-money-down mortgage in Colorado
Geographic requirements that limit where an eligible property can be located in the state
USDA loans only apply to primary residences. You can't use a USDA loan in Colorado to buy a ranch, farm, or vacation/investment property.
Start your zero-down USDA home loan.
USDA loan vs VA vs FHA vs Conventional
FHA loan: A home loan backed by the Federal Housing Administration that offers lower down payment options (3.5%) and typically accepts lower credit scores making them popular with many first-time home buyers.
VA loan: A home loan backed by the Department of Veteran Affairs, offering a no-money-down mortgage option and low-interest rates for eligible military servicemembers, veterans, and select surviving spouses.
Conventional loans: Banks, credit unions, and mortgage lenders offer this traditional mortgage product. An eligible borrower can qualify with a 3% down payment but will need to pay mortgage insurance if less than a 20% down payment. Has stricter credit requirements which can be more challenging for first-time home buyers to meet.
| | | | |
| --- | --- | --- | --- |
| Loan feature | USDA | FHA | Conventional |
| Income limits | $103.5k-$238.2K | None | None |
| Geographic restrictions? | Yes | No | No |
| Down payment | 0% | 3.5% | 3% |
| Min. credit score | 580-640 | 580 | 620 |
| Loan limits for 1-unit home | None | $472K-$1.089M | $726K-$1.089M |
| Upfront mortgage insurance | 1.0% of loan | 1.75% of loan | None |
| Monthly mortgage insurance | 0.35% of loan annually | 0.85% of loan annually | 0.40-3%+ of loan annually |
USDA loan credit score minimum
While credit score requirements can vary depending on the lender you choose, most local USDA mortgage lenders in Colorado look for credit scores between 620-640. Some lenders will consider lower credit scores, while others prefer higher ones.
USDA mortgage insurance
USDA loans require borrowers to make two additional mortgage insurance payments: A guarantee fee and an annual insurance fee.
The USDA Loan Guarantee Fee is a one-time fee paid at closing equal to 1% of the total loan amount. Borrowers can roll the mortgage guarantee fee into the total mortgage loan. So a $200,000 home will end up with a loan amount of around $202,000.
The annual insurance fee is equal to 0.35% of the outstanding loan balance each year. The annual fee is divided equally among 12 monthly payments, adding a little less than $30 monthly for each $100,000 you borrow.
Both the guarantee fee and the annual insurance fees are used to help fund the USDA loan program helping ensure it will be available for future homebuyers. (It's partially because of previous USDA loan program participants that you can participate in it today.)
How are the USDA Guaranteed Loan and Direct Loan different?
There are two USDA loan types: USDA Guaranteed loans and Direct loans.
USDA Guaranteed loan
The bulk of most USDA loans issued in the United States are Guaranteed loans, and they're the type of loan this article focuses on.
USDA Guaranteed loans are issued by banks and lenders—not directly from the government—and are geared toward moderate-income borrowers.
Direct USDA loan
Direct USDA loans come directly from the government agency and are aimed at helping households with "low" and "very low" incomes.
For most areas, the USDA income limits define low as $50,000 and very low as $31,550. You can learn more about the USDA Direct Loan program on the USDA's website.
USDA lenders, the process, and how to apply
The USDA application and approval process differ slightly from FHA and conventional loans.
The main difference is that once the lender approves it, the application has to be forwarded to and approved by the USDA before your lender can release the funds. This can add extra days or weeks to the overall processing timeline.
Let's look at the steps to applying for a USDA loan in Colorado.
Choose a mortgage lender and submit an application and the necessary documentation
Start house hunting, find your home, make an offer, and receive an accepted offer from the seller
Your lender will order a home appraisal and finalize their approval before forwarding it for the USDA's approval
Once the USDA approves your application, your lender issues the final loan documents.
You sign documents, close on your loan, get the keys and move in.
See if you qualify for a zero-down USDA loan.
Colorado USDA loan FAQ
Are USDA loans available in Colorado?
USDA loans are designed to support home purchases in rural and suburban areas, typically with populations of less than 35,000—which means most parts of Colorado have areas of eligibility.
What is the USDA minimum credit score?
Because there isn't a hard and fast minimum credit score requirement, lenders set their own limits. In general, however, most USDA lenders in Colorado encourage a credit score of between 620-640, although some lenders will accept lower scores.
How much down payment do I need with a USDA loan in Colorado?
Homeowners can finance 100% of their home's purchase price in eligible rural and suburban Colorado areas, like parts of Grand Junction and Pueblo.
Do you qualify for a Colorado USDA loan?
If you'd like to buy a home in rural or suburban Colorado, qualifying for a Colorado USDA loan is more straightforward than you think.
Zero-down homeownership is possible
Even if you've written off homeownership as just a dream due to a large down payment requirement, it's time to reconsider that notion.
Affordable homeownership is available and more attainable than you might think, thanks to this powerful program.
Check your eligibility and rates for a USDA loan
Our advise is based on experience in the mortgage industry and we are dedicated to helping you achieve your goal of owning a home. We may receive compensation from partner banks when you view mortgage rates listed on our website.