If you find it challenging to save a down payment, then a USDA loan in Illinois might be your best option.
Many Illinois residents are looking at USDA loans—a no-down-payment home loan.
These loans were created to encourage Americans to consider buying homes outside of urban areas, in rural and suburban America.
See if you qualify for a zero-down USDA loan.
What's in this article?
What is a USDA loan?
A USDA loan is a government-backed program that offers zero down payment, low interest rates, and lower mortgage insurance than FHA.
In 1991, the USDA created a federal home loan program for low and moderate-income people, encouraging them to buy homes in rural locations.
You might have heard of this loan program before but under different names. Referring to the section in the USDA rulebook, some know it as "Section 502 Guaranteed Loan Program." Others may call it a Rural Development loan or R.D. loan.
However, you may not be aware that these loans are best suited for buying traditional residential homes in less-dense areas. They are not for farms or farmhouses.
If you're looking to become a homeowner, look at USDA loan requirements, including the areas of Illinois that are eligible.
USDA-eligible areas in Illinois
Considering the program's name—Rural Development loan—you might expect all eligible properties to be farmhouses next to great swaths of crop-laden fields.
In fact, cities in Illinois that have up to 35,000 residents can still be deemed "rural" by the USDA. Areas normally considered part of a larger metropolis or greater city region, like a suburb, might be considered eligible.
The most efficient way to check if a home is in a qualifying location is to look it up on USDA's eligibility map.
If you're browsing in the Land Of Lincoln for a suitable location to buy, we've collected five great cities and towns with qualifying areas all around them.
Peoria, Illinois
As the largest city next to the Illinois River, Peoria has beautiful downtown views that you'll only find in a riverfront city. In fact, the RiverFront district is one of Illinois' oldest urban areas, home to some of the state's best entertainment options. There are plenty of smaller towns in USDA-eligible areas surrounding Peoria, any of which could be an easy commute.
The median housing price in Peoria, Illinois, is a modest $129,900.
---
Bloomington, Illinois
Bloomington sits in one of the nation's most productive agricultural areas yet has a diverse and well-balanced economy. Beyond major manufacturing and industries, there are also two universities, two hospitals, and several retail and entertainment opportunities. Nearby USDA-eligible areas include Hayworth to the south, only twenty minutes by car.
The median price of a home in Bloomington, Illinois, is $215,000.
---
Springfield, Illinois
As the charming capital of Illinois, Springfield is about three hours from Chicago and the former home of President Lincoln. Springfield has much to offer you, from its Route 66 legacy to its fabulous art museums, architectural features, and food scene. You can find several USDA-eligible small towns and properties in every direction from the city core.
The median home price for Springfield is $164,900.
---
Decatur, Illinois
Located in Central Illinois along the Sangamon River, Decatur is just over a hundred miles from St. Louis. Nearby Lake Decatur has fishing opportunities and bird and wildlife watching. This region is known as the "Soybean Capital of the World" and is the home of several major agricultural companies. Several options for USDA-eligible areas are only ten minutes away by car, like the small town of Macon.
Decatur's median home price is a very reasonable $139,450.
---
Champaign-Urbana, Illinois
The city of Champaign-Urbana likes to consider itself the heart of the state. Centrally located in East Central Illinois between St. Louis, Indianapolis, and Chicago, there are three intersecting interstates here, making transportation even easier for commuters from neighboring small towns that are USDA-eligible.
The median housing price for Urbana is only $175,000.
See if your area is zero-down eligible.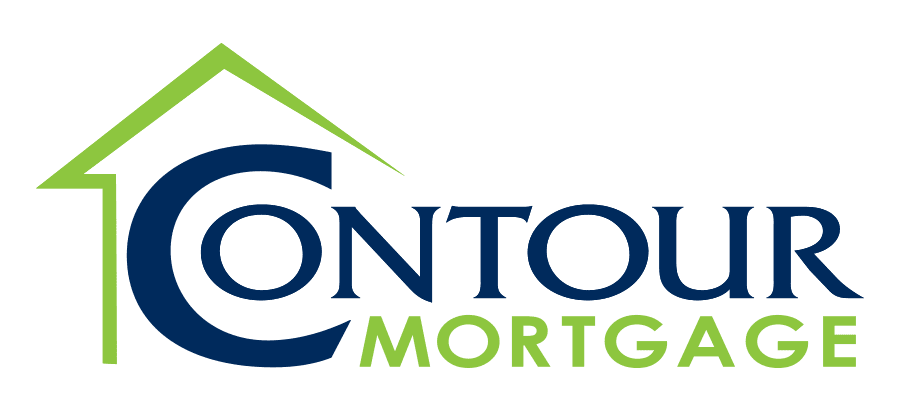 Zero-down USDA loans
Special homebuying programs
Low down payment
Less-than-perfect credit okay
USDA loan income limits for Illinois
USDA income limits are a special requirement put into every USDA loan for the country.
USDA loans are designed for low-to-moderate-income buyers. Every adult member of the applicant's household counts toward income limits.
However, if an adult is living in the household but is not on the application, their income won't count toward the amount the applicant(s) qualify for In this way, USDA considers income it two ways: eligibility income and qualifying income.
Household eligibility income is determined in part by the number of people in the home: 1-4 members and 5-8 members. These categories' standard annual income limits are $103,500 and $136,600, respectively. However, some counties will allow higher limits.
See below for ten examples of Illinois counties and their respective loan limits.
| | | |
| --- | --- | --- |
| County or Area | 1-4 member household income limit 2022-2023 | 5-8 member household income limit 2022-2023 |
| Decatur | $103,500 | $136,600 |
| Bloomington | $119,800 | $158,150 |
| Champaign-Urbana | $105,000 | $138,600 |
| Danville | $103,500 | $136,600 |
| Kankakee | $103,500 | $136,600 |
| Rockford | $103,500 | $136,600 |
| Springfield | $109,700 | $144,800 |
| Adams | $103,500 | $136,600 |
| Bureau | $103,500 | $136,600 |
| Edgar | $103,500 | $136,600 |
Note: You may still qualify if your household income is above the limit, thanks to deductions.
To check your income eligibility in more detail, try using USDA's income tool.
Also, consider using eligible deductions like
Childcare expenses (under 12),
Disabled members, elderly members, and dependents,
Medical expenses (certain types)
In the end, consult your lender to see if your income levels qualify.
Down payment vs. closing costs
For first-time homebuyers, it's good to remember that down payment and closing costs are not the same expenses.
USDA down payment requirements are zero, but closing costs will still have to be paid. The amount to plan for is approximately 2-5% of the sale price.
Alternative ways to pay closing costs
Lenders might allow your closing costs to be added to the loan amount itself. The main requirement is that the home's assessed value cannot be less than the amount you're offering.
Also, depending on your financial sources, you could pay for these costs through gift funds, seller or lender credit, or other eligible sources.
Start your USDA home loan.
Illinois assistance programs and grants
Created by the state legislature in 1967, the Illinois Housing Development Authority (IHDA) is a self-supporting agency designed to finance affordable housing in Illinois.
Its programs offer fixed-interest, safe loans at affordable rates, as well as closing cost and down payment assistance.
IHDAcess Forgivable Mortgage
With the IHDAccess Forgivable Mortgage program, applicants can receive up to 4% of their purchase price (max $6,000) for the down payment and closing costs, forgiven monthly for a decade. This loan does not need to be repaid as long as you stay in the home the designated amount of time.
It's available for first-time and repeat homebuyers across Illinois and all mortgage types, including USDA loans. Purchase price and household income limits apply, as well as a credit score minimum of 640.
IHDAccess Deferred Mortgage
The Deferred Mortgage program from IHDAccess offers a 5% interest-free loan (up to $7,500) for the down payment and closing costs. Repayments are deferred for the life of the loan but must be repaid when you sell, refinance, or pay off your mortgage.
This program can be used with USDA loans in Illinois for first-time and repeat homebuyers.
Purchase price and household income limits are also applied to this program, as well as the minimum credit score requirement of 640.
IHDAccess Repayable Mortgage
Finally, the IHDAccess Repayable Mortgage enables applicants to get 10% of the purchase price through an interest-free loan (up to a max of $10,000) that is repaid monthly over a decade. USDA loans in Illinois can be combined with this program.
As with the other programs, a minimum credit score of 640 is required, and purchase price and household income limits are applied.
Loan limits for USDA loans in Illinois
Technically, the USDA does not limit the amount you can borrow for your home. Instead, every lender that deals with USDA loans will impose their own limits based on your debt-to-income (DTI) ratios.
Let's look at a hypothetical example of this calculation to give you a clearer picture of what that means. (Note: these figures are for illustration purposes only—your own figures will vary)
| | |
| --- | --- |
| Monthly income | $8,625 |
| Principal, Interest, tax, insurance, HOA, mortgage insurance | $2,500 |
| Front-end debt-to-income | 29% |
| Student loans, auto loans, all other payments | $1,000 |
| Back-end debt-to-income | 41% |
| Example mortgage rate | 6.5%* |
| Estimated home price based on the above | $325,000 |
In this example, the applicant earns $8,625 a month—which happens to be the standard annual maximum of $103,500.
Lenders compare the debt the proposed mortgage would create against their income. This comparison is called the "front-end" ratio. They'll then add all other debts to the mortgage debt and compare that to the income. This result is called the "back-end" ratio.
Both the USDA and the lender will base their approval on these percentages.
What is a good DTI for USDA loans?
The above example (called 29/41 for short) is the standard maximum DTI allowed—yet there is a way to be approved if your DTI is greater.
The GUS program, or Guaranteed Underwriting System, is used by lenders across America to calculate DTI. If there are other positive financial factors about the applicant, like a high credit score, the GUS might still approve an application even though it exceeds the standard 29/41 maximum.
The final decision, though, rests with the lender, who might decide to perform a manual review of the application.
USDA home loan mortgage rates in Illinois
A guarantee included with USDA loans allows lenders to offer lower interest rates than most other loan products.
How does this work? The USDA guarantees they will repay up to 90% of the loan to the lender if the mortgage defaults. As a result, the risk for the lender is significantly reduced, allowing them to be more competitive than other loan products.
USDA property condition guidelines
The USDA has a special requirement, similar to the FHA, about the property's condition. Basically, the program wants to ensure that the property is in safe and livable condition before the deal can close.
Fundamental structure issues, like plumbing or wiring, might need to be repaired beforehand. Smaller issues like painting or a similar cosmetic marring are not deal-breakers.
Get early access to the best homebuying advice.
Pros and cons of an Illinois USDA loan
There are different costs and benefits to any mortgage product—USDA loans in Illinois are no exception. Let's look at the USDA pros and cons.
Pros
No downpayment required
Mortgage insurance costs are lower than for FHA loans
Closing costs may be paid with funds from unconventional sources
The USDA guarantee will often result in lower interest rates
Cons
There are geographic restrictions
The property must be single-unit and evaluated as safe and livable
Higher-income households may be excluded
An extra processing delay might happen
How does USDA compare to other loans?
Conventional loans: These traditional loans almost always require a down payment. Depending on the lender and your personal finance, down payment amounts vary from 3% to 20%.
FHA loans: Unlike USDA loans, the FHA does not have income limits or requirements about the property's location. Down payments are required—at least 3.5%—but the money can come from assistance programs or as a gift.
VA loans: Like USDA loans, no down payment is required. However, these loans are not available to civilians. Only eligible current and former members of the military services or their surviving spouses can be approved.
| | | | |
| --- | --- | --- | --- |
| Loan feature | USDA | FHA | Conventional |
| Income limits | $103.5k-$238.2K | None | None |
| Geographic restrictions? | Yes | No | No |
| Down payment | 0% | 3.5% | 3% |
| Min. credit score | 580-640 | 580 | 620 |
| Loan limits for 1-unit home | None | $472K-$1.089M | $726K-$1.089M |
| Upfront mortgage insurance | 1.0% of loan | 1.75% of loan | None |
| Monthly mortgage insurance | 0.35% of loan annually | 0.85% of loan annually | 0.40-3%+ of loan annually |
What about credit score minimums?
The general rule is that you must have a credit score no lower than 620-640. As with loan limits, credit score minimums are not set by the USDA but rather by the private lender.
Some lenders might approve with a score of 580, but they are harder to come across.
See if your credit qualifies you for zero down.
What is USDA mortgage insurance?
A mortgage insurance fee is required to be paid with any USDA loan. Each fee is used to fund the program for future borrowers.
How is this fee calculated? There are two ways.
USDA loan Guarantee fee: This version must be paid at closing and equals 1% of the loan amount. Lenders allow this fee to be rolled into the loan itself.
Annual fee: This version includes a smaller portion of the fee as part of the monthly payment. 0.35% of the balance is divided by twelve-month payments each year the fee is applied.
USDA Guaranteed Loan vs. Direct Loan
There are two USDA loan types. The Guaranteed loan is for borrowers who have moderate household incomes. The Direct loan version is better suited for low to very low-income borrowers—$31,500-$50,500 annually in most areas.
Almost all of the information in this article relates specifically to USDA Guaranteed Loans—it's the one that is available to a greater number of buyers. . The requirements for this loan are also less strict than for Direct loans.
Direct loans are issued and administered entirely by the USDA itself.
More information about these loans can be found on the USDA Direct Loan website.
Applying for a USDA loan
The process of applying for and finalizing a USDA loan is very similar to the process of a conventional or FHA loan.
But USDA loans have a specific extra step that can cause delays in processing, depending on any possible backlogs.
The USDA itself must review any USDA application that a lender has approved (which they're also responsible to submit).
To check on any possible backlogs, refer to the USDA website.
Let's see how this extra step fits into the overall processing of a USDA loan.
The process of applying for a USDA loan.
Submit your application to the lender with all relevant documents.
Get an accepted offer on the home you want.
The lender will order an appraisal of the property you want.
If property conditions are acceptable, the lender can finalize their approval.
The application is sent to the USDA for review.
If the USDA approves, the lender can draw final loan documents.
You sign documents, the loan closes, and you get the keys.
Apply here.
USDA loans Illinois FAQ
What sort of FICO score do you need for USDA loans Illinois?
Most lenders require a FICO score of no less than 620-640. Some might go lower, perhaps down to 580, but they are harder to find.
Can you purchase any home with a USDA loan?
Homes must be in an eligible rural area and in a safe and livable condition. Only single-family residences are eligible; no 2-4 unit properties.
What is the application process for USDA loans Illinois?
Applying for a USDA loan is a lot like any other process, but the application must also be reviewed by the USDA before approval can be given. The lender handles sending the file to USDA.
Am I excluded if my income exceeds the maximum allowed for USDA loans?
If your household income exceeds the county maximum, you might still qualify for a USDA loan if you have enough eligible deductions such as childcare expenses and dependents in the home.
Qualifying for USDA loans Illinois
As you can see, qualifying for USDA loans in Illinois does not have to be difficult.
If you're interested in purchasing a home in some of the beautiful rural areas of Illinois, this might be the best mortgage.
See if you qualify for a zero-down USDA loan.
Our advise is based on experience in the mortgage industry and we are dedicated to helping you achieve your goal of owning a home. We may receive compensation from partner banks when you view mortgage rates listed on our website.