Buying a home in today's real estate market can be a challenge—but a USDA loan might be the answer for you.
Almost any mortgage loan will require a down payment upfront, meaning years of saving.
If you'd rather take a shorter route to homeownership, take a look at USDA loans.
This government-backed loan program has allowed thousands of people in the Show-me state to buy a home without a down payment.
See if you qualify for a zero-down USDA loan.
What's in this article?
USDA loans defined
The USDA created this loan program thirty years ago. Its purpose was to motivate low- and moderate-income borrowers to buy primary residence homes in rural areas in America.
USDA loan administrators did this by providing a mortgage offering 100% financing—no requirement for any down payment.
Finally, because the government backs this program, the risk to lenders is lowered. This feature, in turn, encourages USDA lenders to offer more competitive interest rates to their customers.
Where are the USDA-eligible areas in Missouri?
USDA-eligible areas of Missouri don't necessarily need to be in remote locations. Many are distinctly suburban both in appearance and infrastructure.
Areas in the Show-me state that have up to 35,000 residents could still be considered rural by USDA program rules. Therefore, many suburban-type neighborhoods could be eligible for these no-down-payment loans.
If you're unsure about a home or area you're interested in, the best solution is to refer to the USDA's eligibility map. All areas that are not shaded on the map are eligible for a zero-down USDA loan.
To give you a clearer concept of the USDA-rural areas near major population centers in Missouri, check out these five examples.
Springfield, Missouri
Several areas that are considered USDA-eligible can be found near the city of Springfield, Missouri. The non-shaded eligible areas are within easy commuting distance. Places like Strafford, Rogersville and Republic are just 20 minutes outside the city center. With a population of over 169,724, it's hard to imagine how Springfield has an unemployment rate as low as 1.6%. It also features four recognized colleges and universities, including Missouri State, which educates more than 24,000 students.
The median price for a home in Springfield, MO is just $220,000, well below the national median of $454,900.
---
Kansas City, Missouri
Sitting on the border between Missouri and neighboring Kansas, the entire Kansas City metropolitan area has a population of over 2.3 million. It also happens to be close to both the geographic and population centers of America, making it a natural hub for distribution, intermodal transportation, manufacturing, and warehousing. About 40 minutes outside the city are zero-down USDA-eligible areas like Excelsior Springs, De Soto, Smithville, and more.
Kansas City, Missouri has a median home price of only $236,000.
---
St. Louis, Missouri
Sitting next to the Illinois border, St Louis, Missouri has 19 Fortune 1000 companies and ranks thirteenth in the U.S. as a headquarters site for Fortune 500 companies. There are many options to commute into this economic hub from USDA-eligible areas such as Gray Summit, West Alton, Maryville, and Lebanon, and more.
The median home price here is a very reasonable $210,000.
---
Jefferson City, Missouri
As the capital of the state, Jefferson City, Missouri, has a large investment in government jobs, providing more than 28,000 positions to local residents, including 17,000 for the Missouri state government. USDA-eligible areas are just minutes from downtown in places like Holts Summit, St. Martins, and more.
The median home sales price is just over $205,000.
---
Columbia, Missouri
The city of Columbia, Missouri, is located in Boone County and is home to the University of Missouri, Columbia College, and Stephens College. Situated in the heart of the state, it's almost equidistant to Kansas City and St. Louis, each connected by Interstate 70. It's only about a fifteen-minute drive across the city, which shows how easy commuting here can be.
Median home prices in Columbia, Missouri, are a respectable $295,000.
See if your area is eligible for a USDA loan.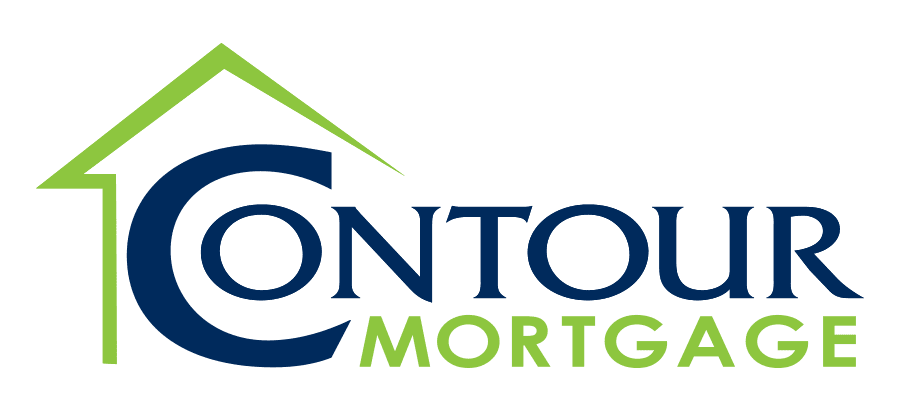 Zero-down USDA loans
Special homebuying programs
Low down payment
Less-than-perfect credit okay
Income limits for USDA loans Missouri
Unlike many other loan products, USDA income limits are imposed on these loans.
Why? As we mentioned above, these loans are designed for low-to-moderate-income households. These limits ensure the loans are available to the right borrowers—those who could benefit the most.
The limits are calculated based on the household income of every adult (18 years and older) and the number of members. They have two categories of household members: those with 1-4 members and those with 5-8 members.
For Missouri, the income limits are mostly the same for every county except for the bigger city centers like Kansas City and St. Louis.
| | | |
| --- | --- | --- |
| County or Area | 1-4 member household income limit 2022-2023 | 5-8 member household income limit 2022-2023 |
| Adair | $103,500 | $136,600 |
| Cedar | $103,500 | $136,600 |
| Kansas City | $111,350 | $147,000 |
| Ozark | $103,500 | $136,600 |
| St. Louis | $109,100 | $144,000 |
| Monroe | $103,500 | $136,600 |
| Saline | $103,500 | $136,600 |
| Stone | $103,500 | $136,600 |
| Wright | $103,500 | $136,600 |
| Lewis | $103,500 | $136,600 |
Keep in mind that only the incomes of those on the application count toward the amount that can be borrowed, while all adult household members count toward the income eligibility cap.
Certain deductions might also be applied to your income if you are just over the limits. For childcare and medical expenses, members of your household who need assistance, like dependents or disabled members, could qualify for deductions.
Even if your income is technically over the limit, so long as it doesn't exceed 115% for your area, you might still qualify.
You can check your income eligibility with USDA's income tool or contact a lender who offers USDA loans in Missouri to see if you qualify.
See if your income level makes you USDA-eligible.
What about closing costs for USDA loans?
While there is no requirement for a down payment with USDA loans in Missouri, you need to have funds available for closing costs—about 2-5% of the home price.
However, if your purchase price is lower than the home's appraised value, it's possible to roll the closing costs into the loan itself. You can pay for closing costs via a credit from the lender or seller, through gift funds, down payment assistance programs, or through other eligible sources.
Check out our guide to learn more about USDA loan down payment and closing costs.
Missouri homebuyer assistance programs
Like many states, the Missouri state government offers assistance programs to folks who need home-buying assistance. Here are some programs for borrowers that might be eligible for approval.
MHDC's First Place Loan Program
The Missouri Housing Development Commission's First Place Loan was created for first-time homebuyers who haven't owned any home in the past three years, as well as veterans.
The program comes with a fixed rate which is often below market and can be applied to conventional mortgages, VA, FHA, and USDA loans.
Next Step Program
This program was created for both repeat and first-time homebuyers. The Next Step Program offers affordable mortgages with or without a cash-assistance loan for closing costs and down payments. USDA loans are also available through this program.
For further information about these or other programs for homebuyers in Missouri, contact the MHDC directly.
Loan limits for Missouri USDA Loans
According to the rules of the Guaranteed USDA loan program, there are no direct limits on the amount you may borrow. Instead, a USDA lender imposes a loan limit based on your personal finances and income.
Let's break down how that works with this example:
| | |
| --- | --- |
| Monthly income | $8,625 |
| Principal, Interest, tax, insurance, HOA, mortgage insurance | $2,500 |
| Front-end debt-to-income | 29% |
| Student loans, auto loans, all other payments | $1,000 |
| Back-end debt-to-income | 41% |
| Example mortgage rate | 6.5%* |
| Estimated home price based on the above | $325,000 |
In the above example, this person has the standard income limit of $103,500 annually or $8,625 monthly. The figures above are just examples; your costs will vary.
The lender will add up all their major costs for the mortgage (like taxes, HOA, insurance, etc.) to get a total. Comparing these two is called the "front-end" debt-to-income ratio. In this case, it comes out to 29%.
The lender will add up all the other debts the applicant has that aren't directly related to the mortgage. Comparing this to their income is called the "back-end" DTI—in this case, it comes out to 41%.
They'll then use the proposed interest rate for the loan to see what the applicant can afford to pay per month.
USDA standard debt-to-income ratio
We've used the above example specifically because 29/41 is the standard DTI maximum for most USDA lenders. If your own DTI is greater than the standard maximum, it may not be approved.
An exception to the DTI maximum
Most lenders will verify USDA loan requirements using an underwriting tool called GUS (Guaranteed Underwriting System) to calculate DTI.
Applicants who exceed the maximum DTI might still be approved for a USDA loan by the GUS system—if their personal finances contain compensating factors like a high credit score.
USDA loan interest rates in Missouri
From the lender's perspective, one major factor that makes them so attractive is the government's backing. Should a borrower default, the USDA will reimburse the lender for up to 90% of the loan amount.
This guarantee greatly reduces the risk to lenders, allowing them to offer much more competitive USDA interest rates and fees to their potential clients.
Property conditions for USDA loans
Every USDA loan requires that the property be safe and liveable.
Property standards are similar to those required for an FHA loan approval.
Properties don't need to be immaculate or pristine. Cosmetic problems such as a bad paint job or a disheveled lawn are not likely to be a problem.
Larger structural issues like bad electrical or foundation cracks need repairing before the sale can close.
Pros and cons of USDA loans
Is a USDA loan the right mortgage product for you? Let's take a quick look at the pros and cons of USDA loans compared to most other mortgages.
Pros
No down payment required
Lower interest rates
Options to pay for closing costs
Mortgage insurance costs—typically lower than FHA loans
Cons
Only homes considered 'rural' by the USDA allowed
Income can't be too high
The extra step in processing USDA loans can cause delays
Specific property conditions (which conventional loans don't have)
Check your USDA eligibility.
Comparing USDA loans to other loan products
FHA loans: With FHA loans, there are no income limits, and they don't have conditions about geographical areas. FHA loans, however, need a minimum of 3.5% down, but the funds can come from a state down payment assistance program or as a gift.
VA loans: VA loans do not have a down payment requirement. But, they are only available to eligible military service members and some surviving spouses.
Conventional loans: Require a down payment. While some lenders will approve a loan with as little as 3% down (who have high credit scores), others require at least 20%.
| | | | |
| --- | --- | --- | --- |
| Loan feature | USDA | FHA | Conventional |
| Income limits | $103.5k-$238.2K | None | None |
| Geographic restrictions? | Yes | No | No |
| Down payment | 0% | 3.5% | 3% |
| Min. credit score | 580-640 | 580 | 620 |
| Loan limits for 1-unit home | None | $472K-$1.089M | $726K-$1.089M |
| Upfront mortgage insurance | 1.0% of loan | 1.75% of loan | None |
| Monthly mortgage insurance | 0.35% of loan annually | 0.85% of loan annually | 0.40-3%+ of loan annually |
Credit score minimums for USDA loans
Lenders set their own minimum standards for credit scores. If the lender you are dealing with does not allow mortgages for someone with your credit score, try shopping around.
Most USDA lenders will typically look for applicants who have credit scores of a least 620-640.
Subscribe to learn even more about USDA loans.
Mortgage insurance fee for USDA loans Missouri
A unique fee is added to every USDA loan—one designed to help sustain the program for future borrowers.
There are two ways this special fee can be calculated. If your USDA loan has the Guarantee fee version, 1% of the loan must be paid upfront upon closing. Lenders, however, allow you to include this fee within the loan itself.
The other version, the Annual fee, is calculated at 0.35% of your outstanding balance each year, or about $29 per month per $100,000 borrowed. The fee is added to your mortgage payment each month.
What are USDA Guaranteed Loans and Direct Loans?
There are two different types of USDA loans—Guaranteed and Direct. Almost all the information we've provided here relates exclusively to Guaranteed loans.
This is because Guaranteed loans—the majority of USDA loans— are issued by private lenders and are more suited for moderate-income earners.
On the other hand, direct loans are issued and managed only by the government. These loans are more suited to households that have low to very low incomes—$31,550 to $50,500/year in most areas.
Direct Loans generally have stricter requirements than Guaranteed Loans. Check out the USDA Direct Loan website to explore the differences more thoroughly.
The process of applying for a USDA loan
Applying for a USDA loan in Missouri is essentially the same as applying for a conventional or FHA loan.
All applications must be forwarded directly to the USDA for review. This step usually delays the processing time—depending on backlogs—from a few days to a few weeks. To check for backlogs, look to the USDA website.
Luckily, you don't have to submit the application yourself; it's the lender's responsibility.
Here's a breakdown of applying for USDA loans
Apply for a loan with an approved lender.
Submit all relevant documents.
Make an offer on the home once you find the right place.
The lender will order a property appraisal.
The lender submits your application to the USDA for review.
If approved, the lender finalizes the paperwork for you to sign.
You sign the offer, and you have your new home!
USDA loans Missouri FAQ
Why do many people choose USDA loans in Missouri?
The lack of a down payment requirement makes USDA loans in Missouri an attractive choice for homebuyers. An FHA loan requires a down payment of $3,500 per $100,000 in loan amount and comes with higher mortgage insurance. USDA loans are a lower cost FHA alternative.
Who is best suited to use USDA loans in Missouri?
USDA loans in Missouri are ideal for moderate-income households that don't have a lot saved for a down payment. Income limits apply, ensuring that this program is reserved for buyers that need it most.
If you exceed income limits for your area, can you still qualify?
Borrowers above the income limit may still qualify with eligible deductions like dependent care, medical expenses, and others.
Start your Missouri USDA loan
The best way to discover if you meet USDA loan requirements for Missouri is to take a few minutes to check your eligibility status.
Discover how thousands of moderate-income Americans achieved their dream of homeownership by using these great USDA loans in Missouri.
See if you qualify for a zero-down USDA loan.
Our advise is based on experience in the mortgage industry and we are dedicated to helping you achieve your goal of owning a home. We may receive compensation from partner banks when you view mortgage rates listed on our website.