It's possible to buy a home in the First State with no money down—through the USDA loans Delaware program.
Many people are surprisingly still unaware of this government-backed mortgage program. USDA loans in Delaware allow low-to-moderate-income Americans to buy homes without saving for a down payment first.
It's also possible to roll closing costs and one of the fees into the mortgage itself. These features mean USDA loans in Delaware could get you 100% financing to buy your home.
What are the USDA loan requirements? Are there any restrictions regarding location or income? What sort of interest rate can I expect with USDA loans?
Start your Delaware USDA loan.
What's in this article?
What is a USDA loan?
USDA loans in Delaware were created over thirty years ago as a government program to help encourage homeownership in rural areas of America.
Other names for USDA loans
You might be more familiar with these loans under different names, like the Section 502 Guaranteed Loan Program, an R.D. Loan, or a Rural Development loan, or Rural Housing Service (RHS) loan.
Do you have to buy a farmhouse?
No; in fact, farmland or income-producing agricultural land is not allowed. The Department of Agriculture is in charge of this program, but borrowers can choose from typical homes in suburban areas. In fact, towns that have up to 35,000 residents might still be considered USDA-eligible. Towns and cities normally considered part of a metropolitan city might also be eligible.
Exclusive benefits of USDA loans
The fact that the government gives special backing with UDSA loans allows lenders to pass on extra savings to their customers—such as lower interest rates and/or full financing of the home.
What are USDA-eligible areas in Delaware?
What makes an area "rural?" This program was specifically created to help maintain and develop locations outside of urban centers of America. But how can you determine if a house you're interested in is eligible? Check USDA's eligibility map.
The following are five areas that are good examples in Delaware where USDA loans can be used.
Note: Non-shaded areas are eligible.
Dover, Delaware
Dover, Delaware, is more than a home for music festivals and racing cars—there is also an abundance of culture and history. It is the state capital and the second-largest city. Less than an hour from Wilmington and only a half-hour south of Middleton, there are many nearby USDA-eligible places to choose from here.
The median price for a home here is $270,000.
---
Harrington, Delaware
The entire town of Harrington and the immediate surrounding area are all considered eligible for USDA loans. The town has a small population of only 3,646, but a 20-mile drive in any direction gives you an area population of over 72,000. There are a total of 170 businesses in the town, with leading industries including transportation, education, retail, warehousing, and public administration.
The median home price in Harrington, Delaware, is $249,000.
---
Wilmington, Delaware
Wilmington is just a half-hour south of Philadelphia and midway between Washington, D.C., and New York. Being at the center of it all, the city boasts about its connections throughout the region and to Philadelphia International Airport. USDA-eligible areas can be found within Delaware itself or in all neighboring states.
Median home prices in Wilmington are $280,000.
---
Newark, Delaware
The city of Newark, Delaware, is located in New Castle County and is right next to our previous example city of Wilmington. Like Wilmington, Newark is centrally located, with connections to four states and several major cities that feature some of the country's best amenities.
The median price for a Newark, Delaware, home is $371,000.
---
Smyrna, Delaware
Smyrna, Delaware, is the ninth largest city in the state by population, at just over 13,000 residents. Only 17 minutes south of Middletown and a 20-minute drive north of Dover, Smyrna is ideally situated between two larger economies and greater centers for amenities. All areas in and immediately surrounding Smyrna are USDA-eligible.
The median price for a home in Smyrna is nearly $390,000.
See if your area is eligible.
USDA income limits for Delaware
One of the most significant rules for USDA loans are that the income of the applicant's household must fall below a certain limit.
Because USDA loans were created for low-to-moderate-income homebuyers, income limits were created so those outside the intended income bracket couldn't use the program. This is also why the USDA considers the income of the entire household, not just the applicant.
USDA income limits are split between households with 1-4 members and 5-8 members, and the standard limits are $103,500 and $136,600, respectively.
However, certain counties and areas might have higher limits.
Below are only three counties posted on the USDA Rural development list for Delaware. We've included the corresponding income limit for a USDA Guaranteed Loan for each of them.
| | | |
| --- | --- | --- |
| County or Area | 1-4 member household income limit 2022-2023 | 5-8 member household income limit 2022-2023 |
| Dover | $103,500 | $136,600 |
| Philadelphia-Camden-Wilmington | $121,200 | $160,000 |
| Sussex | $103,500 | $136,600 |
The USDA will only count the income of anyone on the application towards the limit of the loan itself. Using USDA's income tool is a great way to check your income eligibility.
If your income is above the limit, keep in mind that you can also employ various deductions to lower your income.
Income deductions might include
Childcare expenses for children under 12
Dependents who live with you in the home
Medical expenses (above a certain percentage of income)
Elderly household members
Care expenses for household members who have disabilities
Those with incomes higher than stated limits should check for potential deductions with a USDA lender.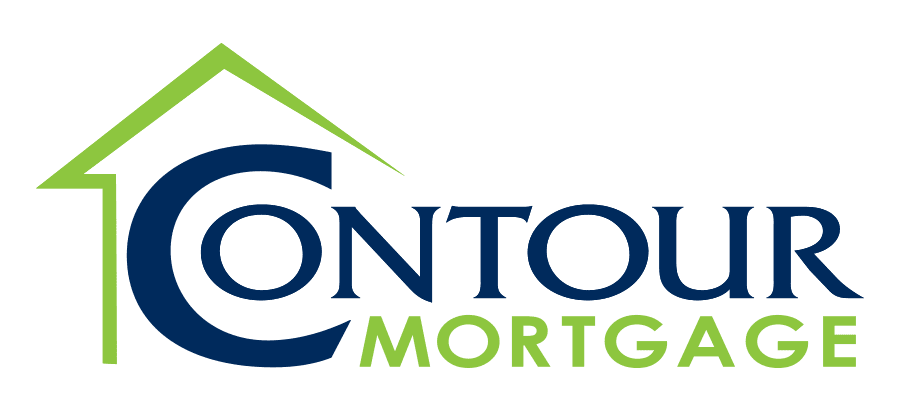 Zero-down USDA loans
Special homebuying programs
Low down payment
Less-than-perfect credit okay
Down payment and closing costs for USDA loans in Delaware
USDA loan down payment and closing costs are handled differently.
USDA loans in Delaware do not have any requirements for a down payment, but closing costs of about 2-5% of the purchase price still need to be paid.
However, these closing costs could be covered as part of the loan itself, so long as the property's assessed value does not fall below the price you are offering.
You might also pay for closing costs through means that are not normally available to conventional borrowers, such as:
Seller credit
Lender credit
Gift funds
Other eligible sources
Learn more about USDA loans.
Delaware homeownership and closing cost assistance programs
There are a few programs available from the Delaware State Housing Authority (DSHA) that can help homebuyers cover the costs of closing costs and other expenses.
Homeownership loans from DSHA
The DSHA offers a 30-year, fixed-rate mortgage for qualified buyers with an interest rate at or below the standard market rate. This program works through many standard mortgage programs in Delaware, including USDA loans.
It also doesn't matter if you're a first-time buyer or have owned a home. Eligibility requirements include—
Limits on household income, depending on location and the number of people in the household.
Applicants need a credit score of 620 or more.
A maximum of $417,000 can be borrowed, but no purchase limit.
The DSHA also offers closing cost and down payment assistance programs, plus a First-Time Homebuyer Tax Credit.
DSHA Preferred Plus assistance
Any applicant who uses the DSHA Homeownership Loan may apply for Preferred Plus assistance, which provides a flexible, no-interest second mortgage of 2-5% of the overall loan amount.
That amount can be used toward your closing costs or the down payment. The loan must be repaid if you change your primary residence, sell your home, transfer, or refinance.
Are there limits to the amount you can borrow?
Yes, there are limits. However, the USDA doesn't limit the amount you can borrow—the lender does. Each lender has its own criteria for how much they will lend you to buy your home based on your income and debts.
How do USDA lenders calculate your maximum loan amount?
We've created an example to show you how it works. If your income were exactly at the standard USDA income limit, you would make $103,500 annually or $8,625 monthly.
Next, the lender will look at what your proposed mortgage would cost per month and compare it to your income. This debt-to-income ratio is called your "front-end DTI."
(Note: these figures are for example purposes only, your actual figures will vary.)
| | |
| --- | --- |
| Monthly income | $8,625 |
| Principal, Interest, tax, insurance, HOA, mortgage insurance | $2,500 |
| Front-end debt-to-income | 29% |
| Student loans, auto loans, all other payments | $1,000 |
| Back-end debt-to-income | 41% |
| Example mortgage rate | 6.5%* |
| Estimated home price based on the above | $325,000 |
The lender will then add all your other debts (not related to your mortgage) and compare that to your income—this is your "back-end DTI."
What makes a good DTI?
We have used the figures in the above example because it illustrates the standard maximum DTI for most lenders. This ratio is typically referred to as "29/41."
Lenders use an underwriting program provided by the USDA called GUS (Guaranteed Underwriting System) to calculate your DTI.
The system might approve your application even if you're above the standard 29/41 maximum. However, other positive financial factors, like a high credit score, would normally have to be present.
If the GUS system approves an application with a higher DTI, the lender might want to review the application for their own underwriting criteria manually.
USDA home loan mortgage rates in Delaware
USDA loans in Delaware will often have lower mortgage rates than other home loan products. This lower rate is typically a side-effect of the special guarantee that comes with every USDA home loan.
Get your personalized Delaware USDA rate.
The USDA guarantee
For every home loan it approves, the USDA promises to pay back the lender up to 90% of the loan if the borrower defaults, which greatly reduces the risk to the lender.
As a result of this reduced risk, lenders will often have the option of offering more competitive USDA loan interest rates to their customers.
USDA property condition guidelines
Like the property standards set by the FHA for their home loans, the USDA home loan program has particular requirements for the condition of any home they deal with.
The property must generally be free of major faults or structural problems. "Major" is the key word here—small issues like an overgrown yard or a fence that needs fixing won't stop the loan.
For big problems, like foundation cracks or faulty utilities, repairs might need to be done before the deal can close.
Pros and cons of USDA loans
Not every loan is the best fit for every customer. While there are several obvious benefits to a USDA loan, it's a good plan to check out the pros and cons of USDA loans.
Pros
The biggest benefit: no down payment
Closing costs can often be rolled into the loan itself
Insurance costs are typically lower
The USDA guarantee often enables lower interest rates
Cons
The property must be located in an area that's eligible
Single-unit properties only
Property condition requirements (similar to FHA's requirements)
Income limits
Extra processing times
How do USDA loans compare to other loans?
V.A. loans: similar to USDA loans—no down payment and lower interest rates on average. However, these loans are only available to members of the military and their spouses who are deemed eligible by the V.A.
FHA loans: another government home loan program, except they don't have geographic, income, or 2-4 unit property restrictions. Down payments, on the other hand, are required, at little as 3.5%, but they can be higher.
Conventional loans: almost always require a down payment. The lowest you might find is 3% down, depending on credit scores and other factors, but they will usually require much more.
| | | | |
| --- | --- | --- | --- |
| Loan feature | USDA | FHA | Conventional |
| Income limits | $103.5k-$238.2K | None | None |
| Geographic restrictions? | Yes | No | No |
| Down payment | 0% | 3.5% | 3% |
| Min. credit score | 580-640 | 580 | 620 |
| Loan limits for 1-unit home | None | $472K-$1.089M | $726K-$1.089M |
| Upfront mortgage insurance | 1.0% of loan | 1.75% of loan | None |
| Monthly mortgage insurance | 0.35% of loan annually | 0.85% of loan annually | 0.40-3%+ of loan annually |
What is the credit score minimum for USDA loans in Delaware?
There is no standard credit score minimum for these loans, which is good news for those with less-than-perfect credit. Because Guaranteed USDA loans are sold by private lenders, credit score minimums are set by the lender themselves.
Lenders will generally not go lower than 620 or 640. Some might be open to an applicant with a score as low as 580, so if you're denied at one lender, apply with another.
Apply even if you have low credit.
Is there mortgage insurance for USDA loans?
There is a mortgage insurance fee included with every USDA loan. The fee is designed to assist in funding the program for future home buyers. Fees are calculated in one of two ways.
The USDA loan Guarantee fee version will equal 1% of the loan and must be paid at closing. However, a lender will frequently allow this fee to be included in the loan itself.
The Annual fee version will equal 0.35% of the balance and is calculated annually. The result is split twelve ways and is included with your monthly payment.
USDA Guaranteed Loan vs. USDA Direct Loan
Up to this point, this article has dealt with only one type of USDA loan—the USDA Guaranteed loan. This is because the other loan type, the USDA Direct loan, is administered solely by the U.S. government and cannot be sold by private lenders.
USDA Guaranteed Loans can be sold by private lenders and are better suited for moderate-income borrowers.
USDA Direct Loans were specifically designed for low or very low-income borrowers (about $31,500 to $50,500 of annual income for most areas), and the requirements are stricter.
More information about Direct loans can be researched on the USDA Direct Loan website.
The process of applying for USDA loans in Delaware
Compared to traditional home loans or FHA loans, USDA loans have a slightly different process, including an extra evaluation step.
The USDA must evaluate the application itself, which requires extra processing time. However, you don't have to submit the application to the USDA yourself; the lender is responsible for that step.
The process of applying for USDA loans in Delaware is as follows:
Apply to a USDA lender with all your documentation.
Get an accepted offer on the home you want.
An appraisal is ordered on the property.
After the lender completes its own evaluation, the application is sent to the USDA.
If the USDA approves, the lender will finalize the loan.
You sign the documents, and you own your home.
Delaware USDA loan FAQ
What are the other names for USDA loans?
USDA loans are also called Rural Development Loans, R.D. loans, or Section 502 Guaranteed Loan Program
Why is there a household income limit for USDA loans in Delaware?
This program was designed for low-to-moderate-income Americans. The household income limit was chosen to ensure the program was applied correctly.
What is the credit score minimum for USDA loans in Delaware?
Credit score requirements will vary with the USDA lender. Most won't accept a score lower than 620 or 640, although it's worth applying with a lower score since lenders set their own minimum.
Do you qualify for a Delaware USDA loan?
Becoming a homeowner with USDA loans in Delaware could be your best financial decision. The no-down-payment requirement and frequent lower interest rates make this one of the best ways to purchase a home in rural America.
See if you qualify for a zero-down USDA loan.