USDA loans Virginia could be your ticket to homeownership if you are open to buying a home outside a major city and have a low-to-moderate income.
Created and backed by the U.S. government, USDA loans in Virginia are one of the more popular options for buying a home today. Why? How about no down payment? Or lower interest rates than most traditional loans?
These home loans might even enable borrowers to find a home with 100% financing—no money down and no closing costs to be paid upfront.
See if you qualify for a zero-down USDA loan.
What's in this article?
What are USDA loans?
The USDA Single-Family Housing Guaranteed Loan Program was created in 1991 to provide better access to home loan financing in rural and suburban areas.
The program helps thousands of people per year become homeowners with zero down payment.
Each USDA loan provides a guarantee that largely protects the lender in default cases. This guarantee greatly reduces the risk factors for the lender, allowing them more flexibility to approve a large spectrum of applicants.
The program might be familiar to some people under different names—
An "R.D. loan"
A Rural development loan
Section 502 Guaranteed Loan Program
Which name your lender uses is up to them, but it's useful to realize that all of these titles refer to the same program.
But what are the best uses for these mortgages? What are the USDA loan requirements? And what is considered to be a rural property?
USDA-eligible areas in Virginia
Although the Department of Agriculture runs the program, these loans are not for farm homes or farmlands with small populations, but for single-family residences.
In fact, the criteria for what the USDA considers as "rural" can even mean cities of up to 35,000 residents. Many locations could easily be suburban or part of a larger metropolitan area.
Check out USDA's eligibility map to learn the major city centers in Virginia have eligible rural areas nearby. This indicates which locations across the country can qualify.
Here are five examples of major centers with USDA-eligible areas within commuting distance to give you a better idea of what sort of Virginian locations we mean.
(Shaded areas are eligible.)
Lynchburg, Virginia
Lynchburg is ideally situated in the middle of Central Virginia, one of the main factors that make this city the region's economic hub. Nearby are the foothills of the Blue Ridge Mountains and the James River—both giving this location some beautiful landscapes to enjoy year-round. Part of the statistical metropolitan area, Timberlake, has a population of over 13,000 and is USDA-eligible. Other towns and suburbs around the area include Forest and Rustburg, all of which allow USDA loans.
Median home prices in Lynchburg are $212,500.
---
Roanoke, Virginia
Located midway between NYC and Atlanta, Roanoke is the center of one of the state's largest metropolitan regions. The city is a hub of finance, transportation, and industry for southwest Virginia. There is so much scenic beauty of the Roanoke Valley to take in, nestled between the Virginia Alleghany Highlands and the Blue Ridge. Not only are two-thirds of the nation's population within 500 miles of Roanoke, but several nearby towns and communities are USDA-eligible.
Median housing prices in Roanoke are $189,500.
---
Danville, Virginia
Sitting snugly on the southern border of the state next to North Carolina, Danville has a thriving downtown, rolling countryside, trendy shopping, a variety of restaurants and shopping, and a small-town feel with big-city opportunities. Agri-tourism is prominent in the county, along with diverse education options, including Averett University, the Institute for Advance Learning and Research, and Danville Community College.
The median home price in Danville, VA, is about $75,000.
---
Richmond, Virginia
As the capital of the state, Richmond has a rich history and economic engine driven mainly by finance, law, and government industries. The River City is also the location of the Great Turing Basin for boating and has the world's only triple rail crossing. Two major interstates intersect here. Several small USDA-eligible towns are within easy commuting locations like Powhatan, which is only a 37-minute drive to the center of Richmond.
The median price for homes in Richmond is $325,000.
---
Charlottesville, Virginia
With a population of a little over 45,000, Charlottesville (or C'Ville, colloquially) has the headquarters of the National Radio Astronomy Observatory, the CFA Institute, and the Leander McCormick Observatory.
There are also two area hospitals, including the University of Virginia Hospital. Nearby USDA-eligible towns include Hollymead, with a population of only 8,500 and a 14-minute drive from the center of Charlottesville. Areas just south of highway 84 are also eligible.
The median housing price in Charlottesville is $393,000.
See if your area is eligible for zero down.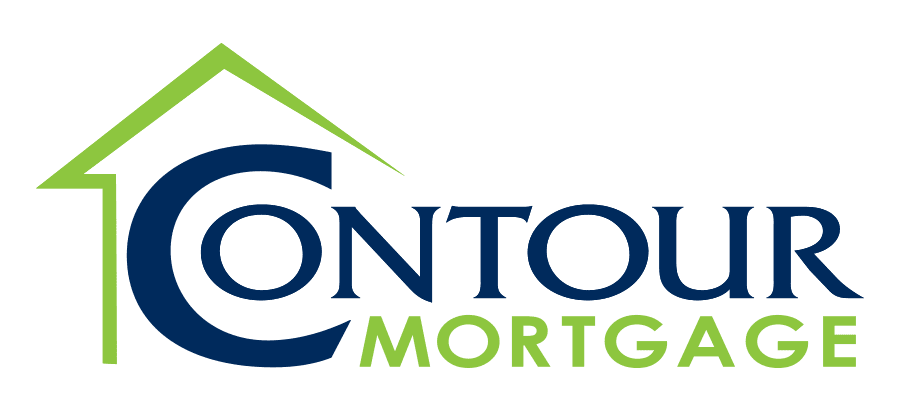 Zero-down USDA loans
Special homebuying programs
Low down payment
Less-than-perfect credit okay
USDA loan income limits for Virginia
Each USDA home loan has a special limitation set into the program—the USDA income limits.
Because these loans were specifically for low-to-moderate-income homebuyers, the USDA sets income limits.
These limits are based on the income of every adult in the household, plus the state where they're purchasing.
Pro Tip: If another adult resides in your household but is not on the loan application, their income will still count towards the income limit. But only an applicant's income can count toward loan amount eligibility.
Standard loan limits are divided by members of the household. Households with 1-4 members have a limit of $103,500 annually. 5-8 member households have a limit of $136,600. Some areas may have higher limits.
To see what some counties in Virginia have for their income limits, check out the list we've collected below.
| | | |
| --- | --- | --- |
| County or Area | 1-4 member household income limit 2022-2023 | 5-8 member household income limit 2022-2023 |
| King George | $128,800 | $170,000 |
| Floyd | $103,500 | $136,600 |
| Northumberland | $103,500 | $136,600 |
| Prince Edward | $103,500 | $136,600 |
| Lee | $103,500 | $136,600 |
| Charlottesville | $120,550 | $159,150 |
| Bath | $103,500 | $136,600 |
| Cumberland | $103,500 | $136,600 |
| Halifax | $103,500 | $136,600 |
| Buckingham | $103,500 | $136,600 |
Note: Even if your household income is above the limit for your county, you still may be eligible if you qualify for certain deductions.
To check your income eligibility in more detail, look at USDA's income tool and remember that certain expenses can potentially bring you within income limits like::
Childcare expenses (children 12 and under)
Dependents, elderly members, and those with disabilities living in the home
Certain amounts of medical expenses
Check with your lender to see for certain if your income levels qualify.
Check your income eligibility.
Are closing costs also not required?
According to USDA down payment requirements, down payment and closing costs are handled in two different ways. Down payments aren't required, but closing costs will still need to be paid by the borrower, about 2-5% of the purchase price.
But there are also different ways to pay for these costs.
Other ways to pay for closing costs
Closing costs could be paid as part of the loan itself—meaning 100% of the mortgage is financed. However, the price you're offering for the property cannot be more than its assessed value.
Closing costs might also be paid through
Seller credit
Gift funds
Lender credit
Other eligible sources
Closing costs assistance programs in Virginia
Virginia Housing, also known as The Virginia Housing Development Authority (VHDA), offers first-time buyers assistance programs, including loans, education, grants, and similar benefits.
Even if you have owned a home in the past, you could still be deemed a first-time buyer if you haven't owned one in the past three years.
Closing Cost Assistance Grant
This grant reduces out-of-pocket expenses for borrowers applying for a Rural Housing Service (RHS, another name for USDA loans) or a Veterans Affairs (V.A.) loan. This grant makes both these financing programs even more affordable.
Benefits of this program, include:
Up to 2% of the purchase price in grant monies
Does not need to be repaid
Can be applied to either the USDA loan guarantee fee or closing costs
You may also qualify for a Mortgage Credit Certificate (MCC)
For more information, you can contact Virginia Housing directly.
Learn even more about homebuying.
Loan limits for Virginian USDA loans
According to the USDA, there are no direct limits on the amount you can borrow. However, private lenders who deal with the USDA to provide these loans set their own borrowing limits.
How do the lenders calculate what your limit might be? They use two percentages based on your finances' debt-to-income (DTI) ratio.
Let's look at an example of this calculation. (Note: the data used below will vary from your own financial figures.)
| | |
| --- | --- |
| Monthly income | $8,625 |
| Principal, Interest, tax, insurance, HOA, mortgage insurance | $2,500 |
| Front-end debt-to-income | 29% |
| Student loans, auto loans, all other payments | $1,000 |
| Back-end debt-to-income | 41% |
| Example mortgage rate | 6.5%* |
| Estimated home price based on the above | $325,000 |
In the above example, this person makes $103,500 a year or $8,625 monthly. The first calculation takes all the debt costs associated with their proposed mortgage and compares it to their income—the "front-end" DTI.
The other calculation adds all other debts and repeats the comparison—the "back-end" DTI. So what makes an acceptable DTI?
See if you qualify for a zero-down USDA loan.
USDA loans Virginia DTI
We've used these figures in the above example because they equal the standard maximum DTI: 29/41.
Exceeding this maximum does not mean you're automatically disqualified. Lenders will check your application through an automated system for underwriting called GUS (Guaranteed Underwriting System), which might approve the application even with a DTI over 29/41.
However, other positive financial factors, like an excellent credit score, must come into play. Ultimately, the lender might want to manually review the application, even if the GUS approves.
Mortgage rates for USDA loans Virginia
The guarantee included with every USDA loan can add positive benefits for a borrower.
This guarantee stipulates that—should the borrower default on the loan—the USDA will pay back up to 90% of the loan amount to the lender.
This guarantee means the risk for the lender is lower than for other types of loans. The lender, therefore, can afford to be more competitive with the USDA interest rates they offer.
Guidelines for property conditions
Similar to the standards set by the FHA, USDA loans have a special requirement for the condition of the property you want to buy.
Essentially, the government program insists that the home be free of any major faults such as bad wiring or broken plumbing—it must be in safe and livable condition.
Repairs might have to be made before the deal can close. Smaller cosmetic issues like bad paint jobs (where no lead paint is involved) are not considered make-or-break conditions.
Pros and cons of a Virginia USDA loan
While there are many benefits to USDA loans in Virginia, there will always be certain drawbacks to any mortgage type, depending on your financial picture and housing needs. Let's look at some of the biggest USDA pros and cons.
Pros
Down payments are not required
Closing costs can be paid from non-traditional sources
Insurance costs are generally more competitive than FHA loans
Interest rates tend to be lower because of the USDA guarantee
Cons
Geographic Restrictions
The property cannot be multi-unit
Property condition requirements similar to FHA loans
If your income exceeds certain levels, you can be excluded
An extra, required processing step can delay decisions
See if USDA is the right home loan for you.
USDA loan vs. other loan types
VA loans: Same as USDA loans, you don't need a down payment for a V.A. loan. However, these loans are only available to eligible members of the military services or their spouses.
Conventional loans: A down payment of at least 3% is required, depending on your credit and financial situation. Down payments of 20% are fairly common.
FHA loans: The FHA does not have requirements about the property's condition or set income limits. Down payments, however, are required. The smallest downpayment could be as little as 3.5%—but the funds are allowed to come from assistance programs or received as a gift.
| | | | |
| --- | --- | --- | --- |
| Loan feature | USDA | FHA | Conventional |
| Income limits | $103.5k-$238.2K | None | None |
| Geographic restrictions? | Yes | No | No |
| Down payment | 0% | 3.5% | 3% |
| Min. credit score | 580-640 | 580 | 620 |
| Loan limits for 1-unit home | None | $420,680-$970,800 | $647,200-$970,800 |
| Upfront mortgage insurance | 1.0% of loan | 1.75% of loan | None |
| Monthly mortgage insurance | 0.35% of loan annually | Typically 0.85% of loan annually | 0.40-3%+ of loan annually; varies by down payment, credit, etc. |
Credit score minimums for USDA loans Virginia
How low can your credit score be and still approved for a USDA loan? There is no standard answer—credit score minimums are set by the private lender, not the USDA.
A typical lender won't go lower than 620 or 640. Some might approve an application if the borrower scores as poor as 580, but they are much less common.
What is a USDA mortgage insurance fee?
Any USDA loan that has been approved will include a mortgage insurance fee. This fee is designed to help fund the program for future applicants. The fee can be calculated in two different ways:
Must be paid at closing
Equals 1% of the loan amount
Lenders usually allow it to be included as part of the loan
Annual fee:
Calculated annually at 0.35% of the outstanding balance
The annual fee is split twelve ways and added to the monthly payment
How are the USDA Guaranteed Loan and Direct Loan different?
There are two USDA loan types. The Guaranteed loan is for borrowers who have moderate household incomes. The Direct loan version is better suited for low to very low-income borrowers—about $31,500-$50,500 annually for most areas.
Almost all of the information in this article relates specifically to USDA Guaranteed Loans—because it's the only one sold by private lenders. The requirements for this loan are also less strict than for Direct loans.
Direct loans are issued and administered entirely by the USDA itself. More information about these loans can be found on the USDA Direct Loan website.
USDA lenders, the process, and how to apply
USDA loans come with a slightly different process than FHA and conventional loans. The USDA itself has to approve the loan after the lender approves it. This extra step requires extra time.
However, you apply with a regular bank or mortgage company. You don't apply with the government directly for the Guaranteed program.
Apply with the lender.
Submit all your documentation.
Get an accepted offer on a property.
The lender orders an appraisal and finalizes the approval on their end.
The lender then sends the file to USDA for approval.
Upon USDA approval, the lender draws the final loan documents.
You sign documents.
The loan closes, and you get the keys.
Apply for a zero-down USDA loan.
Virginia USDA loan FAQ
What are the requirements for USDA loans Virginia?
Homes must be located in eligible areas, usually outside of major cities. Income limits for the household are imposed, and standards on the property's condition. But overall, requirements for USDA loans are very similar to most other types of home loans.
Is there a minimum FICO score for USDA loans in Virginia?
FICO score minimums are set by the private lenders themselves, around 620-640. A lender who would accept less than this score is possible but harder to find.
Where can you buy a home with USDA loans in Virginia?
For most cities like Roanoke, Richmond, and Lynchburg, you cannot use USDA loans if your home is in the city itself. However, just outside most urban areas are eligible locations that can be easily commutable to major job centers.
Are USDA loans also known by other names?
USDA loans in Virginia may also be called "Section 502 Guaranteed Loan Program," Rural Development loans, or R.D. loans.
Are USDA loans in Virginia right for you?
USDA loans in Virginia are an exciting opportunity for low-to-moderate-income Americans to achieve their home-buying dreams.
If you're open to living in some of the most beautiful rural and suburban areas of Old Dominion, many within an easy commute to the state's biggest economic engines, then USDA loans Virginia could be your best choice.
See if you qualify for a zero-down USDA loan.