There's a way to buy a home in the Magnolia State without having to save for a down payment—USDA loans.
Unless you're a veteran, finding a lender today who is willing to approve a mortgage without at least some money down is almost impossible. If you're a low-to-moderate income earner, finding a mortgage becomes even more challenging.
But USDA loans in Mississippi could make your homebuying goals a reality.
Since it was launched 30 years ago, this government-backed program has helped thousands of Americans get the keys to their homes.
See if you qualify for a zero-down USDA loan.
What's in this article?
What exactly are USDA loans?
USDA loans were created as a special solution to encouraging homeownership and economic activity in rural and suburban parts of the country. Nearly all areas outside major metros are eligible.
The big incentive for using these loans is that you don't need to have the funds available for a down payment. Plus, due to the government guarantee included with every loan, many lenders will offer some borrowers lower interest rates and even 100% financing.
These are also known as RD loans, Rural Development loans or the Section 502 Guaranteed Loan Program (named after the section of the USDA rulebook)
Take a look at what areas the UDSA considers to be "rural." The answers might surprise you.
USDA-eligible areas in Mississippi
The word "rural" might be a little misleading as many homes bought with these loans are very suburban in style and location. Towns and cities with up to 35,000 residents can fall under the category of "rural," according to the USDA.
Furthermore, certain metropolitan cities in America have nearby areas considered part of the greater city region, which are also UDSA-eligible. Many of these locations are practically indistinguishable from everyday suburbs.
But if you find a home you'd like to purchase and want to find out if it's in an eligible area, consult the handy eligibility map provided by the USDA.
Still need help? No problem—the following are five major cities in Mississippi that have several eligible areas within easy commuting distance.
Jackson, Mississippi
Jackson is the biggest and most populous city in Mississippi, with just below 150,000 residents. Sometimes called the "Best of the New South," the City of Jackson is considered one of the biggest business centers of Mississippi. As the state capital, Jackson has a great deal of business diversity that has helped weather the economic downturn other states have experienced. Many USDA-eligible areas are around the city—like Flora, which is only a half-hour drive away.
The median home price in Jackson is $142,000.
---
Hattiesburg, Mississippi
Hattiesburg is centrally located in Mississippi, about 90 minutes from the City of Jackson and relatively equidistance from Mobile, Alabama, and New Orleans, Louisiana. The town has many educational options, like the University of Southern Mississippi, Camp Shelby, and William Carey College. Sumrall is only a 24-minute drive away and is USDA-eligible, like many other towns in the area.
Median home prices in Hattiesburg, Mississippi, is only $112,100
---
Gulfport, Mississippi
As the second-largest city in Mississippi, Gulfport offers a variety of industries, restaurants, entertainment venues, and recreational adventures for residents and visitors alike. With 72,105 residents, the biggest employer here is the Naval Construction Battalion Center, with 5,500 workers. Several smaller towns around Gulfport, like Diamondhead, Gautier, and Delisle, are USDA-eligible.
The median price for a home here is $166,000.
---
Meridian, Mississippi
The first marker along the Mississippi Country Music Trail was placed in Meridian, MS, due to its many contributions to country music. The "Father of Country Music," Jimmie Rodgers hails from Meridian. This little southern town has many USDA-eligible locations in every direction, including most areas south of Highway 59.
The median home price here is $136,000.
---
Tupelo, Mississippi
The great city of Tupelo is world-renowned as the birthplace of Elvis Presley. It also hosts many vibrant events and festivals that take place year-round. Or if the outdoors is your place to explore, the Natchez Trace Parkway runs right through the city. With a modest population of only 37,667, traversing Tupelo to USDA areas can be a snap.
The median house price in Tupelo, Mississippi, is $121,000.
See if your area is eligible for zero-down financing.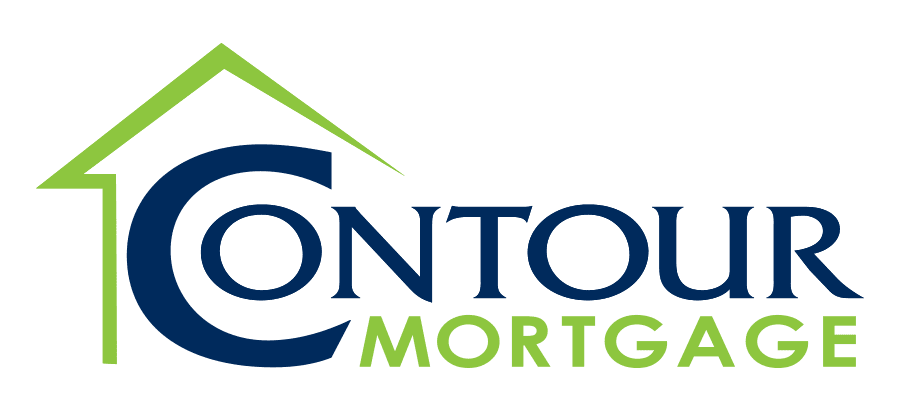 Zero-down USDA loans
Special homebuying programs
Low down payment
Less-than-perfect credit okay
Income limits for USDA loans in Mississippi
What are USDA income limits, and what are they for?
This program was designed to benefit low-to-moderate-income Americans. To ensure that the program was applied fairly for its intended use, they consider the income of every adult household member of the applicant's home.
But only the income of the applicant(s) is used to calculate the maximum amount that can be borrowed.
Standard income limits fall into one of two categories:
One to four household member limit: $103,500
Five to eight household member limit: $136,600
However, if the median income of a particular county is high, then the income limit will likely also be higher there. For Mississippi, every county falls within the standard income limits.
| | | |
| --- | --- | --- |
| County or Area | 1-4 member household income limit 2022-2023 | 5-8 member household income limit 2022-2023 |
| Humphreys | $103,500 | $136,600 |
| Jasper | $103,500 | $136,600 |
| Alcorn | $103,500 | $136,600 |
| Neshoba | $103,500 | $136,600 |
| Sunflower | $103,500 | $136,600 |
| Greene | $103,500 | $136,600 |
| Adams | $103,500 | $136,600 |
| Winston | $103,500 | $136,600 |
| Marion | $103,500 | $136,600 |
| Webster | $103,500 | $136,600 |
If you fall above the income limits for Mississippi, you may still qualify be taking certain deductions such as:
Childcare expenses, care expenses for disabled or elderly household members, or dependents.
Those with high medical costs may deduct certain expenses from income.
Ultimately, check with your USDA lender to see for sure if you qualify or not.
USDA loans: down payment and closing costs
The rules for USDA loan down payments vs. closing costs are different.
While there is no need to have any funds for a down payment when you use USDA loans, there still is a need to cover the closing costs—often equaling about 2-5% of the loan amount.
However, if the assessed value of the potential home is higher than the price you're paying, these closing costs might be included as a part of the loan itself. This would mean that 100% of the cost of your home could be financed through your USDA loan.
Note: there are other means to pay for USDA closing costs that are not available to conventional applicants, like gift funds, credit from the lender or seller, or other eligible sources.
Are there closing cost assistance programs in Mississippi?
The Mississippi Home Corporation (MHC) offers assistance through the first-time homebuyer program that can help with the upfront costs of buying a home.
Smart Solution
MHC's Smart Solution program has a 30-year mortgage with competitive rates and lower mortgage insurance premiums. The loan options include USDA mortgages that can be combined with assistance funds for a down payment.
This program is open to first-time and repeat homebuyers in Mississippi with a credit score of 640 or more and a household income no greater than $95,000.
Mortgage Review Bond 7
The MRB7 program can assist with down payments and is geared toward veterans and first-time buyers willing to buy in specially designated areas. Income limits will apply based on the county, and this program can be used with USDA loans.
Borrowers can also receive up to $7,000 as a deferred, no-interest loan to help cover down closing costs that are forgivable after ten years.
See if you are eligible to buy a home with USDA.
Borrowing limits for USDA loans Mississippi
The lender sets any limits on the amount you can borrow, not the USDA. These limits will be based on the amount of debt you are currently paying off compared to your monthly income.
Front-end and back-end DTI
There are two comparisons the lender will make: a front-end and a back-end debt load comparison. Let's give an example.
| | |
| --- | --- |
| Monthly income | $8,625 |
| Principal, Interest, tax, insurance, HOA, mortgage insurance | $2,500 |
| Front-end debt-to-income | 29% |
| Student loans, auto loans, all other payments | $1,000 |
| Back-end debt-to-income | 41% |
| Example mortgage rate | 6.5%* |
| Estimated home price based on the above | $325,000 |
Note: these figures are examples only; your finances will vary.
In this example, this person makes $8,625 a month (or $103,500 a year, the standard maximum for a 1-4 person household). The proposed mortgage would require a payment of $2,500 a month, or 29% of their monthly income. This is the front-end DTI ratio.
The back-end DTI ratio adds all other debts this person has accrued, which turns out to be 41% of their monthly income. So, this person's DTI is expressed as 29/41.
What is a good DTI for USDA loans in Mississippi?
A DTI of 29/41 is typically the maximum that a USDA lender will allow to be approved. Any higher, and most lenders will consider the applicant to be too great of a risk for default.
Is there another option if my DTI is too high?
Yes. Most lenders use a software program from the USDA called GUS (Guaranteed Underwriting System) to calculate a person's eligibility.
The GUS might approve an application with a greater DTI than the maximum if the person has other financial factors in their favor, like a high credit score.
However, even if the GUS system approves the application, a lender might want to do a manual review to ensure it meets their own criteria.
USDA property condition guidelines
Similar to the same standards the FHA sets for its properties, the USDA requires that any property they approve a loan be in a safe and livable condition.
Small repair issues are not generally considered a problem. If, say, the paint job on the walls is a little unsightly? That would most likely not be a problem.
If, however, the paint is lead-based or plumbing leaks, or the electrics are dangerously outdated? That sort of problem will likely need to be fixed before the deal can close.
Pros and cons of USDA loans
There are pros and cons to any mortgage product. The right choice will depend on your own financial picture and your must-haves for your home.
To help you get a clearer idea of whether or not this is the right mortgage for you, here are the biggest USDA pros and cons.
Pros
No need for a down payment
Closing costs might be rolled into the loan
Lower interest rates than conventional loans (on average)
Compared to FHA loans, insurance costs are generally lower
Cons
Single-family properties only
Properties must be in eligible rural locations
Processing may take longer than for FHA and conventional
There are income limits for the borrower
See if a USDA loan is right for you.
USDA loans vs VA, Conventional, and FHA loans
VA loans: No down payment is needed here, either. But unless you are an eligible military member or married to someone who is, you cannot get one of these loans.
Conventional loans: Down payments are required—at least 3% depending on credit and financial factors. 20% upfront for a down payment is more common.
FHA loans: Unlike USDA loans, there is a requirement to have at least 3.5% for a down payment. However, income limits and geographic locations are not considered.
| | | | |
| --- | --- | --- | --- |
| Loan feature | USDA | FHA | Conventional |
| Income limits | $103.5k-$238.2K | None | None |
| Geographic restrictions? | Yes | No | No |
| Down payment | 0% | 3.5% | 3% |
| Min. credit score | 580-640 | 580 | 620 |
| Loan limits for 1-unit home | None | $420,680-$970,800 | $647,200-$970,800 |
| Upfront mortgage insurance | 1.0% of loan | 1.75% of loan | None |
| Monthly mortgage insurance | 0.35% of loan annually | Typically 0.85% of loan annually | 0.40-3%+ of loan annually; varies by down payment, credit, etc. |
USDA loans credit score minimum
Whether you are talking about the Hospitality State or elsewhere, USDA credit score minimums are not standard. This is because lenders set their own minimum scores, not the government.
It would be challenging to find a lender accepting a score of less than 620 or 640. You might find one who would accept a score of 580, but you would likely have to search for a while.
What is the mortgage insurance fee?
The USDA mortgage insurance fee is one of the ways this home loan program funds itself. If your home loan is approved, the fee is added to your mortgage in two ways.
Version #1—The USDA loan Guarantee Fee. 1% of your loan amount will have to be paid at closing. However, most lenders can include the extra cost as a part of the loan itself.
Version #2—The Annual fee. You'll pay a fee of 0.35% of the outstanding balance of your loan each year, but it's divided into equal 1/12 parts and added to your monthly payment.
What is a USDA Direct Loan vs. a USDA Guaranteed Loan?
USDA Direct loans are issued and processed entirely by the government and are not used by private lenders. They are also used primarily by low to very low-income Americans, usually in the $31,500-$50,500 bracket.
USDA Guaranteed Loans are sold by private lenders primarily for moderate-income earners. Most of the information we've provided here relates to this type of USDA loan.
If you are in the low or very low-income category, you should look to USDA's Direct Loan website for more information.
Learn more about homebuying.
How to apply for USDA loans in Mississippi
If you're familiar with applying for a conventional home loan, you'll notice very little difference with the USDA process.
However, an extra processing step requires that your application be reviewed by the USDA directly. This means the application might take longer compared to traditional loans.
Here's how it works:
Find a USDA lender and submit an application with your documentation.
Get an accepted offer on the home you want.
The lender will order an appraisal of the property.
The lender submits your loan application to the USDA.
If the USDA approves, the lender can draw the final documents.
You sign them.
Provide closing funds, if any. The deal is done, and you get the keys.
Mississippi USDA loan FAQ
Is it difficult to apply for USDA loans in Mississippi?
Applying for a USDA loan is almost the same as a conventional loan. But the lender must also submit your application to the USDA, which can cause delays.
Can I use USDA loans in Mississippi to buy a home anywhere in the state?
The USDA sets specific rural areas where you can use its loan to buy a home. These are typically areas that are outside cities larger than about 20,000 to 35,000.
What is the income limit for USDA loans in Mississippi?
For 1-4 person households, the limit is $103,500, and $136,600 for households with 5-8 members. 
Do you qualify for a Mississippi USDA loan?
USDA loans are one of the best options available today for buying a home. So long as you are interested in buying your home outside of a big city, this could be your ticket to owning a home.
See if you qualify for a zero-down USDA loan.
Our advise is based on experience in the mortgage industry and we are dedicated to helping you achieve your goal of owning a home. We may receive compensation from partner banks when you view mortgage rates listed on our website.