USDA loans in Arizona enable low-income people to buy a home in some of the most beautiful rural areas in the state without having to save for a down payment.
For low to moderate-income Arizonians, buying a home often means saving enough money for a down payment, often 3-5% equaling thousands of dollars.
But USDA loans remove the down payment requirement. Here's how to become a homeowner in Arizona.
See if you qualify for a zero-down USDA loan.
What's in this article?
What is a USDA loan?
A USDA loan is a zero-down mortgage created for buyers interested in buying a regular home in a rural location. These loans are not for farms and the homes don't have to be on large lots.
Are there different names for USDA loans?
This government program is sometimes called the "Section 502 Guaranteed Loan Program," named after the section of the USDA rulebook that lays out the details.
Many lenders will call these mortgage products a Rural Development Loan or RD loan.
Why were these loans created?
USDA loans were created to encourage the continued development and economy of rural areas of America. City centers and metropolitan zones won't likely be eligible for one of these loans.
But suppose you are open to commuting—either digitally or physically— or love the idea of a home in a more natural setting. In that case, many Arizonian locations might suit you just fine.
USDA-eligible areas in Arizona
The USDA deems specific locations across the state as "rural." These locations are frequently within a half-hour drive of a major city or metropolis.
If you already know of a particularly rural area that might meet your needs, check out USDA's interactive eligibility map to see whether the USDA agrees with you.
Even areas with populations of up to 35,000 might be considered rural if they have rural characteristics and low mortgage credit availability for low-to-moderate-income households.
Here are five popular urban centers with nearby, commutable locations to give you an idea of what desirable, USDA-eligible locations there are in the Copper state.
Note: All non-shaded areas are eligible.
Yuma, Arizona
Yuma is a favorite winter vacation destination, but also a home of year-round residents. The local economy is supported by tourism, agriculture, and the several military bases in the area. Areas just 20 minutes outside the city such as Somerton to the southwest and Fortuna to the northeast are in USDA-eligible territory.
Median home price: $263,000
Tucson, Arizona
As Arizona's second-largest city, Tucson is also a UNESCO city of Gastronomy—which means there are many incredible dining opportunities. The central core of Tucson features the University of Arizona and a vibrant downtown. Golf lovers will likely swoon over the forty courses available in the region. Valencia West, 30 minutes southwest of downtown, and Sahuarita due south are eligible for zero-down USDA loans.
The median price for homes in Tucson is $329,000.
San Tan Valley, Arizona
Areas southwest of San Tan Valley offer year-round sun and reasonable commuting distance to more populated areas. Florence and Coolidge are growing towns that are eligible for zero-down USDA loans. Many in the area work in Phoenix or surrounding areas.
San Tan Valley median home price: $450,000 with more affordable pockets.
Sierra Vista, Arizona
Located just north of the southern U.S. border, Sierra Vista is the largest city in Cochise County, with a population of over 45,000. It's home to Fort Huachuca, the largest employer for southeast Arizona, and is an affordable and safe hub for the region. Technology, education, and medical industries are just some of the reasons it was recently ranked 4th in The Best of AZ Business as 'best places to live, work, and play.' Areas such as Huachuca City and areas between Highways 90 and 92 to the east are USDA-eligible.
Sierra Vista's median home price is a modest $295,000.
Surprise, Arizona
Surprise is to the northwest corner of the Phoenix metro area and is a major destination for people moving further away from the downtown core. Its population of more than 140,000 is up from just 30,000 in the year 2000. Further northwest of Surprise features USDA-eligible areas such as Wittmann, Morristown, and neighborhoods west of Highway 60 (Grand Ave). These locations are just 30 minutes outside of Surprise.
The median home prices in Surprise are $431,000 a bit lower than the national median of $470,000.
See if your area is eligible for a USDA loan.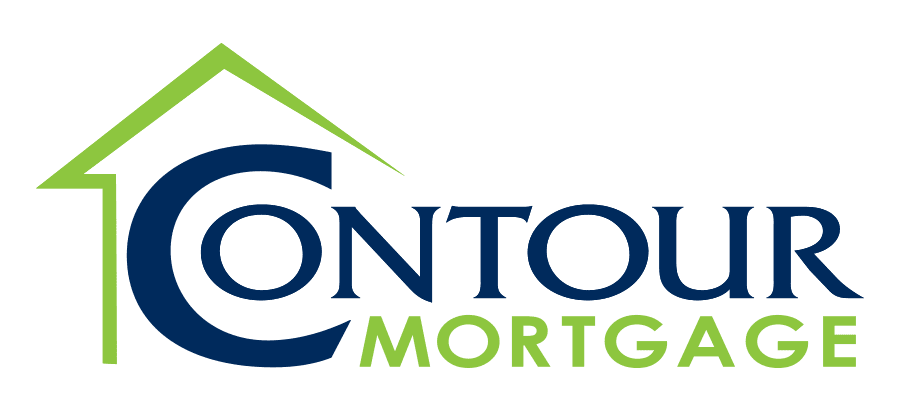 Zero-down USDA loans
Special homebuying programs
Low down payment
Less-than-perfect credit okay
USDA loans Arizona—income limits
Because USDA loans are designed specifically for low-to-moderate-income households, they impose a limit on income. Basically, if income from everyone in the household is too high, the applicants are not eligible for the program.
What are the income limits for Arizona?
Every county in the Grand Canyon state has USDA income limits of $103,500 for a 1-4 member household and $136,600 for a 5-8 member household.
| | | |
| --- | --- | --- |
| County or Area | 1-4 member household income limit 2022-2023 | 5-8 member household income limit 2022-2023 |
| Flagstaff | $103,500 | $136,660 |
| Santa Cruz | $103,500 | $136,660 |
| Lake Havasu City | $103,500 | $136,660 |
| Navajo | $103,500 | $136,660 |
| Phoenix-Mesa-Scottsdale | $103,500 | $136,660 |
| La Paz | $103,500 | $136,660 |
| Prescott | $103,500 | $136,660 |
| Greenlee | $103,500 | $136,660 |
| Sierra-Vista-Douglas | $103,500 | $136,660 |
| Yuma | $103,500 | $136,660 |
USDA looks at income two ways: eligibility income and qualifying income.
For program eligibility, USDA reviews the entire household income, not just the applicant's. The income of every adult (18 and over) in the house will be counted to determine income eligibility —even if their name is not on the application. This rule ensures that the program is reserved for households in the most need.
But every adult's income in the household won't be used toward qualifying for the loan itself. Applicant income alone is reviewed for qualifying purposes.
To see if your total household income qualifies, check out the useful income tool from the USDA. Also, some deductions might be applied—
Childcare expenses (under the age of 12)
Dependents, if they live at home
Certain medical expenses
Care for disabled members of the household
Even if you believe you're over the income limit, check with your USDA lender. Borrowers who earn up to 115% of the area's median income might still be eligible. Your own calculations can benefit from a lender's professional review.
Learn more about USDA loans.
USDA down payment requirements
As mentioned above, USDA loans have no down payment requirements.
The upshot of this rule means borrowers can apply to a participating lender for 100% of the house's purchase price—but there's a small catch.
The home's appraised value must equal or be greater than the price you offer. (And as catches go, that's arguably not too bad.)
However, keep in mind that you still will have to pay closing costs, which typically equal 2-5% of the purchase price. Furthermore, a great feature of USDA loans is that these costs can be paid via unique sources—like gift funds, seller credit, lender credit, or other sources the USDA considers eligible.
USDA loan limits
Guaranteed USDA loans have no direct limit on the loan amount people can borrow, another feature that makes them so popular.
However, an indirect limit is imposed on the amount you can borrow for your new home. Lenders will use a debt-to-income ratio (DTI) calculation on your finances to see the maximum amount you can handle.
For example, If you are at the income limit for Arizona—$103,500 annually or $8,625 per month—the lender will likely cap your loan amount based on your current debt load.
| | |
| --- | --- |
| Monthly income | $8,625 |
| Principal, Interest, tax, insurance, HOA, mortgage insurance | $2,500 |
| Front-end debt-to-income | 29% |
| Student loans, auto loans, all other payments | $1,000 |
| Back-end debt-to-income | 41% |
| Example mortgage rate | 6.5%* |
| Estimated home price based on the above | $325,000 |
*Note: numbers are for example purposes only. Your actual estimated home price eligibility will vary from lender to lender based on your personal finances.
Standard USDA debt-to-income ratio
In the above example, the ratio is called 29/41—the standard maximum DTI for most lenders.
Many lenders will use an automated system called the Guaranteed Underwriting System (or GUS) to check your eligibility for a USDA loan. This system checks your DTI but also other factors like your credit score.
If your DTI exceeds the standard maximum of 29/41, it may not necessarily mean you are automatically disqualified from the program. If the other factors of your finances are in good standing, you might still be able to be approved.
USDA home loan mortgage rates in Arizona
There is no standard mortgage rate for USDA loans Arizona. Like any conventional mortgage, USDA home loan rates will fluctuate with the market, but can be locked in after you apply and find a home.
Check your personalized USDA loan rate.
These loans come with a strong government guarantee that protect the lender in the case of borrower default.
This guarantee removes much of the risk a lender faces, meaning they can be more competitive with the interest rate they offer their customer for a mortgage—good news for you.
USDA guidelines for property conditions
USDA loans have an additional requirement that isn't a standard feature of most other loan products. This requirement concerns the condition of the property you wish to purchase.
For any USDA loan property to be approved, it must be in what they consider safe and livable condition. Small surface issues that look somewhat unsightly, like an outdated bathroom or older windows, won't likely be a problem.
But bigger structural issues like foundation cracks or damaged wiring will have to be repaired before your lender can finalize the deal.
To get an idea of these property standards, you can check out the standards set by HUD for their FHA loans, which are very similar to USDA standards.
Pros and cons of USDA loans Arizona
Here are the major USDA pros and cons.
Pros
No down payment needed
Lower rates are frequently offered with these loans
Closing costs folded into the loan, in some cases
Mortgage insurance costs can be lower than FHA loans
Cons
Eligible areas will likely be outside of city centers
Limits are imposed on your household income to be eligible
Processing times might take longer
The condition of the property must be approved
Comparison of other loan products to USDA loans in Arizona
FHA loans: Unlike USDA loans, FHA loans have no income limits or geographical restrictions. However, they require a down payment of at least 3.5%.
V.A. loans: Veterans Affairs offers a zero-down mortgage like USDA loans, but it is only available to eligible military service members.
Conventional loans: Down payments are required, but some lenders might approve a loan with as little as 3% down. However, that sort of offer is generally only available to borrowers with better-than-average credit scores and solid incomes.
Here's a handy graph to illustrate the difference between these mortgage products.
| | | | |
| --- | --- | --- | --- |
| Loan feature | USDA | FHA | Conventional |
| Income limits | $103.5k-$238.2K | None | None |
| Geographic restrictions? | Yes | No | No |
| Down payment | 0% | 3.5% | 3% |
| Min. credit score | 580-640 | 580 | 620 |
| Loan limits for 1-unit home | None | $472K-$1.089M | $726K-$1.089M |
| Upfront mortgage insurance | 1.0% of loan | 1.75% of loan | None |
| Monthly mortgage insurance | 0.35% of loan annually | 0.85% of loan annually | 0.40-3%+ of loan annually |
Arizona first-time homebuyer programs
Several states offer assistance programs for renters with financial obstacles— Arizona is no exception.
The Home Plus program or DPA
Administered by the Arizona IDA (Industrial Development Authority, a subdivision of the State of Arizona), the Home Plus program offers help to creditworthy renters. If the renter has the qualifications to get a mortgage but cannot manage to pay for the closing costs or down payment, the Home Plus program might be their solution.
This program offers a 30-year mortgage with a fixed rate and combines it with 0-5% down payment assistance (or DPA, which is calculated based on the details of the underlying first mortgage). Despite the name, the DPA can also be used towards closing costs or a combination of the two.
Note: the DPA can only be used in conjunction with a Home Plus mortgage.
Credit score minimums for USDA loans Arizona
USDA lenders will have their own minimum standards for credit scores. That means if you have a credit score that could, let's say, use some improvement—you might have to shop around for a lender that is willing to accept your financial situation.
Generally, any USDA minimum credit score will be 620-640. Some lenders might go down to 580, but these are harder to find.
See if your credit score qualifies you for a USDA loan.
USDA required fee for sustainability
If your USDA loan is approved, a sustainability fee will be added to the mortgage designed to help maintain the program for future borrowers.
The fee is calculated in one of two different ways.
Guarantee fee
The USDA Guarantee fee is calculated as 1% of the loan amount to be paid upfront. Borrowers have the option to include this fee as part of the loan itself.
Annual fee
The Annual fee is calculated at 0.35% of the outstanding balance per year – about $29 per $100,000 in loan balance per month. This cost is paid for monthly along with the mortgage payment.
USDA Guaranteed Loan vs. USDA Direct Loans
If you are researching USDA loans, you'll likely discover there are actually two different types of loans. Up to this point, all the above information has referred to a USDA Guaranteed Loan sold by private mortgage lenders.
The other type of mortgage is called a USDA Direct Loan and is sold and administered entirely by the government—no private lender is involved. These loans are tailored to borrowers with low to very low incomes, typically ranging from $31,550 to $50,500 annually.
The qualifying rules for USDA Direct Loans are somewhat stricter. For more information about this government product, check out the USDA website for details.
The process of USDA loans and how to apply
The process of applying for USDA loans has a notable difference compared to FHA loans or a conventional loan process.
Each application must be submitted directly to the USDA for their review. As a government program, one of its key responsibilities is ensuring that all the requirements are being adhered to before any possible decision can be made. This extra step might delay a decision—from a few days to a few weeks. To check processing times, check out USDA updates directly.
But despite this extra step, the application process for USDA loans Arizona is essentially the same as any conventional loan. Plus, there's no extra work for you—it's up to the lender to submit the application to the USDA.
Here's the USDA process.
Apply with a private USDA lender.
Submit all your documents.
Find the right home for you and make an offer.
The lender will order a property appraisal .
The lender submits the file to USDA for final approval.
Upon USDA approval, the lender draws the final loan documents.
You sign documents.
The loan closes, and you get the keys.
USDA loans Arizona FAQ
Are there different USDA income limits for some Arizona counties?
In 2022, the maximum income for all USDA-eligible regions in Arizona is $103,500 for 1-4 member households and $136,600 for 5-8 member households.
What are the qualifications for an Arizona USDA loan?
It varies between lenders, but most need a 580-640 credit score, a 29/41 DTI ratio and minimum income requirements. Properties also have to be in a USDA-eligible area.
What is the down payment requirement for USDA loans?
No down payment is required for USDA loans, but a borrower must have funds to cover closing costs—about 2-5% of the purchase price.
Can you qualify for a zero-down USDA loan?
The quickest way to find out if you can meet USDA loan requirements is by checking your eligibility below.
USDA loans have managed to get thousands of Arizonans the assistance they need to purchase their new home—especially those who may not have otherwise qualified.
See if USDA can make you a homeowner.