A little-known mortgage program is a powerful tool for you to achieve homeownership—the USDA loan.
Lower household income means becoming a homeowner can be a challenge. Adding to the problem might be the requirement to save a minimum of 3-5% for a down payment.
But USDA loans Oklahoma have no down payment requirement. This detail makes them one of the most sought-after home loan products in the Sooner state.
See if you qualify for a zero-down USDA loan.
What's in this article?
What is a USDA loan?
A USDA loan is designed for a zero down payment mortgage for homebuyers in rural areas of America. This program is sometimes called the "Section 502 Guaranteed Loan Program" (the section of the USDA rulebook that details the program) or by the more common name of Rural Development Loan (RD loan for short).
It is designed to improve rural America's quality of life and the overall economy. A borrower might be eligible for a low-interest, no-down payment loan.
To be qualified for this type of loan, you might expect there to be a lot of hoops to jump through. Not so. So long as you can meet the USDA's income limits and are looking to buy in a USDA-eligible area, you might be qualified.
So, let's look at the details of these requirements—starting with what makes an area "USDA-eligible."
USDA-eligible areas in Oklahoma
USDA loans in Oklahoma are available in any location that the USDA deems as "rural."
While you might imagine forests or farmlands, many areas also resemble city suburbs. The best option is to check out the great USDA interactive eligibility map to see what rural areas might be near you.
Many people are quite surprised to see what constitutes "rural," according to the map.
ProTip: If the area has up to 35,000 citizens, it might still be considered non-urban, so long as the region is considered rural in character and has low levels of mortgage credit for low-to-moderate-income households.
To better understand what a rural area might be like in Oklahoma, here are five examples of areas in the Sooner State that have USDA-indicated rural areas nearby.
All non-shaded areas are eligible.
Muskogee, Oklahoma
This area has some of the most charming and affordable homes in the state and an unemployment rate of only 4.7%, well below the national average of 6%. Explore the heritage of Native Americans and military history here through the Ataloa Lodge Museum or at the U.S.S. Batfish Memorial Park. If you are an outdoor person, three nearby lakes have a lot to offer! USDA eligible areas around Muskogee include Fort Gibson, Wybark, Taft, and Summit.
Median home prices in town are only $159,300.
Oklahoma City, Oklahoma
Oklahoma City has experienced robust population growth for the last decade, reaching almost 650K. Its job market has increased by 2.6% over the last year, and the city features many world-class attractions. There are also many commutable-distance towns surrounding this metropolitan that are USDA loan eligible, such as Choctaw, Harrah, Union City, Piedmont, and Goldsby.
The median home price or Oklahoma City is only $275,000, well below the national average of $428,700.
Tulsa, Oklahoma
Tulsa is Oklahoma's second-largest city, with over 400,000 residents and steady growth for the last ten years. Built on a heritage of oil production, Tulsa of today features world-class attractions, including the Gilcrease Museum and the Philbrook Museum of Art, plus a bevy of art deco designs and Route 66 gems. Areas such as Collinsville to the north and Bixby to the south are within 30 minutes of the city center.
The median home sale price found in Tulsa is $237,200.
Stillwater, Oklahoma
Stillwater, OK, sits in the northeast of Oklahoma and is the tenth-largest town in Oklahoma. But don't let the modest population of only 50,000 make you believe there aren't opportunities here. Stillwater features great education options through Oklahoma State University, Northern Oklahoma College (Stillwater), and Meridian Tech Center. Its diverse economy includes agribusiness, aerospace, biotech, and manufacturing.
Stillwater, OK's median home price is a modest $249,500.
Enid, Oklahoma
The population of Enid, OK, has been rock-steady for the last decade, holding at just over 50,000. Enid features a fascinating history (a well-known stop along the Chisholm Trail), a bustling music scene, vibrant shopping, and an old-west feel that is sure to delight. Many areas just outside the center of town (a 10-15 minute drive) are eligible.
A median home price of only $171,000 shows Enid's a very affordable place to buy.
See if your location is eligible for USDA.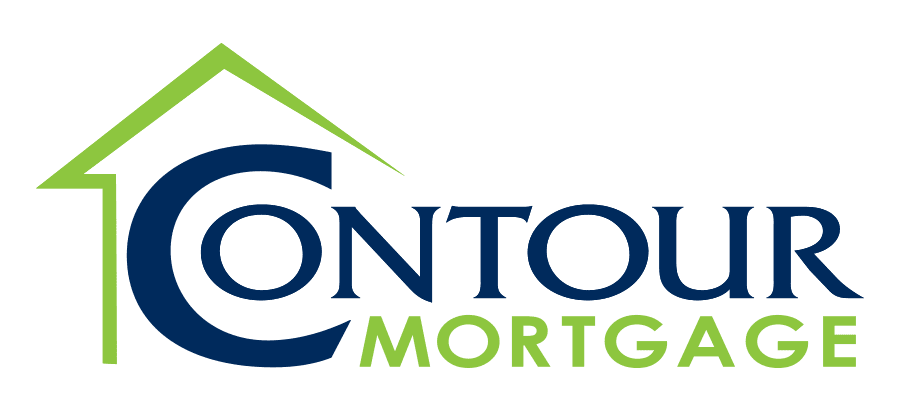 Zero-down USDA loans
Special homebuying programs
Low down payment
Less-than-perfect credit okay
Oklahoma USDA income limits
While the USDA program is ideal for low- to moderate-income households, that doesn't mean you are excluded if your income is higher. Under this program, a borrower can make up to 115% of the area's median income and still qualify.
All areas in the state meet the standard income limit of $103,500 annually for a 1-4 member household and $136,600 for a 5-8 member household for USDA loans Oklahoma. This uniformity means every county in the state is equally eligible for borrowers in this respect.
| | | |
| --- | --- | --- |
| County or Area | 1-4 member household income limit 2022-2023 | 5-8 member household income limit 2022-2023 |
| Fort Smith | $103,500 | $136,660 |
| Lawton | $103,500 | $136,660 |
| Oklahoma City | $103,500 | $136,660 |
| Kingfisher | $103,500 | $136,660 |
| Dewey | $103,500 | $136,660 |
| Garvin | $103,500 | $136,660 |
| Jackson | $103,500 | $136,660 |
| Roger Mills | $103,500 | $136,660 |
| Woodward | $103,500 | $136,660 |
| Tillman | $103,500 | $136,660 |
Pro Tip: The USDA uses "household income" to see if a borrower is within income limits—meaning all adults 18 and over in the household are counted even if they are not on the application. This criterion is used so the USDA can ensure the household income is accurately below the limit. However, that doesn't mean everyone's income in the household can be used to qualify for the loan.
To see if your income is eligible, check out USDA's income tool and learn more about USDA income limits here.
There are also some deductions that you can apply to your income, like:
Childcare expenses for children under 12
Dependents living in the home
Certain medical expenses
Elderly household deductions
Care of household members with disabilities
Pro Tip: Even if you think you might be over the income limit, check with a USDA lender first. Your calculations might benefit from a professional assessment.
USDA down payment requirement
The most popular feature of the USDA loan is, by far, the fact that it does not require a down payment. This feature means you can apply for 100% of the home's financing so long as the appraised value matches or exceeds the price you are offering.
Pro Tip: While there is no down payment requirement, you still need to pay closing costs, ranging from 2-5% of the purchase price. However, USDA loans allow these costs to be paid through gift funds, lender credit, seller credit, or other eligible sources. You can even roll closing costs into the loan if the appraised value is higher than the purchase price–a unique feature for a major loan program.
USDA loan limits for Oklahoma
Another great feature of this program is that there are no direct loan limits for Guaranteed USDA loans. However, there is an indirect limit on the amount you might borrow based on your income.
Here's an example to explain this: If your income is exactly at the limit for Oklahoma, you'd be making $103,500 annually or $8,625 per month. Depending on your other debts, taxes, HOA insurance, and interest rate, your home price would be capped based on your max DTI.
| | |
| --- | --- |
| Monthly income | $8,625 |
| Principal, Interest, tax, insurance, HOA, mortgage insurance | $2,500 |
| Front-end debt-to-income | 29% |
| Student loans, auto loans, all other payments | $1,000 |
| Back-end debt-to-income | 41% |
| Example mortgage rate | 6.5%* |
| Estimated home price based on the above | $325,000 |
Mortgage rates, payments, and fees are for example purposes only. Your costs will vary.
USDA debt-to-income ratio
The above example is the standard DTI maximum—often called 29/41. But if the Guaranteed Underwriting System (GUS) is used through USDA automated approval—your DTI could exceed that limit, and it might still be approved.
Most lenders will run your financial scenario through this GUS system. So long as you have decent credit and/ or other compensating factors, your loan may be approved with a higher DTI.
Oklahoma USDA home loan rates
The factor that makes USDA loans Oklahoma so attractive to lenders is the backing included with every application.
The USDA backs, or "guarantees," the loan, hence the name "USDA Guaranteed Program." If the borrower defaults, the loan is backed up by government funds. The USDA will repay the lender a maximum of 90% of the original loan amount.
Check your USDA loan rate.
This government backing means USDA loans Oklahoma are frequently viewed as a 'good bet' by lenders who, in turn, can offer accordingly low rates to potential homebuyers.
Here are today's USDA loan rates.
USDA property condition guidelines
However, there is a requirement on the condition of the property in question.
The good news is these requirements for quality standards are the same as you would find for FHA loans. Basically, the home has to be considered safe and livable.
A few cosmetic blights (a kitchen from the 80s or an all-pink bathroom, for instance) would likely be overlooked, but problems with major systems like roofing, plumbing, or foundation decay may require that repairs be done before the deal can close.
Pros and cons of an Oklahoma USDA loan
While these are outstanding loans, they do come with drawbacks as well.
Pros
Available for zero down payment
Competitively low rates
Closing costs may be rolled into the loan—in some cases
Mortgage insurance is lower than for FHA loans
Cons
No urban homes—only rural and some suburban areas
There are limits to your household income
Closing times tend to be longer
Property standards are stricter compared to conventional
More: Pros and Cons of a USDA Loan
USDA loan vs. FHA vs. Conventional
FHA loans: FHA loans don't have income limits or exclude any geographic areas. But they do require at least 3.5% down. Your down payment and closing costs can be from a gift or through a down payment assistance program.
VA loans: Like USDA loans, this program offers a zero down and low mortgage rate loan. However, they are available only to those with eligible military service or their spouses.
Conventional loans: These can be found with as little as 3% down. However, these loan types are best suited for borrowers with solid incomes and high credit scores.
| | | | |
| --- | --- | --- | --- |
| Loan feature | USDA | FHA | Conventional |
| Income limits | $103.5k-$238.2K | None | None |
| Geographic restrictions? | Yes | No | No |
| Down payment | 0% | 3.5% | 3% |
| Min. credit score | 580-640 | 580 | 620 |
| Loan limits for 1-unit home | None | $472K-$1.089M | $726K-$1.089M |
| Upfront mortgage insurance | 1.0% of loan | 1.75% of loan | None |
| Monthly mortgage insurance | 0.35% of loan annually | 0.85% of loan annually | 0.40-3%+ of loan annually |
Oklahoma first-time homebuyer grants and programs
The OHFA offers two mortgage loan products if the borrower has 3.5% of the total loan amount for a down payment and closing costs. These can be used for both government and conventional loans.
Two types of mortgages are offered by the Oklahoma Housing Finance Agency (OHFA for short)—Gold and Dream.
The Gold Program
The Gold Program requires the following:
You're a first-time homebuyer
Your income falls below a cap that varies by household and county
The OHFA approves your lender
Your credit score is 640 or higher
The home will be your principal residence, occupied within 60 days of the closing
The agreed purchase price must be a maximum of $349,525 for non-targeted areas and $427,198 for targeted areas
The Dream Progam
Dream program buyers may own another property but must use this loan to buy their primary residence.
For government loans, there is an annual income limit of $150,000 and a purchase price limit of $356,362. For conventional loans, the annual income limit varies from county to county. The maximum purchase price (statewide) is $453,100.
Pro Tip: Teachers, state employees, and first responders are typically eligible for a lower interest rate when using either OHFA program.
USDA loan credit score minimum
Approved USDA lenders will typically apply their own minimum credit score requirements for approval. So, shop around if you don't find a lender that meets your credit score.
The most common minimum requirement is a credit score of 620-640, but some (rarely) will go as low as 580.
See if your credit score is good enough for a USDA loan.
USDA mortgage insurance
A required fee is added to every loan to help ensure the sustainability of the loan program. There are two types of mortgage insurance for USDA loans Oklahoma—a Guarantee fee and an Annual fee.
Guarantee fee
This fee means an upfront cost of 1% of the loan amount to insure the loan. You should be able to fold the USDA Guarantee Fee into the loan itself. So your final loan amount on a $200,000 loan would be around $202,000.
Annual fee
This fee is calculated at 0.35% of the outstanding balance on the loan per year—paid monthly with your regular mortgage payment. In dollars, it equals around $29 per month per $100,000 borrowed.
How are the USDA Guaranteed Loan and Direct Loan different?
An important detail to remember about this program is that there are two types: Guaranteed and Direct.
Guaranteed loans
The vast majority of USDA loans
Sold by private mortgage lenders—not the government itself
For moderate-income earners
Note: The above details in this article refer almost exclusively to this loan type
Direct loans
Direct USDA loans are designed for households with low and very low incomes—typically $31,550 to $50,500 annually—and are issued by the government directly. The qualifying rules are stricter than Guarantee loans, so check out the USDA website for more details.
Learn even more about USDA loans.
USDA lenders, the process, and how to apply
There is a slight difference in the USDA application process compared to conventional and FHA loans.
Once your lender approves the file, it has to be sent for review by the USDA itself—a kind of double-approval process. This extra step can cause a delay from a few days to a few weeks, depending on if there is any backlog. Anyone can check what the processing times are through the USDA directly.
Despite this extra processing time, the experience of applying for a USDA loan is essentially the same as any conventional loan. The lender is responsible for the extra step of applying to the USDA.
Here's the USDA process.
Apply with the lender.
Submit all your documentation.
Find and make an offer on a home, and get an accepted offer.
The lender orders an appraisal and finalizes the approval on their end.
The lender then sends the file to USDA for approval.
Upon USDA approval, the lender draws the final loan documents.
You sign documents.
The loan closes, and you get the keys.
Oklahoma USDA loan FAQ
What is the income limit for Oklahoma USDA loans?
The 2022-2023 maximum income for all areas of Oklahoma is $103,500 for 1-4 member households and $136,600 for households with 5-8 members.
What are USDA loan requirements in Oklahoma?
It varies between lenders, but most require a 580-640 credit score, a debt-to-income ratio of 29/41 and sufficient income to make payments. You must also purchase in an eligible rural or suburban area and be within income limits.
What down payment do you need for USDA loans Oklahoma?
There is no down payment requirement. However, you still need funds to pay for closing costs ranging from 2-5% of the purchase price.
Do you qualify for an Oklahoma USDA loan?
The fastest way to determine if you meet USDA loan requirements is to speak to a participating lender.
USDA loans are a powerful financial product that has put thousands of Americans into homes that may not have otherwise qualified.
See if you qualify for a zero-down USDA loan.