USDA home loans Oregon are one of the most affordable ways for low-to-moderate-income Americans to realize their homeownership dreams.
Oregon offers some of the most beautiful landscapes in America. For those willing to consider buying their primary residence in areas outside the busiest and biggest cities, USDA home loans in Oregon could be your best option.
But, like any loan product, USDA Loans Oregon has specific requirements and limitations.
Let's look at the specifics of this government-backed mortgage and see whether it's the right choice for you.
See if you qualify for a zero-down USDA loan.
What's in this article?
USDA loans—what are they?
USDA loans were created back in 1991 as a way to encourage homebuyers to consider more rural areas of America as a place to purchase.
For over thirty years, they've enabled borrowers who might not have otherwise been able to purchase a home.
Other names for USDA loans
Over the life of this program, these loans might be familiar to you under different names.
Section 502 Guaranteed Loan Program—referring to the section of the rulebook that details the program
RD loan
Rural Development loan
Next, let's look at what these loans can offer you and what USDA loan requirements you need to meet.
What areas in Oregon are USDA-eligible?
USDA-eligible rural locations do not necessarily mean farmlands or remote properties.
Areas in Oregon that have up to 35,000 residents can still be eligible for these loans. Many of them might even be suburban neighborhoods, part of a larger metropolitan.
The best way to confirm if an area in which you're considering buying a home is eligible or not, consult the USDA's eligibility map. As you will see, the vast majority of America (the unshaded portions) can use USDA loans to buy a home.
To illustrate the types of locations available, here are five major cities in Oregon with USDA-eligible areas nearby.
Portland, Oregon
Portland, Oregon, is among the 100 largest metros in the country, ranking in the top 10 for high-wage job growth, increases in educational attainment, and household income gains. The urban core of the region has been transformed in the last few years, with numerous offices, hotels, and apartments being built.
While Portland's median housing price might be out of range for USDA loans ($535,000), nearby towns like Longview, WA ($399,000) have more affordable prices. Furthermore, home prices in Portland can go as low as $34,000.
---
Bend, Oregon
Bend, Oregon, is surrounded by beautiful natural landmarks like Newberry National Volcanic Monument or Newberry Crater, which has both summer and winter activities available. The brilliant turquoise water of Crater Lake National Park, the deepest lake in the U.S., is only two hours away.
The median home price in Bend, Oregon is $749,000, though nearby USDA-eligible Redmond (a half-hour drive) has home prices starting at $140,000.
---
Eugene, Oregon
Eugene, Oregon, is home to the main campus of the University of Oregon and is one of the three biggest cities in the state. Nature sits right next to urban amenities here, with lush arboretums and parks, as well as a bird of prey sanctuary. The region is also America's largest producer of plywood and softwood lumber products.
The median home price in Eugene, Oregon is $479,000, with purchase prices that range from as low as $33,300. An example of nearby UDSA-eligible locations includes Veneta, Oregon (28-minute drive), with purchase prices that start at $92,000.
---
Salem, Oregon
Salem, Oregon, is host to a wide range of industries and employers. Naturally abundant in resources, the Mid-Williamette Valley is the largest producer of agricultural products in the state. There is also a strong manufacturing and distribution business here, located on Interstate 5 between Washington and California.
Salem, Oregon has a median home price of $444,900 with nearby UDSA-eligible towns like Stayton (24 min commute) that have prices starting at $100,000.
---
Medford, Oregon
Medford, Oregon, is the economic center for the Southern Oregon region and Northern Califonia. The primary industries in Medford are health care, manufacturing, and retail. Forbes named Medford a global wine destination, and the city also has world-class hiking, fishing, and rafting opportunities.
The median listing home price in Medford, Oregon is $424,000, with homes in nearby USDA-eligible Grants Pass, Oregon can start as low as $32,000.
See if your Oregon location is eligible.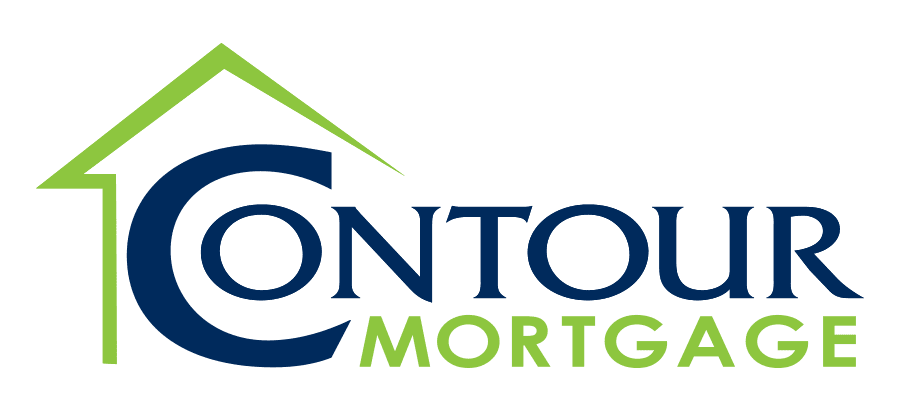 Zero-down USDA loans
Special homebuying programs
Low down payment
Less-than-perfect credit okay
Are there any income limits for USDA loans?
As a way to ensure that only low and moderate-income applicants use USDA loans, maximum amounts are set for an applicant's household income according to county and adult residents.
USDA income limits have two categories—households with 1-4 members and those with 5-8 members. Standard income limits for these categories are $103,500 and $136,600, respectively.
However, if the county in which you want to purchase a home has a higher median income, the limit might be higher as well.
To give you an idea of what these limits are, here are ten counties in Oregon with their corresponding income limits.
| | | |
| --- | --- | --- |
| County or Area | 1-4 member household income limit 2022-2023 | 5-8 member household income limit 2022-2023 |
| Bend-Redmond | $103,500 | $136,600 |
| Medford | $103,500 | $136,600 |
| Hood River | $103,500 | $136,600 |
| Corvalis | $109,400 | $144,400 |
| Albany | $103,500 | $136,600 |
| Morrow | $103,500 | $136,600 |
| Port.-Vancouver-Hillsb. | $122,500 | $161,700 |
| Tillamook | $103,500 | $136,600 |
| Klamath | $103,500 | $136,600 |
| Jefferson | $103,500 | $136,600 |
Even though the entire adult household's income is used to determine whether they are within income limits, everyone's income does not factor toward the borrowing limit. Only income of those on the application is used to calculate the maximum they can borrow.
Pro Tip: If you think your income is over the limit, check with USDA's income tool or a USDA lender. For example, lenders know that if someone's income is up to 115% higher than the median, they might still qualify. Also, certain deductions like childcare or medical expenses, dependents, elderly household members, etc., might be used to lower your income.
Get a personalized income eligibility check.
USDA loans Oregon closing costs
Closing costs for a USDA loan will generally total about 2-5% of the purchase price. While you don't need any USDA loan down payment, closing costs are not exempt. However, there are somewhat unique ways you can pay for them.
The funds can come from non-conventional sources like a lender or seller credit, gift funds, or other eligible sources.
If the price you are offering for the home does is less than its assessed value, you might be able to include closing costs in the loan itself—essentially getting 100% financing of your home.
Does Oregon have a closing cost assistance program?
Like many states, Oregon has programs to help first-time homebuyers who are struggling to save enough for a down payment or closing costs. One such program is called the Oregon Bond Residential Loan.
The Oregon Bond Residential Loan
This loan program offers a selection of lower-rate mortgages, including USDA loans, with two options to assist first-time homebuyers: Cash Advantage or Rate Advantage.
The first option (Cash Advantage) includes a below-market mortgage along with 3% of the loan amount in cash to assist with closing costs.
The Rate Advantage choice is also a below-market rate mortgage—typically lower than the Cash Advantage rate—but does not include any cash assistance.
Requirements for either option include:
The property be a single-family home, condominium, manufactured home, or unit in a planned unit development
Must be located in Oregon
Must meet certain purchase price limits
This program is also available for repeat homebuyers so long as the buyer is purchasing in a target area.
Loan limits for USDA loans Oregon
A USDA lender, not the USDA itself, sets the loan limits for this program. The lender will do a calculation based on the applicant's income versus two types of debts they carry—their DTI.
What is DTI?
Debt-to-income ratio (DTI) looks at your ability to carry more debt beyond what you currently might be paying.
Here is an example of how that calculation might go:
| | |
| --- | --- |
| Monthly income | $8,625 |
| Principal, Interest, tax, insurance, HOA, mortgage insurance | $2,500 |
| Front-end debt-to-income | 29% |
| Student loans, auto loans, all other payments | $1,000 |
| Back-end debt-to-income | 41% |
| Example mortgage rate | 6.5%* |
| Estimated home price based on the above | $325,000 |
Note: Your own figures will vary from these.
This person makes the standard income limit, $8,625 every month (or $103,500 a year). Their mortgage payment equals 29% of their income. Lenders call this their "front-end DTI."
All their monthly payments—mortgage, other loans, etc.—equals 41% of their income, called their "back-end DTI."
Maximum USDA DTI
Depending on how a lender underwrites their mortgages, the above example shows the standard maximum DTI: 29/41.
Some lenders use an automated USDA underwriting system (GUS or Guaranteed underwriting System) to evaluate an applicant's finances.
If there are other positive financial factors, like a high credit score, the GUS system might approve an application that is above a 29/41 DTI.
The lender, however, might choose to do a manual evaluation even if the GUS system approves the application.
USDA mortgage rates in Oregon
Overall, USDA mortgage rates tend to be lower than conventional mortgages. Because the USDA guarantees its loan program so that 90% of the loan is repaid to the lender in default cases, the lender can afford to offer more competitive rates.
Check your USDA rate.
Property condition guidelines for USDA home loans Oregon
Much like the standards the FHA places on their properties, USDA loans Oregon require that any home they approve be safe and livable.
Smaller issues, generally unrelated to structural stability or utilities, are generally not of any concern to the program. But larger issues, like foundation damage or faulty wiring, will have to be repaired before the deal can close.
Pros and cons of an Oregon USDA loan
Different loan types can have different advantages or disadvantages, depending on your personal needs or finances. Here are the basic pros and cons of USDA loans.
Pros
No down payment is needed
Typically will have lower interest rates
Closing costs might be included in the loan itself
Insurance costs, on average, are lower
Cons
Limitations on the home's location—must be rural area
Single-unit dwellings only, no multi-units
Like an FHA loan, there are property condition requirements
Processing times can be slightly delayed
Income limits
See if USDA is the right loan choice for you.
USDA loans in Oregon vs. other loans
Conventional loans
A down payment is almost always required
Down payments range anywhere from 3-20% or more
Rates and terms vary depending on credit scores and other finances
VA loans
No down payment requirement
Low-interest rates are common
VA loans, however, are only available to certain military members or their spouses
FHA loans
There are no location restrictions for FHA loans
Multi-unit properties are allowed
Down payments are required.
| | | | |
| --- | --- | --- | --- |
| Loan feature | USDA | FHA | Conventional |
| Income limits | $103.5k-$238.2K | None | None |
| Geographic restrictions? | Yes | No | No |
| Down payment | 0% | 3.5% | 3% |
| Min. credit score | 580-640 | 580 | 620 |
| Loan limits for 1-unit home | None | $472K-$1.089M | $726K-$1.089M |
| Upfront mortgage insurance | 1.0% of loan | 1.75% of loan | None |
| Monthly mortgage insurance | 0.35% of loan annually | 0.85% of loan annually | 0.40-3%+ of loan annually |
USDA loans Oregon—credit score minimums
Like loan limits, credit score minimums are set by the lender, not by the USDA.
Most will have a minimum requirement of 620-640, but a few might accept lower scores.
USDA loans mortgage insurance
As a way to keep the program funded, a special fee is added to every USDA loan— a Guaranteed fee and an Annual fee.
Must be paid at closing
1% of the loan amount
Lenders may allow it to be included as part of the loan
The Annual fee is calculated annually at 0.35% of the loan amount, then split to be added to the monthly payments.
USDA Direct loans vs. USDA Guaranteed loans
There is a second type of USDA loan that we haven't dealt with much in this article—the Direct loan. There are several reasons why we're focusing so much on the first type, Guaranteed Loans.
USDA Guaranteed Loans
The majority of USDA loans are these because a) private lenders can sell them, and b) they are best suited for moderate-income borrowers.
USDA Direct Loan
The second type of USDA mortgage—Direct loans—are solely issued and administered by the U.S. government. These loans are ideal for low to very low-income earners—typically $31,500 to $50,500 a year.
If this describes your financial picture more accurately, contact the USDA directly.
The application process for USDA loans
There is very little difference between applying for a USDA loan and applying for a conventional mortgage. Only one extra step is involved with the USDA loan—it must be submitted to the USDA for review.
This step might cause a delay in the application processing.
Here are the basic steps of a USDA loan process:
The application is submitted to a USDA lender, including all documentation.
An offer is accepted on the home.
An appraisal is done of the home.
The lender submits the application to the USDA for review.
If the USDA approves, the lender finalizes the loan.
The final documents are signed.
And you own a home!
Oregon USDA loan FAQ
What is the purpose of USDA loan income limits?
USDA loans were designed for low-to-moderate-income homebuyers—income limits help enable the right borrowers can take advantage of the program.
What is DTI? And what is the maximum DTI?
DTI stands for debt-to-income ratio. Most lenders have a maximum front-end DTI / back-end DTI of 29/41.
What is the difference between USDA Guaranteed loans and USDA Direct loans?
USDA Guaranteed loans are the most commonly used and are sold by private lenders. USDA Direct loans are sold only by the U.S. government and have stricter requirements.
Do you qualify for an Oregon USDA loan?
Becoming qualified for USDA loans in Oregon could mean owning a home sooner than you imagined. The real estate market is slowing down, which means there is less competition for homes. A no-down-payment home loan means you might not have to wait out the economic dip before buying your new home.
See if you qualify for a zero-down USDA loan.
Our advise is based on experience in the mortgage industry and we are dedicated to helping you achieve your goal of owning a home. We may receive compensation from partner banks when you view mortgage rates listed on our website.