A little-known government mortgage program could be a powerful tool for homebuyers in Alabama—the USDA loans.
Conventional mortgages require 3-5% down and even FHA loans make you put down 3.5% – $8,750 on a $250,000 loan.
But USDA loans Alabama have no down payment requirements. This feature is a major reason USDA loans are getting a lot of attention in the Heart of Dixie.
See if you qualify for a zero-down USDA loan.
What's in this article?
What is a USDA loan?
A USDA loan is a zero-down payment mortgage created for homebuyers in American rural areas. It's not for farmland and has little or nothing to do with agriculture. It's for regular single-family homes.
This program is sometimes called the "Section 502 Guaranteed Loan Program" (the part of the USDA rulebook that details this program) or the Rural Development Loan (RD loan).
This loan program exists to improve rural America's quality of life and its overall economy. Many communities benefit when homebuyers have access to a low-interest, no-down payment loan.
You might expect there to be a lot of hoops to jump through to be qualified for this kind of deal. But this is not the case. So long are below the USDA's income limits and are looking to buy in a USDA-eligible area, you might be qualified.
USDA-eligible areas in Alabama
USDA loans Alabama are available in locations that the USDA has deemed "rural."
While you might imagine farms, many areas are solidly suburban and are quite close to major metros. Check out USDA's interactive eligibility map to see what areas might be near you—you might be surprised to see what constitutes "rural."
ProTip: Even if an area has a population of up to 35,000, it still might be considered "rural," so long as the region in question has rural characteristics and has low levels of mortgage credit in low-to-moderate-income households.
To better understand what a rural area might be like in Alabama, here are five examples of areas in the Cotton State with eligible rural areas nearby.
Note: All non-shaded areas are eligible.
Auburn, Alabama
The beautiful area of Auburn-Opelika features the biggest University in the state (Auburn) and one of the finest trails in the country—the Robert Trent Jones Trail. Listed by Forbes as one of the best small places for business and careers, this city of over 65,000 residents is central to three other major cities. Eligible areas for USDA loans include Waverly to the north and Lochapoka to the west.
Median home prices in Auburn are $370,000.
Montgomery, Alabama
The capital of Alabama has a strong reputation for economic diversity beyond its state and regional government offices. Maxwell Air Force Base and the prestigious Air University complement an extensive service industry and industrial base. Unemployment is a low 3.8%, and 10,000 jobs have been created here in the last decade. USDA-eligible areas around Montgomery include Mount Sinai, Antioch, Blue Ridge, Emerald Mountain, and Cecil.
The price range of homes for sale in Montgomery is $1,700 to $2.5 million, but the median price is a very affordable $170,000.
Mobile, Alabama
Mobile is the original home of the Mardi Gras and the oldest city in the state, featuring seven designated Historical Districts, each with a unique character. Sitting beside Mobile Bay, this "Gateway to the Gulf" is the 13th busiest port in America. Many USDA-eligible areas, like Grand Bay, are only a 25-minute drive away.
The median housing prices in Mobile are a respectable $215,0000, and the population is just over 400,000.
Tuscaloosa, Alabama
Situated right in the heart of the Heart of Dixie, Tuscaloosa is a legendary city with a rich history. Home to the University of Alabama and next to the Black Warrior River, the downtown is a vibrant community that reflects the city overall. Eligible areas are a short commute to a city of 100,000 and an unemployment rate of only 4.4%
Tuscaloosa's median home price is only $260,000, well below the national average of $428,700.
Dothan, Alabama
The surrounding areas of Dothan already feature a 135-acre park—a great example of the beautiful landscapes in the region. Dothan is full of beautiful art and history from a bygone era. Dothan is the "Peanut Capital of the World" and is home to a National Peanut Festival each autumn.
A median home price of only $230,000 shows that Dothan can be an affordable place to buy.
See if your area is eligible for a zero-down USDA loan.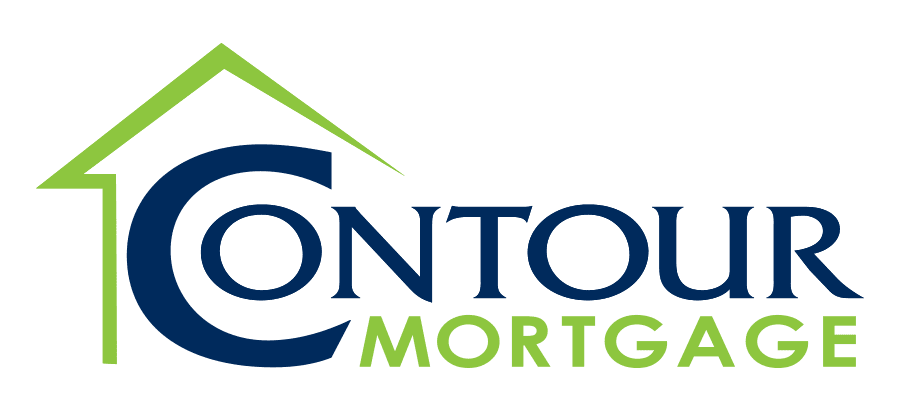 Zero-down USDA loans
Special homebuying programs
Low down payment
Less-than-perfect credit okay
USDA loan income limits for Alabama
The USDA program is designed for low- to moderate-income households. However, that doesn't mean you are definitely excluded if you have a higher income. There is a rule that a borrower's income can be up to 115% of the median in the area and still qualify.
All areas in Alabama meet the standard income limit of $103,500 annually for a 1-4 member household ($136,600 for a 5-8 member household). This uniformity means borrowers in every county or area in the state are equally eligible as far as income.
| | | |
| --- | --- | --- |
| County or Area | 1-4 member household income limit 2022-2023 | 5-8 member household income limit 2022-2023 |
| Montgomery | $103,500 | $136,660 |
| Auburn-Opelika | $103,500 | $136,660 |
| Dothan | $103,500 | $136,660 |
| Gadsden | $103,500 | $136,660 |
| Tuscaloosa | $103,500 | $136,660 |
| Clarke | $103,500 | $136,660 |
| Barbour | $103,500 | $136,660 |
| Coffee | $103,500 | $136,660 |
| Dale | $103,500 | $136,660 |
| DeKalb | $103,500 | $136,660 |
Pro Tip: All adults 18 and over in the household are counted towards the household income. USDA looks at household income and qualifying income differently. Household income includes all earning adults. Qualifying income only uses income from borrowers on the loan application.
If you're unsure whether your income is below Alabama's limit check out USDA's income tool and see our article on USDA income limits. Some deductions can be applied to your income, such as:
Childcare expenses for children under 12
Dependents living in the home
Certain medical expenses
Elderly households
Care of household members with disabilities
For personalized help, check with a reputable USDA lender for a professional assessment.
USDA loan down payment requirement in Alabama
The most popular feature of the USDA loan is that it does not require a down payment. This important feature means someone can apply for a loan equal to 100% of the home's price. The only caveat is that the appraised value must match or exceed the price you offer.
Pro Tip: Closing costs apply, just like with any mortgage. These are about 2-5% of the purchase price. On the bright side, these costs can be paid through gift funds, seller credit, lender credit, or other eligible sources.
USDA loan limits for Alabama
USDA loans have no loan limits. . However, there is an indirect limit on the amount you can borrow because you'll only qualify for a certain amount based on your income which is capped.
Here's an example: If a person's income is exactly at the limit for Alabama, their annual income would be $103,500 ($8,625 per month). Here's a rough estimate of their maximum home price. Of course, a lot depends on your debts and other costs. Check with a lender for an accurate maximum home price for you.
| | |
| --- | --- |
| Monthly income | $8,625 |
| Principal, Interest, tax, insurance, HOA, mortgage insurance | $2,500 |
| Front-end debt-to-income | 29% |
| Student loans, auto loans, all other payments | $1,000 |
| Back-end debt-to-income | 41% |
| Example mortgage rate | 6.5%* |
| Estimated home price based on the above | $325,000 |
Mortgage rates, payments, and fees are for example purposes only. Your costs will vary.
USDA debt-to-income ratio
The above example of a 29/41 is the standard DTI maximum. But lenders typically use USDA's computerized underwriting program, called Guaranteed Underwriting System, or GUS. This system might approve much higher DTI levels.
So long as you possess decent credit and/ or other compensating factors, your loan may be approved with a higher-than-normal DTI.
USDA home loan mortgage rates in Alabama
The government backs, or "guarantees," the loan in case the borrower defaults. The USDA will repay the lender up to 90% of the original loan amount. This makes these loans very low risk for lenders.
This government backing means lower rates for USDA homebuyers. USDA loans Alabama are frequently viewed favorably by lenders who, in turn, will often offer low rates to potential homebuyers.
USDA property condition guidelines
USDA holds requirements for the condition of the property.
They are the same quality standards FHA loans use. In essence, the home should be considered safe and livable.
Cosmetic issues like outdated kitchen countertops or bathroom flooring will be overlooked. Problems with major systems like roofing, aged electrical wiring, or foundation decay may require that some repairs be done before the deal can close.
Pros and cons of a USDA loan
While these loans have some very positive features, they also have drawbacks.
Pros
Zero down payment
Low rates
Closing costs can be rolled into the loan in some cases
Lower mortgage insurance than FHA
Cons
Only certain rural and suburban areas are eligible
Household income limits apply
Processing times can be longer
Property standards are somewhat stricter
See if USDA is the right home loan for you.
USDA loan vs. FHA vs. Conventional
FHA loans: An FHA loan has no income or geographical limits, on the positive side. However, on the negative side, it does require at least 3.5% down. The down payment and closing costs can be paid via a gift or down payment assistance program.
VA loans: Like USDA loans, VA loans offer a zero down and low rate loan. But they are only available to eligible military service members.
Conventional loans: The lowest down payment available is 3%. However, the borrower may need a high income and a better credit score to qualify.
| | | | |
| --- | --- | --- | --- |
| Loan feature | USDA | FHA | Conventional |
| Income limits | $103.5k-$238.2K | None | None |
| Geographic restrictions? | Yes | No | No |
| Down payment | 0% | 3.5% | 3% |
| Min. credit score | 580-640 | 580 | 620 |
| Loan limits for 1-unit home | None | $472K-$1.089M | $726K-$1.089M |
| Upfront mortgage insurance | 1.0% of loan | 1.75% of loan | None |
| Monthly mortgage insurance | 0.35% of loan annually | 0.85% of loan annually | 0.40-3%+ of loan annually |
Learn even more about USDA loans.
Alabama down payment and closing cost assistance
Many states offer assistance programs to help first-time homebuyers with certain financial obstacles—Alabama is no exception.
The "Step Up" program is designed for moderate-income home buyers who have the means to afford a mortgage but need assistance with the down payment or closing costs.
The assistance comes in the form of a second, 10-year mortgage. While this program can't be combined with USDA, it can be used to cover the down payment on an FHA or conventional loan. The loans are serviced by a division of the Alabama Housing Finance Authority (AHFA) called ServiSolutions.
An applicant must complete a homebuyer course for educational purposes to be eligible.
Some conditions on income limits include
If the applicant earns $130,600 or less annually, they're eligible for the FHA/VA version of Step Up regardless of household location or size
If they earn 80% or less of the median income for the property location area (or $130,600, whichever is less), they can be eligible for the Conventional version.
If they earn over 80% of the median income in the property area but are still under the annual maximum of $130,600, they can be eligible for a Freddie Mac Advantage Loan.
Credit score minimums for USDA loans Alabama
Approved USDA lenders generally apply their own minimum standards for credit scores. So, if your first lender doesn't like your credit score, shop around.
A typical minimum for a USDA credit score is 620-640, but some lenders can go as low as 580—but this is more the exception than the rule.
USDA mortgage insurance
A required fee is included on a USDA loan to help ensure the program's sustainability. There are two types of fees for USDA loans Alabama—a Guarantee fee and an Annual fee.
Guarantee fee
This fee is an upfront cost of 1% of the loan which can be rolled into the loan amount
Annual fee
This equals roughly $29 per month per $100,000 and is USDA's version of monthly mortgage insurance. It is less expensive than FHA insurance.
How are the USDA Guaranteed Loan and Direct Loan different?
An important detail about this program is that there are two types: Guaranteed and Direct.
Guaranteed loans make up most USDA loans. These are offered by private lenders.
Note: The USDA loan requirements provided in this article refer almost exclusively to the Guaranteed loan type
Direct loans are targeted towards households with "low and very low" incomes, defined as $31,550 to $50,500 annually. The USDA agency itself issues these loans directly. See the USDA website for details.
USDA lenders, the process, and how to apply
The USDA application process is slightly different than for conventional or FHA loans.
The USDA must approve the loan once the lender finishes its full approval. This extra step typically takes just a few days, but you can check the USDA turntime directly.
Despite this extra processing step, applying for a USDA loan is essentially the same process as any conventional loan. The lender is responsible for sending the file to the USDA you you likely won't even notice the extra step.
Here's the USDA process.
Apply with a USDA-approved lender.
Turn in pay stubs, W2s, and other documents..
Make an offer on a home and get the offer accepted.
The lender orders an appraisal and finalizes the approval.
The lender then sends the file to USDA for their approval.
Upon USDA approval, the lender draws the final loan documents.
You sign documents.
The loan closes, and you get the keys.
See if you qualify for a zero-down USDA loan.
USDA loans Alabama FAQ
What is the income limit for USDA loans Alabama?
The 2022-2023 maximum income for all areas of Alabama is $103,500 for 1-4 member households and $136,600 for 5-8 member households.
How do you qualify for a USDA loan in Alabama?
You must be purchasing a home in a USDA-eligible area and be within income limits. Your credit score should be at least580-640 depending on lender, and you should have a DTI of29/41, although some applicants will be approved for higher DTIs.
What down payment do you need for USDA loans Alabama?
There is no down payment required for a USDA loan. Buyers will need to pay typical closing costs of 2-5% of the purchase price.
Do you qualify for a USDA loan in Alabama?
USDA loans turn many Alabama residents into homeowners each year.
See if you can be one of them using this zero-down mortgage program.
Start your USDA loan.