USDA loans in Massachusetts could be the right loan for you if you're looking for a no-down-payment loan with good lending terms.
USDA loans allow borrowers with low-to-moderate income who might find qualifying for traditional mortgages challenging.
Unlike conventional mortgages, which require a down payment amount of at least 3%, USDA loans allow borrowers to finance 100% of the home's purchase price. In other words, 0% payment.
See if you qualify for a zero-down USDA loan.
What's in this article?
What is a USDA loan?
USDA loans in Massachusetts are a type of home loan backed by the United States Department of Agriculture.
USDA loans—also called Rural Development ("RD") or Section 502 loans—are specifically aimed at helping people buy homes in less densely populated areas.
In addition to no minimum down payment, USDA loan requirements offer borrowers better lending terms compared to conventional or FHA loans.
USDA eligible areas in Massachusetts
They focus on "rural" areas (areas with a population less than 35,000 typically meet the USDA's "rural" definition"), but these loans are only available for buying a home. Borrowers cannot use USDA loans to purchase a farm or other agricultural business.
Use the USDA's interactive eligibility map to see what areas are eligible. You might be surprised to know you can get USDA loans in Massachusetts, a state that is well-known for its sky-high home prices and huge population centers.
Greenfield, Massachusetts
Greenfield is a small town of less than 20,000, and it is USDA-eligible in its entirety. Though it's roughly two hours from Boston, it could be a great location for a remote worker whose employer is in the city. Greenfield offers a small-town feel, vibrant downtown, plenty of history, recreation opportunities, and vastly lower home prices than the Boston area.
Greenfield median home price: $244,000
---
Springfield, Massachusetts
The MGM Springfield is a major draw for those in Worcester, less than an hour east of Springfield, Massachusetts. But there's more to New England's fourth largest city than just a 24/7 casino and entertainment venue. Springfield also leads the area in Pioneer Valley tourism, in addition to having a vibrant arts community, eateries, sports museums, and even a Six Flags park. Those looking for more nature-based activities can enjoy the Forest Park, a 735-acre green space home to a zoo, featuring more than 150 diverse animal species. Find eligible homes in West Springfield, Southwick, Westfield, and more.
Springfield median home price: $256,000
---
Amherst, Massachusetts
The vibrant college town of Amherst is Hampshire County's largest. Amherst is home to three prestigious colleges—UMass Amherst, Hampshire College, and Amherst College. The hometown of poet Emily Dickinson boasts a thriving independent movie house, coffee shops, museums, eateries, bookstores, and more. Known for its bookish, artsy vibe and obsession with local food, Amherst and surrounding vicinities offer numerous USDA-eligible areas.
Amherst median home price: $410,000
---
Pittsfield, Massachusetts
About 2.5 hours from Boston and less than an hour from Albany, New York, Pittsfield Massachusetts offers the country feel without having to live too far away from larger cities. USDA-eligible areas are located within minutes of downtown. With a population of over 40,000, Pittsfield has many of the amenities of larger cities while still offering the small-town feel. There are nearly 4,000 jobs available in Pittsfield according to Indeed, offering plenty of opportunities for local work.
Pittsfield median home price: $244,000
---
Southbridge, Massachusetts
Near the border of Connecticut, Southbridge is just 45 minutes from Hartford. Or, if you'd rather stay in your home state, you can be in Worcester in 30 minutes. This town and others near it, like Sturbridge, Fiskdale, and Brimfield offer easy access to major cities via I-84 and the Massachusett Turnpike.
Southbridge median home price: $330,000
Pro Tip: As you can see from the list above, the USDA's definition of "rural" is very generous, with areas of up to 35,000 residents meeting their definition.
If you're not sure whether your desired area is eligible, check the USDA's eligibility map or reach out to a local USDA lender in Massachusetts.
See if your area is eligible for a zero-down USDA loan.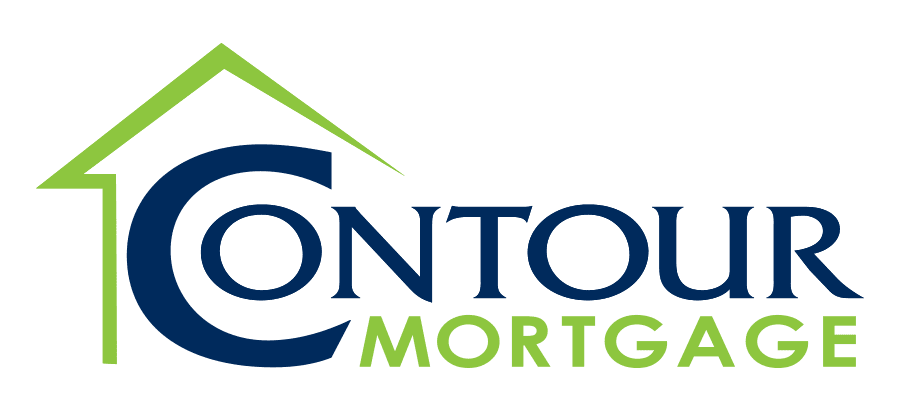 Zero-down USDA loans
Special homebuying programs
Low down payment
Less-than-perfect credit okay
USDA loan income limits for Massachusetts
One of the main eligibility requirements for USDA programs is your income. The USDA loans program is geared toward helping low- to moderate-income households in the United States buy a home.
But just like with their definition of rural, the USDA's definition of low- and moderate-income is generous—it allows an annual income of up to 115% of the median income in your area.
The USDA standard income limit is $103,500 annually for families with 1-4 members. Families with households between 5-8 members can have an income up to $136,600 and still qualify. Higher-income limits are permitted in select, more expensive metro areas.
| | | |
| --- | --- | --- |
| County or Area | 1-4 member household income limit 2022-2023 | 5-8 member household income limit 2022-2023 |
| Lowell | $137,850 | $181,950 |
| Springfield | $137,850 | $181,950 |
| Pittsfield | $137,850 | $181,950 |
| New Bedford | $137,850 | $181,950 |
| Providence | $111,200 | $146,800 |
| Worcester | $137,850 | $181,950 |
| Brockton | $137,850 | $181,950 |
| Dukes County | $148,350 | $195,800 |
When calculating the total household income, the UDSA looks at everyone in the household who is 18+ years old and working, even if they aren't named on the loan application. Everyone at least 18 years of age can be named on the loan if you want.
Using the income of all adults living in the household allows the USDA to ensure their loans are saved for those families in greatest economic need of the program's advantages.
In addition to using the income from everyone living in the household, the USDA also provides a number of eligible deductions to help families meet income requirements.
These include deductions for childcare, dependents, select medical costs, as well as expenses related to elderly households or those with members living with a disability.
Use the USDA's income tool to see what your household income will be after allowable deductions.
If you think you might be over the income limit to get a USDA loan in Massachusetts, reach out to a lender for clarification.
Learn more about USDA income limits.
USDA loan down payment and closing costs
While USDA loans in Massachusetts have a minimum down payment of $0, there are closing costs associated with these home loans.
The USDA allows borrowers to use financial gifts from family members or have the seller pay a percentage of closing costs. Additionally, if your home is worth more than the loan amount, you can add these costs to the total loan amount.
Learn more about USDA Loan Down Payment and Closing Costs
Massachusetts closing cost assistance grants and programs
Massachusetts has several programs aimed at helping residents on their homeownership journey ranging from education to financial assistance.
MassDREAMS and MassHousing Down Payment Assistance are two financial programs offering up to $50,000 to use toward purchasing a home. And depending on where in the Commonwealth of Massachusetts you hope to buy, you might qualify for one of the additional Municipal Down Payment Assistance Programs available.
USDA loan limits for Massachusetts
Unlike some programs that can have a firm income threshold, there isn't a single loan amount that everyone must meet. Instead, the USDA program uses the income limits indirectly to cap how much an eligible home can cost.
Let's look at an example:
If you earned at the exact income limit for most areas, you'd be earning $103,500 annually ($8,625 monthly). But, depending on what debts you have, how much your taxes would be, plus insurance, interest rate, and homeowner's fees, it's your debt-to-income ratio (DTI) that would determine the price of a home you could buy under the program.
| | |
| --- | --- |
| Monthly income | $8,625 |
| Principal, Interest, tax, insurance, HOA, mortgage insurance | $2,500 |
| Front-end debt-to-income | 29% |
| Student loans, auto loans, all other payments | $1,000 |
| Back-end debt-to-income | 41% |
| Example mortgage rate | 6.5%* |
| Estimated home price based on the above | $325,000 |
*Mortgage rates, payments, and fees are for example purposes only. Your costs will vary.
See how much you qualify for.
USDA debt-to-income ratio
When calculating the amount of debt a borrower can carry and still qualify for a zero-down-payment loan, the USDA uses the following breakdown.
Housing DTI maximum 29%
To qualify for a USDA loan, the USDA typically requires the total amount of all housing-related expenses—this includes your mortgage principal, mortgage interest, property taxes, insurance, HOA, and mortgage insurance—to be no more than 29% of your gross income.
Total DTI maximum 41%
Borrowers must typically have a maximum total DTI (housing DTI plus all other expenses) that is no more than 41% of their gross income.
But it's not a firm percentage. The USDA uses an automated mortgage underwriting system called "GUS," which looks at other factors—such as credit score—and will approve some borrowers with higher DTI percentages.
USDA home loan mortgage rates in Massachusetts
Because the USDA backs USDA loans in Massachusetts—reducing the risk lenders face—buyers can be eligible for better interest rates compared to conventional or FHA loans.
Check your USDA rate.
USDA property condition guidelines
To help protect homebuyers, the USDA has certain guidelines around the condition of a property—the home does need to be liveable at the time of closing.
In other words, if the home you want needs to have minor cosmetic repairs done, like a new countertop or light fixtures replaced, the USDA can still approve your application.
However, if the home you want needs a new roof because the current one is severely damaged or partially missing, borrowers would be required to repair the damage before closing.
Pros and cons of a Massachusetts USDA loan
Like most things in life, USDA loans come with both advantages and disadvantages. USDA pros and cons include the following.
Pros of USDA loans in Massachusetts
Minimum $0 down payment
Sellers can contribute toward closing costs
Low-interest rates
Aimed at helping low- and moderate-income households with a home
Cons to the USDA loans
Geographic restrictions—not every address in Massachusetts is eligible
Income—including all adults in the household—must be below limits
Cannot use USDA loans for investment properties or duplex/triplex
Learn more about homebuying.
FHA loan vs VA loan vs Conventional loan
FHA loan: Offers a 3.5% minimum down payment option, low-interest rates, and relaxed credit requirements. Borrowers must pay mortgage insurance for the lifetime of the loan.
VA loan: Offers a $0 minimum down payment option and very low-interest rates to eligible military and veteran servicemembers. VA loans are also available to reservists and eligible surviving spouses
Conventional loans: Offer a 3% minimum down payment option and low-interest rates. Typically has stiffer credit score requirements—higher scores get better interest rates.
| | | | |
| --- | --- | --- | --- |
| Loan feature | USDA | FHA | Conventional |
| Income limits | $103.5k-$238.2K | None | None |
| Geographic restrictions? | Yes | No | No |
| Down payment | 0% | 3.5% | 3% |
| Min. credit score | 580-640 | 580 | 620 |
| Loan limits for 1-unit home | None | $472K-$1.089M | $726K-$1.089M |
| Upfront mortgage insurance | 1.0% of loan | 1.75% of loan | None |
| Monthly mortgage insurance | 0.35% of loan annually | 0.85% of loan annually | 0.40-3%+ of loan annually |
See if you qualify for a zero-down USDA loan.
USDA loan credit score minimum
While USDA lenders in Massachusetts determine their own credit score requirements, most require a score of 620. Some lenders will consider minimum scores of 640, while others will go as low as 580.
USDA mortgage insurance
All USDA loans require borrowers to pay a couple of additional fees that help to fund the program for future borrowers.
Guarantee fee
The USDA Guarantee fee, which borrowers can roll into their total loan amount, is equal to 1% of the total mortgage loan amount. Borrowers who opt not to include this in their mortgage must pay the 1% at closing.
Annual fee
The USDA Annual fee cannot be rolled into the mortgage amount. It equals 0.35% of your mortgage's outstanding balance, calculated annually. It works out to about $29 each month for every $100,000 you borrow. The total annual amount is divided into 12 equal payments, which you pay along with your monthly mortgage payment.
How are the USDA Guaranteed Loan and Direct Loan different?
There are two types of home loans backed by the USDA: Guaranteed and Direct.
The majority of USDA loans issued in the United States fall under the Guaranteed Loan heading. These are loans offered by banks and mortgage lenders—not directly from the USDA. Additionally, Guaranteed loans are aimed at moderate-income borrowers. This article concentrates on Guaranteed Loans.
By contrast, Direct USDA loans are issued by the USDA and are for "low and very low" income earners. The USDA defines "very low" as an annual income of $31,550 or less and "low" as an annual income between $31,551 and $50,500. Direct USDA loans have stricter eligibility requirements.
To find out more about the Direct program, see USDA's website.
USDA lenders, the process, and how to apply
Unlike most other loans, USDA loans require an extra approval step that can add days to the processing of your home loan.
The following process is what you can expect when applying for a USDA loan in Massachusetts.
Choose a mortgage lender and submit an application, plus any supporting documentation.
Start house hunting, find a home, make an offer, and get an accepted offer from the seller.
After you get an accepted offer, your lender will order a home appraisal and then finalize the approval at their level.
After the lender approves your application, they send it to the USDA for their review and approval.
After the USDA approves your loan, your mortgage lender will draw up the final loan documents for your signature.
Once you sign the documents and close on your loan, you'll get the keys to your new home.
Massachusetts USDA loan FAQ
What credit score do I need for a Massachusetts USDA loan?
While credit score requirements can vary depending on your lender, most USDA lenders look for scores between 620 and 640 to qualify for a USDA loan in Massachusetts, but some go as low as 580.
What is the minimum down payment for a USDA loan?
Eligible borrowers can take advantage of the USDA loan's zero-down-payment option. The minimum down payment for a USDA loan in Massachusetts is $0.
How much is the USDA upfront fee?
The USDA loan guarantee fee is equal to 1% of the total amount of your loan and is payable at closing. The USDA allows borrowers to roll this fee into the total amount of the home loan.
Do you qualify for a Massachusetts USDA loan?
Yes, borrowers must meet certain eligibility requirements to qualify for a USDA loan in Massachusetts. But the good news is USDA loans aren't any more difficult or complex than other loans.
Many borrowers can find the USDA loan process more streamlined because they don't need to try to save up for a down payment.
If you're considering buying a home in Massachusetts, take a few minutes and find out if your household could qualify for a zero-down USDA loan.
See if you qualify for a zero-down USDA loan.