Are you having difficulty saving up the money for a down payment? If yes, then USDA loans in Idaho might be the best solution for you.
This government-backed loan program enables low, and moderate-income Americans to buy homes in Idaho's beautiful rural and suburban locations without having to save up thousands beforehand.
What are the details of this loan program? What does a borrower need to qualify?
See if you're eligible for an Idaho USDA loan.
USDA loans defined
It's surprising more people aren't more familiar with this option to buy their home. Some people might know the program under different names
Rural Development loans, or R.D. loans
Section 502 Guaranteed Loan Program—referring to the portion of the rulebook that details the mortgage program
The reason the program was created in 1991 was to encourage Americans to choose areas outside of big cities to buy their primary residence. With the rise of the working-from-home trend during the pandemic, the need for urban locations has greatly diminished, making USDA loans in Idaho even more appealing.
Let's look at the USDA loan requirements and any restrictions for qualifying, including income limits and eligible areas in Idaho.
Idaho locations that are USDA-eligible
As you might imagine for Idaho, there are plenty of rural locations in which USDA home loans can be used. This, however, does not mean the homes have to be remote or far away from big urban and economic centers.
In fact, many homes are quite suburban in design and location, some part of a larger metropolitan region with easy commuting to big-city amenities. The USDA eligibility map can show you exactly (non-shaded areas) what locations are considered "rural."
Here are five urban locations in Idaho with several choices of nearby eligible towns.
Coeur D'Alene, Idaho
The area around Coeur d'Alene is chock full of lakes, dozens of them left behind by ice age glaciers. Of the 55 lakes within easy driving distance from the town itself, perhaps the most scenic and full of available activities is Lake Coeur d'Alene itself. Some of the biggest employment opportunities in the city are found within the lumber, healthcare, manufacturing, and tourism industries.
The median home price in Coeur D'Alene, Idaho is $595,500. USDA-eligible areas like Post Falls, Idaho have lower home prices that can start as low as $65,000.
---
Twin Falls, Idaho
As a southern Idaho city, Twin Falls has year-round outdoor activities, and its proximity to Washington, Nevada, Utah, and Oregon opens up other opportunities for enthusiasts as well. Twin Falls's location, low business costs, and low cost of living draw a wide range of industries, employers, and talent from everywhere.
The median home price for Twin Falls, Idaho is only $365,000. A 20-minute commute can find you in USDA-eligible areas like Jerome, Idaho with homes that can start at $80,000.
---
Pocatello, Idaho
Pocatello, Idaho, sits within a beautiful mountain valley by the edge of the Snake River Plain. Located at the junction of Interstate 86 and 15, Pocatello is ideally situated for ground, rail, and air transport connections. The community has been thoroughly wired for telecommunication services and is home to several high-tech companies.
Pocatello, Idaho has a median home price of $329,900, with nearby American Falls, Idaho home prices starting as low as $69,000 in a USDA-eligible area.
---
Idaho Falls, Idaho
Idaho Falls, Idaho is located in Bonneville County and is the largest city in the region of Eastern Idaho and the fifth largest in the state. The city is served by the Regional Airport and is a hub for several surrounding towns and communities like Iona and Ucon. The largest industries here are health care, retail trade, and professional, technical, and scientific services. 
The median home price in Idaho Falls, Idaho is $385,000. The nearby town of Shelley, Idaho (less than a 15-min drive) is USDA-eligible and has home prices starting at $255,000.
---
Boise, Idaho
Since Boise, Idaho, is the capital, it's not surprising to find that the state government is one of its main employers. But beyond that, Boise ranks sixth in America for the number of corporate headquarters located in a city. Many other major companies have major facilities in the area. Tourism is another big source of revenue for the area, and high-technology industries are fast becoming an important sector here.
The median home price in Boise, Idaho is $545,000, but in USDA-eligible towns like Homedale, Idaho home prices can start around $200,000.
See if your area is eligible.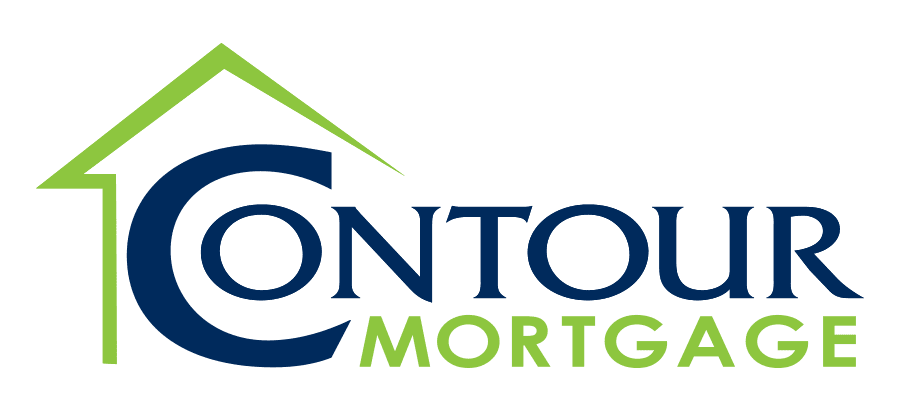 Zero-down USDA loans
Special homebuying programs
Low down payment
Less-than-perfect credit okay
USDA income limits for Idaho
Household income limits are set for every applicant to make sure that the USDA loan program is used by its intended borrowers—only low-to-moderate-income Americans.
USDA income limits have two categories: 1-4 member or 5-8 member households.
For the state of Idaho, every county is set to the standard income limit for the U.S.: $103,500 for households with 1-4 members and $136,600 for those with 5-8 members.
| | | |
| --- | --- | --- |
| County or Area | 1-4 member household income limit 2022-2023 | 5-8 member household income limit 2022-2023 |
| Lewiston | $103,500 | $136,600 |
| Coeur d'Alene | $103,500 | $136,600 |
| Logan | $103,500 | $136,600 |
| Bonner | $103,500 | $136,600 |
| Fremont | $103,500 | $136,600 |
| Madison | $103,500 | $136,600 |
| Tenton | $103,500 | $136,600 |
| Washington | $103,500 | $136,600 |
| Gooding | $103,500 | $136,600 |
| Clearwater | $103,500 | $136,600 |
If the median income of a county in Idaho increases, it's possible the income limit for that county could rise as well.
Should you discover that your income is above the limit, don't assume you are ineligible. Deductions can be used to lower your income (Childcare and medical expenses, elderly and disabled household members, dependents, and so on.)
USDA has a handy income tool to help you check your income eligibility, or you could consult with a USDA lender.
Learn more about homebuying.
USDA loan closing costs
Closing costs still have to be paid, regardless of the fact that you don't need any money upfront for a down payment. Typical closing costs will run about 2-5% of the home's price, but there are different ways you might be able to pay them.
First, you can roll closing costs into your loan if the appraised value happens to come in higher than the purchase price.
Second, USDA loan closing costs can be paid via non-traditional means like gift funds, a seller or lender credit, or other eligible sources.
For more information regarding USDA loan down payment and closing costs, contact your USDA-approved lender.
Idaho closing costs assistance programs
If you have financial difficulty with saving the closing costs necessary for your purchase, there are two Idaho Housing programs that might be used to cover these costs (and down payments). The programs are called Second Mortgage and Forgivable Loan.
A Second Mortgage from Idaho Housing
This assistance program is a loan with a fixed rate that must be paid back monthly over 10 years. Some of the details of this loan program include
The maximum amount of the second mortgage is 7% of the appraised value or sales price (whichever is less).
An income limit of $150,000 for some products
A Homebuyer Education certificate is required
Borrowers must contribute a minimum of 0.5% of the purchase price of their own funds toward the transaction
The Idaho Housing Forgivable Loan
This is a 10-year assistance loan that can finance up to 3% of the purchase price. Some other details of this loan include
No requirement to be a first-time buyer
There is a tiered forgiveness plan of 10% per year
A lien is placed on the property
For property purchase only
Homebuyer education is required.
Borrowers have to contribute at least 0.5% of the purchase price of their own funds
USDA loan limits for Idaho
Lenders set the limits on how much a person can borrow based on two comparisons or ratios called DTI or debt-to-income ratios.
Here's a hypothetical person's income and debt load to show you what we mean.
| | |
| --- | --- |
| Monthly income | $8,625 |
| Principal, Interest, tax, insurance, HOA, mortgage insurance | $2,500 |
| Front-end debt-to-income | 29% |
| Student loans, auto loans, all other payments | $1,000 |
| Back-end debt-to-income | 41% |
| Example mortgage rate | 6.5%* |
| Estimated home price based on the above | $325,000 |
(Note: your own financial figures will vary from these.)
In this example, the buyer makes $8,625 a month, or $103,500 a year, the standard income limit for all of Idaho.
The total monthly mortgage payment they would have to make adds up to $2,500, or 29% of their monthly income. This is the "front-end DTI."
Next, the lender will take all their other payments ($1,000) and add that to the mortgage payment—$3,500 or 41% of their monthly income. This is the "back-end DTI."
Check your eligibility for a zero-down USDA loan.
What makes a good DTI for USDA loans?
It's no accident that we used the above example—it happens to be the standard maximum for most lenders, typically expressed as 29/41. But if you're above this maximum, don't jump to the conclusion that you're not eligible for a USDA loan.
Most lenders use an automated underwriting system provided by the USDA called GUS or Guaranteed Underwriting System. These lenders might find that an applicant with a DTI above the standard maximum might still be approved.
What are mortgage rates like for USDA loans in Idaho?
Because of the special government backing included in these loans, USDA lenders frequently offer interest rates that are lower than for conventional loans. That's because lenders realize that the government guarantees to pay back up to 90% of the loan if the borrower defaults, which gives them more leeway for competitiveness.
USDA loans Idaho property condition guidelines
Borrowers often ask what sort of condition the property needs to be in to be acceptable for a USDA loan. If you're already familiar with FHA standards for properties, then you have a good idea of what to expect since they are very similar.
The USDA insists that any home that is bought using their program must be in a livable and safe condition. Major issues like broken pipes or faulty wiring will have to be repaired before closing can occur. Smaller issues that don't affect safety or livability are not considered obstacles to closing the sale.
Also, many borrowers consider using a USDA rehab loan if the property doesn't meet the USDA requirements or if they need to build a new home. Essentially, they can buy and repair a home with one loan.
USDA construction loan lenders for this purpose are harder to find but are available.
Pros and cons of USDA loans Idaho
Like any loan product, USDA loans have their pros and cons. Here's a big-picture overview of the positives and possible drawbacks of USDA loans in Idaho.
Pros
A down payment is not required
Closing costs can often be included in the loan itself, so long as the assessed value is greater than the offered price
USDA loan rates are often lower than conventional rates
Mortgage insurance is often cheaper than with an FHA loan
Cons
Homes must be located in rural areas—although these might be quite close to urban centers
Not available to borrowers with higher incomes
Processing delays may be involved
Like the FHA, USDA loan have requirements for the condition of the property
How do USDA loans Idaho compare to other loans?
VA loans: There's no down payment requirement for VA loans, but only eligible military members (or their surviving spouses) can access this loan program.
FHA loans: While there are some advantages to FHA loans over USDA (no income or geographic restrictions), down payments of at least 3.5% are required. However, down payments can be paid with gift funds or from a state assistance program.
Conventional loans: Down payments are required. Some lenders will accept as little as 3% down (from borrowers who have high credit scores), while others might require at least 20%.
| | | | |
| --- | --- | --- | --- |
| Loan feature | USDA | FHA | Conventional |
| Income limits | $103.5k-$238.2K | None | None |
| Geographic restrictions? | Yes | No | No |
| Down payment | 0% | 3.5% | 3% |
| Min. credit score | 580-640 | 580 | 620 |
| Loan limits for 1-unit home | None | $472K-$1.089M | $726K-$1.089M |
| Upfront mortgage insurance | 1.0% of loan | 1.75% of loan | None |
| Monthly mortgage insurance | 0.35% of loan annually | 0.85% of loan annually | 0.40-3%+ of loan annually |
USDA loans credit scores
Minimum credit scores are determined by the individual lender, much like loan limits. On average, a score of 620 or 640 would be the minimum that most USDA lenders would accept. If you're lucky, you might find one that will go for a score of 580, but they are pretty scarce.
See if you qualify for a zero-down USDA loan.
USDA mortgage insurance fees
Because USDA loans are backed by the government, mortgage insurance is handled as an added fee on your loan.
The USDA Loan Guarantee Fee is an upfront fee paid at closing that equals 1% of the loan amount. It can often be rolled into the loan itself.
The USDA Annual Fee is 0.35% of the loan balance per year, divided by 12 and added to your monthly payments.
What is a USDA Direct loan? What is a USDA Guaranteed loan?
Up to this point, almost all the information here has related to USDA Guaranteed loans. These are the most frequently used USDA home loans, issued entirely by private lenders to mostly moderate-income earners.
USDA Direct loans, on the other hand, are processed and administered only by the government for low ($50,500/year) or very low-income ($31,550/year) earners. Qualifying for these loans can be more difficult, according to the USDA Direct requirements.
How to apply for USDA loans in Idaho
There is a slight difference in applying for USDA loans compared to FHA or conventional loans—one extra step that may require extra processing time.
Here's a breakdown of the USDA loan application process.
Apply with a USDA lender—include all relevant documentation.
Get an accepted offer on the home you want.
An appraisal is ordered by the lender.
If the lender requirements are met, they finalize their portion of the mortgage.
The file is sent by the lender to the USDA for approval (this is the processing extra step, which may delay a final decision from a few days to weeks).
If the USDA approves, the lender can draw the final loan documents.
All parties sign the documents and the deal is done.
Idaho USDA loan FAQ
Who administers USDA loans in Idaho?
USDA Guaranteed loans are processed almost entirely by private lenders—but the file is reviewed by the USDA for compliance with their rules. USDA Direct loans (for very low or low-income borrowers) are administered entirely by the USDA.
What is the income limit for USDA loans in Idaho?
The income limits for all counties of Idaho are $103,500 for 1-4 member households and $136,600 for 5-8 member households.
Is a down payment ever required for USDA loans in Idaho?
USDA loans do not require a minimum down payment. A lender may require a small down payment, but only to reduce your debt-to-income ratio or act as a compensating factor for a weaker loan file.
Become a homeowner in Idaho with a USDA loan
If you're interested in becoming a homeowner in a rural location in Idaho, UDSA loans could easily be the best option for you. No down payment and the chance for 100% financing is a fantastic way for moderate-income Americans to own a home without having to save up thousands of dollars beforehand.
See if you qualify for a zero-down USDA loan.