USDA loans in Louisiana are a great way to become a homeowner without saving for a large down payment.
You can typically get a lower monthly mortgage payment than other loan types and with no down payment. The program also offers competitive interest rates and access to rural and suburban properties—perfect for those looking to move outside city limits.
To make it even more accessible, USDA loans are available to borrowers with lower credit scores and incomes than other home loan programs.
And because the US Department of Agriculture backs them, lenders offer competitive interest rates.
See if you qualify for a zero-down USDA loan.
What's in this article?
What is a USDA loan?
The USDA loan is an attractive option for many potential home buyers because it offers advantages over conventional loans.
For starters, no down payment is required, so you can buy a house without worrying about saving up thousands of dollars. Lower credit is okay, and closing costs can be financed with assistance programs or even financed into a loan in some cases.
Despite the name, this loan is not for farms or even homes with acreage. It's for the typical home you would see in any neighborhood.
Make sure you familiarize yourself with the USDA loan requirements and eligibility criteria to take advantage of this great opportunity.
USDA-eligible areas in Louisiana
The USDA program is for property in rural areas—not farms.
Keep in mind, though, many of the regions may be solidly suburban. The USDA's definition of "rural" is quite generous.
In some cases, cities of up to 35,000 residents are considered rural, even if they are traditionally known for being part of a larger metro area. It's worth checking areas around your city, even if you don't consider it "rural."
You can view the USDA's interactive map to find eligible areas. But we've also compiled five areas in Louisiana worth checking out that are eligible for a USDA mortgage.
Abbeville, Lousiana
Abbeville is located in Vermillion Parish, 60 miles southwest of Baton Rouge and 150 miles west of New Orleans. It could be considered a suburb of Lafayette since it's only 40 minutes away. Named after the founder's hometown in France, this quaint town is full of historical sites and hosts many festivals. Take walking tours to learn of the local history or hang out in the picture-perfect main street square. Tourism is also a big contributor to the local economy, as well as oil production, cattle, and forestry.
Abbeville median home price: $80,000.
---
Kaplan, Louisiana
Kaplan is 22.2 miles from Lafayette and 75 miles from Baton Rouge. This rural community is known for its gracious hospitality and agricultural production. The nearby Sabine River provides recreational opportunities such as fishing. Picture yourself walking from your new home to the local farmers market and enjoying this little piece of small-town America.
Kaplan median home price: $110,000.
---
Baton Rouge, Louisiana
Though Baton Rouge is Louisiana's second-most populous metro area with over 870,000, USDA-eligible areas are located just 25 minutes outside the city in areas like Monticello, Denham Springs, and Port Allen. The city is known for its strong economy fueled by the oil industry, medicine, research, and even motion picture production.
Baton Rouge median home price: $235,000.
---
Shreveport, Louisiana
With a population of nearly 400,000, you wouldn't think the Shreveport area was USDA-eligible. Yet, cities just 20 minutes outside of downtown are eligible, such as Haughton, Eastwood, Greenwood, and Waskom. Barksdale Air Force Base is close by, providing jobs to the local economy. Shreveport is known as the hub of the Ark-La-Tex region, where the three states meet.
Shreveport median home price: $190,000.
---
New Orleans, Louisiana
While New Orleans proper isn't eligible, areas less than 30 minutes from downtown are. Neighborhoods like Woodmere, Westwego, Marrero, and others are zero-down eligible. USDA loans only for very-rural areas? Not even close. New Orleans is a world-class city that leads in art, entertainment, and culture.
New Orleans median home price: $322,000.
See if your area is eligible. Contact a USDA lender.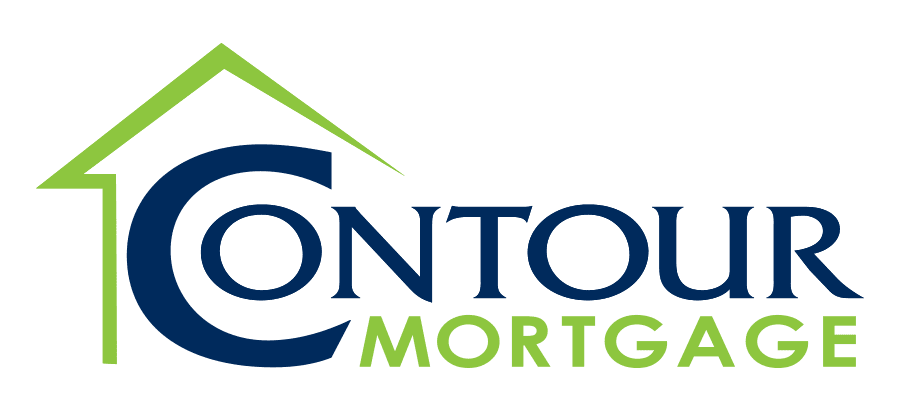 Zero-down USDA loans
Special homebuying programs
Low down payment
Less-than-perfect credit okay
USDA loan income limits for Louisiana
The USDA loan program is created to help those with low-to-moderate income to become homeowners.
Generous income limits make this achievable for many families. USDA eligibility requires that household income cannot be more than 115% of the median income in your area.
Most places have an annual income limit of $103,500 for a 1-4 member household and $136,600 for a 5-8 member household. This number is usually higher near more expensive metropolitan areas.
Note: When determining if an applicant qualifies for a loan, the USDA includes all adults who are 18 and over in the household when determining eligibility. These incomes, however, won't be used by themselves to qualify someone for a loan unless all those individuals are also on the loan application. Run an income calculator on USDA's website.
Learn more about USDA income eligibility.
Deductions to consider with income eligibility:
Childcare expenses for children under 12
Dependents living in the home
Certain medical expenses
Elderly households
Care of household members with disabilities
Those who think they are over income limits should check with a lender
| | | |
| --- | --- | --- |
| County or Area | 1-4 member household income limit 2022-2023 | 5-8 member household income limit 2022-2023 |
| Baton Rouge | $103,500 | $136,600 |
| Lafayette | $103,500 | $136,600 |
| Richland Parish | $103,500 | $136,600 |
| Shreveport | $103,500 | $136,600 |
| Monroe | $103,500 | $136,600 |
| New Orleans | $103,500 | $136,600 |
| Monroe | $103,500 | $136,600 |
| Lake Charles | $103,500 | $136,600 |
| Vermilion Parish | $103,500 | $136,600 |
| Hammond | $103,500 | $136,600 |
USDA loan down payment and closing costs
The USDA loan program may be the best option if you don't have a lot of money saved up for a down payment.
Even though there are no down payments associated with a USDA loan, buyers still have to pay closing costs.
These could include fees for the title, appraisal, and other incidentals related to buying a home. Fortunately, family members can give monetary gifts to cover these expenses.
Another option is asking the seller to either pay for some or all of the closing costs or include them in the loan if the appraised value is higher than what's being asked for the house.
Learn more about USDA Loan Down Payment and Closing Costs.
Louisiana closing cost assistance grants and programs
Louisiana offers several assistance programs and grants for those looking to purchase a home.
The Louisiana Housing Corporation (LHC) has a Delta 100 program that offers up to $10,000 for closing costs and down payments.
Another option is the MRB Loan Program. This program offers resources to help those in need with their down payments and closing cost.
USDA loan limits for Louisiana
The Guaranteed USDA loan program has no specific loan limits, but income thresholds determine the home price someone qualifies for.
On average, someone in the U.S. would make $103,500 annually, which is about $8,625 per month.
Depending on their monthly expenses and debts (e.g., insurance premium payment, taxes owed), home prices would be limited based on their maximum debt-to-income (DTI) ratio allowed by most lenders today.
Explanation: If someone's income were exactly at the limit for most areas of the country, they would make $103,500 annually or $8,625 per month. Depending on other debts, taxes, insurance, HOA, and interest rate, their home price would be capped based on their max DTI.
| | |
| --- | --- |
| Monthly income | $8,625 |
| Principal, Interest, tax, insurance, HOA, mortgage insurance | $2,500 |
| Front-end debt-to-income | 29% |
| Student loans, auto loans, all other payments | $1,000 |
| Back-end debt-to-income | 41% |
| Example mortgage rate | 6.5%* |
| Estimated home price based on the above | $325,000 |
Mortgage rates, payments, and fees are for example purposes only. Your costs will vary.
USDA debt-to-income ratio
The USDA loan program's standard debt-to-income ratio (DTI) requirements are 29/41. In simpler terms, your housing expenses should not exceed 29% of your gross income and your total debts should not exceed 41% of your gross income.
However, lenders will run your scenario through USDA's computerized approval system, which might approve you even with higher DTIs.
See if you can buy a home with zero down.
USDA home loan mortgage rates in Louisiana
USDA mortgage rates tend to be lower than conventional and FHA loan rates. This is because the USDA loan program is backed by the government, which helps to reduce the risk for lenders, allowing them to give a break to borrowers on their rates.
Learn more about USDA Loan Mortgage Rates in Louisiana.
USDA property condition guidelines
Similar to other government-backed programs such as the FHA and VA, the USDA loan program requires that properties purchased with the loan meet specific standards to qualify for financing.
There are several standards a house must meet to qualify for financing, such as being structurally sound, efficient, safe, and up to the health code.
Most importantly, the property cannot have any significant issues, though it's possible for houses that still need minor repairs to qualify.
Homes with major issues may be eligible for a USDA construction loan.
Pros and cons of a Louisiana USDA loan
While USDA loans are an excellent option, they come with limitations, just like anything else. Let's review the USDA pros and cons.
Pros
Competitive interest rates
Low mortgage insurance rates
Zero down payment
Lenient credit score minimum
Cons
Mortgage insurance is permanent
Income and geographical limits
Extra time needed to close
Only 30-year, fixed-rate loans
FHA loan vs VA loan vs Conventional loan
FHA loan: FHA loans only require a 3.5% down payment, while USDA loans offer 100% financing with no money required upfront except for closing costs.
VA loan: If you're active duty military, a veteran, or a surviving spouse, this offer has no down payment and lenient credit score requirements.
Conventional loan: Rates are lower than FHA loans and qualifying guidelines are often more flexible. The minimum down payment is 3% of the purchase price, though PMI is required if your down payment is less than 20%. The minimum credit score is typically 620 and could be even higher depending on the lender.
| | | | |
| --- | --- | --- | --- |
| Loan feature | USDA | FHA | Conventional |
| Income limits | $103.5k-$238.2K | None | None |
| Geographic restrictions? | Yes | No | No |
| Down payment | 0% | 3.5% | 3% |
| Min. credit score | 580-640 | 580 | 620 |
| Loan limits for 1-unit home | None | $472K-$1.089M | $726K-$1.089M |
| Upfront mortgage insurance | 1.0% of loan | 1.75% of loan | None |
| Monthly mortgage insurance | 0.35% of loan annually | 0.85% of loan annually | 0.40-3%+ of loan annually |
USDA loan credit score minimum
While the standard is generally 620-640, some lenders may be willing to go lower depending on other circumstances. Some have approved applicants with scores as low as 580.
See if your credit score is eligible.
USDA mortgage insurance
The USDA loan program has two types of mortgage insurance: an upfront USDA Loan Guarantee Fee and an Annual Fee.
The Guarantee Fee is a one-time fee that goes towards the closing costs, and it's typically 1% of the desired loan amount for purchase loans or refinances.
The Annual Fee is an annual, ongoing fee that's in addition to your mortgage payments. It helps support the program and is equal to 0.35% of the loan amount per year. Fortunately, you pay 1/12 of this fee monthly along with the mortgage payment, so it's not a separate effort each year to remember to pay it.
Learn even more about homebuying.
How are the USDA Guaranteed Loan and Direct Loan different?
There are two types of USDA home loans: Guaranteed and Direct.
The USDA loan program is designed for moderate-income borrowers and offers government-backed loans from banks and lenders. If your household income falls into the "low" or "very low" bracket, you're eligible for a Direct USDA loan.
These brackets are defined as follows:
Very low: $31,550 annual income in most areas
Low: $50,500 yearly income in most areas
Government-issued loans come with stricter rules.
Find out more about the Direct program on the USDA website.
USDA lenders, the process, and how to apply
USDA loans come with a slightly different process compared to FHA and conventional in that the USDA itself has to approve the loan after the lender approves it, which requires extra time.
However, you apply with a regular bank or mortgage company. You don't apply with the government directly for the Guaranteed program.
The steps to this process are as follows:
Apply with the lender.
Submit all your documentation.
Find and make an offer on a home, and get an accepted offer.
The lender orders an appraisal and finalizes the approval on their end.
The lender then sends the file to USDA for approval.
Upon USDA approval, the lender draws the final loan documents.
Sign the documents.
The loan closes and you get the keys.
Louisiana USDA loan FAQ
How do I qualify for a USDA loan in Louisiana?
USDA loans don't require a down payment if you have a family of 1-4 and an income of $103,350 or below. If you have a family of 5 or more, your income should be $136,600 or lower.
What credit score is needed for a USDA loan?
Your credit score should be at least 640. However, there may be some cases where it can be 580.
How much will USDA approve me for?
There is no set limit on the loan amount. It depends on your circumstances. Meeting with a mortgage loan officer can help you determine your eligibility and amount.
Do you qualify for a Louisiana USDA loan?
Applying for and being approved for a USDA loan in Louisiana has many benefits!
By getting pre-approved for a USDA loan from an experienced lender, you're one step closer to owning your own home. With the proper preparation, your goal can become a reality.
See if you qualify for a zero-down USDA loan.
Our advise is based on experience in the mortgage industry and we are dedicated to helping you achieve your goal of owning a home. We may receive compensation from partner banks when you view mortgage rates listed on our website.