Become a homeowner in Florida with zero down
When a renter is asked why they don't buy a home, the answer is often the same: no down payment.
But a special program offered by the U.S. Department of Agriculture offers a zero down loan for regular homes. This is known as the USDA home loan.
This program is meant to encourage homeownership in rural and suburban areas, which is why it's also known as the Rural Development, or RD, loan.
People who first hear about it are confused. Is it for farms? No. USDA runs many programs that support development in rural areas, this being one of them. You can't buy a farm with this loan; only normal, single-family homes with a lot size typical for the area.
Thousands of regular homebuyers per year use the program to break into homeownership and start building wealth through real estate.
See if you qualify for a zero-down USDA loan.
What's in this article?
USDA eligible areas in Florida
To meet USDA loan requirements, the home must be in a USDA-eligible area. These locations are more plentiful than you might think.
Even neighborhoods that are within commuting distance of major cities are often eligible.
Check USDA's eligibility map to pinpoint a specific address.
Towns up to 35,000 in population may be eligible if they are rural in character and have a lack of mortgage credit availability to low- and moderate-income families.
Note: All non-shaded areas are eligible
Lakeland, Florida
Pockets east and west of Lakeland are eligible for zero-down USDA loans. Fifteen minutes to the east is Fussels Corner and to the west, various neighborhoods between Lakeland and Plant City are eligible. Lakeland is part of the greater Tampa area. Its economy is supported by citrus farming, mining, tourism, and retail. Publix is Lakeland's largest employer, and other employers include Amazon and Geico. With homes that are still affordable and good employment opportunities, affordable homeownership is attainable in various USDA-eligible neighborhoods around the city.
Lakeland median home price: $317,700
---
Kissimmee, Florida
Kissimmee is the largest city in Osceola County with a population of nearly 80,000. You might be surprised, then, that there are USDA-eligible pockets nearby, such as Eagle Lake, Southwood Estates, and Intercession City. These communities are found just minutes outside Kissimmee. The city is in close proximity to Orlando, home many theme parks, the most well-known of which being, of course, Walt Disney World.
Kissimmee median home price: $345,000
---
Pensacola, Florida
Pensacola is home to an international airport, Pensacola Naval Air Station, and a population of more than 50,000. Yet about 30 minutes from downtown are places like Floridatown, Pace, Pea Ridge, and other neighborhoods along Highway 90. To the west, areas along West Nine Mile Road and Mobile Highway are eligible.
Pensacola median home price: $265,000
---
Fort Myers, Florida
Communities like Buckingham, Olga, and Alva are just minutes from the Fort Myers area yet are eligible for zero-down USDA home loans. Many communities south of State Road 82 are eligible as well. A healthy economy supported by tourism, healthcare, and retail.
Fort Myers median home price: $368,000
---
Gainesville, Florida
Gainesville is a populous city with 141,000 residents but has USDA-eligible areas just 20-30 minutes from the city. Communities like Newberry to the west and Grove Park and Waldo to the east are within eligible areas. To the north, Hague and Alachua are approved USDA areas. Top employers are the University of Florida, UF Health, and the Gainesville VA Medical Center. With robust employment opportunities and affordable homes in the area, Gainesville is a top Florida location for USDA homebuyers.
Gainesville median home price: $275,000
See if you can become a homeowner with a USDA loan.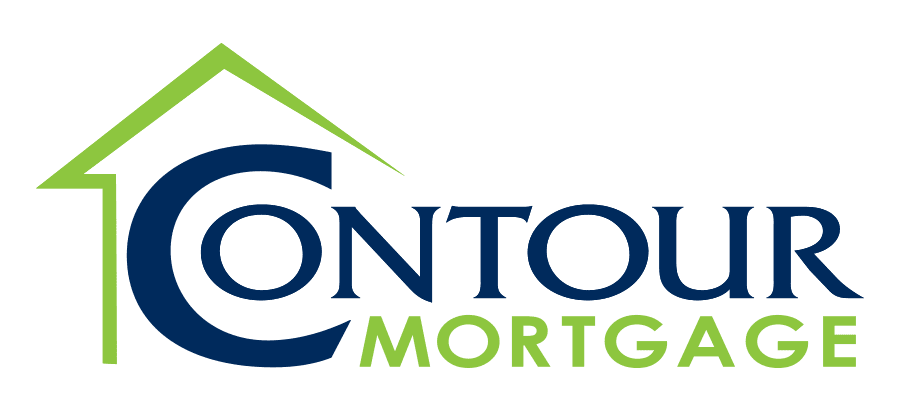 Zero-down USDA loans
Special homebuying programs
Low down payment
Less-than-perfect credit okay
USDA loan income limits for Florida
Besides geography, the other major eligibility factor is income, which must be below USDA's limits to qualify. However, the limits are quite generous: up to $103,500 annually for a 1-4 member household and $136,600 for a 5-8 member household.
More expensive locations get higher limits.
See below for Florida income limits and USDA's income eligibility document if your area is not listed.
| | | |
| --- | --- | --- |
| County or Area | 1-4 member household income limit 2022-2023 | 5-8 member household income limit 2022-2023 |
| Naples | $108,450 | $143,150 |
| Lakeland | $103,450 | $136,600 |
| Kissimmee | $103,450 | $136,600 |
| Pensecola | $103,450 | $136,600 |
| Ocala | $103,450 | $136,600 |
| Bradford County | $103,450 | $136,600 |
| DeSoto County | $103,450 | $136,600 |
| Glades County | $103,450 | $136,600 |
| Hamilton County | $103,450 | $136,600 |
| Lafayette County | $103,450 | $136,600 |
Keep in mind that USDA counts all income in the household toward income limits, not just those on the loan.
This includes elderly parents who collect social security, a son or daughter who is 18+ and employed, and any other side income.
If you're unsure whether you are eligible, contact a lender or use USDA's income tool.
Certain income deductions can help your eligibility. Learn more about USDA income limits.
USDA loan down payment requirement in Florida
The USDA down payment requirement is zero. In other words, this is a 100% financing loan.
It's one of the only zero-down loan options available today.
Keep in mind that all mortgages require closing costs. These equal 2-5% of the loan amount and must be paid at closing.
You can get closing cost assistance from a non-profit organization, family member, via a seller credit or down payment assistance program.
Learn more about how to pay for USDA closing costs.
Florida closing cost assistance grants and programs
The Florida Housing Finance Corporation provides second mortgage options to cover down payment and/or closing costs. The Florida Assist loan offers a $10,000, 0% interest loan that requires no monthly payment. You pay off the loan in full upon selling the home, refinancing, or moving to another residence.
Another version of the program, the Florida Homeownership Loan Program, is similar, but requires a monthly payment at a 3% rate and 15-year term.
USDA loan limits for Florida
USDA does not specifically cap loan amounts. Instead, it lets income limits do that.
For instance, if you make the standard income limit of $103,500 annually, your income is $8,625. You can only use about 29% of that for your house payment including taxes, insurance, and HOA dues if any. That means your maximum payment is around $2,500. So you'll only be approved for a loan with that payment.
Below is an example home price based on USDA's maximum income level and maximum debt-to-income ratio.
| | |
| --- | --- |
| Monthly income | $8,625 |
| Principal, Interest, tax, insurance, HOA, mortgage insurance | $2,500 |
| Front-end debt-to-income | 29% |
| Student loans, auto loans, all other payments | $1,000 |
| Back-end debt-to-income | 41% |
| Example mortgage rate | 6.5%* |
| Estimated home price based on the above | $325,000 |
Mortgage rates, payments, and fees are for example purposes only. Your costs will vary.
USDA debt-to-income ratio
As mentioned above, the maximum USDA debt-to-income (DTI) is 29% for housing and 41% for housing plus all other debts.
However, certain borrowers will be approved with higher ratios if they have strong credit or other compensating factors.
USDA home loan mortgage rates in Florida
USDA mortgage rates are typically lower than for other major programs. This is because the federal government backs these loans.
If the borrower defaults, the government will reimburse the lender part of the loan amount. This reduces risk to the lender and lowers rates for borrowers.
USDA property guidelines
The property has to be a single-family residence (no 2-4 unit properties) in fairly good condition to meet USDA property guidelines.
Appraisers must certify that the home adheres to HUD safety standards, the same guidelines FHA loans use.
You can usually buy a home that needs cosmetic fixes. But safety issues or items that could make the home uninhabitable could derail the USDA approval.
Learn more about USDA loans.
Pros and cons of a Florida USDA loan
While these are fantastic loans, they do come with limitations as well.
Pros
Zero down payment
Low mortgage rates
Lenient credit score guidelines
Less expensive mortgage insurance than FHA
Cons
Available in USDA-eligible areas only
Income limits apply
Longer processing times
Single-family homes only
Learn more about USDA loan pros and cons.
USDA loan vs FHA vs Conventional
FHA loan: This 3.5%-down loan is another government-sponsored program. It has no income or geographic limits but comes with higher mortgage insurance than USDA.
VA loan: Comparable to USDA, it offers zero down. However, it's only available to eligible active and former military servicepersons.
Conventional loan: Typically for higher-income and higher-credit buyers, although more low-down-payment programs are being introduced.
| | | | |
| --- | --- | --- | --- |
| Loan feature | USDA | FHA | Conventional |
| Income limits | $103.5k-$238.2K | None | None |
| Geographic restrictions? | Yes | No | No |
| Down payment | 0% | 3.5% | 3% |
| Min. credit score | 580-640 | 580 | 620 |
| Loan limits for 1-unit home | None | $472K-$1.089M | $726K-$1.089M |
| Upfront mortgage insurance | 1.0% of loan | 1.75% of loan | None |
| Monthly mortgage insurance | 0.35% of loan annually | 0.85% of loan annually | 0.40-3%+ of loan annually |
Start your USDA home loan.
USDA loan credit score minimum
Credit score minimums vary by lender but range from 580-640. If one lender's minimum is too low, check with other lenders until you find one that will accept your score.
USDA mortgage insurance
USDA mortgage insurance is less expensive than FHA's.
FHA requires around $177 per month in mortgage insurance on a $250,000 mortgage. But USDA only requires $73 per month on the same loan, saving the homeowner more than $100 per month.
USDA also requires a 1% upfront mortgage insurance fee that can be rolled into the loan amount. But FHA has a 1.75% upfront mortgage insurance requirement.
How are the USDA Guaranteed Loan and Direct Loan different?
USDA Guaranteed loans are the type covered in this article. They are available from lenders and mortgage companies. More borrowers will qualify than for the Direct program.
Direct USDA loans are for households with "low and very low" incomes and are available from the USDA agency directly, and come with stricter rules. Income levels are defined as:
Very low: $31,550 annual income in most areas
Low: $50,500 annual income in most areas
To find out more about the Direct program, see USDA's website.
USDA lenders, the process, and how to apply
USDA loans require a few days to a few weeks extra time for the lender to process. After the lender issues a full approval, it must send the loan file to the USDA itself for final approval.
Still, these loans can be completed within 30-45 days. The process is as follows.
Apply with an approved USDA lender.
Submit documentation like paystubs, W2s, and bank statements.
Find and make an offer on a home, and get an accepted offer.
The lender orders an appraisal and finalizes the approval on their end.
The lender sends the loan file to USDA for approval.
Upon USDA approval, the lender draws final loan documents.
You sign documents.
The loan closes and you become a homeowner.
Florida USDA loan FAQ
Are there USDA-eligible areas in Florida?
Yes. Areas just outside major cities like Pensacola, Gainesville, Fort Myers, Kissimmee, and Lakeland are eligible for this zero-down loan program.
Is it hard to get a USDA loan in Florida?
Florida is one of the best states to get a USDA loan, with affordable home prices in many USDA-eligible areas. USDA is also one of the easier loans to qualify for, since it requires zero down payment and a minimum score somewhere between 580-640 depending on lender.
What's the most I can make and still qualify for a USDA loan?
The USDA income limit in most areas in Florida and around the country is $103,500 for a household of 1-4 and $136,600 for 5-8 household members. Certain income deductions apply which bring some homebuyers' income within USDA limits.
Get started on your Florida USDA loan
There may be no better tool for first-time buyers than the USDA loan. It removes one of the biggest barriers to homeownership: the down payment.
Start your homebuying journey now by applying for a USDA loan.