Buying a house in Arkansas takes time and money. And if you're like most Americans, your home will be the single biggest purchase you ever make.
If you're looking for affordable home financing that lets you fund 100% of your home's purchase price, USDA loans in Arkansas could be a good financing solution.
With low-interest rates and a $0 minimum down payment requirement, a USDA loan in Arkansas could make your journey to homeownership a lot easier.
See if you qualify for a zero-down USDA loan.
What's in this article?
What is a USDA loan?
USDA loans in Arkansas are home loans backed by the United States Department of Agriculture. Because the US government insures these loans, lenders have less risk.
That reduced lender risk translates into lower interest rates and more favorable lending terms compared to other loan products like conventional mortgages, FHA, or VA loans.
USDA loans are aimed at promoting population growth in less densely populated areas. That's why these loans are sometimes referred to as "RD" or "Rural Development" loans. And sometimes, you might even hear it called a "Section 502 Guaranteed Loan Program." (This refers to the portion of the USDA rulebook dealing with the program: Section 502.)
While both the borrower and the property must meet USDA loan requirements, qualifying for a USDA loan in Arkansas is no more complicated than any other loan program.
Despite the "rural" aspect of USDA loans, only primary residences are eligible—farms or ranches are not.
USDA-eligible areas in Arkansas
As we mentioned above, USDA loans aren't available for homes in densely populated urban areas. Many eligible sections of Arkansas include solidly suburban areas like Fayetteville.
The USDA's interactive eligibility map is a great tool for checking which areas of Arkansas, or other states, can qualify.
Let's look at some eligible areas.
Note: Shaded areas are ineligible
Jacksonville, Arkansas
A suburb of Little Rock, Jacksonville boasts a population of almost 30,000. The home of the Jacksonville Military History Museum, showcasing the town's rich military history from the Civil War to the Vietnam Conflict, Jacksonville's convenience, comfort, and easy access to Little Rock are just some of the reasons why retirees, young professionals, and families call it home.
Jacksonville median home price: $158,000
---
Hot Springs, Arkansas
Affectionately called "America's Spa," Hot Springs, Arkansas known for its plentiful natural hot springs. Most of the heated springs in the area are located in the Hot Springs National Park. The town is completely surrounded by the beauty and splendor of the nearly 5,500 acres of national parkland and offers plenty of trails and outdoor activities for everyone. Hot Springs has a strong tourism-based economy and offers many cultural activities, eateries, and shops—some, like McClard's Bar-B-Q, have been in business and run by the same McClard family since 1928.
Hot Springs median home price: $212,000
---
Fayetteville, Arkansas
Located in northwest Arkansas, Fayetteville is conveniently located near the University of Arkansas and the Clinton House Museum—Bill and Hillary Clinton's first home. The Arkansas Air and Military Museum displays both modern and vintage aircraft, and the Mount Sequoyah Woods Trail takes hikers on a vibrant forest trek.
Downtown Fayetteville has numerous bars, coffee shops, and retail spots catering to a diverse clientele. Long known as the "Athens of the Ozarks," Fayetteville's innovative spirit and academic culture keep the city vibrant and the economy strong.
Fayetteville median home price: $379,115
---
Fort Smith, Arkansas
While properties in downtown Fort Smith aren't eligible for USDA loans, the outer edges of the third-largest city in Arkansas are. The jewel of Sebastian County is often picked for "best places" lists, like those at CNN and Livability.
Fort Smith has a strong arts scene with several annual arts festivals, including the Peacemaker Music Fest and the Fort Smith Riverfront Blues Fest, in addition to countless coffee shops, retail establishments, libraries, and parks.
Fort Smith median home price: $215,000
---
Springdale, Arkansas
Located deep in the breathtaking Ozark Mountains, Springdale is an important industrial city for both the state and the broader South Central region. Springdale is home to several large trucking companies that supply food and other necessities across the country, and it is also home to the Tyson Foods world headquarters (Tyson is the largest meat-producing company in the world).
Springdale features fabulous restaurants and dynamic nightlife. Anyone looking for quieter moments when not working or dining can head to the Shiloh Museum of Ozark History or enjoy walking through the Botanical Garden of the Ozarks.
Springdale median home price: $305,000
Check if your area is eligible.
Rural definition
As you can see from these examples, the USDA is very generous in how it defines "rural." Many of the areas eligible for USDA loans in Arkansas are within 30 minutes of a major center, making them ideal options for commuters. If you're considering a home in Arkansas, it's worth checking a few areas nearby, even if you don't think of your neighborhood as rural.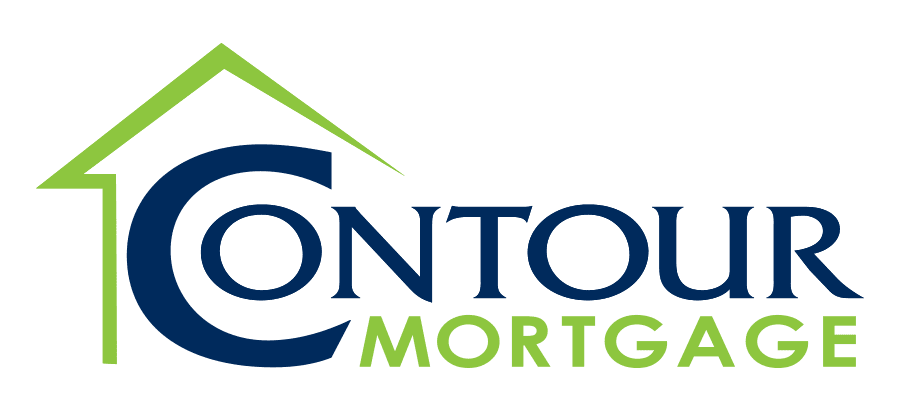 Zero-down USDA loans
Special homebuying programs
Low down payment
Less-than-perfect credit okay
USDA loan income limits for Arkansas
The USDA loan program limits the income of eligible households to help ensure the program will be available for low- to moderate-income families in the future.
But even with limits, the income caps are generous. In general, families can earn up to 115% of an area's median income and still qualify.
That means an annual household income of $103,500 for 1-4 member households and $136,600 annually for households with 5-8 members. More expensive metro areas will have higher income caps.
| | | |
| --- | --- | --- |
| County or Area | 1-4 member household income limit 2022-2023 | 5-8 member household income limit 2022-2023 |
| Fayetteville | $103,500 | $136,600 |
| Boone County | $103,500 | $136,600 |
| Little Rock | $103,500 | $136,600 |
| Calhoun County | $103,500 | $136,600 |
| Hot Springs County | $103,500 | $136,600 |
| Monroe County | $103,500 | $136,600 |
| Pope County | $103,500 | $136,600 |
| Union County | $103,500 | $136,600 |
| White County | $103,500 | $136,600 |
| Yell County | $103,500 | $136,600 |
The USDA uses the entire "household income" when verifying the applicant is within limits. Household income includes all adults in the household who are 18 years old or older, even if they aren't included on the loan application. However, applicants don't need to include all adults on the USDA loan application.
One of the ways the USDA strives to ensure those households who need it most can qualify is through eligible deductions.
These deductions can include childcare expenses for children under 12, elderly households, or the care of household members with disabilities. Use the USDA's income tool to see what allowable deductions your household qualifies for.
If you're interested in a USDA loan but think your family income is too high, check with a lender.
Learn more about USDA income limits.
USDA loan down payment and closing costs
The USDA's minimum down payment requirement for a home loan is $0, which makes homebuying significantly more attainable for many families.
It's important to note, however, that the USDA home loan program does include closing costs. Borrowers can add these closing costs to the total amount of the loan if the home's assessed value is more than its purchase price.
Additionally, borrowers can use financial gifts or even have the seller contribute toward closing costs.
Learn more about USDA Loan Down Payment and Closing Costs
Arkansas closing cost assistance grants and programs
Residents of Arkansas can also take advantage of several state homebuying programs, like the ADFA and the Arkansas Dream down payment initiative, to help realize their dream of homeownership.
With the ADFA program, eligible borrowers can get up to $15,000 to use toward a home purchase. Lower-income homebuyers can get up to $25,000 with ADDI.
USDA loan limits for Arkansas
USDA loans don't have a one-size-fits-all income threshold that determines eligibility. Rather, it uses income limits to indirectly cap eligible home prices.
If someone's income were exactly at the limit for most areas of the country, they would make $103,500 annually or $8,625 per month. Depending on other debts, taxes, insurance, HOA, and interest rate, their home price would be capped based on their max DTI.
| | |
| --- | --- |
| Monthly income | $8,625 |
| Principal, Interest, tax, insurance, HOA, mortgage insurance | $2,500 |
| Front-end debt-to-income | 29% |
| Student loans, auto loans, all other payments | $1,000 |
| Back-end debt-to-income | 41% |
| Example mortgage rate | 6.5%* |
| Estimated home price based on the above | $325,000 |
*Mortgage rates, payments, and fees are for example purposes only. Your costs will vary.
See if you qualify for a USDA loan.
USDA debt-to-income (DTI) ratio
The USDA loan program looks for a housing DTI of 29%, which includes mortgage interest, taxes, insurance, and any homeowner association fees, plus the mortgage principal and USDA loan insurance.
In addition to the housing DTI, the USDA loan program typically asks that borrowers have a total maximum DTI —housing DTI plus all other debt payments, like student loans, credit cards, car loans, etc.—of 41%.
The USDA uses an automated underwriting system called "GUS." GUS looks at the applicant's broader financial picture and takes into account things like good credit scores. GUS can approve some borrowers with higher DTI percentages.
USDA home loan mortgage rates in Arkansas
Mortgage rates change daily. Several factors can influence the interest rate a borrower can get, such as credit score, risk to the lender, market activity, and more.
Because USDA loans are backed by the US Department of Agriculture, there's less risk to borrowers, and USDA loan lenders pass that on to borrowers as lower interest rates.
While USDA home loan rates can vary depending on the lender you choose, they are always competitive and usually lower than other loan products, like FHA loans.
USDA property condition guidelines
Properties need to meet certain property guidelines to qualify for USDA loans in Arkansas. The USDA uses the same guidelines as the FHA when determining if a property is eligible—a home must be safe and inhabitable at closing to qualify.
In other words, a house in need of minor cosmetic repairs or upgrades to fixtures would be considered. Whereas a house in need of major structural repairs—such as cracks in the basement, electrical wiring issues, or roofing—would need to have these repairs completed prior to closing in order to qualify.
For properties that don't meet condition requirements, a USDA construction loan may be an option.
Pros and cons of an Arkansas USDA loan
No one loan is ideal for every borrower. Let's look at the major USDA pros and cons to help you evaluate whether a USDA loan in Arkansas might be right for your situation.
Advantages of USDA loans in Arkansas
Offer borrowers an affordable, zero-money-down mortgage
USDA loans have competitive interest rates, often lower than FHA loans
Borrowers can use financial gifts, state loans, grants, or down payment assistance programs toward closing costs
Available for properties in both rural and suburban areas
Geared toward low- to moderate-income households
Disadvantages of USDA loans
Income limits restrict who can qualify for the program
Not eligible for farms or investment properties
Longer processing timeframes compared to conventional or FHA loans
See if USDA is the right choice for you.
FHA loan vs VA loan vs Conventional loan
FHA loan: Backed by the Federal Housing Administration and offer low down payment and competitive interest rates; good for first-time home buyers
VA loan: Backed by the Department of Veteran Affairs; restricted to military veterans, active service members, and eligible surviving spouses. Offer no-down-payment options and low-interest rates.
Conventional loan: Offers low down payment option (lower than FHA) but has tougher credit score requirements; good for borrowers with good credit and significant down payment amounts saved.
| | | | |
| --- | --- | --- | --- |
| Loan feature | USDA | FHA | Conventional |
| Income limits | $103.5k-$238.2K | None | None |
| Geographic restrictions? | Yes | No | No |
| Down payment | 0% | 3.5% | 3% |
| Min. credit score | 580-640 | 580 | 620 |
| Loan limits for 1-unit home | None | $472K-$1.089M | $726K-$1.089M |
| Upfront mortgage insurance | 1.0% of loan | 1.75% of loan | None |
| Monthly mortgage insurance | 0.35% of loan annually | 0.85% of loan annually | 0.40-3%+ of loan annually |
USDA loan credit score minimum
While the minimum credit score required to qualify can vary depending on which lender you choose, most local USDA lenders in Arkansas require credit scores of at least 620. It's worth noting that higher credit scores typically get the lowest possible interest rates with any mortgage.
Learn even more about USDA loans.
USDA mortgage insurance
USDA loans come with two different mortgage insurance fees that help to fund the program, helping to ensure it will be available for other lenders in the future. These are the Guarantee fee and the Annual fee.
USDA mortgage guarantee fee
Borrowers pay the USDA Guarantee Fee at closing; it totals 1% of the entire loan amount. The USDA allows borrowers to roll this one-time fee into the total mortgage loan amount. So if you're purchasing a $200,000 home, you will end up with a loan amount of around $202,000.
USDA mortgage annual fee
The USDA mortgage annual fee is 0.35% of your outstanding mortgage balance, calculated annually. Borrowers pay the annual fee divided into equal monthly payments, which work out to about $29 for every $100,000 borrowed.
How are the USDA Guaranteed Loan and Direct Loan different?
The USDA has two different loans: The guaranteed loan and the Direct loan.
USDA Guaranteed loans make up the majority of all the USDA loans issued in the United States, and they are the loan we're digging into in this article. USDA Guaranteed loans help moderate-income households buy homes.
USDA Guaranteed loans are not issued by the government; they are issued by banks and mortgage lenders.
In contrast, USDA Direct loans help "low and very low" income households. For most areas in the country, the USDA Direct loans define "low" and "very low" as follows:
Low income: between $31,551 and $50,500 annual income
Very low income: up to $31,550 annual income
Borrowers apply "directly" to the USDA program; the funds are issued by the government agency itself. USDA Direct loans tend to have more stringent regulations.
To read more about qualifying for the Direct program, see USDA's website.
USDA lenders, the process, and how to apply
USDA loans have an additional round of approval with the USDA itself, making the process a little different than applying for a conventional mortgage, FHA, or VA home loan. The additional USDA approval can add a few extra days to the process. But otherwise, the process is similar.
Borrowers apply with a bank or mortgage company (borrowers only apply directly to the USDA program if they're interested in the Direct Loan program for low- to very-low-income households.)
Apply with the local USDA mortgage lender of your choosing
Submit documentation
Find your dream home
Put an offer to buy in on a home and get an accepted offer
Your local mortgage lender will order a home appraisal and then finalizes their part of the USDA home loan
Your lender sends the file to USDA for their approval (this can take up to a few weeks)
When the USDA approves your application, your lender draws the final loan documents for you to sign
You close on your loan and get the key to your new home
Arkansas USDA loan FAQ
What is the minimum down payment for a USDA loan in Arkansas?
The USDA loan minimum down payment requirement for a home in Arkansas is $0. Borrowers who want to pay money toward a down payment can do so. Borrowers can use financial gifts from family, down payment assistance programs, and other sources of funds toward the purchase of their home, whether that be for a down payment or closing costs.
What credit score do I need to get a USDA loan in Arkansas?
In general, most lenders require a USDA loan minimum credit score between 620 and 640, but some lenders allow scores down to 580.
Can I use a USDA loan in Arkansas?
Yes! USDA loans are available to help borrowers buy a home in rural and suburban areas in Arkansas. USDA loans are available for primary residences only; investment properties, farms, or ranches are not eligible under this program.
Do you qualify for an Arkansas USDA loan?
A USDA loan in Arkansas can be an affordable way to buy a home in a less densely populated part of the state. With so much of the state meeting the geographic eligibility requirements, your dream home location might already qualify.
See if you qualify for a zero-down USDA loan.
Our advise is based on experience in the mortgage industry and we are dedicated to helping you achieve your goal of owning a home. We may receive compensation from partner banks when you view mortgage rates listed on our website.