Become a homeowner in Georgia with zero down
Homebuyers in rural and suburban areas may not have big-city incomes, but they do have an advantage over city dwellers: the USDA home loan.
With zero down payment requirement, this loan eliminates a major barrier to homeownership. And, low rates and lenient credit score guidelines are icing on the cake.
Ready to become a homeowner? Check out a Georgia USDA loan.
What's in this article?
What is a USDA loan?
The U.S. Department of Agriculture sponsors a home loan for regular, single-family homes. It's not for farms and has little to do with agriculture at all. Its purpose: to encourage homeownership in rural and suburban areas and to provide housing for moderate-income earners.
The loan is also called the Rural Development, or RD, loan, or even the "Section 502 Guaranteed Loan Program." Whatever you call it, the loan could mean that you become a Georgia homeowner sooner.
Even if you have no money saved for a down payment, you can still qualify. They are one of the only 100% loans available in today's market.
One of the major USDA loan requirements, though, is that the home must be located in a USDA-eligible area. But as you'll discover, most of Georgia land mass is eligible.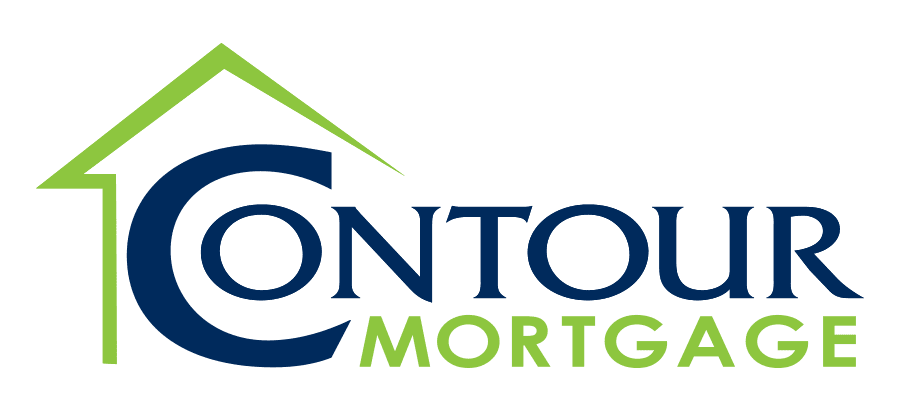 Zero-down USDA loans
Special homebuying programs
Low down payment
Less-than-perfect credit okay
USDA eligible areas in Georgia
The USDA designates certain areas as "rural," but don't assume all areas are far out from major population centers. Many areas are suburban in nature.
A quick look at the eligibility map reveals the large selection of areas you have as a homebuyer who uses a USDA loan (all non-shaded areas are eligible).
---
Tip: USDA definition of "rural" is quite generous. In some cases, cities of up to 35,000 residents are considered rural, even if they are traditionally known for being part of a larger metro area. It's worth checking areas around your city, even if you don't consider it rural.
---
Macon, Georgia
USDA-eligible areas begin around 30 minutes west of Macon on Highway 80, near Hancock Subdivision and Sandy Point. To the north, eligible areas are even closer, just 12 minutes outside town on Gray Highway. Macon has a population of more than 150,000 and a healthy economic base due to nearby military, retail, healthcare, and education.
Macon median home price: $187,450
---
Warner Robins / Robins Air Force Base, Georgia
Areas just 15 minutes south of Robins AFB are eligible, as are areas near I-75 to the west. Robins AFB employs over 25,000 people and the fact that you can get a zero-down USDA loan so close is surprising.
Warner Robins median home price: $230,000
---
Gainesville, Georgia
Areas eligible for a zero-down loan start just 20 minutes out of Gainesville in places like Lula and Clermont. Gainesville, itself a town about an hour away from Atlanta, boasts its own population of more than 40,000 and a healthy economy with half the unemployment rate (3.0%) of the U.S. average and many employers like the Northeast Georgia Health System, Fieldale Farms, and Pilgrim's Pride foods.
Gainesville median home price: $378,408
---
Fayetteville, Georgia
On the opposite side of the greater Atlanta area from Gainesville is Fayetteville, a town of around 19,000. The town is supported by industries like transportation and warehousing, education, and manufacturing. With a median income of over $84,000 and a relatively low median price of $370,000, buying a house here is more affordable here than most areas of the country, especially if you qualify for a zero-down USDA home loan. Areas just 20 minutes south of Fayetteville such as Senoia are USDA-eligible.
Fayetteville median home price: $370,000
---
Savannah, Georgia
Just 20 minutes outside of the sizeable city of Savanna, the zero-down USDA loan is available. Places as close as Pooler, Bloomingdale, and Richmond Hill are eligible. Savannah is home to nearly 150,000 residents with a bustling economy supported by construction, retail, healthcare, and education.
Savannah median home price: $289,900
See if you qualify for a zero-down USDA loan.
USDA loan income limits for Georgia
As mentioned, USDA loan program is reserved exclusively for low- to moderate-income households. That being said, USDA classifies decently high incomes as "moderate": households with incomes up to 115% of the area's median are eligible.
Nationwide, the standard USDA income limit is $103,500 annually for a 1-4 member household and $136,600 for a 5-8 member household, but higher near metros with more expensive homes.
Following are examples of areas in Georgia and the local income limits.
| | | |
| --- | --- | --- |
| County or Area | 1-4 member household income limit 2022-2023 | 5-8 member household income limit 2022-2023 |
| Atlanta, Georgia | $110,850 | $146,300 |
| Sandy Springs, Georgia | $110,850 | $146,300 |
| Gainesville, Georgia | $103,500 | $136,600 |
| Savannah, Georgia | $103,500 | $136,600 |
| Warner Robins, Georgia | $103,500 | $136,600 |
| Macon-Bibb County, Georgia | $103,500 | $136,600 |
| Wayne County, Georgia | $103,500 | $136,600 |
| Hinesville County, Georgia | $103,500 | $136,600 |
| Columbus, Georgia | $103,500 | $136,600 |
| Augusta, Georgia | $103,500 | $136,600 |
Keep in mind that USDA uses "household income" for eligibility purposes. Income from all adults 18 and older are included in household income, so a spouse or adult child in the home can push you over the limit even if they are not on the loan application.
If you're unsure if you're eligible income-wise, use USDA's income tool or call a USDA lender.
You may deduct certain amounts based on your situation, such as:
Childcare expenses for children 12 and under
Dependents living in the home
Certain medical expenses
Elderly households may take certain deductions
Care of household members with disabilities
Get more homebuying tips.
USDA loan down payment requirement
With a USDA loan, a down payment is optional. You can make zero down payment, or you can lower your loan amount and payment by making a down payment if you'd like. Most USDA buyers put zero down.
But just because there is no down payment doesn't mean it costs $0 to get into a home. There will still be closing costs equal to about 2-5% of the loan amount.
USDA closing costs can be covered by personal funds, a down payment assistance program, a financial gift from a relative, a seller credit, or credit from another party to the transaction like the lender or Realtor.
USDA loan limits for Georgia
These loans do not enforce loan limits. Instead, income limits naturally limit the home USDA buyers can qualify for.
For instance, you can't buy a $1 million home with a USDA loan because to qualify, your income would be outside of USDA limits.
Take a look at the chart below. Even if someone's income is exactly at the standard limit of $103,500 per year, there is a maximum home price they will qualify for based on USDA debt-to-income ratios and the buyer's other debts, taxes, insurance, HOA, and interest rate, and other factors.
| | |
| --- | --- |
| Monthly income | $8,625 |
| Principal, Interest, tax, insurance, HOA, mortgage insurance | $2,500 |
| Front-end debt-to-income | 29% |
| Student loans, auto loans, all other payments | $1,000 |
| Back-end debt-to-income | 41% |
| Example mortgage rate | 6.5%* |
| Estimated max home price | $325,000 |
Mortgage rates, payments, and fees are for example purposes only. Your costs will vary.
USDA debt-to-income (DTI) ratio
You must be at around 29/41 DTI ratio to qualify for a USDA loan. This means that 29% of your gross income can go toward the full housing payment including principal, interest, taxes, insurance, and HOA dues if any.
A total of 41% of your income can go toward housing plus all other debt payments like auto loans, student loans and minimum credit card payments.
However, it's worth applying even if you think your ratios are higher than this. USDA's computerized approval system can approve DTIs above these levels on a case-by-case basis.
USDA home loan mortgage rates in Georgia
Georgia mortgage rates for USDA loans are typically lower than for conventional loans. This is because of the strong government backing USDA provides to lenders. Lenders can issue zero-down loans at low risk and pass savings on to you.
USDA property condition guidelines
You typically can't buy a run-down home with a USDA loan. It must be in good condition since USDA uses the same property requirements as FHA. The appraiser must certify that the home meets FHA requirements, meaning it's safe, habitable, and its systems are in working order.
The property has to be "modest" in nature, according to USDA. Some homes with luxury amenities like outdoor kitchens may not be eligible. An in-ground pool is acceptable if it already exists on the property at purchase.
Pros and cons of a Georgia USDA loan
While these are fantastic loans, they have some downsides. Here are the pros and cons of a USDA loan.
Pros
Zero down payment
Credit score minimums as low as 580
Low mortgage rates
Lower mortgage insurance than FHA
Cons
Must buy in a USDA-eligible area
Income must be below limits
Total household income is used for eligibility, not just applicant income
Requires extra closing time since USDA itself must approve each loan file after the lender's approval
USDA loan vs FHA vs Conventional
FHA loan: A 3.5% down loan with no income or geographic restrictions, a very popular choice for first-time buyers.
VA loan: A zero-down loan with no monthly mortgage insurance for those with eligible military service.
Conventional loan: Typically for higher-credit and income applicants, although newer programs offer down payments as low as 3% and attractive credit scores and mortgage insurance options.
| | | | |
| --- | --- | --- | --- |
| Loan feature | USDA | FHA | Conventional |
| Income limits | $103.5k-$238.2K | None | None |
| Geographic restrictions? | Yes | No | No |
| Down payment | 0% | 3.5% | 3% |
| Min. credit score | 580-640 | 580 | 620 |
| Loan limits for 1-unit home | None | $472K-$1.089M | $726K-$1.089M |
| Upfront mortgage insurance | 1.0% of loan | 1.75% of loan | None |
| Monthly mortgage insurance | 0.35% of loan annually | 0.85% of loan annually | 0.40-3%+ of loan annually |
Georgia first-time homebuyer grants and programs
The Georgia Dream down payment loan program finances your down payment or closing costs with its own a 30-year fixed loan that is added on top of a USDA, FHA, VA, or conventional loan. Loans up to $7,500 are available for those under income and asset limits, or up to $10,000 for certain workers in the healthcare, education, law enforcement, or other professions.
Check your eligibility for Georgia down payment assistance.
USDA loan credit score minimum
USDA is quite lenient on credit scores. In fact, it doesn't even specify a minimum score in its guidelines.
Most lenders will require a minimum score, though. A common minimum is 620-640, although some lenders will allow scores down to 580.
USDA mortgage insurance
USDA has its own form of mortgage insurance called the Guarantee Fee and Annual Fee.
Guarantee Fee: 1% of the loan amount charged upfront. This can be rolled into the loan. For instance, a $200,000 USDA loan will have a final loan amount of $202,000 after rolling in the upfront fee.
Annual Fee: Much like monthly mortgage insurance, USDA's Annual Fee is a monthly charge. When paid for 12 months, it adds up to the "annual fee" that USDA charges borrowers, hence the name. It's equal to 0.35% of the existing loan balance. For a $200,000 loan, the fee is $700 per year, which comes out to be around $58 per month.
How are the USDA Guaranteed Loan and Direct Loan different?
There is some confusion around USDA loans because of the various home loan programs it runs.
The Guaranteed program makes up most USDA loans and is the version covered in this article. These loans are issued by regular mortgage companies and lenders. Moderate-income borrowers are eligible for these loans.
Direct Loans are for "low and very low" income households, defined as $31,550 annually for "very low" and $50,500 annually for "low" in most areas of the country. These loans are not issued by lenders, but by the government agency itself. Learn more about the Direct program on USDA's website.
USDA lenders, the process, and how to apply
USDA loans are a bit different than FHA and conventional loans in the way they are approved. The USDA office must approve every loan after the lender has completed its initial approval, requiring a few days to a few weeks of extra time to close.
However, you apply with a regular bank or mortgage company and they handle the government office approval.
Apply with a USDA-approved lender.
The lender pulls credit and requests documentation. You send the lender all requested items.
Find and make an offer on a home, and get an accepted offer.
The lender orders an appraisal and finalizes the approval on their end.
The lender then sends your loan to USDA.
Upon USDA approval, the lender draws final loan documents.
You sign documents.
The loan closes and you get the keys.
Georgia USDA loan FAQ
What is the max USDA loan in Georgia?
USDA loans have no defined maximum loan amount for Georgia or any state. Rather, USDA requires the borrower to have a maximum income of $103,500 in most areas of Georgia, but slightly higher in some areas. The max loan is based on whatever the applicant can qualify for with their income.
Does USDA allow in-ground pools?
The home may have an existing in-ground pool. Before 2014, financing a home with a pool was a challenge when using a USDA loan. Currently, USDA reviews homes with pools just like any other home.
Where in Georgia can you get a USDA loan?
USDA loans are available in most of the geographic area of Georgia. Check with a USDA lender to see if a specific address is USDA-eligible.
Become a Georgia homeowner with a USDA loan
Owning a home in Georgia can lead to long-term wealth and stability for you and your family.
And at zero down, homeownership is more realistic than you might have thought.
Get started on your USDA loan and see if you can become a homeowner.
Our advise is based on experience in the mortgage industry and we are dedicated to helping you achieve your goal of owning a home. We may receive compensation from partner banks when you view mortgage rates listed on our website.