Becoming a homeowner in many areas of California is no easy task.
Prices are typically high, and just a 3-5% down payment can be $20,000 or more.
But a USDA loan can help. It requires zero down, offers lower mortgage insurance than FHA, and lower credit scores are okay.
Here's how to become a California homeowner using this powerful program.
See if you qualify for a zero-down USDA loan.
What's in this article?
What is a USDA loan?
Despite the name, the USDA loan is not for farms. It's for regular, single-family homes you see every day.
It was created to spur economic development in areas outside of cities. That's why it's also known as the Rural Development or RD Loan, or even the "Section 502 Guaranteed Loan Program."
But don't let the term "rural" stop you from checking out this loan type. USDA loan requirements let you buy a home in many suburban areas with zero down. Following are some of those surprising areas.
USDA eligible areas in California
The USDA program is reserved for areas deemed "rural" by USDA. But it's a good idea to check the agency's eligibility map even if you don't think your area qualifies.
Tip: The USDA deems many cities of up to 35,000 residents eligible if they are rural in character and lack mortgage credit availability for moderate-income households.
Many well-populated areas just outside of cities are eligible.
Note: All non-shaded areas are eligible.
Redding, California
Redding was recently named the 4th best economic small city in the U.S. by The Milken Institute. It's no wonder people are moving here. Northern California weather combined with a small-town feel and reasonable home prices (especially for California) make Redding the ideal spot for new homebuyers. Areas just 10 minutes outside of downtown are eligible for a 100% financing home loan, such as Shasta, Bella Vista, and Palo Cedro.
Redding median home price: $385,000
---
Chico, California
This town offers no shortage of attractions, which you can enjoy for years once you buy a home for zero down. Bidwell Mansion tells a little about the history of the area. Bidwell Park and Chico's farmers market are fun for the entire family. Just 20 minutes outside of Chico are zero-down eligible, such as Hamilton City, Durham, and Paradise.
Chico median home price: $460,000 with more affordable pockets in surrounding USDA-eligible neighborhoods.
---
Fresno, California
Though Fresno is California's fifth most populous city with a metro population of more than 1 million, zero-down USDA areas are found just 25 minutes out of town. Areas like Kerman, Squaw Valley, Easton, Fowler, and Mikler are eligible. Employment opportunities in Fresno include professions in agriculture, manufacturing, distribution, and government.
Fresno median home price: $380,000
---
Bakersfield, California
Though Bakersfield is just two hours outside of one of the world's largest cities, Los Angeles, surrounding areas are eligible for USDA rural home loans. Bakersfield is close to Interstate 5, giving residents easy access to major cities north and south. Twenty minutes from downtown are zero-down eligible areas like Lamont, Shafter, and Wasco.
Bakersfield median home price: $400,000
---
Eureka, California
Never thought you could live by the ocean in California with an affordable zero-down loan? Think again. Just 20 minutes outside Eureka are USDA-eligible areas like Humboldt Hill, Fields Landing, Spruce Point, Arcata, and more.
Eureka median home price: $400,000
See if your area is eligible for a USDA home loan.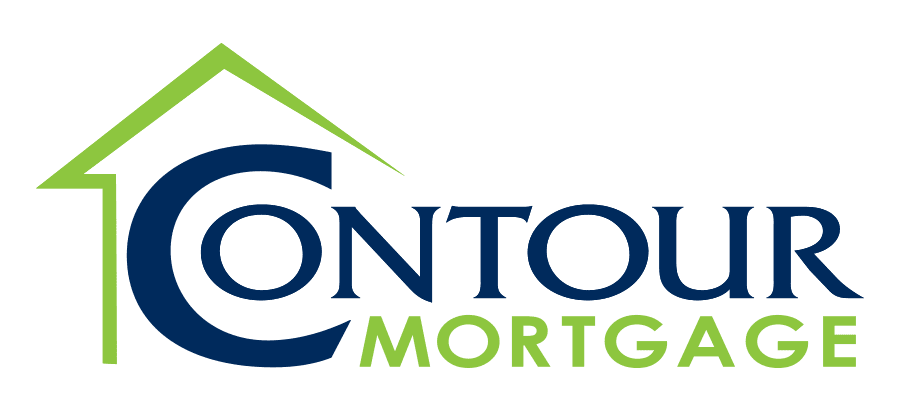 Zero-down USDA loans
Special homebuying programs
Low down payment
Less-than-perfect credit okay
Income limits for USDA Loans California
The USDA income limit for most of California is $104,650 for 1-4 member households and $138,150 for households of 5-8.
There are areas that allow for much higher income limits in the state. However, many of these places, like San Francisco, San Diego, and others, may offer limited affordable housing options or USDA-eligible areas.
Still, it's worth looking around high-population areas to see if you can find the right house at the right price for zero down.
Look up all California USDA income limits here.
| | | |
| --- | --- | --- |
| County or Area | 1-4 member household income limit 2022-2023 | 5-8 member household income limit 2022-2023 |
| Redding | $104,650 | $138,150 |
| Fresno | $104,650 | $138,150 |
| Chico | $104,650 | $138,150 |
| Bakersfield | $104,650 | $138,150 |
| Modesto | $104,650 | $138,150 |
| Salinas | $131,800 | $174,000 |
| Humboldt County | $104,650 | $138,150 |
| Yuba City | $104,650 | $138,150 |
| Siskiyou County | $104,650 | $138,150 |
| Sierra County | $104,650 | $138,150 |
Keep in mind that USDA looks at your household income to determine eligibility, not just the income of those on the loan application.
However, if you are just above income limits, you can take certain deductions such as:
Childcare for children under 12
Dependents
Some medical expenses
Certain elderly households may qualify for additional deductions
Cost to care for household members with disabilities
If you're unsure if your income is eligible, check with USDA's income tool and learn more about USDA income limits here.
USDA loan down payment and closing costs
USDA requires zero down payment. That means you can finance 100% of the home's purchase price. However, that doesn't mean you can buy with zero out-of-pocket. You still need around 3-5% of the home's price for closing costs such as title, appraisal, escrow, loan origination fees, and more.
However, USDA allows you to pay for closing costs from sources other than your own funds.
Learn more about USDA Loan Down Payment and Closing Costs.
Learn even more about USDA loans.
California closing cost assistance grants and programs
CalHFA offers first-time homebuyers closing cost assistance specifically for USDA loans.
Its CalHFA USDA Program combined with the agency's MyHome program offers a secondary loan up to 3.5% of the home's price to cover closing costs. Homebuyer education is required. Check with program providers to see if you meet other eligibility criteria.
USDA loan limits for California
USDA loans do not issue loan limits. Instead, local income limits indirectly cap the size of the loan.
For instance, someone in Humboldt County would be subject to income limits of $104,650. If they make that amount exactly, here's what they might qualify for. Keep in mind that the final home price is dependent on taxes, insurance, HOA dues, and the interest rate.
| | |
| --- | --- |
| Monthly income | $8,720 |
| Principal, Interest, tax, insurance, HOA, mortgage insurance | $2,520 |
| Front-end debt-to-income | 29% |
| Student loans, auto loans, all other payments | $1,000 |
| Back-end debt-to-income | 41% |
| Example mortgage rate | 6.5%* |
| Estimated home price based on the above | $325,000 |
Mortgage rates, payments, and fees are for example purposes only. Your costs will vary.
USDA debt-to-income ratio
Standard USDA debt-to-income (DTI) ratios are 29/41, meaning 29% of income can go toward the full housing payment including taxes, insurance, and HOA dues. A total of 41% can go toward all future debts plus the full housing payment.
But lenders can approve much higher DTIs for borrowers with compensating factors. Apply with a USDA lender to see if you qualify.
USDA home loan mortgage rates in California
USDA home loan rates are often lower than other mortgage rates due to strong government backing. In return, lenders take on less risk when issuing USDA loans and pass interest rate savings onto the borrower in the form of lower rates.
USDA property condition guidelines
You might be wondering if you can buy a fixer-upper with a USDA loan. While minor cosmetic issues probably won't derail your approval, structural or safety issues will. The home must meet the same guidelines as required by FHA. The home must be sanitary and livable. If not, repairs will need to be completed prior to closing.
Pros and cons of a California USDA loan
These loans are fantastic on many levels, but USDA loans have pros as well as cons.
Pros
Low mortgage rates
Credit scores of 580-640 acceptable, depending on lender
Zero down payment required
Cons
Income limits apply
Property must meet FHA guidelines
Eligible areas might be outside of commuting distance from work
USDA loan vs FHA vs Conventional
FHA loan: This 3.5% down mortgage has no income or geographic limitations. Those who are not eligible for USDA should check FHA.
VA loan: While these offer zero down payment, they are only available to current and former military servicepersons.
Conventional loan: These loans have a minimum 3% down payment. Buyers with higher credit and incomes will more easily qualify.
| | | | |
| --- | --- | --- | --- |
| Loan feature | USDA | FHA | Conventional |
| Income limits | $103.5k-$238.2K | None | None |
| Geographic restrictions? | Yes | No | No |
| Down payment | 0% | 3.5% | 3% |
| Min. credit score | 580-640 | 580 | 620 |
| Loan limits for 1-unit home | None | $472K-$1.089M | $726K-$1.089M |
| Upfront mortgage insurance | 1.0% of loan | 1.75% of loan | None |
| Monthly mortgage insurance | 0.35% of loan annually | 0.85% of loan annually | 0.40-3%+ of loan annually |
USDA loan credit score minimum
Some lenders will allow a credit score down to 580. However, most lenders want between 620 and 640. You may hear that USDA requires a 640 minimum, but that's just the lower limit for a streamlined approval process. Lenders can approve loans with lower scores.
See if your credit score qualifies you for a USDA loan.
USDA mortgage insurance
There are two types of mortgage insurance required for USDA loans. The USDA Loan Guarantee Fee and the Annual Fee. The Guarantee Fee is 1% of the loan amount and can be rolled into the loan. The Annual Fee is 0.35% of the loan balance per year. That's about $29 per $100,000 borrowed each month on top of the mortgage payment.
How are the USDA Guaranteed Loan and Direct Loan different?
There is some confusion when researching USDA loans because different rules apply to the two different types: Guaranteed and Direct.
Guaranteed loans are the ones covered in this article. They make up a vast majority of USDA loans. "Guaranteed" doesn't mean that you can't be denied. It means the government "guarantees" or backs the loans, protecting the lender against loss if the borrower defaults.
These are for moderate-income borrowers and are issued by private banks and lenders.
For "very low and low" income households, there's the USDA Direct Loan.
Very low: $31,550 annual income in most areas
Low: $50,500 annual income in most areas
These loans are not available from lenders. Rather, they are given by USDA itself. Find out more about the Direct program on USDA's website.
USDA lenders, the process, and how to apply
From the homebuyer's perspective, applying for a USDA loan is like application for any other loan program. The only difference is that the lender will submit the file to USDA after its own initial approval. This can take a few extra days or even weeks. Here's the process.
Apply with a bank or lender of your choice.
Turn in your W2s, paystubs, and other items as requested by the lender.
Find a home and get an accepted offer.
The lender orders an appraisal.
The lender issues their approval, then sends the file to USDA for a secondary approval.
Upon USDA approval, the lender draws final loan documents.
You sign documents.
The loan closes and you get the keys.
California USDA loan FAQ
Can I get a USDA loan in California?
Yes, geographically, most of the state is eligible for a zero-down USDA loan. Check a specific address using USDA's property eligibility map.
What is the income limit for a USDA loan in California?
Most areas in California have USDA income limits of $104,650 for a 1-4 member household and $138,150 for a 5-8 member household. Some counties offer higher limits based on the area median income. 
What cities are eligible for USDA loans in California?
Areas within 30 minutes of Redding, Chico, Fresno, Eureka, Bakersfield and others are eligible for a USDA zero-down loan. 
Get started on your California USDA loan
Many assume they can't become a homeowner in California due to high down payment requirements. With USDA, a down payment isn't an issue.
See if you can become a homeowner using this powerful program.
See if you qualify for a zero-down USDA loan.