Saving to buy a home can become much easier with USDA loans in Wisconsin.
Low- to moderate-income homebuyers in the Badger state who are willing to consider less urban areas could benefit from this program.
Is it challenging for you to save enough money for a down payment and closing costs? Let's look at what USDA loans in Wisconsin are and what you need to qualify.
See if you qualify for a zero-down USDA loan.
What's in this article?
USDA loans in Wisconsin defined
You might know this loan program by some of the other names:
Rural Development loans
R.D. loans
Section 502 Guaranteed Loan Program—the portion of the USDA rulebook that details the program
The program was created in 1991 by the government to encourage homebuyers to choose rural locations to buy. And since the pandemic, the appeal of living and working away from crowded urban areas has grown in popularity, making USDA loans even more enticing.
But, as with any loan program, there are limitations and specific USDA loan requirements you need to know about if you want to be approved.
USDA-eligible locations in Wisconsin
Even though these loans are designed to encourage homebuying in rural locations, you might be surprised to discover several suburban-like areas are eligible as well.
In fact, cities with up to 35,000 residents can still be categorized as "rural" by the USDA—even if they are technically a neighborhood of a large metropolitan city.
Check with USDA's eligibility map to see if a home you are interested in purchasing is in a rural center or not. (non-shaded areas are eligible)
Here are five examples of Wisconsin cities with nearby locations you can use USDA home loans to purchase.
Green Bay, Wisconsin
As the oldest city in Wisconsin, Green Bay has continued to thrive due to its proximity to Chicago and Lake Michigan. The biggest employers in "Titletown" continue to be the shipping and paper industries. The city also has the distinction of having the only NFL franchise team owned by the fans. Several USDA-eligible towns and areas can be found around the city, including Seymour (pop. 3,533), which is only a half-hour drive to the center of the city.
The median home price in Green Bay, Wisconsin is $249,900.
---
Appleton, Wisconsin
Part of the Fox Valley group of cities (including Kaukauna, Neenah, Menasha, and Oshkosh), Appleton's location also has other advantages. This area offers an overall affordable cost of living, generally 2% below the national average. Sitting at the north end of Lake Winnebago also gives Appleton access to some great outdoor and lake activities.
In Appleton, Wisconsin, the median house price is $299,900.
---
Wausau, Wisconsin
Wausau, Wisconsin, is the center of a growing metropolitan area of over 308,000 residents. Their expanding businesses and economy have internationally recognized firms in diverse fields like advanced manufacturing, building materials, healthcare, insurance, and I.T. Several USDA-eligible towns are nearby, like Edgar and Marathon City, both found along highway 29, only twenty minutes from town.
The median home price in Wausau, Wisconsin is $215,000.
---
Milwaukee, Wisconsin
As the largest city in the state of Wisconsin, Milwaukee is also the birthplace of the Harley-Davidson Motor Company. Outdoor options abound here, with over 150 state and county parks, plus 1,400 acres of beaches. USDA-eligible surrounding areas include Vernon, Wisconsin, only 25 minutes from the core of the city.
The median price for a home in Milwaukee, Wisconsin is $184,000.
---
Eau Clair, Wisconsin
Eau Clair, the city, is part of the county of the same name. It is also right next to several other Wisconsin cities, including Altoona and Chippewa Falls, all of which have several opportunities for business and putting down roots.
Eau Clair county has a population of 105,710 and takes its name from the Eau Claire River. Several towns and villages around these cities are USDA-eligible, including Cadott, which is only 17 minutes from Chippewa Falls.
The median home price for Eau Clair (the city) is $289,900.
See if your area of Wisconsin is eligible.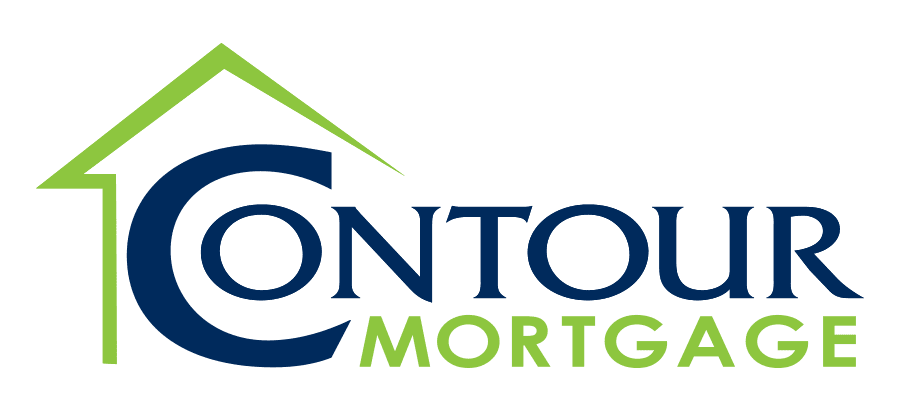 Zero-down USDA loans
Special homebuying programs
Low down payment
Less-than-perfect credit okay
USDA income limits for Wisconsin
The USDA sets a maximum on an applicant's household income in order to be eligible for one of its home loans. The maximum is calculated base on the median income of each county in the state and the number of adults in the applicant's household.
USDA income limits are to ensure the program is used by the intended applicants—Americans who are low-to-moderate-income earners.
Households with fewer members (1-4) have a standard limit of $103,500, and those with more members (5-8) have a standard limit of $136,600. If, however, the median income for a county is above average, the income limit could be higher as well.
To show you what that looks like, here are ten counties in Wisconsin and their corresponding income limits.
| | | |
| --- | --- | --- |
| County or Area | 1-4 member household income limit 2022-2023 | 5-8 member household income limit 2022-2023 |
| Wood | $103,500 | $136,600 |
| Rusk | $103,500 | $136,600 |
| Appleton | $110,050 | $145,250 |
| Juneau | $103,500 | $136,600 |
| Milwaukee | $108,550 | $143,300 |
| Forest | $103,500 | $136,600 |
| Iron | $103,500 | $136,600 |
| Madison | $129,400 | $170,800 |
| Racine | $103,500 | $136,600 |
| Adams | $103,500 | $136,600 |
Do you think your household income is too high to qualify? If yes, consider using deductions like expenses for childcare or care of members of the household with a disability or certain medical expenses.
Generally, if your income is 115% or less of the region's median, you might still qualify.
But the better way to check for income qualification is to use USDA's income tool or contact your preferred USDA lender.
USDA loan closing costs
Closing costs for a USDA loan will generally total about 2-5% of the purchase price. While you don't need any USDA loan down payment, closing costs are not exempt.
However, there are somewhat unique ways you can pay for them.
The funds can come from non-conventional sources like a lender or seller credit, gift funds, or other eligible sources.
If the price you are offering for the home does not exceed its assessed value, you might be able to include closing costs in the loan itself—essentially getting 100% financing of your home.
Learn even more about USDA loans.
Wisconsin closing costs assistance programs
WHEDA (The Wisconsin Housing and Economic Development Authority) does not have any specific programs to help with closing costs, but some municipal governments do have them.
However, the WHEDA does offer two types of mortgages: the WHEDA Advantage Conventional (a 30-year fixed rate) and Advantage FHA (the same, but backed by the FHA).
For closing costs programs, the cities of Milwaukee and Madison have both created assistance solutions.
Madison: Home-Buy the American Dream
The city of Madison has several towns in the area that are USDA-eligible, and this program could provide $1,000 to $20,000 of assistance for the down payment or closing costs with no monthly payments or no interest.
Borrowers must be first-time buyers (or haven't owned within the last three years) or single parent who has a dependent minor.
Milwaukee: Home Down Payment Assistance Program
The great city of Milwaukee offers forgivable assistance grants of up to $7,000 that can be used towards both closing costs and the down payment. Borrowers must be current residents of the city, must contribute a minimum of $1,000 of their own funds, buy a primary residence, live there for at least five years, and complete a homebuyer education program.
See if you're eligible to buy a home.
USDA loan limits for Wisconsin
The USDA does not set any loan limits for their home loan program. But there are indirect limits set by the USDA lender you chose. The lender will use two comparisons of your debt loan versus your monthly income to see how much you can borrow—also called DTI or debt-to-income ratio.
Let's see an example of how this works (note: these figures are examples only, your own figures will likely be different).
| | |
| --- | --- |
| Monthly income | $8,625 |
| Principal, Interest, tax, insurance, HOA, mortgage insurance | $2,500 |
| Front-end debt-to-income | 29% |
| Student loans, auto loans, all other payments | $1,000 |
| Back-end debt-to-income | 41% |
| Example mortgage rate | 6.5%* |
| Estimated home price based on the above | $325,000 |
This hypothetical person makes the standard maximum household income—$103,500 a year or $8,625 a month.
Adding all the monthly mortgage costs up, their monthly payment would equal $2,500, or 29% of their monthly income. This is called the "front-end DTI."
All other monthly debt payments—$1,000—are added to the mortgage payment—$2,500—and the total is compared to their income—41%. This is called the "back-end DTI."
USDA DTI ratio
This example shows the maximum DTI that most lenders will allow for approval—usually shortened to 29/41.
Most lenders, however, use an automated underwriting system called the Guaranteed Underwriting System, or GUS, that might approve an application above 29/41 (other factors, like a high credit score, would have to be included and the lender might want to perform a manual evaluation.)
USDA mortgage rates for Wisconsin
USDA home loan rates tend to be more competitive than conventional mortgages. This is mostly to do with the USDA guarantee.
The USDA protects lenders against loss in case of foreclosure, which is why lenders are eager to issue USDA home loans. The reduced risk allows greater competitiveness when it comes to mortgage rates.
Check your USDA rate.
Property condition guidelines for USDA loans
There is an additional requirement for USDA loans in regard to the property's condition. Like the standards that the FHA requires, the USDA insists that any property that uses their program be deemed livable and safe.
Small-repair issues like a weed-infested lawn are not an issue, but larger-repair issues like broken pipes or faulty electrical wiring will need correcting first.
Pros and cons of a Wisconsin USDA loan
Depending on your financial circumstances, USDA loans might or might not be your best option to buy a home.
Check out the essential pros and cons of USDA loans.
Pros
No down payments
Lower interest rates (on average)
Closing costs often included in the loan itself
Insurance costs tend to be lower
Cons
Property conditions are evaluated (much like FHA standards)
Location must be in a rural area
No multi-unit dwellings, only single-unit
For moderate or low-income households only
Processing times could be longer
How does a USDA loan compare to other popular loans?
VA loans
Just like USDA loans, no down payment is required
Often includes low-interest rates
VA loans are only available to certain military members or their surviving spouses
Conventional loans
Required own payments range anywhere from 3-20% or more
Rates tend to be higher than USDA loans
FHA loans
FHA loans don't have location restrictions
Multi-unit dwellings are allowed
Down payments are also required
No income restrictions
| | | | |
| --- | --- | --- | --- |
| Loan feature | USDA | FHA | Conventional |
| Income limits | $103.5k-$238.2K | None | None |
| Geographic restrictions? | Yes | No | No |
| Down payment | 0% | 3.5% | 3% |
| Min. credit score | 580-640 | 580 | 620 |
| Loan limits for 1-unit home | None | $472K-$1.089M | $726K-$1.089M |
| Upfront mortgage insurance | 1.0% of loan | 1.75% of loan | None |
| Monthly mortgage insurance | 0.35% of loan annually | 0.85% of loan annually | 0.40-3%+ of loan annually |
See if a USDA loan is the right choice for you.
Credit score minimums for USDA lenders
Like loan limits, USDA lenders have their own standards about credit score requirements. Typically, the lowest acceptable score is 620 or 640, but a small number of USDA lenders might accept a lower score, sometimes down to 580.
USDA mortgage insurance fee
Every USDA loan must include a special fee to help continue funding the program for future borrowers—either the Guarantee fee or the Annual fee.
The USDA loan Guarantee fee must be paid at closing and equals 1% of the loan amount. Many lenders will offer to include this fee as a part of the loan itself.
Or if you have the Annual fee, then 0.35% of the remaining principal is calculated each year, divided by 12, and included in your monthly payments.
Are USDA Guaranteed Loans and Direct Loans different?
Direct loans are a different type of USDA loan. Most of the information in this article relates only to USDA Guaranteed loans because:
Most widely used USDA loan
The only version sold by private lenders
Designed for moderate-income borrowers
USDA Direct loans, on the other hand, are administered entirely by the USDA itself and are primarily for low or very low-income borrowers ($31,500 to $50,500 a year).
USDA loans process—how to apply
Applying for a USDA loan is very similar to any standard or conventional loan process.
Apply with the USDA lender.
Submit all required documentation.
Once you receive an accepted offer on a home, the lender orders an appraisal
The file is sent by the lender directly to the USDA for approval
If approved, the lender can then create the final loan documents
All parties sign the documents, and you get the keys.
Apply for USDA now.
Wisconsin USDA loan FAQs
What are the income limits for USDA loans in Wisconsin?
Most counties in Wisconsin have the standard loan limits of $103,500 annually for a 1-4 member household and $136,600 for a 5-8 member household. Areas that have a higher median income, like Milwaukee or Madison, will have higher limits.
How are USDA loan limits calculated?
USDA lenders, not the USDA itself, calculate how much an applicant can borrow based on their own criteria. DTI and credit scores will factor greatly into their requirements.
What are the closing costs for a USDA loan in Wisconsin?
Closing costs will generally run between 2% to 5% of the home price. But, if the property is assessed for more than you're offering, you might be able to include these costs as a part of the loan itself.
Do you qualify for a Wisconsin USDA loan?
USDA loans in Wisconsin are fast becoming one of the most popular choices for homebuying in America. So long as homebuyers are willing to trade in busy, noisy cities for a chance at rural life, USDA loans in Wisconsin could be your best option.
See if you qualify for a zero-down USDA loan.
Our advise is based on experience in the mortgage industry and we are dedicated to helping you achieve your goal of owning a home. We may receive compensation from partner banks when you view mortgage rates listed on our website.