USDA loans in Kentucky offer eligible borrowers a no-down-payment way to buy a home.
With competitive, low-interest mortgage rates, USDA home loans are helping low- and moderate-income Kentucky households become homeowners.
See if you qualify for a zero-down USDA loan.
What's in this article?
What is a USDA loan?
USDA loans are home loans geared toward lower-income households and are backed by the Department of Agriculture.
While USDA loans are just one of several home loan programs backed by the US government, USDA loan requirements differ slightly from other government-backed loans like FHA (Federal Housing Administration) or VA (Department of Veteran Affairs) loans.
USDA loans in Kentucky also typically have better interest rates than FHA or VA loans.
Borrowers may sometimes hear USDA loans referred to as "RD Loans," "Rural Development loans," "Section 502 loans," or the "Section 502 Guaranteed Loan Program."
But no matter what name you call it, the USDA loan program helps eligible borrowers finance 100% of the purchase price of their homes in rural and suburban areas.
USDA-eligible areas in Kentucky
Under the USDA loan program, an area meets the definition of "rural" if its population is 20,000 or less, or in some cases, up to 35,000 if it's rural in character and offers limited mortgage credit availability to moderate-income households. And that's good news for most residents of The Bluegrass State because that means most of the state is eligible for USDA loans.
Let's look at a few of Kentucky's USDA-eligible areas.
Note: All non-shaded areas are eligible.
"The horse capital of the world," Lexington's southern charm and love of horses make it a destination of choice for work and play.
Lexington's cost of living is 10% lower than the national average, and it boasts a diverse economy with manufacturing, technology, healthcare, and education business sectors. Some of the biggest businesses in the United States, like Amazon, Lockheed-Martin, Lexmark International, IBM, and United Parcel Service, call the Lexington-Fayette metropolitan area home. Lexington also has a strong arts scene and annually hosts the country's oldest bluegrass music festival.
Find eligible homes in nearby Keene, Nicholasville, and Lawrenceburg
Lexington median home price: $299,500.
---
Kentucky's capital city, Frankfort, is conveniently located east of Louisville and west of Lexington; Interstate 64 runs east-west through the city, making it a top choice for many commuters. Frankfort combines stunning natural beauty, historical and modern architecture, an abundance of southern hospitality, affordable housing, and—like most parts of the state— a cost of living less than the national average. Frankfort boasts a population of just under 30,000, with an additional 22,000 in the greater Franklin County, supporting a variety of business, education, retail, and tourism attractions without sacrificing its relaxed, small-town charm.
Find eligible properties in Peaks Mill, Midway, Bridgeport, and more.
Frankfort median home price: $219,000
---
Louisville, Kentucky
Situated in north-central Kentucky, Louisville is the biggest city in Kentucky and offers residents a vibrant and diverse economy across multiple sectors, including shipping and transportation, manufacturing, and high-tech. Bourbon City is also the home of Kentucky Fried Chicken, the Kentucky Derby, and the birthplace of Muhammad Ali, whom many consider "The Greatest" heavyweight boxer in American boxing history.
Louisville median home price: $223,000
---
Bowling Green, Kentucky
Bowling Green's strong economy, featuring healthcare, manufacturing, agriculture, and fuel sectors, makes it a natural hub for many major companies like Spalding, General Motors, and Fruit of the Loom. Corvette fans will know that Bowling Green has been home to the assembly plant making Chevrolet Corvettes since 1981. Bowling Green has a population of just under 75,000, and eligible homes are available in many areas surrounding the city.
Bowling Green median home price: $290,000
---
Elizabethtown, Kentucky
Located a stone's throw outside Fort Knox, Elizabethtown offers a vibrant economy, including expanding manufacturing and hospitality sectors, supporting business and entrepreneurial growth and success. Elizabethtown's cost of living is 8% below the US national average. The town of just over 30,000 features plenty of parks, bourbon tasting, retail, and entertainment opportunities for residents of all ages.
Elizabethtown median home price: $250,000
Note: If you're considering buying a Kentucky home, it's a good idea to check your preferred neighborhood against the USDA eligibility map. Because they define "rural" so generously, USDA loan eligibility extends into most parts of the state.
See if your area is eligible for zero down.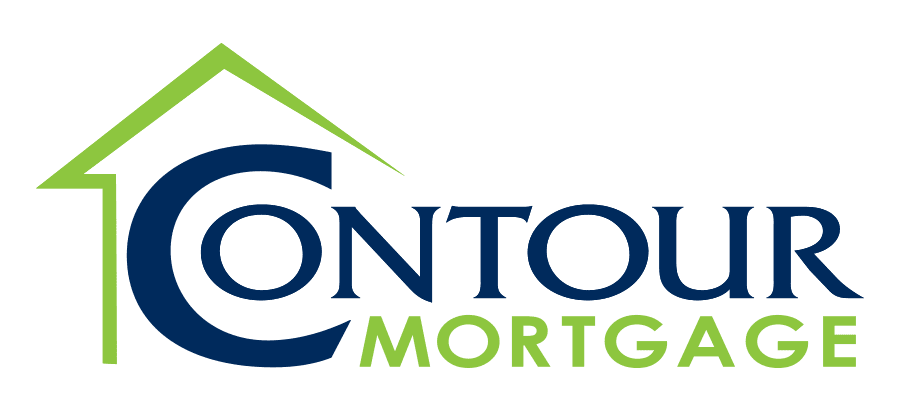 Zero-down USDA loans
Special homebuying programs
Low down payment
Less-than-perfect credit okay
USDA loan income limits for Kentucky
While the main focus of the USDA loan program is helping low- to moderate-income households in the state, USDA loan income limits in Kentucky do allow for a household income of up to 115% of the median income level for a given area.
The USDA loan program sets two standard income limits depending on household size.
Households of 1-4 people: $103,500
Households of 5-8 people: $136,600
Let's look at a few USDA-eligible areas in Kentucky.
| | | |
| --- | --- | --- |
| County or Area | 1-4 member household income limit 2022-2023 | 5-8 member household income limit 2022-2023 |
| Bowling Green | $103,500 | $136,600 |
| Elizabethtown-Fort Knox | $103,500 | $136,600 |
| Lexington-Fayette | $103,500 | $136,600 |
| Louisville/Jefferson County | $103,500 | $136,600 |
| Owensboro | $103,500 | $136,600 |
| Evansville | $103,500 | $136,600 |
| Shelby County | $103,500 | $136,600 |
| Carroll County | $103,500 | $136,600 |
| Franklin County | $103,500 | $136,600 |
| Washington County, | $103,500 | $136,600 |
When calculating eligible household incomes, the USDA loan program looks at everyone 18 and over in the household; even if they won't be part of the official USDA loan application, their income still counts toward eligibility.
The USDA uses this method to ensure the loan program remains available for households experiencing the greatest financial need.
To further ensure the program is accessed by those who stand to benefit most, the USDA loan program allows for certain deductions to help households come in under their income limits.
Standard deductions for the USDA loan program include the following:
Childcare expenses for children up to 12 years of age
Expenses related to elder households
Additionally, certain medical expenses, or expenses related to dependent family members or those living with disabilities, and more can help households meet income requirements.
If you aren't certain your household income is below USDA income limits, check your income eligibility with the USDA's income tool. Or reach out to a USDA lender in Kentucky.
USDA loan down payment and closing costs
USDA loans offer a zero-down home loan, but closing costs are associated with the loan program. The USDA loan program allows borrowers to use financial gifts, including down payment assistance programs, toward these fees.
Additionally, sellers can contribute up to 6% toward the total amount of closing costs.
Learn more about USDA Loan Down Payment and Closing Costs
Kentucky homebuyer assistance programs
Homeowners interested in using the USDA loan program can take advantage of any state-approved homebuyer assistance program.
The Kentucky Housing Corporation (KHC) provides financial assistance to eligible borrowers for homes up to $349,525, which they can use toward a down payment or closing costs. KHC also offers a homebuyer tax credit for eligible homeowners.
USDA loan limits for Kentucky
Regarding Kentucky loan limits, the Guaranteed USDA loan program uses income limits to determine home price caps.
Here's how it works.
If your income equals the maximum loan amount for Kentucky, your annual income would be $103,500, which breaks down to $8,625 per month.
With a monthly income of $8,625, the USDA would then consider your other debts, which include mortgage principal and interest, insurance, property taxes, and any homeowner association (HOA) fees to calculate your maximum debt-to-income ratio.
Your DTI is the main factor in determining a USDA-eligible property's upper price limit. Let's take a look at how that might break down:
| | |
| --- | --- |
| Monthly income | $8,625 |
| Principal, Interest, tax, insurance, HOA, mortgage insurance | $2,500 |
| Front-end debt-to-income | 29% |
| Student loans, auto loans, all other payments | $1,000 |
| Back-end debt-to-income | 41% |
| Example mortgage rate | 6.5%* |
| Estimated home price based on the above | $325,000 |
Mortgage rates, payments, and fees are for example purposes only. Your costs will vary.
USDA debt-to-income (DTI) ratio
USDA loans in Kentucky typically use a 29/41 DTI ratio.
In other words, your housing debt, including your full monthly mortgage payment plus USDA mortgage insurance, should be no more than 29% of your total income.
Your total DTI—housing plus all other debts, like student loans or credit cards—should be no more than 41%. But there is a little wiggle room thanks to the USDA underwriting system.
The USDA's computerized underwriting system, called "GUS," takes things like good credit and other compensating factors into account when evaluating USDA loans in Kentucky. GUS can approve borrowers with DTI ratios above the standard 29/41 percentages.
Learn even more about USDA loans.
USDA home loan mortgage rates in Kentucky
Because the US government backs USDA loans in Kentucky, there's less risk for lenders if a borrower defaults on their mortgage. Lenders, in turn, pass on that reduced risk to borrowers in the form of a good USDA home loan rates.
These loans have some of the most competitive home loan rates available, in many instances lower than FHA loans.
Property condition guidelines
USDA loans in Kentucky consider the home's condition as part of the eligibility process. The USDA loan program uses the same property standards as FHA loans to ensure homes are safe to live in when purchased.
This means homes needing cosmetic upgrades, like threadbare carpeting and stained countertops, wouldn't likely affect eligibility.
However, if a home needed repairs to a major system—like fixing a hole in the roof, a basement crack, or knob-and-tube replacement—this would typically need to be completed before closing to meet USDA loan eligibility.
Pros and cons of USDA loans in Kentucky
No one home loan is perfect for every borrower, and USDA home loans are no different. Despite offering numerous advantages for anyone looking to buy a home in Kentucky, USDA loans have limitations.
Let's take a look at some USDA pros and cons.
Pros:
Zero down payment option
Competitive interest rates, often lower than FHA home loans
Can use down payment assistance programs or financial gifts
USDA loans in Kentucky are available for a variety of single-family homes, including condos, houses, and manufactured (i.e., mobile homes) properties—can also be used to purchase land to build a new home
Cons:
Income limits help low- and moderate-income households buy a home with zero down payment in rural and suburban areas of Kentucky
Eligible properties must be in designated "rural" areas
USDA loans in Kentucky cannot be used to buy a farm or investment property
Check your zero down USDA loan eligibility.
USDA loan vs. VA vs. FHA vs. Conventional
FHA loan: Mortgages backed by the FHA (Federal Housing Administration). Offers 3.5% down payment options to eligible borrowers. More lenient credit requirements. Good for first-time home buyers.
VA loan: Mortgage available to eligible military veterans, service members, and surviving spouses in specific categories, backed by the VA (Department of Veteran Affairs). Offers a no-money-down option and low mortgage interest rates.
Conventional loans: 3% down payment option available to eligible borrowers. Mortgage insurance is mandatory for down payments of less than 20%. More stringent credit requirements. First-time home buyers can have more difficulty qualifying.
| | | | |
| --- | --- | --- | --- |
| Loan feature | USDA | FHA | Conventional |
| Income limits | $103.5k-$238.2K | None | None |
| Geographic restrictions? | Yes | No | No |
| Down payment | 0% | 3.5% | 3% |
| Min. credit score | 580-640 | 580 | 620 |
| Loan limits for 1-unit home | None | $472K-$1.089M | $726K-$1.089M |
| Upfront mortgage insurance | 1.0% of loan | 1.75% of loan | None |
| Monthly mortgage insurance | 0.35% of loan annually | 0.85% of loan annually | 0.40-3%+ of loan annually |
USDA loan credit score minimum
Lenders set their own credit score requirements, which means minimums can vary depending on your lender. However, most local USDA mortgage lenders in Kentucky set their minimums between 620-640.
USDA mortgage insurance
USDA loans in Kentucky come with two additional mortgage insurance payments:
Guarantee fee
Equals 1% of the total mortgage loan amount. (i.e., borrowers with a $200,000 home loan would pay approximately $2,000 for the guarantee fee)
Borrowers can roll the USDA Loan Guarantee Fee into the total mortgage loan
A one-time fee to be paid at closing
Annual insurance fee
Equal to 0.35% of the annual outstanding loan balance
Amount is divided equally into 12 monthly payments
Add approximately $30 per month per $100,000 borrowed
Both USDA mortgage fees go toward funding the USDA loan program. This helps ensure USDA loans continue to be available for low- to moderate-income households in the future.
How are the USDA Guaranteed Loan and Direct Loan different?
The USDA loan program offers two different loan programs.
USDA Guaranteed loan
Makes up most of the USDA loans issued in the country. (This article talks about USDA Guaranteed loans)
Issued banks and lenders—not directly from the USDA
Aimed at moderate-income households
Direct USDA loan
Issued 'directly' from the USDA
Borrowers apply to USDA, not private lenders
Aimed at low ($50,000 annual income limit) and very low ($31,500 income limit) households
For more information on how to qualify for the USDA Direct Loan program, check out the USDA's website.
USDA loans in Kentucky—lenders, process, and how to apply
Unlike other government-backed mortgages, USDA loans have an additional approval step. Once your lender has approved your application, they send it to the USDA for approval. This additional step can add anywhere from a few days to a few weeks to the total processing time of your USDA loan application.
If you're considering a USDA loan in Kentucky, here's what you can expect:
Find a mortgage lender, complete an application, and include any necessary documentation like W2s or tax returns
Begin looking for your home
Once you find the right home, make an offer, and get an accepted offer from the seller, notify your lender
This is when your lender orders a home appraisal, after which they'll finalize their approval of your USDA home loan.
Your lender forwards their approved application to the USDA for their review and approval
Following the USDA approval, your lender will issue your final loan documents
You'll need to review and sign these final loan documents and close on your home loan before getting the keys to your new home
Kentucky USDA loan FAQ
Let's look at some of the more common FAQs when it comes to USDA loans in Kentucky.
What credit score is needed for a USDA loan in Kentucky?
Most USDA lenders in Kentucky work with borrowers with credit scores between 620-640. Some lenders accept lower scores, while others have higher minimum score requirements.
How long does it take to get a USDA loan in Kentucky?
USDA loans in Kentucky can take around 45 days from the time you receive an accepted purchase agreement. When you submit your USDA loan application, you can speed up the application process by providing supporting income documentation, like W2s, pay stubs, or tax returns. However, timeframes can vary depending on the time of year.
Which is better, a USDA loan or a conventional one?
USDA loans are better for those with marginal credit, no down payment, and lower income. Conventional loans are typically better for well-qualified buyers in urban areas.
Low to moderate income? No down payment? Homeownership is still possible.
Everyday USDA loans help Kentuckians like you realize their dream of owning a home in a rural or suburban part of the state—even if they don't have money saved for a down payment.
Check your eligibility and rates for a USDA loan.