Zero-down homeownership in Ohio
Breaking into homeownership is no easy task. Many first-time homebuyers struggle to come up with a down payment of 3-5%, which is the minimum for most mortgages.
USDA home loans have no down payment requirement. This makes them one of the most attractive home loan products in the market today.
Let's find out what it takes to become a homeowner in Ohio using this little-known but powerful program.
Start your USDA loan.
What's in this article?
What is a USDA loan?
The "USDA loan" is also known as the Rural Development, RD, or even "Section 502 Guaranteed Loan Program." They all refer to the same loan type.
It is meant to encourage homeownership in rural areas, with zero down, low rates, affordable mortgage insurance, and lenient credit standards.
What's the catch? Not much, really. You just have to meet USDA's rather generous income limits and be buying in a USDA-eligible area (see next section). Beyond that, you have to qualify for the loan and meet a few other USDA requirements. We've broken down those requirements below.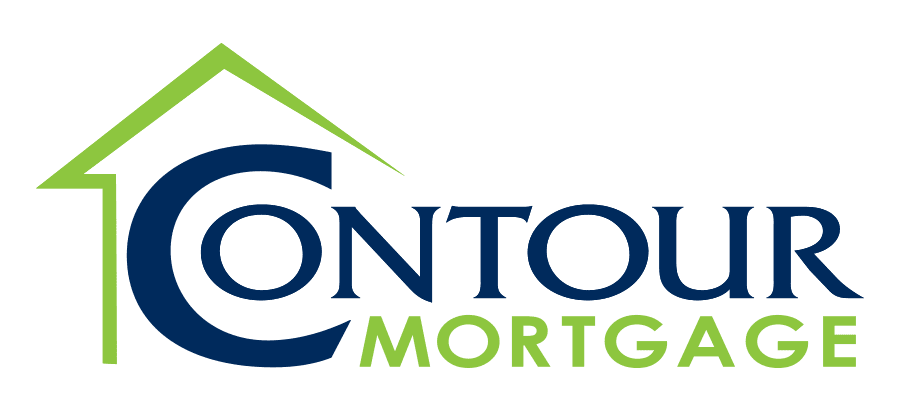 Zero-down USDA loans
Special homebuying programs
Low down payment
Less-than-perfect credit okay
USDA eligible areas in Ohio
USDA zero-down loans are available in any location that USDA deemed "rural." Often, areas are quite suburban, as shown on USDA's interactive eligibility map. If you don't think you live near a "rural" area, you might be surprised.
That's because USDA calls an area rural even if it has up to 35,000 residents, is rural in character, and has a lack of mortgage credit for low-to-moderate income households.
The majority of land mass in Ohio is eligible.
But what if you want to live near a larger city? Here are examples of five cities with USDA-eligible areas very close to the downtown core.
Tip: USDA definition of "rural" is quite generous. In some cases, cities of up to 35,000 residents are considered rural, even if they are traditionally known for being part of a larger metro area. It's worth checking areas around your city, even if you don't consider it rural.
Top 5 Ohio USDA-eligible Areas (All non-shaded areas are eligible)
1. Springfield, Ohio
While the Springfield interior is not eligible, you start finding eligible areas as close as 10 minutes away from the downtown core. For instance, most areas south of I-70 and north of State Route 334 are eligible. To the west, places like Westridge and Upper Fox Hollow are in acceptable territory. Springfield is a city of nearly 60,000 residents, says the U.S. Census Bureau, with a mix of employment opportunities from manufacturing to hospitality.
Springfield median home price: $122,000
---
2. Toledo, Ohio
Eligible areas like Curtice, Walbridge, Yondota, are just 20 minutes east of downtown Toledo. Work in the city but want a zero down loan? USDA could be your answer. The city features employment opportunities in the fields of medicine, education, and government, and more.
Toledo median home price: $125,500
---
3. Akron, Ohio
USDA-eligible areas start about 20 minutes outside of Akron. These areas are only about an hour from downtown Cleveland. State Route 43 on the east of Akron and South Medina Line Road to the west is where USDA areas start.
Akron median home price: $135,000
---
4. Columbus, Ohio
Columbus is Ohio's largest city, with nearly 900,000 residents. So you wouldn't expect surrounding areas to be USDA eligible, and yet they are. Just 20 minutes outside downtown Columbus, you can get a zero-down USDA loan. To the west, areas around US Highway 42 are eligible, and eligible communities near Sunbury and Berkshire are found to the north. Columbus hosts many employment opportunities, with large companies like JPMorgan Chase, Nationwide Insurance, and Honda. Those three companies alone employ more than 40,000 people.
Columbus median home price: $260,000
---
5. Dayton, Ohio
About 30 minutes outside of Dayton are USDA-eligible communities like Mad River, Green Meadows, and Yellow Springs. Many neighborhoods near Wright-Patterson Air Force Base are eligible, as are many neighborhoods between Dayton and Springfield. Dayton, a city of 137,000 residents, hosts employers like the Air Force, Kettering Health Network, and Premier Health, which employ nearly 45,000 people combined.
Dayton median home price: $105,000
See if your area is eligible for zero down.
USDA loan income limits for Ohio
You might think USDA income limits are restrictive, but they are quite generous. You can earn up to 115% of your area's median income. In some cases, U.S. median income is used. 
For most locations in Ohio, the limit is $103,500 annually for a 1-4 member household and $136,600 for a 5-8 member household, but higher in many areas.
Here are some example income limits in Ohio.
| County or Area | 1-4 member household income limit 2023 | 5-8 member household income limit 2023 |
| --- | --- | --- |
| Cincinnati, OH | $109,850 | $145,000 |
| Columbus, OH | $107,750 | $142,250 |
| Dayton, OH | $103, 500 | $136,600 |
| Springfield, OH | $103, 500 | $136,600 |
| Akron, OH | $103, 500 | $136,600 |
| Toledo, OH | $103, 500 | $136,600 |
| Cleveland, OH | $103, 500 | $136,600 |
| Hocking County, OH | $103, 500 | $136,600 |
| Mansfield, OH | $103, 500 | $136,600 |
| Erie County, OH | $103, 500 | $136,600 |
Keep in mind that the following is how USDA looks at income:
Household income: Income from all adults in the household (working children in the home age 18+, a parent who collects social security, a spouse who is not on the loan application, etc.). Household income must be below local income limits.
Qualification income: Income from everyone on the loan application can be used to qualify for the loan.
Household income is the gauge by which USDA ensures the loan is reserved for households that most need it.
Check your personal income eligibility with USDA's income tool.
If you think your household income is too high, use the tool to see whether the following deductions would make you eligible.
Childcare expenses for children under 12
Dependents living in the home
Certain medical expenses
Elderly household deductions
Care of household members with disabilities
Check with a lender if you're unsure whether your income is within limits.
USDA loan down payment and closing cost requirements in Ohio
Perhaps the most attractive feature about a USDA loan is that it does not require a down payment.
In other words, you can finance up to 100% of the purchase price of the home, as long as the appraised value matches or exceeds the price.
However, you will still need personal funds for closing costs. These costs can range from 2-5% of the home price.
Closing costs can be paid for with gift funds, seller credit, lender credit, or another eligible source. You can even finance closing costs into the loan if the home's appraised value is higher than the purchase price. No other major loan program allows this.
Get started on your home purchase with a USDA loan.
USDA loan limits for Ohio
There are no hard-and-fast loan limits for the Guaranteed USDA loan program in Ohio or elsewhere. Rather, income limits serve as an indirect cap to the loan amount.
For example, if your income was exactly at the limit for most areas in Ohio, you would make $103,500 annually or $8,625 per month.
| | |
| --- | --- |
| Monthly income | $8,625 |
| Principal, Interest, tax, insurance, HOA, mortgage insurance | $2,500 |
| Front-end debt-to-income | 29% |
| Student loans, auto loans, all other payments | $1,000 |
| Back-end debt-to-income | 41% |
| Example mortgage rate | 6.5%* |
| Estimated home price based on the above | $325,000 |
Mortgage rates, payments, and fees are for example purposes only. Your costs will vary.
As shown above, USDA's debt-to-income (DTI) maximums will limit the home price and loan amount.
USDA debt-to-income DTI ratio
USDA's stated DTI maximums are 29% for your housing ratio and 41% for your all-inclusive ratio. In other words, your total housing payment including principal, interest, taxes, HOA dues, and USDA mortgage insurance can be up to 29% of your gross income. Housing plus all other debt payments can be up to 41% of your income.
That being said, lenders run most scenarios through USDA's computerized underwriting system, called Guaranteed Underwriting System, or GUS. If you have good credit or other compensating factors, GUS can approve you with higher DTIs.
USDA home loan mortgage rates in Ohio
USDA mortgage rates are extremely competitive compared to most loan programs. Often, they are lower than FHA and conventional loan rates.
This is because USDA "guarantees" the loans, meaning it backs them using government funds. If the borrower defaults, USDA will repay the lender up to 90% of the original loan amount.
Because of this strong backing, lenders view USDA loans as a safe bet and award USDA homebuyers accordingly with low rates. Below are recent average rates.
USDA property condition guidelines
For USDA loans, the home needs to meet the same quality standards as for FHA loans. This means that the home must be safe and livable. Homes with some cosmetic issues are probably okay, but issues with major systems like electrical, plumbing, or roofing may require repair before closing.
USDA rehab loans are also available from USDA construction loan lenders.
Pros and cons of an Ohio USDA loan
While these are fantastic loans, they do come with drawbacks as well. Here are the major USDA loan pros and cons.
Pros
Zero down payment
Low rates
Closing costs can be rolled into the loan in some cases
Lower mortgage insurance than FHA
Cons
Only available in rural and suburban areas
Income limits
Longer closing times compared to FHA and conventional
Stricter property standards than conventional
USDA loan vs VA vs FHA vs Conventional
FHA loan: These loans do not have any income limits or ineligible geographic areas. They require 3.5% down. Down payment and closing costs can come from a gift of a down payment assistance program.
VA loan: Available only to those with eligible military experience, usually two years of active-duty service. For eligible homebuyers, it offers zero down and very low mortgage rates.
Conventional loan: A loan that requires as little as 3% down. These are best for borrowers with high credit scores and solid income.
| | | | |
| --- | --- | --- | --- |
| Loan feature | USDA | FHA | Conventional |
| Income limits | $103.5k-$238.2K | None | None |
| Geographic restrictions? | Yes | No | No |
| Down payment | 0% | 3.5% | 3% |
| Min. credit score | 580-640 | 580 | 620 |
| Loan limits for 1-unit home | None | $472K-$1.089M | $726K-$1.089M |
| Upfront mortgage insurance | 1.0% of loan | 1.75% of loan | None |
| Monthly mortgage insurance | 0.35% of loan annually | 0.85% of loan annually | 0.40-3%+ of loan annually |
Ohio first-time homebuyer grants and programs
The Ohio Housing Finance Agency offers the Your Choice! Down Payment Assistance program in which buyers can receive either 2.5% or 5% of the purchase price toward their down payment and/or closing costs.
The assistance can be combined with a USDA loan, or FHA, VA or Conventional. If you retain the home and loan for seven years, the assistance amount is forgiven. Income and property price limits apply.
USDA loan credit score minimum
Most USDA lenders apply their own minimum to the program. This is why it's important to shop around. If one lender denies your application, check with a different one.
Some lenders impose a 640 minimum score, while others go down to 580.
USDA mortgage insurance
USDA mortgage insurance comes in two forms.
Guarantee fee: An upfront fee equal to 1% of the loan amount. You can finance this fee into the loan.
Annual fee: This fee equals 0.35% of the outstanding loan balance per year. You pay 1/12th of the annual fee each month along with your regular mortgage payment. This adds about $29 per month to your payment for each $100,000 borrowed.
These fees go toward sustaining the program and making it available for future homebuyers. Partly because previous USDA buyers paid the fee, the program exists to help you become a homebuyer as well.
USDA Guaranteed vs Direct loan
There are two types of USDA home loans: Guaranteed and Direct. It's important to know the difference.
Guaranteed loans represent the vast majority of USDA loans. You get these from a mortgage company or lender, not the government itself. They are for moderate-income earners. This article is speaking of the Guaranteed program, not the Direct program.
Direct USDA loans are for households with "low and very low" incomes. This is defined as $31,550 – $50,500 annual income in most areas. These loans are issued by the government agency itself and come with stricter rules. To find out more about the Direct program, see USDA's website.
USDA lenders, the process, and how to apply
These loans come with a slightly different process compared to FHA and conventional. They must be double-approved, in a sense. After the lender approves the file, it must be sent for review to USDA itself. This can take a few extra days or even weeks, depending on how backed up the USDA office is. You can see current USDA turn times here.
However, your experience will be no different than getting any other mortgage loan. The lender handles the extra step of sending it to USDA.
Here's the USDA process.
Apply with the lender.
Submit all your documentation.
Find and make an offer on a home, and get an accepted offer.
The lender orders an appraisal and finalizes the approval on their end.
The lender then sends the file to USDA for approval.
Upon USDA approval, the lender draws final loan documents.
You sign documents.
The loan closes and you get the keys.
Ohio USDA loan FAQ
What is the income limit for an Ohio USDA loan?
The income limit for most areas in Ohio for 2022-2023 is $103,500 for 1-4 member households and $136,600 for 5-8 member households, and higher in some areas depending on median income.
How do you qualify for a USDA loan in Ohio?
Generally, you need to have a 580-640 credit score, depending on the lender, a debt-to-income ratio of 29/41, and adequate income for the payment. You also earn less than maximum income limits and be purchasing a home within a USDA-eligible area.
What cities in Ohio are eligible for USDA loans?
USDA-eligible areas are found within 10-20 minutes of most major Ohio cities. Those willing to commute a short distance can purchase a home for zero down not too far from downtown cores.
Do you qualify for an Ohio USDA loan?
Now that you know nearly everything about Ohio USDA loans, do you think you can use one to become a homeowner?
Apply for this powerful program to find out. You may be in your own home sooner than you think.
See if you can buy a home with a USDA loan.