USDA home loans South Carolina could be one of the best-kept secrets for homebuyers in America today.
The two biggest factors that make this mortgage product so popular are:
A zero-down payment requirement
Lower mortgage insurance than FHA
Anyone who is saving to buy a home knows the down payment is one of the biggest challenges to overcome. Conventional loans require a borrower to put down 3-5% of the home price before they will consider your application.
With a U.S. median home price of $454,900 today, 3% down payment would mean you need to save over $13,000 before you can buy your home.
But USDA removes that barrier for low-to-moderate-income borrowers.
See if you qualify for a zero-down USDA loan.
What's in this article?
What are USDA loans?
USDA loans, also known as the "Section 502 Guaranteed Loan Program," are designed to assist borrowers who meet USDA loan requirements in buying a regular primary residence in eligible rural areas without a down payment.
Rural areas do not mean farms, however, despite the loan being a part of the U.S. Department of Agriculture. Instead, USDA loans are for standard homes that happen to be in less-dense areas of the state.
USDA loan eligible areas in South Carolina
Areas of South Carolina that have populations of up to 35,000 residents can be considered rural by the USDA.
Many locations in the state where you can use a USDA loan look more like suburban neighborhoods rather than rustic farmland. In fact, this loan program is tailored for single-family primary residences—the kind you find in most metropolitan cities.
If you're interested in buying in a particular region of South Carolina, but aren't sure if it's eligible or not, check out USDA's eligibility map that specifically details what areas apply.
To help clarify the criteria even more, here are five examples of South Carolina urban centers with USDA-eligible regions (the non-shaded areas) within a short commuting distance.
Myrtle Beach, South Carolina
Interested in living nearby one of the most popular and beautiful beaches in the U.S.? Myrtle Beach, South Carolina, is visited by tens of millions of people every year. As you can imagine, tourism has become a big industry here and the major driving force of the economy. Even though a variety of employment opportunities can be found, many of them connect to hospitality, entertainment, and other forms of tourism. The area's elongated layout means many USDA-eligible areas are within short commute distances to the west.
The median price for homes in Myrtle Beach, South Carolina, is $268,000.
---
Columbia, South Carolina
Columbia, South Carolina, is the second-largest city of the state and also its capital. The population here is a modest 136,632 residents, but the overall metropolitan area has 829,000 people—which can mean lots of suburban-type homes nearby for your USDA loan. Featuring a diverse economy, including state government jobs, healthcare, and the University of South Carolina, Soda City can be a great place to set down some southern roots.
The median home price for Columbia, South Carolina, is a reasonable $230,000, well below the national median of $454,900.
---
Florence, South Carolina
The economy of Florence, South Carolina, has gone through a transformation in the last three decades from being a largely farming and rail-centric city to a more diverse structure. The major industries here include finance, commerce, health care, rail, and trucking—which helps explain why Florence is the industrial center of the eastern Carolinas.
Housing prices in Florence are fairly affordable, with a median price of just $249,900.
---
Charleston, South Carolina
The economy of Charleston, SC, has experienced a resurgence in advanced manufacturing employment—doubling in the 2010s. Tourism is the largest industry here—located mostly on the coastline, which bolsters its real estate and finance sectors. USDA-eligible areas can be found along Interstate 26, leading directly into the heart of the city.
The median price for homes in Charleston shows the higher value of this area at $525,000.
---
Greenville, South Carolina
You can find Greenville, SC, in the heart of Up-county, a beautiful county in the northwestern corner of the state. Greenville is also known as the "Textile Center of the World," and features great shopping, historic, scenic, entertainment, and family attractions. A famous downtown offers tree-shaded streetscapes, public artworks, shops, parks, and a variety of annual festivals.
The median home price for the great Greenville is $350,000, with overall prices ranging from $140,900 to $6 million.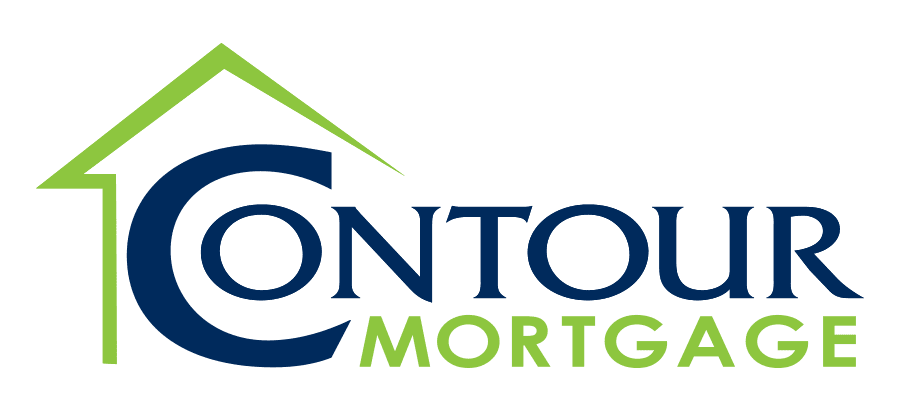 Zero-down USDA loans
Special homebuying programs
Low down payment
Less-than-perfect credit okay
What are USDA loan limits for South Carolina?
USDA loans were created and designed for low-to-moderate-income households. That means the program imposes limits for household income.
The limits are based on the total income of every adult in your current household—even those whose names are not on the loan application. They also split the limits based on how many adults are in your household; 1-4 or 5-8.
The standard income limits for most counties in SC are $103,500 annually for households with 1-4 members and $136,600 for those with 5-8 members.
However, if the USDA-eligible area is next to a more expensive city, the limits will often be higher than the standard.
Here are a few examples of income limits in ten different counties in South Carolina.
| | | |
| --- | --- | --- |
| County or Area | 1-4 member household income limit 2022-2023 | 5-8 member household income limit 2022-2023 |
| Charlotte | $108,300 | $142,950 |
| Charleston | $105,600 | $139,400 |
| Myrtle Beach | $103,500 | $136,600 |
| Greenville | $103,500 | $136,600 |
| Abbeville | $103,500 | $136,600 |
| Chesterfield | $103,500 | $136,600 |
| Jasper | $103,500 | $136,600 |
| Laurens | $103,500 | $136,600 |
| Barnwell | $103,500 | $136,600 |
| Allendale | $103,500 | $136,600 |
Pro Tip #1: All adults 18 and over in the household will have their income included in the limit calculation, even if they are not on the loan. This doesn't mean s you can use everyone's income to qualify for the loan.
Pro Tip #2: Even if you think your household income is above the limit, you might still qualify.
Pro Tip #3: You can also use certain deductions to lower your income—childcare expenses, dependents living in the home, care for household members with disabilities, certain medical expenses, and more.
To get a more accurate assessment of your USDA income limits, check with a USDA lender, or try the USDA's income tool.
See if you're eligible for a zero-down loan.
USDA loan down payment and closing costs
USDA loan down payment and closing costs are handled differently. While there is no requirement for borrowers to put any down payment to secure a loan, they're still responsible to pay for closing costs.
How much are closing costs for USDA loans?
The typical amount you'll have to pay in closing costs will equal 2-5% of the loan amount.
These funds can come from your savings, a gift, a seller credit, or a lender credit. You may also be able to roll your closing costs into the loan itself, if the appraised value comes out higher than the purchase price.
South Carolina homeownership programs
Several programs have been created in South Carolina to make homeownership easier to achieve.
Homebuyer Program
SC Housing (SC State Housing Finance and Development Authority) has created a Homebuyer Program to assist low-to-moderate-income individuals and families by offering them mortgage loans with a competitive fixed interest rate.
They also offer downpayment assistance, but it is based on availability. These funds may also be used to help pay closing costs.
Palmetto Heroes
The Palmetto Heroes Program, also from SC Housing, normally provides homebuying assistance to buyers working in public service fields like teaching, policing, military, etc. However, the program has closed for 2022 due to overwhelming demand.
There is a hope that the program could start up again in the new year, so check back in 2023.
Mortgage credit certificate
SC Housing also offers the SC Mortgage Tax Credit Program—a mortgage credit certificate (MCC) for homebuyers. The MCC can provide a tax credit of up to two grand a year for the life of the loan.
This credit can also be used as additional income on the application to allow borrowers to improve their DTI—possibly improving their chances of approval or qualifying for a larger loan amount.
USDA loan limits for South Carolina
There are no hard loan limits for USDA loans. However, individual lenders will set their own loan limits based on the applicant's debt-to-income ratio (DTI).
To help you understand how this works, let's create a hypothetical application for someone who is at the standard income limit of $103,500 annually, or $8,625 per month.
Note: these figures are for example only—your own finances will vary as well as the interest rate.
| | |
| --- | --- |
| Monthly income | $8,625 |
| Principal, Interest, tax, insurance, HOA, mortgage insurance | $2,500 |
| Front-end debt-to-income | 29% |
| Student loans, auto loans, all other payments | $1,000 |
| Back-end debt-to-income | 41% |
| Example mortgage rate | 6.5% |
| Estimated home price based on the above | $325,000 |
The lender will calculate what the likely monthly mortgage payment will be—in this example it is $2,500. Comparing these two figures give the lender the "front-end" DTI.
Next, the lender looks at the applicant's other debts, adds it to the mortgage payment, and compares it again to the monthly income. This percentage is called the "back-end" DTI.
Finally, using the proposed interest rate, the lender will calculate how much this person can afford to borrow for their new home.
The DTI maximum for USDA home loans in South Carolina
We've used this example because it turns out to be the standard maximum DTI: 29/41. If an applicant's ratio exceeds this, though, it could still be approved..
All USDA lenders will first run your scenario through an automated underwriting program from the UDSA called the Guaranteed Underwriting System (GUS) that calculates the applicant's viability.
GUS might still approve an application with a DTI over the maximum if there are positive financial factors, like a high credit score. Regardless if the application is given the OK by GUS, approval is still decided by the lender, who may want to do a manual review.
CTA: Bottom line is, if you think your DTI is too high, apply anyway. Start here.
USDA loan mortgage rates for South Carolina
USDA loan lenders in South Carolina offer more competitive interest rates than for some other programs.
This is because the USDA guarantees that 90% of the loan will be paid back to the lender if the borrower defaults, which greatly reduces risk.
As a result, a USDA lender can often issue lower interest rates and fees to their potential clients.
Check your personalized USDA rate.
Property condition requirements for USDA loans
Every USDA loan has a general requirement that the property is safe and livable—similar to the same requirements you would find with an FHA loan.
Small cosmetic issues like an outdated bathroom or unsightly landscaping would not likely be a problem. Larger structural issues with the home like outdated wiring or sinking foundation would have to be repaired before the sale can close.
The pros and cons of USDA loans
Is a USDA loan the right choice for you? There are many factors that go into choosing a mortgage to buy your home.
What are the basic pros and cons of USDA loans?
Pros
No down payment required
Lower interest rates
Closing costs can be paid from non-traditional sources
Mortgage insurance costs are typically lower than for FHA loans
Cons
Only eligible 'rural' properties in good condition will be considered
Not available to those with higher incomes
Processing times can take longer than conventional mortgages
No 15-year fixed loans or adjustable-rate mortgages are available
USDA loan vs FHA vs Conventional
FHA loans: FHA loans don't set income limits for borrowers. They also don't restrict their loans to specific geographical areas. However, borrowers need at least 3.5% down.
VA loans: Only eligible service members or their surviving spouses can apply for VA loans. Like USDA loans, there is no down payment requirement.
Conventional loans: Lenders often approve a conventional loan with as little as 3% down if the applicant also has a high credit score. Approval will vary by the lender depending on your credit history.
| | | | |
| --- | --- | --- | --- |
| Loan feature | USDA | FHA | Conventional |
| Income limits | $103.5k-$238.2K | None | None |
| Geographic restrictions? | Yes | No | No |
| Down payment | 0% | 3.5% | 3% |
| Min. credit score | 580-640 | 580 | 620 |
| Loan limits for 1-unit home | None | $472K-$1.089M | $726K-$1.089M |
| Upfront mortgage insurance | 1.0% of loan | 1.75% of loan | None |
| Monthly mortgage insurance | 0.35% of loan annually | 0.85% of loan annually | 0.40-3%+ of loan annually |
Are there credit score minimums?
The general rule is that a USDA lender will only consider someone who has a credit score of 620-640. A few might consider an applicant with a score of 580, but this is pretty rare.
Since it's up to the lender to set their own credit score standards, you can shop around for a USDA that meets your financial picture.
The USDA mortgage insurance fee
Every USDA loan, whether it is used to buy a home in South Carolina or elsewhere, will have to include a special fee that helps maintain the financial health of the program.
There are two ways this particular fee can be calculated.
Guarantee fee
This fee will equal 1% of the loan and must be paid upfront upon closing. Lenders, however, should allow you to include the Guarantee fee as a part of the loan.
Annual fee
This version is calculated at 0.35% of the outstanding loan balance each year (about $29 per month per $100,000 borrowed) and is added to the monthly mortgage payments in 1/12 installments.
Guaranteed Loans and Direct Loans—what's the difference?
There are actually two types of USDA loans: Guaranteed and Direct.
Guaranteed loans
These are the majority of USDA loans used in South Carolina. Most of the above information applies to these types of loans
These are issued by private mortgage lenders—not the government
They are designed for moderate-income earners
Direct loans
Direct loans are issued and administered only by the government
They are more ideally suited for households with low to very low incomes of $31,550 to $50,500 a year in most cases
Direct Loans will often have stricter requirements than Guaranteed Loans. To understand the process of either of these loans better, look at the USDA website.
USDA lenders, the process, and how to apply
Applying for a USDA loan is essentially the same as applying for a conventional or FHA loan, with one little difference.
All applications must be submitted to the USDA for careful review for compliance with its rules. This extra step might delay processing times—depending on backlogs—a few days to a few weeks. To see if there are any backlogs, the USDA website is the best place to check.
Submitting the application to the USDA is up to the lender, not the applicant.
Here's a breakdown of applying for USDA loans in South Carolina.
Apply for the loan through an approved lender.
Submit documents.
Make an offer.
The lender orders a property appraisal.
The lender submits your application to the USDA.
If approved, the lender finalizes the offer for you to sign.
You sign the offer, and you have your new home!
Start your USDA loan approval process now.
USDA loans South Carolina FAQ
How much of a down payment do you need for USDA loans in South Carolina?
USDA loans in South Carolina do not require any down payment. Standard closing costs like appraisal, title, escrow, and more will need to be paid.
What are the major qualifications for USDA loans in South Carolina?
A minimum credit score of 620-640 and a debt-to-income ratio of 29/41, stable employment, and make no more than area income limits.
Who is best suited to benefit from Guaranteed USDA loans in South Carolina?
Guaranteed USDA loans in South Carolina are best suited for moderate-income homebuyers who don't have adequate resources to qualify for a conventional loan.
Start your homeownership journey with a USDA loan
Ultimately, the best way to find out if you meet the USDA loan requirements is by reaching out to a participating USDA lender.
Thousands of moderate-income Americans have already taken steps to achieve their dreams of homeownership with these great USDA loans in South Carolina.
See if you qualify for a zero-down USDA loan.