New Jersey sits so close to one of the world's biggest cities, New York, that many assume that a loan meant for rural areas wouldn't be available.
But USDA home loan eligible areas are plentiful in the Garden State, despite its large population and status as a favorite home of NYC commuters.
Here's how to qualify for zero-down USDA loan requirements in New Jersey.
See if you qualify for a zero-down USDA loan.
Become a homeowner with zero down: USDA loans New Jersey
About half of young renters cite down payment as the biggest barrier to homeownership.
That's likely because they don't know about programs like the USDA loan. USDA, to encourage homeownership in less-densely-populated areas, offers a zero-down home loan.
And, it's not for farms. It's for regular single-family homes that happen to be in rural and suburban areas. The loan, in fact, has nothing to do with farming. It's all about offering affordable homeownership.
What's in this article?
What is a USDA loan?
The USDA home loan mission is to help moderate-income families own homes and encourage life outside of cities. That's why it's also called the Rural Development, or RD, loan, or even the "Section 502 Guaranteed Loan Program."
This loan features:
Zero down payment
Lenient credit score requirements
Low mortgage rates
Lower mortgage insurance than FHA
And many more benefits
At this point, you might be thinking, "No way this is available in my area." You might be surprised.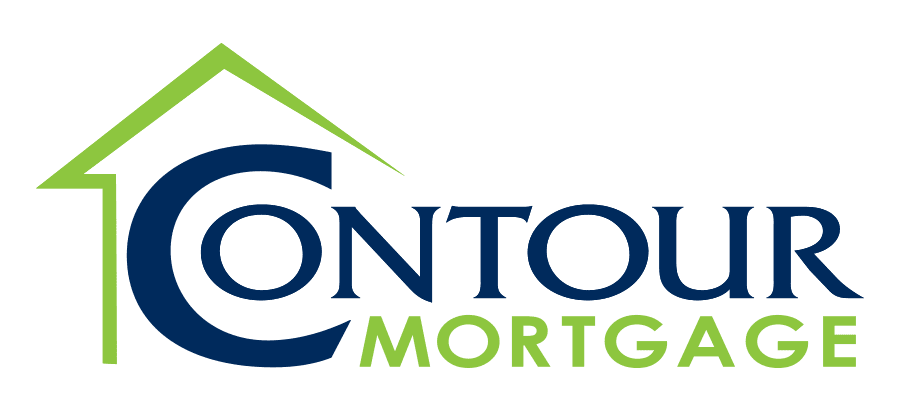 Zero-down USDA loans
Special homebuying programs
Low down payment
Less-than-perfect credit okay
USDA eligible areas in New Jersey
USDA loans are available in any area that USDA deems "rural." But that definition is quite loose.
In fact, USDA defines rural as towns with up to 35,000 residents, even if they are within commuting distance to much bigger cities.
The best way to check a specific address or area is USDA's eligibility map. You can pinpoint a home you're interested in buying.
Here are a few eligible areas for USDA loans New Jersey.
Note: All non-shaded areas are eligible
Camden, New Jersey
About 20-30 minutes south of Camden, home of Rutgers University, there are USDA-eligible areas. Towns like Richwood, Sewell, and Barnsboro off Highway 55 are eligible. To the east, Shinntown and Sandtown are just 30 minutes from Camden and are in USDA-eligible territory. These areas are also reasonable commuting distance to Philadelphia, just across the bridge from Camden. This town's economy is driven by education, healthcare, services, and retail.
Camden County median home price: $270,000
---
Wall Township, New Jersey
Wall Township is just 10 minutes from the ocean, yet is eligible for zero-down USDA loans. This area could work perfectly for someone who wants close proximity to water, yet, can't afford a down payment. Wall's home prices are high, but there are still affordable homes in the area.
Wall, New Jersey median home price: $690,000, with more affordable pockets
---
Trenton, New Jersey
Trenton, New Jersey is located near many USDA-eligible areas, namely Robbinsville, Hillside Terrace, and Allentown. These communities are just 15 minutes away from the city and close to the New Jersey Turnpike. Eligible areas outside Trenton are a little more than an hour outside New York City itself.
Trenton median home price: $225,000
---
Egg Harbor/Atlantic City, New Jersey
Around 20 minutes outside of Atlantic City are Egg Harbor Township, Cardiff, and McKee City which are all USDA-loan-eligible. These areas are only around 15 minutes away from Atlantic City International Airport, so it's surprising that they are eligible for a loan program focused on rural development. Still, these areas are a prime example of places you can get a zero-down loan even without having to travel far from a major employment and population center.
Egg Harbor median home price: $310,000
---
Pennsville, New Jersey/Wilmington, Delaware
Just across the Delaware River on I-295 from Wilmington, Delaware lies Pennsville, Carney's Point, Penns Grove, and other New Jersey USDA-eligible areas. Wilmington offers employment opportunities in finance and insurance, education, healthcare, and more. The city offers an easy commute and affordable home prices (that can be purchased at zero down with a USDA loan) in smaller towns across the river.
Pennsville median home price: $209,950
Tip: USDA defines "rural" as cities of up to 35,000 residents, even if they are close to much larger cities. It's worth checking areas in your area, even if you don't consider it rural.
USDA loan income limits for New Jersey
USDA loans are meant for low- to moderate-income households. You must be within income limits to qualify. However, USDA allows higher incomes in many areas of New Jersey since "moderate income" is defined as 115% of the area's median.
The standard annual income limit is $103,500 for a 1-4 member household and $136,600 for a 5-8 member household. But income limits are much higher in most areas across New Jersey.
| | | |
| --- | --- | --- |
| County or Area | 1-4 member household income limit 2022-2023 | 5-8 member household income limit 2022-2023 |
| Jersey City | $132,100 | $174,350 |
| Warren County | $129,400 | $170,800 |
| Newark | $129,400 | $170,800 |
| Trenton | $129,400 | $170,800 |
| Monmouth | $129,400 | $170,800 |
| Camden | $121,200 | $160,000 |
| Ocean City | $109,100 | $144,000 |
| Atlantic City | $108,550 | $143,300 |
Note that USDA uses "household income" to determine whether you are within limits – including all household members 18 and older – even if they are not on the loan. This income isn't used to qualify for the loan, but to establish income eligibility.
If you're unsure whether your household income will be eligible, a great place to check is USDA's income tool.
Following are some deductions to household income that could bring you within eligible limits.
Childcare expenses for children under 12
Dependents living in the home
Certain medical expenses
Elderly household deductions
Care of household members with disabilities
Learn more about USDA income limits here.
USDA loan down payment requirement in New Jersey
USDA down payment requirement is zero. Compare that with a 3.5% down payment for FHA loans and 3-5% for conventional loans.
Even though USDA is a zero-down loan, there will still be upfront costs. For instance, closing costs typically equal around 2-5% of the loan amount.
You can use personal funds, financial gifts from family, a seller credit, or down payment assistance programs to cover closing costs.
Become a homeowner with a USDA home loan.
New Jersey first-time homebuyer grants and programs
The New Jersey Housing and Finance Agency (NJHMFA) offers a down payment assistance program called The Road Home. This first-time homebuyer program offers up to $15,000 in down payment and closing cost assistance.
The assistance comes in the form of a five-year interest-free loan that requires no payments. The loan is forgiven if certain conditions are met.
Those meeting home price and income limits may qualify.
USDA loan limits for New Jersey
The USDA Guaranteed USDA loan program does not come with any loan limits. Instead, local income limits indirectly cap the home price and loan amount.
USDA loans require a debt-to-income of around 29/41, meaning 41% of your gross income can go toward all debt payments plus future housing cost. So, as a simple example, you can't buy a home with an $8,000-per-month payment if you make $8,000 per month. That would be a 100% debt-to-income ratio.
So, assuming the homebuyer's income is at the standard limit of $103,500 per year, here's a home price example based on certain assumptions.
| | |
| --- | --- |
| Monthly income | $8,625 |
| Principal, Interest, tax, insurance, HOA, mortgage insurance | $2,500 |
| Front-end debt-to-income | 29% |
| Student loans, auto loans, all other payments | $1,000 |
| Back-end debt-to-income | 41% |
| Example mortgage rate | 6.5%* |
| Estimated home price based on the above | $325,000 |
Mortgage rates, payments, and fees are for example purposes only. Your costs will vary.
USDA debt-to-income ratio
As mentioned above, USDA debt-to-income (DTI) maximum is 29% for the total home payment and 41% including all debt payments. However, some applicants will be approved for a higher DTI.
USDA uses a computerized underwriting system that analyzes your whole scenario. Borrowers with strong qualification factors but high DTI might be approved.
USDA home loan mortgage rates in New Jersey
USDA home loan rates are generally lower than rates for most other loan types. That's due to USDA's strong backing it offers to lenders, which in turn can issue a low rate to customers. USDA takes on most of the risk from lenders, and lower risk means lower rates.
USDA property condition guidelines
The property must be in fairly good condition for USDA financing. The appraiser must certify that the home meets the same minimum property standards as FHA requires.
Typically, you can't buy a fixer-upper with USDA unless the issues are cosmetic. Any safety or livability issues with the home will disqualify the home for USDA financing.
Pros and cons of a New Jersey USDA loan
While these are fantastic loans, there are drawbacks as well. Here are USDA loan pros and cons.
Pros
Zero down payment
Low interest rates
Lower mortgage insurance than FHA
Lenient credit guidelines
Cons
Eligible areas may be outside desired commuting distance
Income limits
May require higher credit score than FHA
Longer processing times, since the lender and USDA both must approve the loan
USDA loan vs FHA vs Conventional
FHA loan: This is a loan that is more widely available than USDA because there are no geographic or income restrictions. But it comes with drawbacks such as a higher down payment requirement and more costly mortgage insurance.
VA loan: Only those with eligible military service, typically two years of active duty, are eligible. For eligible veterans, it's a fantastic program that rivals USDA.
Conventional loan: Typically for higher-income and higher-credit borrowers who have at least a 3-5% down payment.
| | | | |
| --- | --- | --- | --- |
| Loan feature | USDA | FHA | Conventional |
| Income limits | $103.5k-$238.2K | None | None |
| Geographic restrictions? | Yes | No | No |
| Down payment | 0% | 3.5% | 3% |
| Min. credit score | 580-640 | 580 | 620 |
| Loan limits for 1-unit home | None | $472K-$1.089M | $726K-$1.089M |
| Upfront mortgage insurance | 1.0% of loan | 1.75% of loan | None |
| Monthly mortgage insurance | 0.35% of loan annually | 0.85% of loan annually | 0.40-3%+ of loan annually |
See if a USDA loan is your best option.
USDA loan credit score minimum
Lenders can create their own minimum credit score that they will accept. Some lenders allow scores down to 580, but a more common minimum is 620-640.
USDA mortgage insurance
USDA requires two types of mortgage insurance, the Guarantee Fee and the Annual Fee.
Guarantee Fee: An upfront charge equal to 1% of the loan amount. It can be rolled into the loan or paid at closing along with closing costs.
Annual Fee: USDA's form of monthly mortgage insurance. It equals 0.35% of the loan amount per year, paid monthly, which is about $29 per month per $100,000 borrowed. This is cheaper than FHA mortgage insurance, which costs 0.85% of the loan amount per year.
How are the USDA Guaranteed Loan and Direct Loan different?
There are two types of USDA home loans: Guaranteed and Direct.
Guaranteed loans make up a vast majority of USDA loans. They are offered by private lenders. This is the type covered in this article.
Direct USDA loans are for households with "low and very low" incomes.
These loans are issued by the government agency itself and come with stricter rules. To find out more about the Direct program, see USDA's website.
USDA lenders, the process, and how to apply
USDA loans take slightly longer to approve than FHA or conventional loans. This is because the USDA agency itself must approve the loan after the lender does.
Typically USDA approval takes between three days and a couple weeks, depending on volume at the time.
You apply with a regular bank or mortgage company, not the USDA itself.
Apply with a USDA-approved lender.
Submit your loan documentation like pay stubs and bank statements.
Make an offer on a home; get an accepted offer.
The lender orders an appraisal and finalizes the approval.
The lender then sends the file to USDA for approval.
Upon USDA approval, the lender draws final loan documents.
You sign documents.
The loan closes and you get the keys.
New Jersey USDA loan FAQ
Can you get a USDA loan in New Jersey?
Yes. Many areas in New Jersey are USDA-eligible, such as Wall Township, Egg Harbor, areas outside of Camden and Trenton, and more. Areas within commuting distance of major cities are often eligible.
How do I qualify for a USDA loan in NJ?
To qualify, you must meet USDA requirements, such as a credit score of 620-640+, debt-to-income of 29/41, be buying in a USDA-eligible area, and have an income below USDA limits.
How long does it take to get a USDA loan in NJ?
Depending on the lender, it can take 30-45 days to close a USDA loan in New Jersey. These loans must be approved by the lender, then be sent to the USDA office for approval which can take an extra few days to two weeks.
Start your USDA loan and become a homeowner
USDA loans are one of the best first-time buyer loans available, thanks to low rates and zero down payment requirement.
Become a homeowner in New Jersey with this loan program.
Our advise is based on experience in the mortgage industry and we are dedicated to helping you achieve your goal of owning a home. We may receive compensation from partner banks when you view mortgage rates listed on our website.