USDA loans are one of the most affordable homebuying options in today's real estate market.
Anyone who has considered purchasing a home knows that the down payment requirement that comes with a traditional mortgage can be costly. Most programs require anywhere from 3%-20% of the home's price.
USDA loans offer homebuyers in Texas, and across the country, a chance at affordable homeownership.
See if you qualify for a zero-down USDA loan.
What's in this article?
What is a USDA loan anyway?
USDA loans were created to help spur homeownership in rural areas of America.
Different mortgage lenders may call this loan program by different names, including:
Section 502 Guaranteed Loan Program (referring to the section of the USDA rulebook)
Rural Development Loans or
RD loan
This loan program is not actually intended for Texans to buy farms but is meant for purchasing single-family homes located in areas with lower population density.
Each loan comes with two very popular features.
No down payment requirement
A government-backed guarantee that enables lower interest rates
To help you better understand USDA loan requirements, let's take a look at what it takes to be qualified in Texas.
USDA-eligible areas in Texas
The USDA considers areas with up to 35,000 residents as rural—which is far from isolated. Many of these eligible areas are also traditionally considered a part of major Texas cities.
The best way to find out if an area is USDA-eligible or not is to go directly to the source. Check out this interactive eligibility map, which clearly shows the regions in Texas that are considered rural.
To help clarify this issue, we've put together five examples of regions just outside some of the best city centers in Texas that are both USDA-eligible and are also within commuting distance. (The non-shaded areas indicate eligible regions.)
Austin, Texas
Austin, Texas, is one of the jewels of America, and some of its best neighborhoods are found in West Oak Hill, Bluff Springs, and in the downtown area. As the state capital, Austin is also home to the University of Texas flagship campus, which helps explain its well-known reputation for music performances.
Housing here is a little on the expensive side, with a median price of $625,000, but outlying USDA-eligible areas like Elgin offer home prices closer to $350,000.
---
San Antonio, Texas
The thriving city of San Antonio, Texas, is seated at the headwaters of its namesake river on the Balcones Escarpment, about 80 miles southwest of Austin. It's the second most populous city in the state and boasts a strong local economy. USDA-eligible areas like Van Ormy, China Grove, and Elmendorf are only 20 minutes outside the city center.
The median home price in this wonderful Texas city is an affordable $280,000.
---
Beaumont, Texas
Beaumont, Texas is a coastal city along the Gulf of Mexico and the seat of Jefferson County. The discovery of oil here in 1901 transformed this small lumber town into one of America's largest concentrations of oil businesses. USDA-eligible areas near Beaumont can be found in plenty supply around the north, east, and western areas of the city. Areas like Vidor to the east, Lumberton to the north, and China to the west are just 15 minutes from town.
You can find many homes around the Beaumont area, ranging in price from $160,000K to $25.2 million, and the median price is only $230,000.
---
Odessa / West Odessa / Midland, Texas
With a population of around 100,000, these three Texan cities are located in the heart of the Permian Basin, a crucial midpoint between El Paso and Forth Worth. When oil was discovered in West Texas in 1926, Odessa became a nearby hub for oil service, supply, transportation, and manufacturing. Since that time, the economy has diversified significantly but is still considered one of the biggest oil field technology centers in the world. USDA areas start just minutes outside of town on Highway 385 north and south, and on I-20 east and west.
The median price for homes in Odessa is $271,900, $299,000 for West Odessa, and $338,500 for Midland.
---
Houston, Texas
Houston is a big city, with almost 2.3 million residents. But if you're willing to do a little longer commuting, you can find USDA-eligible areas all around this economic engine. The metro area added approx. 160,000 jobs last year, their best on record, and the Port of Houston's container traffic should set another record this year.
Houston's median house price is just shy of $350,000 with overall home prices ranging from $120,500K to $27.5 million.
Check your area for USDA eligibility.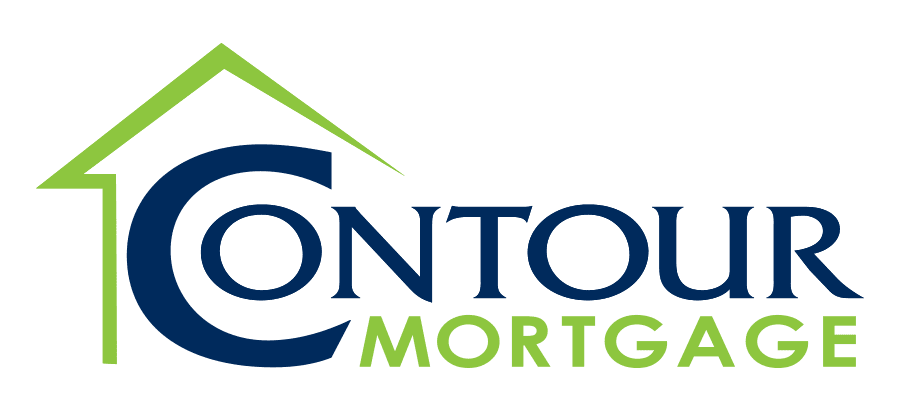 Zero-down USDA loans
Special homebuying programs
Low down payment
Less-than-perfect credit okay
USDA income limits for Texas
There is a special requirement for these loans called USDA income limits.
These limits exist because the loans are designed to help low-to-moderate-income applicants.
To give you an idea of what income levels we're talking about here, look to this listing below of ten counties in Texas and the associated income level maximums for each.
Note that the income levels are based on the number of adults in the household, not the people listed on the application itself. There are two categories: households with 1-4 members and those with 5-8 members.
Even though every adult (18 or over) in the household has their income counted towards the limit for USDA loans, only those names on the application itself can have their income counted toward the amount they can borrow.
| | | |
| --- | --- | --- |
| County or Area | 1-4 member household income limit 2022-2023 | 5-8 member household income limit 2022-2023 |
| Borden | $119,400 | $157,600 |
| Houston | $103,500 | $136,600 |
| Beaumont | $103,500 | $136,600 |
| Austin | $126,850 | $167,450 |
| Kendall | $129,400 | $170,800 |
| Moore | $103,500 | $136,600 |
| Glasscock | $112,250 | $148,150 |
| Shelby | $103,500 | $136,600 |
| Val Verde | $103,500 | $136,600 |
| Roberts | $110,050 | $142,250 |
However, even if you find that your household income is above the median income for your area (at a level of 115% or less) you might still be able to qualify for a USDA loan.
Check with a USDA-approved lender to see if your income qualifies you, or use the USDA's income tool.
There are also possible deductions to your income you might apply such as:
Childcare expenses
Expenses for dependents
Medical expenses
Elderly household deductions
Care for family members with disabilities
USDA down payment and closing costs in Texas
USDA loan down payment and closing costs are not treated the same way. There is no USDA requirement for a down payment, but borrowers will still have to pay for closing costs
Budget for approximately 2-5% of the sale price of your home for closing costs.
Are there alternative ways to pay for closing costs?
Yes, if the price you're offering is lower than the assessed value of the home, then it's possible to roll your closing costs into the loan itself—which means you can apply for 100% financing to purchase your home.
Also, depending on your financial sources, you could pay for these costs through:
Gift funds
Seller credit
Lender credit
Down payment assistance
Other eligible sources
Check your USDA home loan eligibility.
Texas programs to assist homebuyers
One of the great things about moving to Texas is the help you might get from the state government for down payments and homebuying in general. Here are some of the programs the Lone Star state offers to potential borrowers.
The TDHCA "My First Texas Home"
The Texas Department of Housing and Community Affairs offers this program for first-time homebuyers. The program includes a 30-year, low-interest mortgage and up to 5% in interest-fee down payment assistance. This loan program is also available when you are applying for a USDA loan.
The assistance has to be repaid when you sell, refinance, or pay off your home.
My Choice Texas Home Program
This assistance program is for both first-time buyers as well as repeat buyers. It offers a similar mortgage with a low interest rate and up to 5% assistance to cover the down payment and closing costs through a no-monthly payment, zero-interest second mortgage.
Borrowers with a credit score as low as 620 can qualify for this program, but there are income and purchase price limits.
USDA loans—are there limits to the amount you can borrow?
No, there are no direct limits to the amount you can borrow, according to the USDA.
However, there are indirect limits that the lender sets.
To explain this difference, let's take a look at an example below. (Note: these figures are for explanation purposes only, your own finances and rate will vary.)
| | |
| --- | --- |
| Monthly income | $8,625 |
| Principal, Interest, tax, insurance, HOA, mortgage insurance | $2,500 |
| Front-end debt-to-income | 29% |
| Student loans, auto loans, all other payments | $1,000 |
| Back-end debt-to-income | 41% |
| Example mortgage rate | 6.5%* |
| Estimated home price based on the above | $325,000 |
*All figures are for example purposes only. Your costs will be different.
This person in the above example has an annual income of $103,500. That's the standard maximum income for USDA loans. That works out to $8,625 a month.
The lender will then calculate what the monthly mortgage payment will be including taxes, HOA, insurance, etc. Comparing these two figures is called your front-end debt-to-income (DTI) ratio.
Next, the lender looks at all your other debts—the ones not related to the mortgage. Comparing both debt totals (mortgage payments and other debts) to your income is called your back-end DTI.
Using the interest you will likely pay on your mortgage, the lender then calculates the maximum they will allow you to borrow—in this case, $325,000.
Get even more USDA insights.
Standard DTI for USDA loans in Texas
The other reason we used the above figures is that it works to the standard DTI maximum: 29/41.
If your own DTI ratio is greater than this, your USDA loan may not be approved. But there is an exception to this rule.
Most lenders use the Guaranteed Underwriting System (GUS) to underwrite USDA loans. The GUS system might still approve the application, even if they technically exceed the 29/41 maximum.
This typically only occurs if the applicant has a high credit score or other positive financial factors. However, the GUS can't approve the application automatically, so the lender must do a manual review in some cases.
Competitive mortgage rates
A guarantee is included with every USDA loan which gives a great advantage to both you and your lender.
The USDA backs every guaranteed home loan they offer by promising to pay back up to 90% of the loan amount to the lender in cases of default.
This promise reduces the risk the lender has to take with each loan—and allows them to offer more competitive USDA interest rates and fees compared to conventional mortgages.
The benefit to you is the chance for a mortgage with a much more affordable interest rate and monthly payment.
Are there USDA loan property standards?
Yes. Similar to the standards you find with FHA loans, the property you want to buy must be considered to be safe and livable.
Cosmetic issues vs. structural
This doesn't mean that minor cosmetic problems with the home you want will stop the sale from happening. If your home needs a new coat of paint, for example, that shouldn't be a deal-breaker.
Larger issues like leaking plumbing or outdated electrical systems will need to be fixed before the sale can be completed.
See if you can become a homeowner with USDA.
Pros and cons of USDA loans
While there are many aspects of USDA loans in Texas that make them very popular, they may not fit every borrower's needs. Let's take a look at the pros and cons of USDA loans.
Pros
No down payment—the only other loans that offer this are VA loans
Lower interest rates—competitive flexibility from lenders due to the USDA guarantee
Closing cost options—can be paid from sources not available with other loan products
Mortgage insurance costs—generally lower than FHA loans.
Cons
Only 'rural' homes can be considered
Limits on your annual income for approval
Longer processing times
Requirements on the condition of the property
How do USDA loans compare to other loans?
FHA loans: There are no income limits with these government loans, and they don't have restrictions for geographical areas. FHA loans, however, need at least 3.5% down, but the funds can come from outside sources like a down payment assistance program.
VA loans: Like USDA loans, VA loans do not require down payments. But these mortgages are only available to military service members and their spouses who meet eligibility requirements.
Conventional loans: A traditional mortgage requires a down payment—some rare lenders might approve a loan with as little as 3% down if they have a high credit score. Others require a minimum of 20%.
| | | | |
| --- | --- | --- | --- |
| Loan feature | USDA | FHA | Conventional |
| Income limits | $103.5k-$238.2K | None | None |
| Geographic restrictions? | Yes | No | No |
| Down payment | 0% | 3.5% | 3% |
| Min. credit score | 580-640 | 580 | 620 |
| Loan limits for 1-unit home | None | $472K-$1.089M | $726K-$1.089M |
| Upfront mortgage insurance | 1.0% of loan | 1.75% of loan | None |
| Monthly mortgage insurance | 0.35% of loan annually | 0.85% of loan annually | 0.40-3%+ of loan annually |
What is the credit score minimum for a USDA loan?
Because lenders are the ones who set their own minimum standards for credit scores, you might need to check with several to find someone who meets your score level.
In general, most lenders dealing with USDA loans will consider an applicant with a credit score of 600-640 or higher.
Mortgage insurance fee for USDA loans
Regardless of the state you use your USDA loan in, there is an additional fee on the loan designed to help maintain the program for years to come.
This fee can be calculated in two different ways.
Guarantee fee
The Guarantee fee version is paid upfront at closing and equals 1% of the loan. A lender should allow you to include this extra fee as a part of the loan itself. So a $200,000 home purchase will have a total loan amount of around $202,000.
Annual fee
The other version is called an Annual fee and is calculated at 0.35% of the loan's outstanding balance annually. It is included in the monthly mortgage payment. A $200,000 USDA loan would require about a $58-per-month annual fee payment, which happens to be much cheaper than FHA mortgage insurance.
How are the USDA Guaranteed Loan and Direct Loan different?
Most of the information we provided in the article only refers to one type of USDA loan—a Guaranteed Loan.
Why? This type of USDA loan is issued by private lenders, not the government. This mortgage is also better suited to Texans who are moderate-income earners.
The other type of USDA loan is called a Direct Loan and is exclusively issued and administered by the USDA itself. These loans are less common and are more suited to low and low-income households ($31,550 to $50,500/year in most areas).
Direct Loans are also generally more difficult to qualify for than Guaranteed Loans. Visit the USDA website to understand the Direct loan process better.
How to apply for a Guaranteed USDA loan
The process to apply for a Guaranteed USDA loan is fundamentally the same as a traditional mortgage process—with one difference.
All USDA loan applications must be forwarded directly to the USDA for their review. Depending on backlogs, this step might delay things from a few days to a few weeks.
The best way to determine if there are any backlogs is by looking at the USDA website.
The borrower, luckily, doesn't have to submit the application themselves; the lender will do that.
Here's a breakdown of applying for USDA loans in Texas:
Apply for a loan with an approved lender.
Submit all relevant documents.
Make an offer on the home once you find the right place.
The lender will order a property appraisal.
The lender submits your application to the USDA for review.
If approved, the lender finalizes the paperwork for you to sign.
You sign the offer, and you have your new home!
Apply for a zero-down loan now.
USDA loans Texas FAQ
Do you need a down payment for USDA loans in Texas?
USDA loans in Texas are a popular, no-down payment mortgage. Though you need $0 down, you still must have enough cash in the bank to cover 2-5% of the home's value in closing costs.
What are the major financial qualifications you need for USDA loans in Texas?
Lenders will generally require a credit score of at least 620-640 and a DTI of 29/41 or less. Two years of steady employment is required in the same line of work, and schooling in the field does not count toward that minimum as it does for most other mortgage programs.
If you are over the income limits for USDA loans in Texas, can you still qualify?
Borrowers may still qualify with higher incomes if they qualify for certain deductions that bring them below local USDA income limits.
Start your Texas USDA loan
How do you know if you meet the USDA loan requirements to buy a home in Texas? Check your eligibility and be on your way to homeownership.
See if you qualify for a zero-down USDA loan.
Our advise is based on experience in the mortgage industry and we are dedicated to helping you achieve your goal of owning a home. We may receive compensation from partner banks when you view mortgage rates listed on our website.