USDA home loans Washington State are one of the best-kept secrets in Northwest homebuying.
These loans allow you to purchase a home with zero down, while being flexible on credit scores and debt-to-income ratios.
Want to become a homeowner in the Evergreen State? Read on.
See if you qualify for a zero-down USDA loan.
What's in this article?
What is a USDA loan?
Despite its name, the loan is not for farms or even homes in ultra-remote areas.
Rather, it's available in suburban communities across Washington. It's a home loan offered by mortgage lenders but backed by the US government.
Why does the U.S. Department of Agriculture support the program? Because it promotes economic development and homeownership in areas outside cities, one of USDA's missions.
That's why the loan is often called the Rural Development, or RD, loan. It also goes by "Section 502 Guaranteed Loan Program."
Whatever you call it, it's worth learning about USDA loan requirements to see if you can become a homeowner.
Start your Washington State USDA home loan.
5 surprising USDA-eligible areas in Washington State
You might be surprised about the areas in Washington that are considered "rural" by USDA.
Taking a look at the eligibility map, it's clear that many areas within commuting distance of Seattle are eligible. And nearly all of the easter side of the state qualifies, too.
Here are five surprising areas you might not think are eligible for a 100% loan focused on rural areas.
Note: Shaded areas are ineligible.
Snohomish, Washington
Snohomish is eligible east of Highway 9 and a short commute to major employment centers like Everett, Lynnwood, and Bellevue. The town is a haven for residents, featuring a vibrant downtown combined with farmland and open spaces closeby. Enjoy walking, running, or biking on all 30 miles of the Centennial Trail, which begins in Snohomish. Major employers in the area are Boeing, Providence Medical Center, and a Naval Station, all located in Everett.
While the Snohomish median home price is $799,000, more affordable homes are available in the area.
---
Mount Vernon, Washington
A city that's world-famous for its tulip festival, Mount Vernon is not just for tourists. It sits right in between major employment centers like Bellingham to the north and Everett to the south. It's the perfect community for anyone who works along the I-5 corridor. Areas just outside the city such as Burlington, Arlington, and Stanwood are eligible.
Mount Vernon median home price: $480,000.
---
Chehalis/Centralia, Washington
Chehalis and Centralia are considered sister cities. A good midpoint between Seattle and Portland, Oregon, these cities offer easy access to major metropolitan areas. Just 30 minutes south of the state capital, Olympia, Chehalis and Centralia act as a popular community for government workers. The entirety of these two towns is eligible for zero-down financing via the USDA loan.
Centralia median home price: $322,000
---
Moses Lake, Washington
Moving over to the east side of the state, Moses Lake is an up-and-coming community, and it's fully eligible for zero-down USDA loans. Just two hours from Seattle, the town of around 25,000 is a welcome reprieve from western Washington's high home prices. While agriculture has traditionally supported the area, but manufacturing and technology companies are moving in. One such company is REC Silicon, a large supplier of ingredients needed for solar panels. Boeing, Dell, and other major companies provide employment to residents.
Moses Lake median home price: $309,000
---
Spokane, Washington
Near the Idaho border is one of Washington's largest cities, Spokane. Just outside the city, in areas like Colbert, Cheney, Liberty Lake, and Medical Lake are zero-down eligible. Employment opportunities include state government, aerospace, military, education, and healthcare.
Spokane median home price: $365,000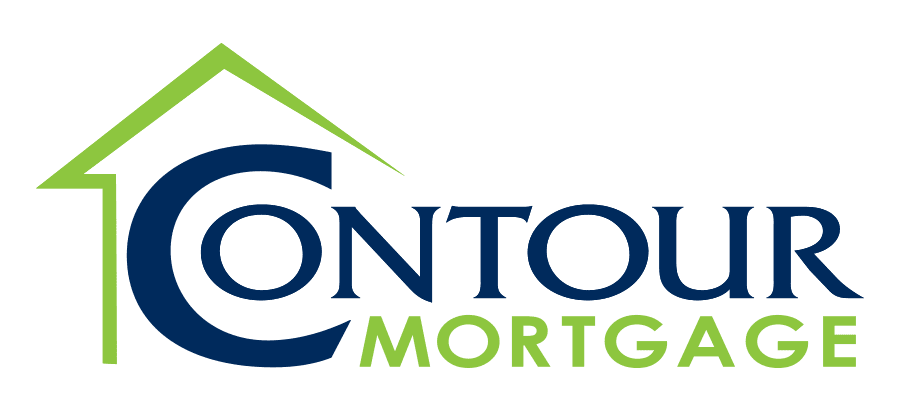 Zero-down USDA loans
Special homebuying programs
Low down payment
Less-than-perfect credit okay
USDA loan income limits for Washington State
The standard USDA income limits nationwide are $103,500 for a 1-4 member household and $136,600 for a 5-8 member household.
However, Washington is an area with higher incomes and home prices than the national average. In turn, it features higher income limits in many areas.
Here are a few examples from USDA's income limit document.
| | | |
| --- | --- | --- |
| County or Area | 1-4 member household income limit 2022-2023 | 5-8 member household income limit 2022-2023 |
| Mount Vernon | $106,400 | $140,450 |
| Olympia | $116,000 | $153,100 |
| Spokane | $106,400 | $140,450 |
| Grant County | $106,400 | $140,450 |
| Yakima | $106,400 | $140,450 |
| Bremerton | $118,300 | $156,150 |
| Longview | $106,400 | $140,450 |
| Bellingham | $106,400 | $140,450 |
| Kennewick | $106,400 | $140,450 |
| Kittitas County | $106,400 | $140,450 |
When calculating eligibility income, include all adults 18 and over in the household, even if they are not on the loan. This is standard practice for USDA, by which it tries to ensure households in the most need receive the benefit.
A great place to check household income eligibility is USDA's income tool. If you're right on the eligibility line, speak with a lender about USDA income limits.
USDA loan down payment and closing costs
Perhaps the best thing about USDA loans is that they require $0 down. That means you don't need any savings for the down payment itself. FHA loans, by comparison, require $3,500 down for each $100,000 in loan amount.
But the thing to know about USDA loan down payments is that they are not the only closing expense. There are also closing costs, which equal 2-5% of the home price. These cover things like the appraisal, title, escrow, and more.
You can pay closing costs with gift funds, savings, or a down payment assistance program from a government or non-profit organization.
Washington State closing cost assistance grants and programs
The Washington State Housing Finance Commission (WSHFC) offers a number of down payment assistance programs. The Home Advantage Downpayment Assistnce loan offers a 0% interest rate and is meant to help cover down payments. You can use it with the Home Advantage first mortgage only, and it's unfortunately not compatible with USDA.
USDA loan limits for Washington State
One benefit to USDA loans is that there are no loan limits like with FHA and conventional. Still, these loans are subject to an indirect cap based on the buyer's income.
For instance, someone making the statewide limit of $106,400 annually or $8,866 per month could only afford a loan amount that their income would support. Here's an example scenario.
| | |
| --- | --- |
| Monthly income | $8,866 |
| Principal, Interest, tax, insurance, HOA, mortgage insurance | $2,500 |
| Front-end debt-to-income | 28% |
| Student loans, auto loans, all other payments | $1,000 |
| Back-end debt-to-income | 40% |
| Example mortgage rate | 6.5%* |
| Estimated home price based on the above | $325,000 |
Mortgage rates, payments, and fees are for example purposes only. Your costs will vary.
USDA debt-to-income ratio
Looking at the above example this buyer is nearly at USDA debt-to-income (DTI) ratio limits. The standard DTI maximum is 29% for housing costs and 41% for all debt payments including housing, often shown as 29/41.
That being said, lenders use USDA's software-based underwriting system which often allows higher DTIs to many applicants. If you think your income is too low to qualify, it's worth applying anyway.
See if you qualify for a WA USDA loan.
USDA home loan mortgage rates in Washington State
USDA home loan rates are lower than for most other loan types.
The government provides strong backing for these loans to encourage lending in rural and suburban areas, so lenders offer lenient loans at low rates.
Unless you're a military veteran, you won't find a zero-down loan anywhere near these rates.
USDA property condition guidelines
USDA homes must meet the same quality guidelines as FHA mandates. Minor cosmetic issues won't be a deal-breaker. But structural issues or anything to do with safety could halt your approval. For major issues, consider a USDA rehab loan, available from one of the approved USDA construction loan lenders.
Pros and cons of a Washington State USDA loan
USDA pros and cons are important to look at when deciding among multiple loan types.
Pros
Zero down
Low rates
Lenient credit guidelines
Available from most lenders nationwide
Cons
Household income limits (not just for applicants)
Geographic limits
Longer processing times
Somewhat strict property quality guidelines
USDA loan vs FHA vs Conventional
FHA loan: Behind conventional, this is the most popular homebuying loan. It offers 3.5% down with no income or geographic limits. Those with scores down to 580 can qualify.
VA loan: Zero down loans with low rates, just like USDA. However, you must be have eligible military service to qualify.
Conventional loan: This loan type is best for those with stellar income, assets, and credit. By its nature, it leaves out a lot of homebuyers.
| | | | |
| --- | --- | --- | --- |
| Loan feature | USDA | FHA | Conventional |
| Income limits | $103.5k-$238.2K | None | None |
| Geographic restrictions? | Yes | No | No |
| Down payment | 0% | 3.5% | 3% |
| Min. credit score | 580-640 | 580 | 620 |
| Loan limits for 1-unit home | None | $472K-$1.089M | $726K-$1.089M |
| Upfront mortgage insurance | 1.0% of loan | 1.75% of loan | None |
| Monthly mortgage insurance | 0.35% of loan annually | 0.85% of loan annually | 0.40-3%+ of loan annually |
USDA loan credit score minimum
Some USDA lenders approve applicants with scores down to 580. However, 600-640 is more common, and serious derogatory items on credit will keep you from being approved, even with a high score.
The lender must prove that you are a good credit risk, meaning you haven't defaulted on previous major loans and have made payments on time even for small accounts like credit cards.
Learn even more about homebuying.
USDA mortgage insurance
The USDA loan Guarantee Fee is a charge that helps sustain the program. It is equal to 1% of the loan amount. It's due upfront, but can be rolled into the loan.
The monthly mortgage insurance is equal to about $29 per month per $100,000 borrowed. To be exact, it's 0.35% of the loan amount owed annually, divvied up into 12 equal installments and added to the mortgage payment. That way, you don't have to make one large lump sum payment at the end of each year. This method of payment is similar to the way FHA and conventional loans collect mortgage insurance.
How are the USDA Guaranteed Loan and Direct Loan different?
Learning about USDA home loans online can be confusing, mainly because there are two types:
USDA Guaranteed home loans make up most of the USDA loans issued, and the type that this post covers. You apply with a mortgage lender.
Direct loans are for those with "low and very low" incomes and are available directly from the government agency. To find out more about the Direct program, see the Direct Loan website.
USDA lenders, the process, and how to apply
USDA lenders can't fully approve a USDA loan on their own like they can with FHA and conventional loans. Rather, they must send the loan file to USDA itself.
But as a homebuyer, you don't have to worry about this part. To you, the process will seem the same as with any other loan type. But, just so you know, here's the typical process.
Apply with a lender that offers USDA loans and submit income and asset documentation
Receive a pre-approval
Make an offer on homes until you get an accepted offer
The lender orders an appraisal
The lender finalizes your approval on their end and sends to USDA for a second review
Upon USDA approval, the lender draws final loan documents.
You sign documents.
The loan closes. You are a homeowner.
Apply for a WA USDA loan now.
Washington State USDA loan FAQ
How do you qualify for a USDA loan in Washington State?
To receive a zero-down USDA loan in Washington, have a 580-640 minimum credit score, enough money for closing costs, and make less than about $106,000 per year. Then, buy a home in an eligible USDA area, which is most of the state.
Are USDA loans available in Washington State?
Yes. Most of Washington State is geographically eligible for USDA loans. You must be within income limits and apply with a USDA-approved lender.
What is the downside to a USDA loan?
Many applicants won't meet income limits, which range between $103,000 and $106,000 annually for most of the country. Homebuyers who meet income limits may be eligible for a zero-down loan.
Become a homeowner in Washington State with a USDA loan
Many Washington homebuyers have never heard of a USDA loan, or know what it can do for them.
In short, it can make them a homeowner faster than just about any other loan type.
Check your eligibility for a Washington USDA loan.
Our advise is based on experience in the mortgage industry and we are dedicated to helping you achieve your goal of owning a home. We may receive compensation from partner banks when you view mortgage rates listed on our website.