USDA loans in Utah are tailor-made for moderate-income households that are typically unable to qualify for conventional financing or who want a loan with zero down payment.
USDA loans offer a no-down payment way for many Utah residents to enjoy the security and stability that comes with homeownership.
See if you qualify for a zero-down USDA loan.
What's in this article?
What is a USDA loan?
USDA loan is the name given to mortgages backed by the United States Department of Agriculture. It can go by different names, such as the "R.D." program, "Rural Development," and sometimes even the "Section 502 Guaranteed Loan Program."
The USDA loan is designed to help foster homeownership in less densely populated areas of a state.
USDA loan requirements help eligible borrowers with a moderate income buy a typical home—not a farm or agricultural business—without a down payment. Despite the name, this loan has little to do with agriculture at all, but rather, rural and suburban homeownership.
USDA-eligible areas in Utah
The USDA program's eligibility map is a great way to see where you can buy a home.
While the program is focused on areas considered "rural" by the Department of Agriculture, the reality is many of these areas are more suburban than rural.
Areas where the population is less than 35,000 and have a less urban atmosphere typically meet the USDA definition of "rural." As a result, the majority of the state of Utah is eligible for home loans under the USDA program.
Let's look at a few of those areas.
Logan, Utah
While Logan itself doesn't meet the USDA requirements for a no-down-payment home loan, eligible borrowers can find properties just 10 minutes away. For example, the city of Hyde Park to the north is a short 8-minute drive from Logan, and Millville, about the same distance south, is also eligible for USDA loans.
A mix of technology, property management, health, and other industries makes Logan a city of choice for many businesses. But it's not all work in Logan—Utah's five-week Opera & Musical Theatre festival calls Logan home during the summer.
Logan median home price: $380,000
---
St. George, Utah
Just a few minutes' drive outside of St. George, Utah, you can find homes eligible for USDA loans. St. George, home to Snow Canyon State Park, offers the best of outdoor activities and indoor comforts, with numerous restaurants, the Cox Performing Arts Center, and other arts venues. St. George is growing, with a population of almost 100,000, an 18% increase in population since 2017.
St. George median home price: $488,500
---
Brigham City, Utah
Beautiful Brigham City, in northern Utah, boasts stunning mountain ranges, the Golden Spike National History Site, and embraces its reputation as the "Gateway to the World's Greatest Wild Bird Refuge."
Brigham City offers a mix of small-town comforts and big-city amenities, such as relaxing hotel accommodations, stunning 18-hole golf courses, and the century-old Capitol Theatre.
Brigham City median home price: $397,500
---
Richfield, Utah
The biggest city in southwestern Utah, and the seat of government for Sevier County, Richfield, is located along the "Mormon Corridor," an area of the western U.S. originally settled by members of the Church of Jesus Christ of Latter-day Saints. Richfield's industries and activities are a mix of industrial, retail, and agriculture. The city is equidistant between Los Angeles, California, and Denver, Colorado, and attracts countless travelers making the trek between the two metropolises.
Richfield City median home price: $352,000
---
Cedar City, Utah
The biggest city in Iron County, Cedar City, is home to Southern Utah University. And like most university towns, Cedar City attracts new residents yearly who enjoy a wide range of activities and industries, such as the Simon Fest Theatre Company, the Utah Shakespeare Festival, and the Brian Head Ski Resort. Cedar City sits approximately 170 miles north of Las Vegas and 250 miles south of Salt Lake City.
Cedar City median home price: $329,950
Check your area for USDA loan eligibility.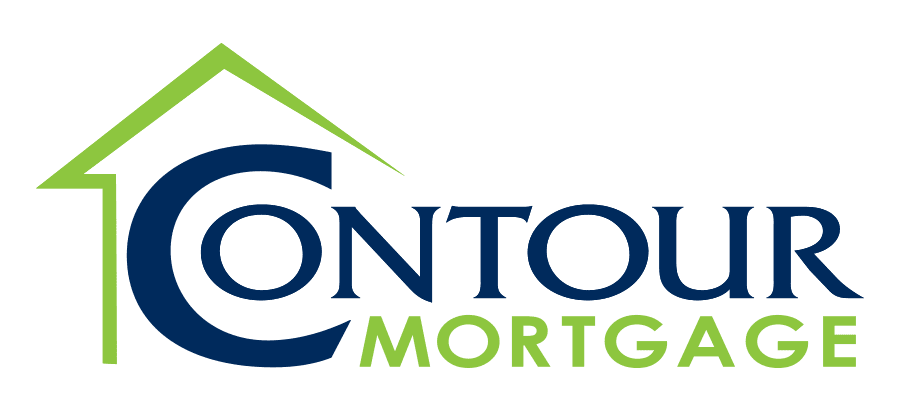 Zero-down USDA loans
Special homebuying programs
Low down payment
Less-than-perfect credit okay
USDA loan income limits for Utah
USDA income limits for Utah allow borrowers to earn up to 115% of an area's median income, although they use the broader U.S. median income in select instances.
That means for most of Utah, the income limit is $103,500 annually—for households of up to 4 people and $136,600—for households between 5-8 members.
Let's look at a few USDA income limit examples in the Beehive State.
| | | |
| --- | --- | --- |
| County or Area | 1-4 member household income limit 2022-2023 | 5-8 member household income limit 2022-2023 |
| Salt Lake City | 117,750 | 155,450 |
| St. George | 103,500 | 136,600 |
| Logan | 103,500 | 136,600 |
| Iron County | 103,500 | 136,600 |
| Ogden-Clairfield | 115,600 | 152,600 |
| Provo-Orem | 107,650 | 142,100 |
| Emery County | 103,500 | 136,600 |
| Toole County | 106,750 | 140,900 |
| Rich County | 103,500 | 136,600 |
| Wayne County | 103,500 | 136,600 |
Household income
When calculating income, the USDA considers incomes from all members of the household who are 18 or older, and the total must be below the local income limit.
In other words, a child who is 18 and works part-time and a grandparent on social security would be included. However, a child who is 16 and working full-time would not.
The USDA uses household income as a gauge to ensure the loan remains available for a state's households that need it most.
Qualification income
Income from everyone included on the USDA loan application in Utah is used when determining eligibility requirements—but the program allows for deductions to help families meet the income limit.
Pro tip: Use the USDA's income tool to check income eligibility. The USDA's income tool is especially useful if you think your household's income might be above the eligible limits. If you're still unsure if you meet income limits, connect with a USDA lender here.
Use the tool to see whether you can meet eligibility by applying the following allowable deductions.
Childcare expenses for children younger than 12
Number of dependents living at home
Allowable medical expenses
Allowable elderly household deductions
Deductions for the care of household members living with a disability
Full-time students
You can also check with a local Utah lender to see if your household income is within the USDA loan limits for Utah.
USDA loan down payment and closing costs
The no-down-payment provision is arguably the most appreciated advantage of a USDA loan in Utah.
With a USDA loan, you can finance up to 100% of the cost of an eligible home in Utah, i.e., the property must be in an eligible area with an appraised value equal to more than the purchase price.
USDA loans require borrowers to pay closing costs, ranging between 2-5% of the purchase price. However, borrowers have options here as well.
The USDA allows:
Sellers to contribute up to 6% towards closing costs
Borrowers can pay closing costs with monetary gifts from family or friends.
Closing fees can be rolled into the total loan amount if the home's appraised value exceeds the purchase price—USDA loans are the only major loan with this beneficial feature.
Learn more about USDA loan down payment and closing costs
Utah closing cost assistance grants and programs
The Utah Housing Corporation offers two down payment assistance loans aimed at helping Utahns buy their first home: the First Home Loan and the Score Loan.
With the First Home Loan, borrowers can receive up to 6% of their total mortgage amount to use toward closing costs. And the Score Loan offers up to 4% for those with a minimum credit score of 620.
While the First Home Loan program is exclusively for first-time homeowners in Utah, repeat borrowers and those looking to refinance their mortgage can take advantage of the UTCs Score Loan.
See if you can buy a home now.
USDA loan limits for Utah
When it comes to USDA loans in Utah, there aren't any rules written in stone when determining loan limits for the Guaranteed USDA loan program in Utah or elsewhere. Instead, income limits are used as an indirect cap on loan amounts.
In other words, if your income were at the loan limit for most areas in Utah, i.e., you earn $8,625 per month ($103,500 annually), the cutoff price of a home would be calculated using your debt-to-income ratio (DTI).
| | |
| --- | --- |
| Monthly income | $8,625 |
| Principal, Interest, tax, insurance, HOA, mortgage insurance | $2,500 |
| Front-end debt-to-income | 29% |
| Student loans, auto loans, all other payments | $1,000 |
| Back-end debt-to-income | 41% |
| Example mortgage rate | 6.5%* |
| Estimated home price based on the above | $325,000 |
*Mortgage rates, payments, and fees are for example purposes only. Your costs will vary.
USDA debt-to-income ratio
USDA loans in Utah typically look for a maximum DTI of 29% for housing and 41% for the all-inclusive ratio.
Think of it this way: to qualify, your total housing payment—which includes loan principal, interest, property taxes, and any homeowner association (HOA) fees—plus USDA mortgage insurance can equal as much as 29% of your gross income.
Housing and all other debt payments you make—including credit cards, student loans, car loans, etc.—can total up to 41% of your gross income.
While most lenders use this 29/41 ratio guideline when considering applications, more often than not, it comes down to the USDA's own automated underwriting system, called GUS (Guaranteed Underwriting System).
GUS's calculations take into account factors such as good credit or long-term employment and can approve borrowers with a higher DTI.
USDA DTI maximum: 29/41 but can be higher with automated approval from "GUS"
USDA home loan mortgage rates in Utah
Current mortgage rates are based on several factors, such as borrower credit score and market activity. That said, USDA mortgage rates are exceptionally competitive, especially compared to most other loan products available.
USDA loans in Utah have lower rates because the Department of Agriculture backs them—there is less risk to lenders.
If a borrower can't repay their mortgage amount, the USDA pays the lender up to 90% of the original home loan amount. Less lender risk means lower interest rates for borrowers like you.
Additionally, USDA mortgage rates are typically lower than other government-backed loans, like FHA loans and conventional mortgage rates. Lower interest rates can potentially save you thousands of dollars in accumulated value over the lifetime of your mortgage.
USDA property condition guidelines
To qualify for a USDA loan in Utah, the property must meet the same standards as FHA loans.
In other words, minor cosmetic repairs (missing handrails, damaged or broken countertops) are fine, but the house must be safe for the occupants to live in at the time of purchase.
Major issues with roofing, electrical, structural stability, etc., would need fixing prior to closing to meet USDA loan eligibility requirements.
Pros and cons of a Utah USDA loan
USDA loans offer a host of advantages to potential homeowners in Utah, but they also have disadvantages. Let's look at the main USDA pros and cons.
Pros
Down payment not necessary
Offer low-interest rates
Eligible borrowers can often roll closing costs into the mortgage loan
Lower mortgage insurance rates compared to FHA home loans can save borrowers money
Cons
USDA loans are limited to specific rural and suburban areas
Borrower's household income must be below USDA income limits
Can take longer to close than FHA or conventional mortgages
Same property safety standards as FHA, more stringent than conventional home loans
Subscribe to learn more about homebuying.
USDA loan vs. FHA vs. VA vs. Conventional
How does a USDA loan compare to FHA and Conventional mortgages?
Offers a low down payment option and no income or geographic area limits. Borrowers can use monetary gifts from family towards a down payment and closing costs. Closes quicker than
Borrowers are restricted to active military, veterans, reserve, and eligible surviving spouses. Those who qualify can take advantage of the no-down-payment option and low mortgage rates.
Conventional loan:
Home loan requiring a minimum of 3% down. Tougher to qualify for—requires good to excellent credit score. Typically costs less than most other loan products.
| | | | |
| --- | --- | --- | --- |
| Loan feature | USDA | FHA | Conventional |
| Income limits | $103.5k-$238.2K | None | None |
| Geographic restrictions? | Yes | No | No |
| Down payment | 0% | 3.5% | 3% |
| Min. credit score | 580-640 | 580 | 620 |
| Loan limits for 1-unit home | None | $472K-$1.089M | $726K-$1.089M |
| Upfront mortgage insurance | 1.0% of loan | 1.75% of loan | None |
| Monthly mortgage insurance | 0.35% of loan annually | 0.85% of loan annually | 0.40-3%+ of loan annually |
USDA loan credit score minimum
While USDA lenders in Utah typically set their own minimum credit score requirements; most look for a score between 600-640. Some USDA lenders in Utah accept scores as low as 580.
Low credit is okay. See if you qualify.
USDA mortgage insurance
USDA loans have two types of mortgage insurance attached: an annual and a Guarantee fee.
The USDA annual mortgage fee is equal to 0.35% of your outstanding home loan balance for a given year. Borrowers pay this amount divided equally over twelve months. It works out to around $29 per month extra for every $100,000 you borrow.
The USDA Loan Guarantee Fee is paid at closing and equals 1% of the total mortgage amount. Borrowers can roll this into the mortgage.
How are the USDA Guaranteed Loan and Direct Loans different?
Borrowers interested in USDA loans have two loan options: Guaranteed and Direct loans.
Guaranteed loans make up most of the USDA loans issued in the United States. With a Guaranteed loan, borrowers get financing from a mortgage lender, not directly from the government.
Guaranteed loans are aimed at moderate-income earners with household incomes above $50,500. In this article, we are discussing Guaranteed loans, not loans under the USDA Direct program.
Direct USDA loans are designed for "low and very low" income level households, between $31,550 – $50,500 annually, for most areas in the United States. Direct USDA loans are issued "directly" from the government agency.
These loans typically have stricter eligibility requirements. You can read more about USDA Direct loans on the USDA's website.
USDA lenders, the process, and how to apply
USDA loans have a slightly different application process compared to conventional or FHA loans.
The main difference is that USDA loans must be double-approved—once by the mortgage lender and once by the USDA itself. That can add extra time to the entire loan process as well.
Thankfully, the USDA lists turnaround time on its website.
In general, you can expect the USDA Guaranteed loan process to follow this outline.
Complete an application with a lender
Submit any supporting documentation
Start house hunting, find the home you want to buy, make an offer, and receive an acceptance of your offer from the seller.
The mortgage lender schedules a home appraisal and finalizes their approval.
The mortgage lender forwards your application to USDA for review and approval.
Once the USDA approves your application, your mortgage lender can issue the final loan documents for your review and signature
You close on your loan and get the keys to your new home.
Utah USDA loan FAQ
Where can I get a USDA loan in Utah?
The majority of the state of Utah is eligible for USDA loans. Most loan areas are less than half an hour outside major hubs like Salt Lake City, Provo, and St. George, making them ideal options for anyone looking for a short commute to work.
What is the income limit for USDA loans in Utah?
For most areas of the state, the 2022-2023 Utah income limit is $103,500 for households with 1-4 people and $136,600 for households of 5-8. Some locations can have higher limits based on the average income for that area.
What credit score do I need for a USDA loan in Utah?
While credit score requirements can vary by lender, most USDA lenders in Utah look for credit scores of at least 620. Higher credit scores typically get lower interest rates.
Do you qualify for a Utah USDA loan?
If you've dreamed of buying a home in Utah but struggle to save for a down payment, the USDA loan program could be the right choice for your situation.
Apply for a USDA loan in Utah and see how this program can help you realize your dream of homeownership.
See if you qualify for a zero-down USDA loan.