Homeownership today can be a challenge for low and moderate-income borrowers, but USDA loans might be the answer.
By using this government-backed, zero-down loan program, you qualify to purchase a home with 100% financing. That's a better deal than most mortgage products available today, especially conventional loans.
But what do you have to do to get USDA loans in Maryland—what are the requirements and limitations of this mortgage loan?
See if you're eligible for a Maryland USDA loan.
What's in this article?
What are USDA loans?
USDA loans were created in 1991 to continue energizing the economic health of rural locations in America.
In the past, many homeowners were reluctant to buy homes outside of urban areas where employment opportunities were more common. Especially with the rise of 'at-home' workers during the pandemic, the need for urban locations has diminished, which makes USDA loans even more appealing in Maryland.
You might have heard of this loan program by a different name: Section 502 Guaranteed Loan Program (referring to the rulebook section), Rural Development loans, or R.D. loans for short.
But what are the USDA loan requirements? Are there any restrictions on who can qualify for these loans? There are some, but first we'll look at geographically-eligible areas.
What areas in Maryland are considered USDA-eligible?
Areas not normally considered to be "rural" can actually be eligible for USDA loans.
If the town or city has 35,000 residents or less, they might be deemed "rural" by the program. How can you know for sure? Check the USDA eligibility map, which shows the non-eligible locations as shaded.
Many are surprised to find suburban-like homes that are part of metropolitan neighborhoods or within easy commuting distance.
Still not sure what is eligible? Here are five major cities in Maryland that have USDA-eligible locations a short driving distance away.
Hagerstown, Maryland
Hagerstown, Maryland, is part of Washington County, which is a major transportation and industrial hub in the Mid-Atlantic region due to the easy market access provided by Interstates 68, 70, and 81. The second-largest commercial runway in the state is found at Hagerstown Regional Airport. USDA-eligible towns like Boonsboro (17 minutes away) allow easy access to Haggerstown's amenities.
Hagerstown, Maryland median home price: $295,900.
---
Cumberland, Maryland
Cumberland, Maryland is in the heart of Allegany County, equidistant from Pittsburgh, Washington, D.C., and Baltimore. Interstate 68 crosses it, allowing easy access to USDA-eligible towns like Frostburg (16 minutes away) or Bowling Green (only 7 minutes away). The private sector of Allegany's industries generates $2.2 billion in economic output.
Cumberland, Maryland median home price: $117,900.
---
Westminster, Maryland
Westminster, Maryland is located northwest of Baltimore and is known for its rich and preserved historical culture, extensive art community, and lovely suburbs. It has 12 neighborhoods and is a peaceful counterpart to the nearby busy city of Baltimore, providing big city amenities without the big city problems. There are USDA-eligible areas just minutes away, like Taneytown (17 minutes drive).
Westminster, Maryland median home price: $425,000 (prices starting as low as $40,000)
---
Salisbury, Maryland
Salisbury, Maryland is in the center of Wicomico County, situated halfway between the Chesapeake Bay and the Atlantic Ocean. Wicomico is the highest agricultural-producing county in the state and ranks fourth in broiler chicken production. Popular crops here include corn, soybeans, vegetables, and wheat. In addition to agriculture, health care, educational sectors, and a diverse industrial base offer economic stability and a firm foundation. Several USDA-eligible towns are nearby, including Pittsville, only a 15-minute drive away.
Salisbury, Maryland median home price: $240,000.
Ocean City, Maryland
Ocean City, Maryland's only seaside community, is part of Worcester County, where agriculture and tourism are its largest industries. The private sector here generates a sizable $2.4 billion in economic output. The needs of businesses in the area are served well by a low property tax rate, a transportation network of rail, highways, and airports, and an abundant workforce.
The median for home prices in Ocean City is $449,900, and USDA-eligible towns like Ocean Pines have home prices that start as low as $130,000.
See if your area is eligible.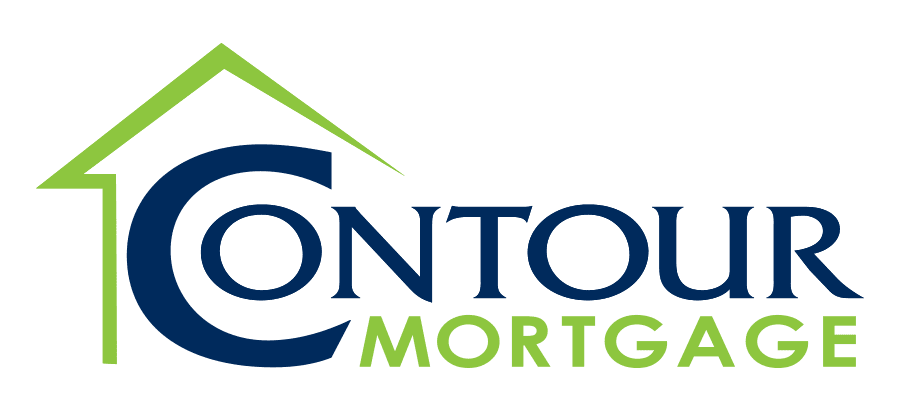 Zero-down USDA loans
Special homebuying programs
Low down payment
Less-than-perfect credit okay
What are the income limits for Maryland?
To ensure these loans are approved for only low to moderate-income level applicants, the USDA sets income limits—encompassing the entire adult household..
The USDA income limits are divided between two types of households:
1-4 members: $103,500
5-8 members: $136,600
The other factor considered is the median income of each county. Counties with a higher median income will tend to have a higher income limit—exactly the case in Maryland, where the income limits for each county are higher than the standard.
To show you what these income limits are like, here are ten counties in Maryland and their corresponding income limits.
| | | |
| --- | --- | --- |
| County or Area | 1-4 member household income limit 2022-2023 | 5-8 member household income limit 2022-2023 |
| Dorchester | $121,350 | $160,200 |
| Kent | $121,350 | $160,200 |
| Bal.-Columbia-Towson | $129,400 | $170,800 |
| Worcester | $121,350 | $160,200 |
| Cumberland | $121,350 | $160,200 |
| Talbot | $121,350 | $160,200 |
| Somerset | $121,350 | $160,200 |
| Garrett | $121,350 | $160,200 |
| Caroline | $121,350 | $160,200 |
| Hagerstown-Martinsburg | $121,350 | $160,200 |
It's important to remember, even though the household income total is used to calculate the limit, only the applicant's income is used to qualify for the loan.
If you find your income is over the limit, keep in mind two things:
If you make up to 115% of the county median income, you might still be able to qualify
Like a tax return, you can employ certain deductions to lower your income (e.g. Child care or medical expenses, elderly or disabled household members, dependents, etc.)
Overall, the best way to see if your income qualifies is to use USDA's income tool or with a USDA lender.
USDA loans—down payment vs. closing costs
No down payment does not necessarily mean that you don't need savings for closing costs.
Generally, 2-5% of your purchase price will be needed to cover these costs. However, consider two important details about USDA home loan closing costs:
Closing costs could be included in the loan amount itself if the appraised value is higher than the purchase price.
Closing costs could be paid through non-traditional means, such as a seller or lender credit, gift funds, or other eligible sources.
To learn more about USDA loan down payment and closing costs, contact your lender.
Closing cost assistance programs for Maryland
The Maryland Mortgage Program (MMP) has programs available to assist with closing costs (and down payments) for qualified borrowers. Two of these programs are the "1st Time Advantage Loan" and the "Flex Program."
MMP 1st Time Advantage Loans
This loan program is designed to enable first-time homebuyers to access a low 30-year competitive fixed-rate mortgage. Among other features, the program also includes
A $6,000 loan for closing costs or down payment with a 0% interest rate, and payments aren't due for the life of the first mortgage.
When the first mortgage ends (transfer, sale, refinance, repayment, etc.), the second lien is payable and due.
MMP Flex
This program is not a down payment assistance program, but it does offer competitive rates, and external DPA programs may be used. Along with other features, Flex also offers
A $5,000 loan for closing costs or a down payment.
It is a second lien but features 0% interest with no payments due for the life of the first mortgage.
It's due once the first mortgage ends (sale, transfer, repayment, refinance, etc.)
See if you qualify for a zero-down USDA loan.
USDA loan limits for Maryland
The USDA itself does not set any loan limits. Instead, each lender will calculate the maximum an applicant can borrow to buy their home.
How does a USDA lender calculate their maximum loan amount?
The lender will compare your monthly income to debt payment load, also called your "debt-to-income ratio" or DTI. Here's an example of how the calculation works.
| | |
| --- | --- |
| Monthly income | $10,112 |
| Principal, Interest, tax, insurance, HOA, mortgage insurance | $2,850 |
| Front-end debt-to-income | 29% |
| Student loans, auto loans, all other payments | $1,000 |
| Back-end debt-to-income | 41% |
| Example mortgage rate | 6.5%* |
| Estimated home price based on the above | $450,000 |
This example shows a person who earns the standard Maryland maximum income for a 1-4 member household—$121,350 per year or $10,112 per month. (Note: your own financial figures will vary)
Next, the lender will total all the factors that make up their monthly mortgage payment, like the principal, tax, interest, etc., and compare it to the monthly income—the "front-end DTI".
Then, the lender will add all other debts the person has (like other loan repayments) and compare the total debt amount again to their income—the "back-end DTI."
USDA loans debt-to-income ratio
The above example illustrates the standard maximum DTI—29/41. Most lenders won't approve a USDA home loan with a higher DTI unless the GUS program (an automated USDA underwriting program) approves it regardless of the DTI results.
Approved borrowers who exceed the DTI maximum will likely have other positive financial factors, like a high credit score. However, regardless if the GUS system approves, the lender may do their own manual evaluation of the application.
Mortgage rates for USDA loans Maryland
Mortgage rates for USDA loans are often more competitive than other types of mortgages.
USDA lenders know that, in the rare case of default, the USDA guarantees that up to 90% of the principal is refunded to them.
Lenders are taking a smaller risk, which means they can afford to be more competitive and flexible with their interest rate offers.
USDA home condition guidelines
Like the Federal Housing Administration (FHA) standards, the USDA requires that homes purchased with their program are considered safe and livable. Any significant faults with the home—structural damage or utility problems, for example—will need to be fixed first.
Minor cosmetic issues, like needing a coat of paint, are not generally considered significant faults.
Pro Tip: Properties that require renovations might be financed with a USDA construction loan—buying and fixing the home with one loan. Some borrowers might even use this program to build a new home. USDA construction loan lenders, however, can be hard to find.
USDA loans—pros and cons
There is no "one loan fits all" program. So, is a USDA loan the right fit for you?
Here's a high-level view of USDA pros and cons.
Pros
Down payments are not needed except as a compensating factor for weaker files
Lower interest rates are common
Mortgage insurance is lower than for FHA loans on average
Closing costs are frequently rolled into the loan
Cons
No geographic restrictions
Processing times can be longer (due to an extra processing step)
Property standards enforced
Higher-income applicants will likely be denied
See if USDA is the right loan for you.
How do USDA loans compare?
FHA loans: This loan has no income restrictions or location requirements. Down payments are required, at least 3.5% down, but the funds can come from a state assistance program or as a gift.
VA loans: VA loans, like USDA loans, do not have any down payment requirement. However, they are only available to eligible military members or surviving spouses.
Conventional loans: These loans require down payments. Some lenders might approve a loan with 3% down (and those who have high credit scores), while others require up to 20% or even more.
| | | | |
| --- | --- | --- | --- |
| Loan feature | USDA | FHA | Conventional |
| Income limits | $103.5k-$238.2K | None | None |
| Geographic restrictions? | Yes | No | No |
| Down payment | 0% | 3.5% | 3% |
| Min. credit score | 580-640 | 580 | 620 |
| Loan limits for 1-unit home | None | $472K-$1.089M | $726K-$1.089M |
| Upfront mortgage insurance | 1.0% of loan | 1.75% of loan | None |
| Monthly mortgage insurance | 0.35% of loan annually | 0.85% of loan annually | 0.40-3%+ of loan annually |
USDA loan credit score minimum
Minimum credit score standards are set by private lenders, not the USDA. Most USDA lenders require a credit score of 640, perhaps 620.
It's challenging, though possible, to find a USDA lender that would accept a credit score of 580.
USDA Maryland mortgage insurance fee
Fees are added to a USDA loan, which helps to finance the program for other borrowers in the future.
The fees are calculated as a single, 1% upfront fee paid at the time of closing (the Guarantee fee), and a yearly fee of 0.35% of the loan amount. The upfront fee can be rolled into the loan and the Annual Fee is added to the monthly payments.
Differences between USDA Guaranteed Loan and Direct Loan
The majority of the information contained in this article relates to a single type of USDA loan—the Guaranteed Loan. By a sizable margin, this is the most common type of USDA loan used by Americans.
These loans are issued by private lenders and banks, mostly for moderate-income earners.
A USDA Direct loan is processed entirely by the U.S. government and is only available to low or very low-income earners. These loans also have much stricter requirements. (Note: very low is generally considered $31,550/year, and low is $50,500/year in most areas)
Anyone interested in Direct loans should contact the USDA directly.
Applying for a USDA loan
Although there is an extra processing step for USDA loans that can cause a delay, the overall application process is similar to a conventional loan process.
Apply to a lender / Submit documentation
Receive an accepted offer on your future home
If the home appraisal goes well, the lender will finalize their portion of the loan
The lender submits the file to the USDA for their review (this is the extra step)
If the USDA approves, the lender can finalize the loan documents
Once the final documents are signed by the parties, the deal is done.
Maryland USDA loan FAQ
Are USDA loans only for purchasing farm properties?
USDA loans are used to purchase most types of single-unit properties that are located in rural areas. Farms and other income-producing properties are ineligible. Eligible homes are suburban-type houses near, but outside, major metropolitan areas as well as very rural locales.
What is a good credit score for a USDA loan?
USDA lenders set the minimum requirements for credit scores. Typically they are looking for a score of 620-640 or more.
Why is DTI so important for USDA loans in Maryland?
Debt-to-income (DTI) is a calculation that shows how much of your income will go to paying off your debts. A lower DTI means you are a better risk to the lender, which is why it's important to use credit sparingly in the years leading up to homebuying.
Become a homeowner in Maryland with a USDA loan
USDA loans in Maryland can be one of the easiest options for moderate-income homebuyers to find a mortgage. If you want to explore life in areas outside of the congestion of a big city, USDA loans in Maryland are worth a look.
See if you qualify for a zero-down USDA loan.