This article contains affiliate links. We may receive compensation if you use a partner bank for financing. We never recommend a service we wouldn't use ourselves. Period.
Are you an experienced real estate entrepreneur looking for a fast and flexible way to grow your business?
With a focus on leveraging existing rental cash flow to provide upfront capital, Nectar Financing offers a smart financing solution for experienced real estate investors and managers.
We decided to investigate the service with an open mind but also a critical eye and see if if real estate pros should consider it.
What is Nectar?
When it comes to financing solutions, Nectar is a newer option for experienced rental owners and operators.
They provide rapid and flexible options by using a real estate business's monthly cash flows to offer initial capital. That cash can be used towards obtaining new properties or revamping current ones.
Unlike traditional loans, this model allows rental investors to access capital without accruing extra debt or sacrificing equity in their business. The loan is not based on a particular property at all; it's solely based on an existing real estate business.
With the help of Nectar, real estate entrepreneurs can scale up their portfolio expansion more quickly and close a more significant number of deals. This advantage benefits them as much as it does real estate professionals.
If you're a rental entrepreneur with reliable net income from your properties and management fees, Nectar can provide non-debt financing.
Loan amounts range from $30,000 to $2 million in either single payments or multiple tranches, they have flexible options that enable customers to choose how they use their capital for maximum benefit.
See if you're a good fit for Nectar financing.
What Nectar is not
It is worth noting that Nectar isn't a traditional mortgage lender.
They serve as a financing service that offers entrepreneurs an advance based on their current cash flow. Therefore, Nectar is not suitable for the typical homebuyer or anyone to finance a personal home.
Nor is it for new investors; it was designed to accommodate experienced operators with existing cash-flowing real estate investments and management companies.
Nectar partners with experienced rental investors with at least three years of professional operating experience.
Pros they can fund:
Property owners
Property managers
Rental arbitrage entrepreneurs
Investing in a high ROI opportunity through Nectar is an ideal choice for those who are cash flow positive, have less than 75% portfolio-level LTV, and have established business entities.
Think you fit the profile? See if you're a good candidate for Nectar.
Creative solutions for investors
Residential and commercial
Low rates
Fast approvals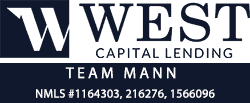 Flexible financing options
DSCR and Bank Statement Programs
Fast approvals

AL, AZ, CA, CO, FL, HI, ID, IA, KS, ME, MI, NH, ND, OR, TN, UT, WA
Pros of Nectar Financing
If you're an experienced rental business owner aiming to expand your operations, Nectar Financing can provide many advantages compared with regular financing options.
Let's look at some benefits of Nectar Financing:
Steady financing: Nectar provides a cash advance based on the current income from your investment property, meaning you don't need to depend on an uncertain future. This gives you more control and stability in your business operations.
Pay off high-interest debt: Not only will this save you money in the long run, but it'll also significantly boost your cash flow.
Flexible options: Choices available, whether your rental is short or long-term, to grow and adjust your business according to what works best for you.
Underwriting in as few as seven days: Need to secure a property quickly? This swift turnaround benefits busy professionals and those looking for fast results.
Specializing in STR: Nectar is one of the few companies that understand the nuances of short term rentals. They aren't afraid to look at your STR business plan and provide financing. In fact, that's one of their specialties.
Cons of Nectar Financing
Nectar is an excellent option for experienced real estate investors and the financial aspects. However, it's essential to understand the potential drawbacks before making a decision.
Must be an established rental property entrepreneur
To be eligible for Nectar Financing, you must have at least three years of experience in operating within the professional realm and your own established business.
Unfortunately, this means first-time investors or those just getting into the rental market won't qualify for access to Nectar's financing possibilities.
Shorter repayment terms
Nectar Financing is a great way to finance your short-term rental and investment property purchase. However, it typically comes with shorter repayment periods than traditional mortgages.
This period can be as short as 3-5 years, which may sound beneficial in some cases, yet this also means higher monthly payments and less time for you to pay off the debt.
Annual fees
Fortunately, Nectar includes no origination fees, compounding interest rates, or processing charges. But just like anything else, you will be charged an annual financing fee between 10%-17%.
How Does it Work?
If you're eager to expand your rental business with Nectar Financing on your side, here's what you need to do,
Step 1. Check your eligibility
If you have an established rental business and generate a positive net cash flow from your rentals or management/development fees, then Nectar might be the lender for you. However, to qualify for financing with Nectar, you must own a legitimate registered business entity plus 3+ years of professional rental experience. Check your eligibility here.
Step 2. Get an immediate estimate of your project
Once you have confirmed your eligibility, take a few moments to review the details of your financing options, and Nectar will give you a quick estimate of how much cash you can receive.
Step 3. Submit underwriting documents
If you're satisfied with the estimate, submit your underwriting documents to Nectar immediately. This includes important details regarding your rental properties, income, and expenses.
Step 4. Receive funding
Nectar reviews your paperwork to provide the most advantageous financing possible. Upon approval, you'll get access to the funds within seven days directly into your banking account.
Related: Short-Term Rental Loans Guide
How much does Nectar cost?
With Nectar Financing, you can access quick and accommodating financing that can take your current rental cash flow and turn it into the capital necessary for business expansion.
Unlike typical lenders, Nectar requires a less demanding annual fee of 10%-17%, based on past performance and risk factors.
One of the significant advantages of Nectar Financing is its transparency. You don't have to worry about hidden fees, compounding interest, compounding interest, or processing fees—all charges are disclosed upfront and easily understood.
Real customer reviews
"Nectar helped us secure over $1 million in working capital. This enabled us to grow proactively instead of waiting until we saved up enough cash. I was so impressed with the Nectar team's speed and flexibility, and I highly recommend them to any real estate investor looking to grow!" – Harrison Y, Short-term rental owner-operator
"From the beginning, they understood my vision and the potential for my business to grow. By having access to more capital, I am able to invest a lot deeper into the homes much quicker. In today's real estate market, time isn't on your side. Nectar can give you access to the capital you need fast." – Kasra, Real estate investor
"As an Airbnb host and real estate entrepreneur, it's difficult to find capital sources that understand the unique cash flow of short-term rentals. At Nectar, everyone understands the short-term rental space, and they made it incredibly easy to get funded based on my financials." – Jeffery P, Short-term rental owner-operator
What's the bottom line on Nectar Financing?
Transform your rental cash flow into a powerful revenue stream with Nectar Financing.
Get tailored financing solutions are designed to fit your individual needs and situation, whether you require immediate payment or ongoing capital assistance.
You don't have to sacrifice equity or take on extra debt to grow your business with Nectar—unlock the funds you need for expansion without any of those drawbacks!
Get approved for your next venture in days with Nectar.