A mortgage for real estate investors: the DSCR loan
Financing a rental property can be a real Catch-22.
To get approved for a traditional mortgage, you may need to count the rental income you'll be earning from the new property. Yet you often can't document this rental income until after closing on the loan and collecting rent.
Or, if the lender allows you to count proposed rent, you may not be able to document enough personal income to qualify via tax returns and other income paperwork.
If you face this sort of dilemma, a Debt Service Coverage Ratio (DSCR) loan may be the answer. DSCR loans base your loan eligibility, in part, on the rental home's potential to earn income in the future.
Submit your DSCR loan scenario.
What's in this article?
Overview: DSCR loan requirements vs traditional lending
Traditional mortgage lenders can't use your future rental income because they look to the past to gauge your earning power. From their point of view, your income over the past two years predicts how much you'll earn next year and the year after that.
As a result, your eligibility for a new mortgage — and the maximum size of the mortgage loan — depends on your recent tax returns, W2s, 1099s, pay stubs, or bank deposits. If those recent earnings aren't high enough to support your new mortgage along with your existing debts, you won't get approved.
When you apply for a DSCR loan, underwriters can look forward. They measure the potential earning power of the property you're buying. Then they can use that potential income to help approve financing.
A property that brings in $1,500 per month with a payment of $1,100, the income services the debt, and the buyers' personal income documentation may not be required.
For instance, a property that brings in $1,500 per month with a payment of $1,100, the income services the debt, and the buyers' personal income documentation may not be required.
This strategy can help would-be investors buy rental properties sooner by eliminating the need to file two years' tax returns showing adequate income before financing a rental property. Rather than waiting until you have the debt-to-income ratio required to get a traditional mortgage approved by rules set by Fannie Mae or Freddie Mac, you can get financing now based on the rent you'll earn from the new property.
Check your DSCR eligibility now.
DSCR loans can also help borrowers who have a hard time documenting their existing income because they're self-employed or because they rely on investments for part of their income.
Low DSCR rates
Flexible guidelines
Specializing in DSCR, Fix & Flip, Construction, Bridge
Make-sense underwriting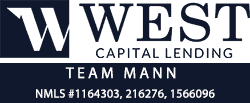 DSCR loans and other investor options
Self-employed, full-time and newer investors

AL, AZ, CA, CO, FL, HI, ID, IA, KS, ME, MI, NH, ND, OR, TN, UT, WA
DSCR qualification requirements 2023
DSCR stands for debt service conversion ratio. The amount of debt a lender will underwrite depends, in part, on how much your new property could earn from rent.
But there's more to qualifying than simply finding a property for sale that has the potential to earn rental income. Here are some DSCR loan requirements to be aware of:
Debt service coverage ratio minimum
Most lenders look for a debt service coverage ratio of 1.25, meaning the property earns 25% more than its all-inclusive payment.
For instance, a property with $1,250 in monthly rental income could have a total payment including principal, interest, taxes, insurance, and HOA dues of $1,000.
Some lenders allow a DSCR of just 1.0 or even 0.75, but they may require a larger down payment or personal income verification to qualify.
DSCR loan-to-value ratio (LTV)
Many DSCR lenders will accept loan-to-value ratios as high as 80 percent. Others will finance up to 75 percent of the rental home's value.
This means you'd need to provide the other 20 to 25 percent of the purchase price as a down payment.
DSCR credit score
DSCR credit score requirements tend to run a little higher than conventional loan guidelines. For a DSCR loan, you'd need a FICO score of at least 640 with most lenders.
With some lenders, a higher LTV — think 75 to 80 percent — may require higher credit scores such as 660 or 720.
DSCR loan purpose
DSCR loans are designed for buying investment properties. Individuals and LLCs, along with businesses and commercial real estate developers, can use DSCR loans.
Property types allowed
You could use a DSCR loan to finance most type of rental properties, including vacation homes and properties that you'll lease to residential tenants. These loans can finance single-family homes, duplexes, triplexes and four-plexes.
Unlike conventional lending, DSCR loans can also finance properties with more than four units.
DSCR property use
Property bought with DSCR financing must be used to earn income from rent, whether it's residential or commercial real estate.
Low DSCR rates
Flexible guidelines
Specializing in DSCR, Fix & Flip, Construction, Bridge
Make-sense underwriting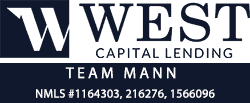 DSCR loans and other investor options
Self-employed, full-time and newer investors

AL, AZ, CA, CO, FL, HI, ID, IA, KS, ME, MI, NH, ND, OR, TN, UT, WA
DSCR loan types
Lenders offer fixed-rate as well as adjustable-rate options for DSCR loans. Terms could stretch to 40 years, though most lenders offer up to 30-year DSCR loans. Some lenders offer interest-only payment structures.
Debt-to-income ratio, income, and employment
DSCR loan providers will not measure your personal income, check your W2s or 1099s from work, or measure your debt-to-income ratio. Instead, they'll consider the potential earning power of your new rental property.
That's why some lenders call these no-income verification investor loans.
Maximum loan amount
You could find DSCR loan amounts as high as $5 million. Most lenders cap loan amounts at $1 million or $2 million.
These kinds of maximums don't mean you'll automatically get a loan that large. Your maximum loan size will depend on your property's debt service coverage ratio.
Maximum properties owned
Unlike government-insured home loans, DSCR loans won't limit the number of properties you can finance at once. This is possible because lenders use the property you're buying — more than your personal credentials — to underwrite the loan.
Prepayment penalties
Lenders can charge prepayment penalties on DSCR loans. These loans are not covered by federal laws that protect consumers from these penalties.
See if you can qualify for a DSCR loan.
Recent credit events like bankruptcy and foreclosure
Eligibility for borrowers with negative credit events like bankruptcy and foreclosure will depend on the lender. But if you have a recent bankruptcy or foreclosure, you likely won't meet the 640 minimum credit score requirement. If you have a high enough score, check with your lender on their specific recent credit event guidelines.
Closing in the name of an LLC
DSCR-financed rental properties can be closed in the name of your limited liability companies, or LLCs. Some lenders cap the number of LLC owners at two, and both owners must be on the loan and on title. Newly formed LLCs are usually okay.
Seller paid closing costs
Some lenders may cap seller concessions at 2-3 percent of the loan amount. If you plan to negotiate with the seller to pay some or all of the closing costs, check with your lender first.
Exclusive: Get capital fast for high ROI ventures with Nectar. 3+ year professional investors only.
Who qualifies for the DSCR program?
DSCR loans work well for property investors who want to keep their real estate holdings separate from their personal finances. These loans use income generated by the property you're buying — rather than your personal income from work — to qualify for the loan.
Borrower credentials matter some, too. Applicants need credit scores of 640 or higher and the ability to put at least 20 percent down on the property.
Since these are non-QM loans — meaning they're not backed by a federal agency or Fannie Mae and Freddie Mac — expect to pay higher interest rates.
FAQs about DSCR loans
How do I qualify for a DSCR loan?
Along with making a down payment of 20 to 25 percent and having a credit score of 640 or higher, you'll need to meet your lender's DSCR requirement. Some lenders may require your property to earn 150% of the home's monthly mortgage payment. That would be a DSCR of 1.5. 
What is an acceptable DSCR?
DSCR requirements vary by lender and borrower. A loan whose payment matches the rent payment on the home would have a debt service conversion ratio of 1.0. Lenders usually require a ratio between 1.0 and 1.5.
Is a DSCR loan a hard money loan?
No, a DSCR loan can offer long-term financing, just like a conventional mortgage loan.
Do I need personal income to qualify for a DSCR loan?
No, DSCR underwriting relies mostly on income generated by the rental property you're financing. Your personal finances will face less scrutiny than they would for a traditional home loan.
Do I have to be a seasoned investor to use a DSCR loan?
No. Many lenders allow you to use a DSCR loan on your first investment property.
How is property income determined?
For a purchase with no rental history, the appraiser will complete a rental comparison analysis, called a 1007. The lender will use this. For existing rentals, the lender may accept three months of lease payments as proof of market rent.
How fast can a DSCR loan close?
DSCR loans can close within 20-25 days. This is faster than a conventional loan because federally-mandated waiting periods that apply to standard mortgages do not have to be followed.
Can you use gift funds for a DSCR loan down payment?
No. Funds must be your own. If you are receiving a gift, place the money in a bank account for 60 days. At that point, the funds are considered "seasoned," meaning the lender considers them your funds at that point.
Can you finance an Airbnb property with a DSCR loan?
Yes, as long as the appraiser does not list the property as vacant. Make sure the lender and appraiser know that it is a short term rental. Ask the lender how it calculates property income on an STR. A long-term rental estimate may need to be used.
How many properties can I own and still be eligible for DSCR?
There is no limit. In fact, you can refinance and take cash out of 3, 5 or even 10 homes at a time to invest in more homes. This is often easier than refinancing one property at a time.
What is the minimum DSCR loan amount?
Many lenders require a loan amount of $75,000 to $100,000. That translates to a property price or value of around $95,000 to $125,000.
What are current DSCR loan interest rates?
DSCR loan interest rates are higher than for conventional loans, but only by about 1-2%.
DSCR loan: a solution for the beginning or seasoned real estate investor
You don't have to be a millionaire or an established real estate developer to buy a rental property with a DSCR loan.
Rather than leveraging your personal finances to get the loan, you'll be leveraging the earning potential of the home you're buying.
This kind of loan may be just what you need to launch, or grow, your very own real estate portfolio.
Submit your DSCR loan scenario.
Low DSCR rates
Flexible guidelines
Specializing in DSCR, Fix & Flip, Construction, Bridge
Make-sense underwriting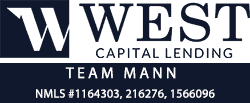 DSCR loans and other investor options
Self-employed, full-time and newer investors

AL, AZ, CA, CO, FL, HI, ID, IA, KS, ME, MI, NH, ND, OR, TN, UT, WA