This article contains affiliate links. We may receive compensation if you use a partner bank for financing. We never recommend a service we wouldn't use ourselves. Period.
Do you dream of owning a vacation rental property? Do you struggle with the idea of how to best finance your purchase?
While it might seem difficult on the surface, there are various types of vacation rental loans to finance your next property.
Vacation rentals continue to thrive in the market and can be a great addition to your portfolio. Check out our ultimate guide to vacation rental loans.
Start your STR financing approval here.
Vacation rental loan: first steps
Let's assume that you've found a property and have done your market research.
The next step is talking to a lender. This is your chance to ask questions, receive professional guidance, and pinpoint any issues that could cause trouble down the road.
If everything checks out, your lender can help you obtain pre-approval. Unless you're a highly experienced investor, you should never guess how much you can qualify for before purchasing. Pre-approval provides a clear idea of how much you can afford, while also giving you a leg up on other buyers when negotiating with a seller.
What is different about financing a vacation rental?
Let's compare vacation rentals to long-term investment property loans.
Similarities
There are multiple loan programs to choose from
Your income and assets will come into play depending on the type of loan
A minimum credit score of 620-640
Differences
A down payment of at least 10 percent is almost always required on vacation rentals
Lenders are more wary of short-term rental lending
It's harder to prove potential income
Get to know AirDNA well. Many short-term property lenders will accept cash flow projections from this service to qualify.
Creative solutions for investors
Residential and commercial
Low rates
Fast approvals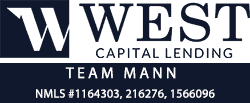 Flexible financing options
DSCR and Bank Statement Programs
Fast approvals

AL, AZ, CA, CO, FL, HI, ID, IA, KS, ME, MI, NH, ND, OR, TN, UT, WA
Vacation rental loan types you can realistically qualify for
Getting a vacation rental loan is more difficult than for a long-term rental. In fact, many lenders won't accept short-term rental income projections, but use the long-term projections instead.
If you want to qualify for the most home, look for Non-QM lenders that specialize in vacation rental financing.
Conventional
Fannie Mae and Freddie Mac allow you to purchase a short-term rental with a standard investment property loan. You can even use short-term rental income to qualify, as long as it's supported by the market rent analysis. This can greatly improve the likelihood of approval.
There are two options to consider:
Standard investment property loan.
Housing hacking, such as living in one unit of a multi-unit property and renting the other.
Regardless of which option you choose, there are several borrowing requirements:
Down payment: 3% (House hacking) – 20%+ (investment property)
Credit score: 620
Debt-to-income ratio: 43%
Time to close: 30-60 days
DSCR
A Debt Service Coverage Ratio (DSCR) loan is approved based on future cash flow potential, not personal income. However, not all DSCR lenders can use short-term rental income.
Down payment: 20 to 25 percent
Credit score: 640
Debt-to-income ratio: n/a
Time to close: Weeks
Related: DSCR Loans For Short-Term Rentals
Submit your DSCR loan scenario.
Interest only
This is not a standalone loan, but a feature that can be added to other loan types to increase cash flow. As the name suggests, you're only required to pay interest on the loan for a predetermined period of time.
Down payment: n/a
Credit score: n/a
Debt-to-income ratio: n/a
Time to close: Varies based on loan type
HELOC or cash-out refinance
If you have equity in your current home, cash it out with a home equity line of credit (HELOC) or cash-out refinance for a down payment or to buy a property outright. The beauty of this strategy is that the lender does not take into consideration the investment property at all. You don't even have to tell them your line of credit is for another property.
Down payment: n/a
Credit score: 680
Debt-to-income ratio: n/a
Time to close: 10-30 days
Business cash flow financing
Experienced operators with 3+ years of experience running a cash-flow-positive real estate business may be eligible for a new elite type of STR financing. Nectar is a company that looks at your entire business and advances future cash flow to cover costs. From property acquisition to furnishing, use your future cash flows now to get into that next property.
Nectar has a fast application process and they'll tell you what you qualify for almost immediately.
Hard money
Hard money is a short-term loan funded by private individuals or groups. They're most commonly used for fix and flip properties, but could also be useful to purchase a vacation rental before refinancing into a longer term.
Down payment: 10 percent (but 100 percent financing may be available)
Credit score: n/a
Debt-to-income ratio: n/a
Time to close: Sometimes less than a week
Start your STR hard money loan.
Private investing
A loan from a private investor or group of investors. Benefits include better and more flexible terms, as well as enhanced speed and efficiency.
Down payment: varies
Credit score: n/a
Debt-to-income ratio: n/a
Time to close: Days
Seller financing
Some sellers are willing to finance a purchase on better terms than a bank. It doesn't cost anything to ask the seller.
Down payment: varies based on seller
Credit score: varies based on seller
Debt-to-income ratio: n/a
Time to close: Days
Business loan
Do you have a strong business plan? Do you have an established real estate investment business? You may qualify for a business loan.
Down payment: 20 percent
Credit score: n/a
Debt-to-income ratio: n/a
Time to close: Varies
Local bank or credit union loan
Many local banks and credit unions offer proprietary programs or one-off approvals to borrowers with whom they have relationships. Contact a local loan officer to learn more about currently available programs.
Down payment: 20 percent
Credit score: 620
Debt-to-income ratio: n/a
Time to close: Days or weeks
Steps to get a vacation rental loan
By now, you realize that there's no shortage of vacation rental loans to choose from. Regardless of the path you choose, there are basic steps you'll take in the loan process.
Form your business plan: Create a business plan to guide your purchase decision and the management of your property.
Gather your down payment: Decide where you'll get your down payment and make sure it's available when you need it.
Get pre-approved: Obtain a pre-approval from your lender of choice.
Find the right property: Work with a real estate agent to find the right property based on personal needs, budget, and the market.
Negotiate closing costs: Through negotiating, you may be able to reduce your closing costs.
Supply required documentation: Provide your lender with the required documentation.
Authorize an appraisal order: Your lender can assist you with this.
Sign final loan documents: This is completed at the time of closing.
Get the keys, furnish, and list the home: You're now the owner. It's time to get your property up to speed, list it, and begin to collect income.
Financing a vacation rental might be easier than you think
With so many options to choose from, financing a vacation rental property may be easier than you think.
Once you compare the pros and cons of each option, you can seek a pre-approval based on your findings. And with that in hand, you're closer than ever to making a purchase.
See if you're eligible to buy your next short term rental.
Our advise is based on experience in the mortgage industry and we are dedicated to helping you achieve your goal of owning a home. We may receive compensation from partner banks when you view mortgage rates listed on our website.