Maryland has one of the largest populations in the country—and more than 33% of its estimated 6.2 million residents rent.
With an average rent of $1,505 for a 2-bedroom apartment, debt service coverage ratio (DSCR) loans in Maryland offer investors an opportunity to grow their portfolio fast without income verification.
Submit your DSCR loan scenario.
What's in this article?
Why get a DSCR loan in Maryland?
The debt service credit ratio loan offers investors a financing option based on an income property's cash flow—not personal income.
Because DSCR loans in Maryland don't require income verification, borrowers are not required to provide tax returns, W2s, or pay stubs.
How does a DSCR loan work?
Qualifying for a conventional mortgage can be challenging if you're self-employed, a full-time investor, or have complex tax returns with multiple write-offs or business deductions.
With DSCR loans in Maryland, lenders evaluate an investment property's potential income against projected mortgage payments—not an investor's personal income.
See if you're eligible for a DSCR loan.
Low DSCR rates
Flexible guidelines
Specializing in DSCR, Fix & Flip, Construction, Bridge
Make-sense underwriting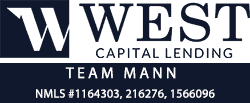 DSCR loans and other investor options
Self-employed, full-time and newer investors

AL, AZ, CA, CO, FL, HI, ID, IA, KS, ME, MI, NH, ND, OR, TN, UT, WA
How is DSCR calculated?
DSCR is always written as a decimal, i.e., 1.25 or 1.25x
DSCR loans in Maryland compare rental income against mortgage payments for residential properties. A property with a monthly rental income of $1,500 and a monthly mortgage payment of $1,250 has a debt service credit ratio of 1.2 or 1.2x.
The higher the ratio, the greater the potential of being approved for a DSCR loan.
Most Maryland lenders require a minimum DSCR of 1.25.
Here's how you calculate DSCR:
To calculate the DSCR, divide income by the payment amount.
Let's look at an example of a property with a monthly rental income of $4,000 and a payment of $3,250. In this example, to determine the DSCR, simply divide the income by the payment amount as follows:
$4,000 ÷ $3,200 = 1.25
Since this property has a debt service coverage ratio of 1.25, it earns 25% more than needed to meet monthly loan payments.
Determining DSCR income
Residential properties: Total monthly rental income.
Commercial properties: Lenders use the net operating income (NOI). NOI is the gross operating income less any business operating expenses, such as utilities or maintenance fees.
Determining DSCR payment
The DSCR payment for residential and commercial properties is the projected mortgage payment, including principal, interest, taxes, insurance, and association dues or fees.
Example: How higher rent can improve DSCR
| | | |
| --- | --- | --- |
| Income | Payment | DSCR |
| $2,500 | $2,250 | 1.11 |
| $2,750 | $2,250 | 1.22 |
Example: How lower payment can improve DSCR
| | | |
| --- | --- | --- |
| Income | Payment | DSCR |
| $2,500 | $2,700 | 0.93 |
| $2,500 | $2,300 | 1.09 |
Tip: To improve your chances of DSCR approval, look for ways to increase a potential property's income or reduce mortgage payments.
→Related: DSCR Loan Pros and Cons
What is the minimum DSCR to qualify in Maryland?
Most DSCR lenders in Maryland are looking for a minimum ratio of 1.25. Some lenders will consider properties with a DSCR as low as 1.0, while others don't set a minimum DSCR.
Maryland DSCR loan guidelines
Qualifying for a DSCR loan in Maryland is easier than most traditional loans. Because DSCR loans don't require personal income verification, borrowers don't have to provide copies of their tax returns or other income documentation.
While lender requirements can vary, most follow these guidelines for DSCR loans in Maryland.
Loan-to-value (LTV): For new mortgages, DSCR loans require borrowers to have a down payment of roughly 20-25% or a loan-to-value (LTV) ratio of 75-80%.
Credit score: Like many traditional loans, most lenders look for a minimum credit score of 640, although some will consider lower scores.
Verifying the property's future rental income: DSCR loans require borrowers to have an appraiser complete a Fannie Mae Comparable Rent Scheule (Form 1007) to determine a property's potential rental income based on local market analysis.
Loan purpose: Investors can use a DSCR loan to purchase a property or refinance an existing investment property—standard or cash-out refinance.
Property types allowed: Investors can use DSCR mortgages to purchase or refinance single- and multi-family residences, properties with up to 4 units, apartment buildings of 5+ units, condos, and condotels, among others.
Property use: DSCR loans can only be used for investment/rental properties—no primary residences. Properties can be short or long-term rentals.
Loan type: 30-year fixed-year mortgages are the most popular DSCR loan type; however other loan types such as adjustable-rate, 40-year fixed, and interest-only are available.
Income and employment, debt-to-income ratio: Because DSCR loans don't depend on investor income—they rely on investment property cash flow—income and employment verification and debt-to-ratio aren't considered.
Maximum loan amount: The maximum DSCR loan amount varies by lender but can be as much as $5 million.
Maximum properties owned: DSCR loans do not limit the number of properties an investor can own. There is also no limit on how many DSCR loans an investor can have.
Prepayment penalties: DSCR loans typically include penalties for early prepayment or refinancing.
Cash reserves: Most lenders require cash equaling six months of payments. However, lower DSCRs may need to have more extensive reserves.
Closing in the name of an LLC: Most DSCR loan lenders in Maryland allow investors to close in the name of an LLC.
Seller-paid closing costs: Many lenders allow sellers to pay a portion of DSCR loan closing costs. Check with your lender to see if this is something they offer.
See if your deal meets DSCR requirements.
DSCR mortgage rates Maryland
DSCR mortgage rates in Maryland can be 1% to 2% higher than traditional mortgage rates. However, many investors and self-employed borrowers consider the slight increase a minor consideration for not having to provide income verification.
Five best areas to invest in Maryland
Maryland offers real estate investors a strong and diverse economy supported by aerospace and defense, manufacturing, cyber-security, and other industries.
Maryland's proximity to Washington, D.C., makes it an appealing choice for many who work in the nation's capital but prefer Maryland's more affordable cost of living.
Baltimore
More than half of Baltimore's 602,274 live in rental properties.
From the iconic brick row houses of Federal Hill, popular with young families, to Harbor East's highly sought-after waterfront properties housing some of the state's wealthiest residents, Baltimore offers world-class sporting facilities, dining, and more.
Baltimore is also a popular destination for top film and television productions, including We Own This City, The West Wing, and Netflix's House of Cards.
The average rent for an 825-square-foot apartment runs around $1,530, with larger residences going well above $2,000 per month.
The median home price in Baltimore is $205,016, an increase of 10% over last year. In addition, its proximity to Washington keeps Baltimore's real estate market very competitive, making it an ideal choice for the streamlined, faster processing times offered by DSCR loans.
Eldersburg
Eldersburg is a historic town that offers a blend of rural living and urban amenities at a more relaxed pace than bustling Baltimore. As a result, Eldersburg is a popular choice for young families.
A 991-square-foot apartment in Eldersburg rents, on average, for $1,639.
The median home price in Eldersburg hovers around $475K, a 6.2% jump from last year.
Germantown
While Germantown may be considered a suburb of Washington, D.C., it's actually located in Maryland. Long-considered one of the best places in Maryland to live (because of the ease of commuting into the capital), with a median home cost of $377,500, you'll spend less than the national average for investment properties here.
Approximately 35% of Germantown residences are rental units, and the cost for a 944-square-foot apartment runs roughly $1960.
Frederick
The second largest urban center in Maryland, Frederick is home to more than 3,500 businesses and boasts a population of 71,843—of which roughly 43% are renters. Frederick's solid infrastructure continues to attract new residents and, with it, sees an ongoing increase in the need for rental properties.
The average rent for a 929-square-foot apartment runs around $1,751.
At $390K, the median home price in Frederick is up 16% since last year.
Rockville
Rockville has experienced incredible growth over the past few years, and all that job growth and a strong economy is drawing more and more people to the city.
While Rockville's median home value is higher than some other Maryland cities, coming in at just over $600K, it also offers some of the highest average rents in the state.
A 937-square-foot apartment in Rockville rents for $2,191 on average.
Five tips for real estate investors in Maryland
We know you know what you're doing as a professional investor. But if you're thinking about investing in Maryland properties, consider the following.
Know your price range
Offering investment properties ranging from one-room condos to luxury waterfront pier villas, knowing how much you can safely afford will keep your budget intact. You'll also save time by eliminating those properties above and below your target price range.
Choose your neighborhood carefully
The right neighborhood can help you improve your tenant options while growing property values.
Consider partnering with a local real estate agent who can help you choose the best location for your investment goals.
Consider your ROI
Not all investments are created equal. When looking at properties, keep your initial financial investment at the forefront and watch out for properties that offer the highest rent-to-purchase comparison, i.e., generate the biggest profit for each investment dollar.
Property Management
Not every investor is cut out to be a property manager. Carrying the financial responsibilities, in addition to the day-to-day operations of a property, can overwhelm some investors if they aren't prepared. Property management companies be a great solution, especially if your property has multiple units.
Choose tenants with care
Good tenants are a landlord's dream, but difficult tenants can be a nightmare. Consider screening tenants, reviewing income and credit information, and previous rental and employment history.
FAQ
How do I apply for a DSCR loan in Maryland?
Applying for a DSCR loan in Maryland is similar to any traditional loan, except you won't need to provide any personal income documentation. That means no W2s, tax returns, pay stubs, etc.
How long is a DSCR loan?
Most DSCR loans in Maryland offer 30-year terms, although some lenders allow 15-, 20-, and 40-year term options. Check with your DSCR lender to see what loan terms they can offer.
Can I refinance with a DSCR loan?
Yes. DSCR loans can be used for refinancing. Most lenders offer a choice of standard or cash-out.
Do banks offer DSCR?
DSCR loans are available from most mortgage lenders, including banks.
Submit your DSCR scenario to get started
If you're considering expanding your portfolio with an investment property in Maryland's competitive marketplace, a DSCR loan could be your streamlined, no-income-document financing solution.
Submit your DSCR loan scenario.