The DSCR loan advantage for Missouri rental properties
Savvy real estate investors have come to find that Missouri offers low home prices and reasonable rents.
This combination makes the state one where rental property cash flow is attainable.
Cash flow is important, especially if you're interested in a loan type that has received more attention lately: the debt service coverage ratio (DSCR) loan.
A DSCR loan uses a property's income potential to qualify, as opposed to focusing solely on your personal income. This makes it a top choice among those with hard-to-verify income, such as entrepreneurs and real estate investors.
Are you ready to purchase a Missouri investment property with a DSCR loan? Keep reading.
Submit your DSCR loan scenario.
What's in this article?
Why get a DSCR loan in Missouri?
Before you decide in favor of a DSCR loan, it's important to first understand the benefits associated with it. These include but are not limited to:
Lenders don't require personal income verification: If the property's rental income exceeds the payment, lenders often waive the requirement for tax returns and other personal income documentation. This makes these loans more accessible to a larger number of investor-borrowers.
A faster, more efficient application and closing process: Without the requirement to submit detailed financial documents for verification, you could receive a faster decision. That carries over to the closing process.
Invest in more than one property: With a DSCR loan, lenders don't limit the number of properties you can own or finance. If the properties cash flow, you could secure multiple loans for multiple properties.
Check your DSCR loan eligibility.
Low DSCR rates
Flexible guidelines
Specializing in DSCR, Fix & Flip, Construction, Bridge
Make-sense underwriting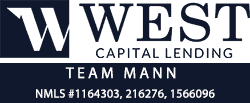 DSCR loans and other investor options
Self-employed, full-time and newer investors

AL, AZ, CA, CO, FL, HI, ID, IA, KS, ME, MI, NH, ND, OR, TN, UT, WA
How does a DSCR loan work?
A DSCR loan uses the property's income to make a lending decision, not your personal income. That makes it possible to close on a property even if you:
Have hard-to-verify income
Have complex tax returns
Don't show enough income on your tax returns
Have W2 income that won't qualify for a traditional loan
How is DSCR calculated?
The property's DSCR level is a comparison of its income and debt payment. It's typically shown as a decimal,such as 1.25 or 1.25x. For example, a property with a DSCR of 1.25 generates 25 percent more income than the total payment. In dollars, that's $1,250 in income for every $1,000 in monthly payment.
Here's how you calculate DSCR:
DSCR = Income / Payment
Income is defined as the monthly rental income generated by a property for residential properties. For commercial, lenders use net operating income (NOI), which factors in expenses like management and maintenance. Ask a DSCR lender for help calculating NOI if you're looking to finance a commercial property.
Payment takes into consideration principal, interest, taxes, insurance, and HOA fees, otherwise known as the PITIA payment.
Example: How higher rent can improve DSCR.
| | | |
| --- | --- | --- |
| Income | Payment | DSCR |
| $1,250 | $1,250 | 1.0 |
| $1,500 | $1,250 | 1.2 |
Example: How a lower payment can improve DSCR.
| | | |
| --- | --- | --- |
| Income | Payment | DSCR |
| $1,100 | $1,000 | 1.1 |
| $1,100 | $900 | 1.22 |
What is the minimum DSCR to qualify in Missouri?
The minimum DSCR varies based on lender, but most lenders in Missouri are looking for a debt coverage ratio of 1.25 or higher.
This doesn't hold true across the board, however. Some lenders will consider a DSCR as low as 1.0, while others don't have a minimum but instead take a case-by-case approach.
Some lenders will accept a DSCR below 1.0 (meaning the property loses money each month) if you have cash reserves in the bank and/or can prove some personal income.
Are you unsure if you qualify for a DSCR loan in Missouri? Submit your scenario for a professional review.
How to qualify for a DSCR loan in Missouri
Generally speaking, it's easier to qualify for a DSCR loan than a traditional loan. This is due largely to the fact that the majority of the qualification is based on the property, not your personal financial circumstances.
Let's look at some of the most common qualification standards for a DSCR loan in Missouri.
Down payment: Most DSCR lenders require a minimum down payment of 20 percent.
Credit score: 640 or above.
Loan purpose: Purchase, refinance, or cash-out.
Property types allowed: Varies by lender but generally includes single-family homes, 2-4 unit properties, condos, townhomes, and condo hotels. Commercial properties are allowed, as well, such as 5+ unit apartment buildings and mixed-use.
Loan types: Interest-only ARMs, 5-year ARMs, 40-year fixed with an interest-only period, and 30-year fixed among others.
Income and employment, debt-to-income ratio: No personal income or employment verification. No maximum debt-to-income ratio.
Maximum loan amount: Varies by the lender with some lending as much as $5 million.
Maximum properties owned: Most lenders allow you to own and finance as many properties as you want.
Cash reserves: Between 6-12 months of the PITIA payment, depending on DSCR level.
Prepayment penalties: Many DSCR loans have a prepayment penalty.
Closing in the name of an LLC: Most lenders allow you to close as an LLC instead of as an individual.
Seller-paid closing costs: Many lenders permit sellers to contribute toward closing costs up to a maximum amount.
DSCR mortgage rates in Missouri
As an alternative lending product, you can expect DSCR mortgage rates to be higher than a traditional loan. However, the gap is not as big as many people think. Some lenders offer DSCR rates approximately one percent higher than traditional loans.
Tip: As the DSCR ratio increases so does your chance of securing a better rate.
Get a personalized DSCR loan rate now.
5 best areas to invest in Missouri
There are real estate investment opportunities throughout Missouri, but some areas are better to invest in than others. Focus your search on the most highly populated cities and their suburbs. This is where you'll find the largest concentration of competitively priced properties.
Here are five of the top cities — based on population — to consider when searching for your next property, with Zillow home price averages and rent.com rent price data.:
Kansas City: Average home price is $231,132; average 2-bed rent is $1,427
St. Louis: Average home price is $177,027; average 2-bed rent is $1,469
Springfield: Average home price is $218,725; average 2-bed rent is $805
Columbia: Average home price is $272,497; average 2-bed rent is $925
Independence: Average home price is $191,916; average 2-bed rent is $840
5 tips for Missouri real estate investors
Choose a great location: It's tempting to find a lower-priced home, but make sure it's in a location where you can find tenants. Focus on areas with great school districts where families are likely to rent and stay for the long term.
Focus on cash flow: Missouri real estate prices may continue to rise, or they could stabilize or even fall. No one knows. But one thing is certain: if the property cash flows, you are making money even if the property itself doesn't increase in value. Plus cash flow is the basis for DSCR loan approval.
Consider property management: It's hard to know every landlord and tenant rule. A professional property manager will help you navigate laws, plus ease the burden of finding tenants, making repairs, and more.
Protect your investment with a seasonal maintenance checklist. Missouri summers and winters are harsh, and preventative maintenance can keep your rental home a safe and comfortable place for tenants.
Focus on one area: Missouri is a big place. Focus on one city, or even one neighborhood. Learn property. prices and rents. Then you'll be able to spot a good value when you see one.
FAQ
Do banks offer DSCR loans in Missouri?
Yes, many banks and credit unions offer DSCR loans to Missouri real estate investors.
Can anyone get a DSCR loan?
Borrowing requirements are less strict than a traditional loan, but you must still go through the application process, meet credit score and other requirements, and be buying a income-producing property.
Do DSCR loans require an appraisal?
Yes. If you're seeking a DSCR loan to purchase an investment property, an appraisal with a rental survey is required.
How do banks qualify borrowers for a DSCR loan?
To qualify, the rental income generated by the property you wish to purchase must meet or exceed the lender's coverage ratio requirement.
Get started on your Missouri DSCR loan
A DSCR loan is one of the best ways to finance a real estate purchase in Missouri because lenders focus more on the income generated by the property and less on your financial situation. Don't make a final investment decision until you learn more about DSCR loans and lenders.
Submit your DSCR loan scenario.