New Jersey no-income-doc investor mortgage
From beach towns to big city proximity, New Jersey has it all for real estate investors.
Whether you're a short-term vacation rental investor or a traditional landlord, the state offers opportunities to increase wealth through real estate.
And, the Debt Service Coverage Ratio (DSCR) loan is widely available in New Jersey, making it even easier to close on a rental residence.
A DSCR loan uses the property's income to qualify, not your personal income, saving you the sometimes-impossible task of proving income via tax returns and W2s.
Supercharge your New Jersey real estate goals with a DSCR loan.
Submit your DSCR loan scenario.
What's in this article?
Why get a DSCR loan in New Jersey?
New Jersey is a solid place to invest in real estate, thanks to its proximity to huge metro areas like NYC and Philadelphia, beach towns, and a growing workforce.
But make no mistake, it's not easy to secure the right property in the Garden State. Competition is fierce and prices are above the national average.
But DSCR loans can give you an edge against a more traditional mortgage situation because of the way they are designed.
What is a DSCR Loan?
DSCR loans, or Debt-Service Coverage Ratio loans, are approved based on the property's potential income (cash flow), not the buyer's personal income. It becomes about how much income the property can earn rather than how much income you bring in.
Get started on your DSCR loan.
Low DSCR rates
Flexible guidelines
Specializing in DSCR, Fix & Flip, Construction, Bridge
Make-sense underwriting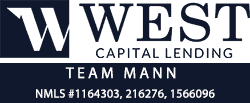 DSCR loans and other investor options
Self-employed, full-time and newer investors

AL, AZ, CA, CO, FL, HI, ID, IA, KS, ME, MI, NH, ND, OR, TN, UT, WA
How is DSCR calculated?
In order to calculate DSCR, you'll need to know how much the property makes.
This is because a DSCR is a comparison between the property's income and the payment you'll be making on the property, including things like taxes and insurance.
You want to know the total costs because that'll determine the DSCR, which is presented by a decimal. If you have a DSCR of 1.25 or 1.25x that means that the property brings in 25% more income than the full payment on the property.
For instance, a property with rental income of $2,500 and a payment of $2,000 for everything—including principal, interest, taxes, insurance, and HOA dues—has a DSCR of 1.25.
Here's how you calculate DSCR:
DSCR = Income / Payment
DSCR = $2,500 / $2,000
DSCR = 1.25
Income definition for DSCR calculation
In residential properties, you'll want to use the amount of rent you collect for your income calculations. For commercial properties, it gets more complex. You'll use annual net operating income (NOI) which takes the income and subtracts out things like management costs, utilities, and maintenance.
Payment definition for DSCR calculation
You'll want to use the whole monthly cost of owning a rental property: principal, interest, taxes, insurance, HOA, and other required property dues. For residential properties, don't include things like utilities or management fees.
Example: How higher rent can improve DSCR
| | | |
| --- | --- | --- |
| Income | Payment | DSCR |
| $2,500 | $2,500 | 1.0 |
| $2,750 | $2,500 | 1.1 |
Example: How lower payment can improve DSCR
| | | |
| --- | --- | --- |
| Income | Payment | DSCR |
| $2,100 | $2,000 | 1.05 |
| $2,100 | $1,800 | 1.16 |
The better your DSCR is, the more chances you have to get approved for your loan.
You can play around with the numbers. In these scenarios, changing just one side of the equation improved the DSCR. Increasing the rent or decreasing the payment can help your chances of being approved. Look for opportunities to do both.
What is the minimum DSCR to qualify in New Jersey?
This is going to depend on your lender, so shop around when considering a DSCR loan.
Generally, most DSCR lenders want to see that your debt coverage ratio is at least 1.25x or higher.
In some cases, the lender will allow you to have a DSCR of 1.0 or less. And in even fewer cases, the lender won't have a minimum requirement at all.
Not sure about a scenario? Submit it to DSCR lenders for review.
How to qualify for a DSCR loan in New Jersey
The DSCR loan is often easier to qualify for than a traditional loan because it focuses on the property's income instead of your personal income.
This might be the right type of loan if you're a full-time real estate investor, have income that's hard to verify, or you write off expenses on tax returns.
As long as your money is in order, and the property has a good debt coverage ratio, it isn't hard to qualify for a loan. You'll need to speak with your specific loan advisor to ensure your terms qualify.
Common qualification standards for DSCR loans in New Jersey
Loan-to-value (LTV): Most lenders require a 75-80% LTV ratio, meaning 20-25% down on a purchase.
Credit score: Generally, you'll need a credit score of 640 to qualify
Loan purpose: Purchase, refinance, and cash-out
Property types allowed: This will depend on your lender, but typically speaking, single-family residences, 2-4 unit properties, standard and non-warrantable condos, townhomes, condo hotels, 5+ unit apartment buildings, other commercial properties and more.
Property use: Since DSCR loans focus on rental income, only investment properties are allowed. But they can be short-term or long-term rentals.
Loan type: 30-year fixed, 5-year ARMs, interest-only ARMs, and more
Income and employment, debt-to-income ratio: The major advantage to this type of loan is that no income or employment verification is required, and no DTI ratios are calculated.
Maximum loan amount: This depends on the lender, but some offer loans up to $5 million.
Maximum properties owned: Most lenders don't limit the number of properties you can own for this type of loan.
Prepayment penalties: A downside to using this type of loan is that there are prepayment penalties. Talk to your lender and read your documents carefully to make sure you know what type of penalties you're agreeing to.
Cash reserves: About 6-12 months of the full payment after closing, depending on DSCR.
Closing in the name of an LLC: Most DSCR lenders allow you to close in the name of an LLC.
Seller-paid closing costs: Many DSCR lenders allow the sellers to contribute to the closing costs of the property.
See if you qualify for a DSCR loan.
DSCR mortgage rates New Jersey
Because DSCR mortgage rates are alternative lending solutions, they're pretty competitive with traditional lending. While every lender is different, some lenders offer rates about 1% higher than traditional loans, depending on how high your DSCR is; the higher, the better the rate.
5 best areas to invest in New Jersey
According to Clever Real Estate, the following 5 areas are the best ones to consider when planning to invest in New Jersey.
1. Weehawken
Weehawken is on the edge of NYC but has much cheaper homes for sale. The average home value in Weehawken is $904,000—which is more expensive than Hoboken, its neighboring city—but has more room for growth. Median rents are up 68% over the rest of New Jersey, so the expense could be worth the investment.
2. Asbury Park
Asbury Park is known for its short-term rentals across Jersey Shore, but long-term rentals might also be profitable. Eighty percent of the population rent. Average rent is around $1,600 per month.
3. Moonachie
Moonachie has seen a resurgence in the economy after Hurricane Sandy and is still relatively affordable compared to the rest of the state. The median home price is $516,043 but quickly rising.
4. Jersey City
Jersey City hasn't seen the astronomical home price growth like other areas of the country, up just 6% over last year and currently at $588,504. But that could be good news for investors who don't want to pay the premium that housing has seen since the COVID pandemic.
5. Cherry Hill
The cheapest on this list, Cherry Hill homes are a great option if you're looking at real estate on a budget. Homes in this area are priced at around $385,000. The average rent in that area is $1,900. But its allure is that it's a cheaper market than Philly or NYC and has some of the best school districts in the state.
5 tips for real estate investors in New Jersey
1. Be prepared for competition
New Jersey is a very competitive state for real estate. Be prepared to have to put in multiple offers and potentially have your first few offers rejected.
2. Emerging neighborhoods are better than established neighborhoods
Since competition for New Jersey is so steep, it's better to look for emerging neighborhoods. Check smaller towns on the outskirts of larger towns. Or areas that are underdeveloped are also good places to invest.
3. Look past staging
Looking past staging will help you get better real estate deals. Since the market is so competitive, you'll want to imagine what the property could be rather than what it currently is. That way, you'll be able to see what you're turning your potential investment into.
4. If needed, cut your losses
If you're too invested in a property emotionally, you might overbid. Instead of doing that, approach real estate logically. You'll want to ensure that you don't unnecessarily increase your mortgage because you want a property. If the bidding gets too hot, back out instead of making a bad investment decision.
5. Target a niche
While it might be enticing to diversify your real estate in New Jersey, learning about one type of real estate (single-family residence versus apartment buildings, for instance) will allow you to get better deals. You'll familiarize yourself with one type of investment and acquire properties that make sense much easier than if you were to learn a little bit about every property type.
FAQ
Do banks offer DSCR loans?
Yes, banks offer DSCR loans. So do credit unions and other financial institutions. Ask your bank or look around to find a bank that offers this kind of loan.
How hard is it to get a DSCR loan in New Jersey?
If you have a good credit score (usually 640 or above) and have a DSCR of 1.25x, meaning the property brings in 25% more income than is required for the payment, you may be eligible for a DSCR loan in New Jersey.
Is a DSCR loan a good idea?
DSCR loans can be a great idea for real estate investors who have income that's hard to verify with tax returns. A DSCR loan uses the property's rental income to qualify, not the buyer's personal income.
Are DSCR loans for 30 years?
Most DSCR loans have 30-year terms, although some lenders allow a 40-year option with an interest-only period. Other lenders may allow a 15- or 20-year DSCR loan if you want to pay off the mortgage sooner. 
Is a DSCR loan right for you?
DSCR loans are fantastic loans for investors because they focus on the property's ability to make money and not your personal income to pay off the mortgage.
You may be able to find funding this way, even if it's difficult to prove your income via tax returns. DSCR loans can open up opportunities that a traditional loan can't.
Submit your DSCR loan scenario.