Debt Service Coverage Ratio (DSCR) loans are practically tailor-made for Pennsylvania.
Pockets within the state still offer low purchase prices compared to rents.
And because DSCR loans are based on the property's income compared to its payment, the state offers opportunities to buy a rental property with no personal income documentation.
Ready to expand your portfolio? A DSCR loan could be the tool for you.
Submit your DSCR loan scenario.
What's in this article?
Why get a DSCR loan in Pennsylvania?
Investing your time and money in Pennsylvania can yield great returns if you pay attention to each region's essential benefits.
Overall, the state is an economic powerhouse for the region and is geographically situated by heavy centers of business and culture.
The state is home to over 12 million citizens, the sixth most populous state.
The large population offers investors a wide range of renters to choose from, no matter what type of properties they are looking for.
How does a DSCR loan work?
When buying a home for personal use—a primary residence, for example—financial institutions will base your income on pay stubs, tax returns, or other traditional forms of documentation.
But DSCR loans focus on the cash flow of the property itself.
If a potential property has enough rental income to cover the mortgage payment, DSCR loan approvals are possible.
Check your DSCR loan eligibility.
Low DSCR rates
Flexible guidelines
Specializing in DSCR, Fix & Flip, Construction, Bridge
Make-sense underwriting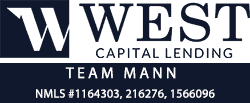 DSCR loans and other investor options
Self-employed, full-time and newer investors

AL, AZ, CA, CO, FL, HI, ID, IA, KS, ME, MI, NH, ND, OR, TN, UT, WA
How is DSCR calculated?
When someone applies for a DSCR loan for an investment property, the lender will compare an all-inclusive mortgage payment to the estimated income the property would generate.
The result is expressed in decimal format, for example, 1.25 or 1.25x.
This example shows a debt service coverage ratio (DSCR) of 25% more than a full mortgage payment.
In dollar terms, the proposed investment property is projected to bring in $1,250 for every $1,000 of mortgage payments.
You can calculate DSCR by using the following equation:
DSCR = Income / Payment
Let's break down this equation a little more to see its components.
To achieve an accurate estimate for DSCR, you need to determine the total income for a residential property. Add up all the rental income for each of the property's units (assuming you have full occupancy).
Use the Net Operating Income (NOI) if the investment property for commercial properties. NOI is the total annual income minus repairs, management costs, taxes, and other costs.
Once you have your rental income figured out, you need to determine the full payment of your DSCR loan.
So, how do you determine the full DSCR payment for the above calculation?
Payments are calculated the same as a traditional mortgage payment. They are comprised of the following:
Principal
Interest
Taxes
Insurance
This group of costs is often referred to as PITI or PITIA.
One extra variable might be homeowner association fees, which may or may not be applicable, depending on the property. Other dues and fees might also need to be added, depending on the region.
Next, examine how you can adjust your equation to make your investment more profitable.
How can I improve my DSCR ratio?
Example: How higher rent can improve DSCR
| | | |
| --- | --- | --- |
| Income | Payment | DSCR |
| $1,500 | $1,750 | 0.85 or 0.85x |
| $1,900 | $1,750 | 1.08 or 1.08x |
Example: How lower payment can improve DSCR
| | | |
| --- | --- | --- |
| Income | Payment | DSCR |
| $1,500 | $1,750 | 0.85 or 0.85x |
| $1,500 | $1,200 | 1.25 or 1.25x |
As you can see, to increase your chances of getting your DSCR application approved, you can adjust your rent or loan payment schedule to maximize your ratio.
What is the minimum DSCR to qualify in Pennsylvania?
A DSCR ratio of 1.25 or higher is generally acceptable for most lenders.
However, some lenders will accept a DSCR as low as 0.75 or don't have a minimum.
While determining which properties might be ideal for your situation, consider consulting with a DSCR lender to review your plan.
How to qualify for a DSCR loan in Pennsylvania
Pennsylvania DSCR lenders will focus on the potential for a property's rental income rather than your personal income.
Full-time investors often have significant write-offs on their tax returns, which don't show as much income as a conventional mortgage applicant.
DSCR loans are tailored for real estate investors instead of those who want to buy a primary residence.
DSCR loan qualifications
Loan-to-value (LTV): The maximum LTV ratio for most DSCR loans is 80%—meaning a borrower must have a down payment of at least 20% to qualify.
Credit score: Most DSCR lenders require a credit score of at least 640. However, some might accept a lower score.
Verifying the property's future rental income: To assess your proposed investment property's future rental income, the appraiser will complete a Fannie Mae form 1007. This form is a rent schedule to estimate the market rent of the subject property.
Loan purpose: Purchase, refinance and cash out.
Property types allowed: Depending on the lender, single-family residences, 2 to 4-unit properties, 5+ unit apartment complexes, townhomes, condo hotels, and standard and non-warrantable condos. Some lenders might consider other types as well.
Property use: DSCR loans are not allowed for primary residences—investment/rental scenarios only, short-term or long-term.
Loan type: Many different types of loan terms and interest rate calculations are available for DSCR loans in Pennsylvania (e.g., 30-year fixed, 5-year ARMs, etc.).
Income and employment, debt-to-income ratio: Because your personal employment or income is not a factor in a DSCR loan application, no DTI calculation is needed.
Maximum loan amount: You'll find most DSCR lenders have a maximum of $1-5 million.
Maximum properties owned: There is no maximum for the number of properties you can own.
Prepayment penalties: Like many traditional loans, most DSCR loans will charge a prepayment penalty if you pay off the loan or sell the property too early. The result could mean thousands of dollars, so check the loan agreement and ask your mortgage lender about penalties.
Cash Reserves: Many DSCR lenders will require you to have 6-12 months' worth of PITI payments in reserve.
Closing in the name of an LLC: Most DSCR lenders will allow this.
Seller-paid closing costs: Some sellers will offer to contribute to your closing costs. While many lenders are agreeable to this situation, they may set certain limits on the terms.
See if you meet DSCR loan qualifications.
DSCR mortgage rates Pennsylvania
The general rule for Pennsylvania (common in most states) is that the higher the DSCR result, the more competitive the rate you'll be offered.
Some DSCR lenders will offer rates that are only 1% higher (approx.) than conventional loans.
5 best areas to invest in Pennsylvania
Now that you know why you should invest, and how, let's look at the top locations to invest in Pennsylvania.
Allentown
Situated right in the heart of Lehigh Valley, Allentown is a natural fit for landlords and investors.
As Pennsylvania's third most populous city, the range of home prices is quite broad, starting at $10.5K and reaching as high as $3 million.
The median home sale price as of December 2022 is $201,000. A one-bedroom apartment in Allentown has an average rent of $1,644, a twenty percent increase over last year.
The rental market continues to grow, which includes increasing rent prices and the values of single-family homes. Allentown's newly revitalized downtown area has also contributed to a healthy market trend.
Bethlehem
Located just east of Allentown (as part of the Lehigh Valley as well), Bethlehem shares many of its economic similarities.
Bethlehem has undergone significant revitalization efforts that improved the city's economy and helped boost the overall population. The city has also introduced several incentives for investors looking to purchase a property.
In general, Bethlehem has affordable townhomes and condos. For overall homes, the median listing price is $300,000 (or $162/sq ft), and a median sold home price of $312,000.
Harrisburg
Despite the cooling market trends of the rest of the country, rents in Harrisburg are overall steady or growing.
The median rent charged in Harrisburg is $1,009 as of last month, which is a 6% increase over last year. Two-bedroom apartments have increased 3% to $1,390, while the average rent charged for one-bedroom apartments remains flat.
Because the capital of Pennsylvania is the headquarters of many businesses, job openings are reasonably common. Harrisburg's top employers include state government, transportation and shipping, construction, and healthcare.
West Chester
Coupled with high home values, West Chester, PA, has been a popular place to live for a long time due to its proximity to Philadelphia.
As of December 2022, the value of homes for sale was higher than average compared to most of PA—ranging from $49,000 to as high as $4.2M.
The median (average) home value in West Chester is $564,884, according to Zillow. (Note: this value only includes the middle price tier and is seasonally adjusted). Overall, West Chester home values have increased 12.7% over the past year.
Pittsburgh
The Steel City has evolved from a manufacturing-heavy economy to one of the state's hottest places to live. The typical home value in Pittsburgh is $235,267, seasonally adjusted for only the middle price tier of homes. Home values for Pittsburg have increased 6.1% over the past year.
One of this city's more impressive features is its institutions of higher learning. A whopping 68 learning centers, including colleges and universities, and home to thousands of students, means property owners have a wide range of available renters.
Five tips for real estate investors in Pennsylvania
To thrive as an investor in this area, you have to know it. Let's look at some of the top tips for investors in Pennsylvania.
Certain landlord disclosures are required
Landlords must disclose specific information to their tenants, such as the name and address of any banking institution where the tenets' security deposit will be kept— according to Pennsylvania law.
Usually, this information can be provided in the rental or lease agreement.
Security Deposit Limit and Return
State law also limits how much landlords can charge for a security deposit:
Two month's rent for the first year,
And only one month's rent during each of the subsequent years
Also, Pennsylvania security deposit limits dictate that deposits must be returned within 30 days after your tenants move out.
Small Claims Lawsuits
Tenants have the option of suing landlords in Philadelphia Municipal Court or District Justice Court (depending on their location) to return their deposits, up to a maximum of $12,000.
Consider basing your choice on local needs
When choosing a location or neighborhood to invest in, you should familiarize yourself with the inventory demands and supplies of the area.
For example, what are the professionals in the area looking for? Single-family, detached homes? Or are townhomes and condos more popular in the area?
Research local growth and opportunity
Focusing your efforts on areas with multiple job opportunities across different industries is better. As we pointed out with Pittsburgh above, the cities or towns of America with steady growth have several industries to support them.
FAQ
What is DSCR in a loan?
DSCR is a calculation done to determine if the ratio of income generated by your investment property is enough to cover your mortgage payment.
Can anyone get a DSCR loan?
So long as you have the minimum down payment required by the lender and meet other requirements, anyone can be considered for a DSCR loan.
Do you need a down payment for a DSCR loan?
For most lenders, yes. However, there are many different types of Pennsylvania lenders who may allow lower down payments than others. Shop around.
What DSCR do lenders look for?
In general, lenders will set a minimum ratio of 1.25x. However, some lenders might be open to a ratio of less than 1. In these cases, personal income verification may be required.
Is a DSCR loan right for you?
The beauty of DSCR loans is that they open up investment opportunities for real estate borrowers who might not normally be able to be approved for a loan.

By bypassing the need to examine personal income or employment, Pennsylvania rental properties become available to many Americans interested in expanding their portfolios and generating more passive income.
Start your DSCR loan
Reach out to us with your DSCR scenario, and start investing in the Pennsylvania real estate market.
Submit your DSCR loan scenario.