Real estate investors are flocking to Indiana to take advantage of its strong economy and growing demand for rental properties.
One of the ways investors are taking advantage of Indiana's growth and potential is with a Debt Service Coverage Ratio, or DSCR, loan.
Submit your DSCR loan scenario.
What's in this article?
Why get a DSCR loan in Indiana?
CNBC ranked Indiana No. 1 for best infrastructure in America, and No. 14 as an overall top state for business in 2022. Indiana's outlook is strong for those looking to cash in on its impressive current standings — and massive growth opportunities — with a DSCR loan.
DSCR loans simply compare a property's cash flow to its monthly loan payments, making the process much faster by allowing you to skip personal income verification.
How does a DSCR loan work?
Investors often have trouble proving they can repay a traditional loan based on the documentation requirements.
A DSCR loan is an alternative lending solution that takes into account an investor's unique needs. Rather than focusing on your income, it's focused on the property's income.
With a DSCR loan, it's not about your tax returns or pay stubs. You're likely to be approved for a DSCR loan as long as your property will make enough to cover your loan repayments — simple as that.
See if you're eligible for a DSCR loan.
Low DSCR rates
Flexible guidelines
Specializing in DSCR, Fix & Flip, Construction, Bridge
Make-sense underwriting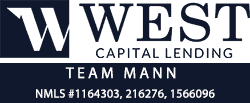 DSCR loans and other investor options
Self-employed, full-time and newer investors

AL, AZ, CA, CO, FL, HI, ID, IA, KS, ME, MI, NH, ND, OR, TN, UT, WA
How is DSCR calculated?
A DSCR loan compares a property's income and full payment, including the principal, interest, taxes, insurance, HOA, and other fees—known as the PITIA.
DSCR is expressed in a decimal such as 1.25 or 1.25x. A 1.25x DSCR means the property brings in 25% more income than the payment.
Higher ratios are better, while ratios below 1.0 have negative cash flow.
Here's how you calculate DSCR:
For example, a residential property with a $2,500 income and $2,250 payment would have a DSCR of 1.11.
While this DSCR is greater than 1, the investor can improve their DSCR by increasing rent or reducing the payment.
How to determine DSCR income
Your DSCR income for residential property is simply your monthly rental income.
For commercial property, you would use the net operating income (NOI) instead. NOI equals your income minus taxes, management, maintenance expenses, and other costs of operating the property.
How to determine DSCR payment
The DSCR payment is your PITIA, or your principal, interest, taxes, insurance, and HOA.
Of course, you won't know the exact amount until you work with a DSCR lender who can help you determine your interest rate and payment.
You can improve your DSCR by either increasing your rent or lowering your payment amount.
Example: How higher rent can improve DSCR
| | | |
| --- | --- | --- |
| Income | Payment | DSCR |
| $3,000 | $3,000 | 1.0 |
| $3,750 | $3,000 | 1.25 |
Example: How lower payment can improve DSCR
| | | |
| --- | --- | --- |
| Income | Payment | DSCR |
| $3,000 | $2,500 | 1.2 |
| $3,000 | $2,250 | 1.3 |
Notice how higher rent and lower payments influence the DSCR.
For your own property, determine how you can move the income up or lower your payments to achieve your ideal DSCR.
This might include raising rent to match nearby properties, boosting the rental's value, or putting down more money on the property to lower the payment.
What is the minimum DSCR to qualify in Indiana?
The minimum DSCR in Indiana depends on the lender, but generally, most lenders want to see a DSCR of at least 1.25x.
Some lenders will allow a DSCR as low as 1.0 or don't even have a minimum. It might depend on your unique scenario.
Connect with a DSCR lender to review your situation so they can offer their insight on your property, the potential income, and the payments.
Indiana DSCR loan guidelines
DSCR loans are generally much easier for investors to qualify for than a traditional loan.
As long as you're purchasing a property that meets or exceeds a lender's DSCR, you have a strong chance for approval.
Let's take a look at what other qualifications your lender will evaluate.
Loan-to-value (LTV) ratio: The max LTV for DSCR loans usually is 75-80%, so you can expect a down payment of at least 20-25%.
Credit score: A credit score of 640 or higher is ideal, but some lenders may want a higher score and some may allow lower.
Verifying the property's future rental income: The lender will need to verify your future income. For a single-family property, an appraiser will need to complete Form 1007, the Single-Family Comparable Rent Schedule.
Loan purpose: DSCR loans can be used to purchase or refinance a home, or to take cash out.
Property types allowed: DSCR property types allowed may vary slightly by lender, but generally include single-family residences, 2-4 unit properties, condos, or townhomes.
Commercial properties such as office buildings and 5+ unit apartment complexes also are permitted. Speak with a DSCR lender to find out the exact types allowed in your area.
Property use: Short-term and long-term rentals are allowed, as well as investment and rental only. No primary residents are permitted.
Loan type: Loan types include 5-year and interest-only ARMs, 30-year fixed rates, and more, depending on your lender.
Income and employment, debt-to-income (DTI) ratio: Lenders don't require income and employment verification or any DTI maximum. Instead, they focus on your investment property's income.
Maximum loan amount: Max loan amounts often are up to $5 million, but vary by lender.
Maximum properties owned: Most DSCR lenders typically do not restrict the number of properties owned.
Prepayment penalties: You may face a prepayment penalty if you sell the home too soon, pay off the loan too early, or refinance too quickly. Your lender will have specific guidelines for these penalties.
Cash reserves: Many lenders will require that you have six to 12 months of cash reserves for the full payment. The amount will depend on your DSCR.
Closing in the name of an LLC: This is allowed in most instances.
Seller-paid closing costs: Many DSCR lenders allow the seller to pay for your closing costs, up to a certain limit.
See if your deal meets DSCR requirements.
DSCR mortgage rates Indiana
DSCR mortgage rates are often higher compared to traditional loans, considering that it's an alternative lending solution.
In Indiana, DSCR loan rates usually are only around 1% higher than a traditional loan and may be better depending on your DSCR.
The five best areas to invest in Indiana
Single-family rentals are the most in-demand in Indiana, but there are plenty of opportunities for other investments throughout the state.
Let's take a look at the best areas to invest in Indiana, based on current growth and future potential.
1. Indianapolis
Take a look at any list on the web for the best cities, hottest real estate markets, or most affordable cities to live and work, and you'll find Indianapolis.
Indianapolis is a vibrant city packed with entertainment and job opportunities, but we're still in the Midwest, so there's affordability and charm that you can only find in this region.
2. Carmel
According to Niche.com, Carmel is ranked the best place to live in Indiana, but it's also received this prestigious title in the past from Money Magazine.
Carmel is a small city about 16 miles from Indianapolis, which may be the perfect spot to invest in the sought-after single-family properties in the state.
3. West Lafayette
West Lafayette is home to Purdue University, so it's a diverse, beautiful town filled with shops and restaurants.
Investors who want to take advantage of the rental opportunities that come with a prestigious college town should take a look at West Lafayette.
4. Fort Wayne
Fort Wayne is the second largest city in Indiana, so it offers plenty of opportunities for real estate investors.
Some experts consider the market for house flipping to be particularly strong in Fort Wayne because there's high demand but a lack of supply in this bustling city.
5. Zionsville
In the past decade, Zionsville has topped several lists for the best places to live in America.
It's an expensive area to live in as far as Indiana is concerned, meaning investors can earn a healthy cash flow in a safe community known for its great schools and neighborhoods.
Five tips for real estate investors in Indiana
Consider these five expert tips to help you as you navigate new investment opportunities in Indiana.
1. Single-family properties are in high demand
You will have no shortage of investment opportunities in Indiana, but single-family properties are currently in high demand. This is especially true near cities like Indianapolis, Fort Wayne, and South Bend.
Apartments with 5+ units also are in high demand in these areas.
2. Know your rights as a landlord
If you want to be a landlord, you're in the right state. Indiana is No. 1 on Roofstock's list of the top seven landlord-friendly states of 2022 and No. 3 on Steadily's list of the top 12.
The classification is based on a number of factors, including property taxes, rent control, and the eviction process. Indiana has no tolerance for tenants who don't pay rent, no limit on security deposits, and a low property tax rate.
3. Understand the local economies and job opportunities
Indiana has a range of industries fueling its local economies, from steel to medicine and technology. Do your research on the areas you'd like to invest in, and understand what the people there truly need.
4. Study the market value of your chosen areas
Since your rental income is essential to your DSCR, you have to pay attention to these figures and not try to stretch them too much.
If you're aiming for a certain figure, don't assume that you can simply raise the rate to that level even if it's only a couple hundred dollars extra. In the Midwest, the cost of living is lower.
5. Put together a team of local experts
It's worth adding this tip to the list because many people investing in Indiana properties are not from Indiana.
The propertiesare affordable, and there are many opportunities for new investors who may not have the portfolio to back up hefty investments in their home state.
As a result, many fresh investors are eyeing the state's opportunities without a full understanding of what residents need and want. Build a local team of real estate experts to help you make the most of your investments.
FAQ
How do I qualify for a DSCR loan?
Most DSCR lenders will want to see a coverage ratio of at least 1.25x, meaning the property brings in 25% more income than the payment. You also will need to meet certain property type and property use requirements.
Is a DSCR loan a hard money loan?
DSCR loans are not hard money loans, but some hard money lenders may offer DSCR loans. DSCR loans are considered non-qualified mortgages (non-QM), meaning they don't follow traditional lending standards.
How much do you have to put down on a DSCR loan?
Most lenders require that you put down at least 20-25% on a DSCR loan.
Do you need good credit for a DSCR loan?
DSCR loans generally require a credit score of at least 640. Some lenders may allow a lower score, while others may require a higher score.
Is a DSCR loan right for you?
Indiana is an excellent state to start your real estate investment journey or grow your portfolio with the help of a DSCR loan. Find out if you qualify today.
Submit your DSCR loan scenario.