Have you tried to buy a house but can't seem to get approved for a loan? Have you considered hard money?
Banks rarely deal with unique borrowing situations such as self-employed borrowers or others who have trouble producing standard income verification. They also have strict credit requirements.
If those reasons are holding you back from securing a loan for a home, consider owner-occupied hard money loans.
Some lenders do offer owner-occupied hard money loans, despite them often being associated with investing and house flipping. These loans commonly have 12-month terms but can be extended to longer loans if need be.
There are many benefits to owner-occupied hard money loans and they could work out just as well for you as a conventional loan. 
Submit your owner-occupied loan scenario.
1. Lenient qualifications
The biggest benefit of owner-occupied hard money loans is that their qualifications are more lenient than banks.
Hard money lenders aren't as concerned with your credit — there is no minimum score required. They want to know the value of the property you're hoping to purchase and your plan to repay the loan.
This is especially helpful if you have a foreclosure or bankruptcy in your past, a history of short sales, or have less than two years of employment history. 
Banks also require various verifications of employment and income. A hard money lender usually won't ask for that stuff, making hard money is the way to go for those who are self-employed, investors, or have other income that's hard to track for whatever reason. 
2. Speedy process
Other than convenience, there are a few reasons you may need a loan to go through quickly.
Perhaps you need a new place to live right away. You don't have time to wait for credit checks, background checks, underwriting, and paperwork that comes with conventional loans.
Or you want to secure funding for a dream home before another competitive buyer has a chance to make an offer.
Conventional loans often take weeks to months to go through, whereas hard money loans can be ready in as little as one week.
Hard money lenders want to get their deals going quickly and since they're not running credit checks or asking for a ton of information, they're able to get the loan together and processed quickly.
Hard money experts
Fix & Flip, DSCR, Construction, Bridge
New and experienced investors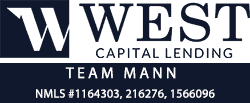 Bank statement and No Doc programs
Make-sense underwriting

AL, AZ, CA, CO, FL, HI, ID, IA, KS, ME, MI, NH, ND, OR, TN, UT, WA
3. Refinance with a conventional loan
A downside you may hear about hard money loans is that they often come with high-interest rates. 
At a bank or conventional lender, you may be looking at interest rates of 2-3% in the current market but hard money rates could easily jump to 8% or higher.
The benefit to owner-occupied hard money loans, however, is that after you've purchased the home, you're able to refinance it with a conventional loan and get a much lower rate moving forward.
Let's say that credit is the reason you had to seek out a hard money loan first. If you work to build that up once you're in the home and pay down the hard money loan, you can make it a goal to refinance with a conventional loan for a lower interest rate. 
This flexibility makes hard money an ideal option for those who need to purchase a house quickly.
The quicker the hard money loan is paid off, the more you can save in interest and refinance.
4. Avoid closing costs
Hard money lenders may require a loan origination fee. But you're not going to pay the same closing costs as you would in a conventional sale.
Conventional closing costs pay for things such as the appraiser, an attorney, underwriters, and various other fees.
In the case of an owner-occupied hard money loan, you're not necessarily going to have many other people involved in the deal, so you won't need to pay nearly as many fees.
The lender may want to look at the property, but they're not ordering appraisals or other things that would be required with a conventional loan.
Similarly, some lenders require private mortgage insurance on certain loans but hard money lenders don't.
5. Cash loans
In a competitive market, an all-cash offer is certainly going to put you ahead of the crowd when you're hunting for property.
Hard money lenders are often willing to loan out cash and with the speediness of their approval process, you're in a better place to quickly get your deal accepted by the seller.
This helps give you the flexibility to make cash offers to sellers and opens the door for more buying opportunities.
Next steps
Borrowers can benefit just as much from an owner-occupied hard money loan as a conventional loan, and might even have an easier time qualifying.
My Perfect Mortgage works with both conventional and hard money lenders. We have the expertise to match you with the perfect lender for your scenario. 
Get started with an owner-occupied hard money loan.
Photo by Pavel Danilyuk from Pexels