Can you imagine becoming a real estate investor by accident? This can happen to active duty military members.
They buy a home with their VA loan benefit and then get PCS'd. Not wanting to sell their home, they keep it, rent it out, and buy a new home at their next duty station. Then, they get PCS'd and have to move again.
A career in the service can create a trail of rental homes around the nation — homes that generate passive income from rent.
If you're an active duty military member, you can use the 100% VA loan to launch a portfolio of homes. You can become an active duty real estate investor.
Start on your real estate investing goals with a VA loan.
What's in this article?
First things First: Don't fear long-distance real estate investing
Being a landlord is hard. A lot of veterans and active duty service members sell their homes when they get PCS'd simply because landlording intimidates them.
It's understandable. Landlords have a lot to do, like paying taxes, finding new tenants, keeping records, and fixing things. When you're serving thousands of miles from your rental home, you simply can't be there to take care of everything.
There is a way around this challenge: Hiring a great property manager to take care of the details for you. You'll pay your manager a percentage of the rent, typically around 5-10%. It'll be money well spent since it lets you keep the home as an asset.
How do you find a good property manager? Ask for recommendations on Bigger Pockets forums or a local Facebook group of real estate investors, or ask local Realtors. You can try Google searching property managers near you, but try to talk to a few investors who have used any manager you're considering.
Use PCS to invest in real estate
Every few years, each branch of service issues service members a permanent change of station, or PCS. This means it's time to move again.
Sure, service members accept moving around as part of the job, but it's still hard, especially for those with families and a home they already own.
Should they sell the home? A lot of service members do. But constantly selling and buying homes is an expensive hassle. And, never keeping a home more than a few years means never really benefiting from the home's long-term appreciation.
If you're a homeowner who will be PCS'd soon, you've probably already considered keeping the home and turning it into an income-producing rental.
Here's how you can do it. It could be the start of your career as an active duty real estate investor:
Creative solutions for investors
Residential and commercial
Low rates
Fast approvals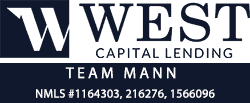 Flexible financing options
DSCR and Bank Statement Programs
Fast approvals

AL, AZ, CA, CO, FL, HI, ID, IA, KS, ME, MI, NH, ND, OR, TN, UT, WA
How to use your VA loan benefit to acquire your first 2 properties
The VA loan program is a huge benefit for veterans and active duty service members. Unlike most mortgages, VA loans require no money down and no ongoing mortgage insurance premiums. Home sellers can pay part of the closing costs. You can buy a home with almost no money out of pocket.
The VA designed this benefit for financing primary residences — homes you'll live in — and not investment properties.
But you can't live in a primary residence that's hundreds, or thousands, of miles from your duty station. So the VA program lets you buy a new primary residence when you move — even if you already own another home.
That's how you can acquire your first two properties. Here are the steps:
Buy a home with a VA loan and live there
Get PCS'd
Refinance the home to a conventional loan
Request VA entitlement restoration
Buy another home at your new location using a 100% VA loan
Note that VA allows only one entitlement restoration if you keep the property, and only if you pay off the existing VA loan in full (aka refinance into another loan type).
There's also a way to use your remaining VA loan entitlement if your first home was purchased at a very low price. Entitlement rules get tricky, so speak to a lender to see how much home you can buy in your new location.
Tip: To supercharge your efforts, buy a 2-4 unit property and live in one unit. VA allows this. When you move out, you have multiple units near your former base.
How to acquire properties 3-5
After you hold two homes that are financed with a VA loan, you are no longer eligible for VA entitlement restoration. You'll need to move on to another loan type.
If you PCS for the third time, you can vacate and rent out your second home (the one with a VA loan on it). At the new duty station, buy a home with a 3.5% down FHA loan or 3-5% down conventional loan, depending on your credit score.
After that, you can keep buying homes with conventional loans at every PCS and rent them out when you leave.
As long as you're buying a new primary residence, there's no limit on how many homes you can finance with a conventional loan. But eventually, lenders may stop lending to you if they see a pattern of turning every primary residence into a rental after a few years.
Start your VA, FHA or conventional loan here.
How to acquire properties 6-100
When you own five homes, lenders will probably stop issuing conventional loans to you. And, you can only move so many times (even in the military!).
But that doesn't matter. At this point, you're already an active duty real estate investor, and real estate investors use investment property loans to acquire new properties.
Know that investment loans will come with higher rates and require larger down payments. You can handle that with a little planning because you already own valuable real estate that generates plenty of income.
As an active duty real estate investor, you'll likely employ the BRRRR method, which stands for buy, renovate, rent, refinance, repeat. Investors who can sustain this cycle keep adding to their assets. The assets continue to earn income, and they also keep growing in value.
Another option is to put 20-25% down on a turn-key home. If rehabbing properties isn't your thing, simply look for a great value on a home that needs just minor cosmetic repairs, if any, before it's ready to rent.
Learn even more about real estate investing.
Loan options for acquiring many properties at each location
A quick review: You used the VA loan program to become a homeowner and to add a second home, both with no money down.
After that, you used FHA or conventional loans to add a few more homes to your portfolio. Those loans require small down payments, but you have money coming in from Home #2 so you have it covered.
Then, after buying three or four more homes, you made the transition to active duty real estate investing and started using loans for investors.
Loans for investors are more complex. They charge higher interest rates and require large down payments. Your options include:
Many of these loans are designed for investors — not consumers — so they're not always regulated by a government agency, or by Fannie Mae and Freddie Mac. As an investor, it's your job to learn how these products work. The links above should help a lot.
Active duty real estate FAQ
Can I use a VA loan more than once?
Yes, you can request a one-time entitlement restoration if you've used a VA loan before and keep the home. You must pay off the original VA loan or refinance into a different loan type.
How do I manage a rental property after I PCS?
When you're preparing to PCS, find a good rental property management company. Ask for recommendations in your area on real estate investing forums and online groups. With the right company, you can confidently outsource repairs, rent collection, finding tenants and other landlord responsibilities. These companies usually charge 5-10% of the rental income plus a flat fee to find a tenant.
Is it a good idea to invest in real estate while in the military?
Investing in real estate while on active duty can be a great idea. You can acquire your first two properties with a zero-down VA loan, then purchase additional properties with other loan types at each new station. Consistent investing will build a steady passive income source and when you retire from the military, you will have multiple streams of income. At that point, you can double down on investing or simply enjoy the income stream you've created.
From active duty military to active duty real estate investor
Home prices won't always go up every year. But, historically, real estate values increase as time passes. In 1953, for example, the median home price in the U.S. was about $18,000. Now it's almost $380,000.
Sure, inflation factors into those numbers. Spending $18,000 in 1953 would be like spending $203,000 in today's dollars. Still, a jump from $203,000 to $380,000 is a pretty nice return on investment over 70 years — about $2,500 per year.
And that's just home values — not rent you'll earn month after month from all your properties, which is perhaps even more important. Imagine retiring from the military with military retirement pay plus passive rental income. During the second half of your life, work could be completely optional.
As an active duty military member, VA loans give you a unique way to get your foot in the door of the real estate market: VA loans require no money down.
It's a benefit you've earned by serving, and it's a benefit you can use to start your next career as a real estate investor.
Get started on your real estate investing journey with a VA loan.
Our advise is based on experience in the mortgage industry and we are dedicated to helping you achieve your goal of owning a home. We may receive compensation from partner banks when you view mortgage rates listed on our website.