DSCR loans in Washington State
Washington State continues to be a hot spot for real estate investors.
With major employers like Microsoft, Amazon, and Starbucks, and Boeing, the state's economy is one of the strongest in the nation. Net migration into the state was 83,300 between 2021 and 2022 according to the state's Office of Financial Management.
All this means demand for housing should stay strong for the foreseeable future.
And Washington State investors are discovering a tool that helps them take advantage of the growth: the Debt Service Coverage Ratio (DSCR) loan.
Approval is based on the property's potential rental income, not on the buyer's personal income. So investors may be approved quicker and easier than with a traditional loan.
Submit your DSCR loan scenario.
What's in this article?
How does a DSCR loan work?
With a DSCR loan, lenders look at a rental property's current or potential income as the basis of approval.
If a property's income is higher than the required payment, you may not need to supply personal income documentation. For instance, a property that brings in $2,000 per month but has a $1,500 payment has a solid debt service coverage ratio and the lender might not collect tax returns, W2s, or other income docs.
This approval process is quite frankly a game changer for a real estate investor (or other self-employed individuals) with complex tax returns or very little income showing on returns.
The program works well for those who just started investing, have low-to-average W2 income, or otherwise have high debt-to-income ratios when qualifying for a traditional investment property loan.
Check your Washington DSCR loan eligibility.
Low DSCR rates
Flexible guidelines
Specializing in DSCR, Fix & Flip, Construction, Bridge
Make-sense underwriting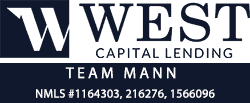 DSCR loans and other investor options
Self-employed, full-time and newer investors

AL, AZ, CA, CO, FL, HI, ID, IA, KS, ME, MI, NH, ND, OR, TN, UT, WA
How is DSCR calculated?
Here's how you calculate DSCR:
DSCR = Income / Payment
For example, a property that brings in $2,000 per month and has a payment of $1,500 has a DSCR of 1.33. This is another way of saying the property brings in 33% more income than its payment.
DSCR = $2,000 / $1,500
DSCR = 1.33
Most lenders look for a DSCR between 1.0 and 1.5, so this property could be approved, even without verifying the buyer's personal income.
Determining DSCR income
In the above calculation, the income would be the total monthly rental income from the property, if it's residential. For commercial, annual income is used. The lender uses a property's net operating income, or NOI, which is the income less management, utilities, maintenance, and other expenses.
This article will mostly focus on residential DSCR loans.
Note that the appraiser will determine future income using a professional market rent analysis.
Determining DSCR payment
You must use the "all-in" payment, meaning the total of principal and interest for the proposed new loan, plus taxes, insurance, and HOA dues if any. Do not include other expenses like utilities and management for residential properties.
Example: How higher rent can improve DSCR
| | | |
| --- | --- | --- |
| Income | Payment | DSCR |
| $2,500 | $2,000 | 1.25 |
| $2,700 | $2,000 | 1.35 |
Example: How a lower payment can improve DSCR
| | | |
| --- | --- | --- |
| Income | Payment | DSCR |
| $2,500 | $2,000 | 1.25 |
| $2,500 | $1,900 | 1.31 |
Tip: You can improve your DSCR and your chances of approval by raising rent and/or lowering the payment.
What is the minimum DSCR to qualify in Washington State?
Most Washington DSCR lenders require debt service coverage of 1.25. Some lenders offer a ratio of 1.0, meaning the income equals the full payment. If you can verify income or have reserves, you may qualify with a DSCR of 0.75, depending on the lender.
How to qualify for a DSCR loan in Washington
Each lender is different, but following are common DSCR guidelines for Washington.
Loan-to-value (LTV): 75-80%, meaning you need a 20-25% down payment to be eligible. You can also use a DSCR refinance loan if you will have 20%+ equity in the property remaining after closing.
Credit score: Down to 640 for most lenders, although some require anywhere from 620-680.
Loan purpose: Purchase, refinance, or cash-out.
Property types allowed: Single-family residences, 2-4 unit properties, condos, non-warrantable condos, and more. Commercial properties such as 5+ unit apartment buildings and office buildings are eligible.
Property use: Investment properties only. Short-term and long-term rentals are okay. No primary residences.
Loan type: 30-year fixed and adjustable rate loans, interest-only, and 40-year interest-only available depending on lender. Find a Washington DSCR lender here.
Income and employment, debt-to-income ratio: No employment or income is verified, so there is no maximum debt-to-income (DTI).
Maximum loan amount: Typically $1-2 million, but some lenders offer DSCR loans up to $5 million.
Maximum properties owned: Unlike Fannie Mae and Freddie Mac loans, DSCR loans do not limit your number of properties financed.
Prepayment penalties: Many DSCR loans require the buyer to have cash reserves after closing, such as 6 months of the full payment for debt coverage ratios above 1.0 and 12 months below 1.0.
Closing in the name of an LLC: Most DSCR lenders allow closing in the name of an LLC.
Seller paid closing costs: Usually allowed up to a certain percentage of the home price.
See if you qualify for a DSCR loan.
DSCR mortgage rates Washington
DSCR loan rates are typically 1-2% higher than traditional conforming loan rates. These loans are for rental properties, which lenders view as riskier than primary residences. Additionally, no personal income is verified, so there is a greater risk of missed payments if the property fails to produce the expected rental income.
5 best areas to invest in Washington State
According to Home Bay, here are the top five areas for investment properties.
| | | | |
| --- | --- | --- | --- |
| City | Median home price | Average income | 2-bed rent |
| Seattle | $958,000 | $97,185 | $3,745 |
| Spokane | $411,000 | $52,600 | $1,721 |
| Tacoma | $499,000 | $64,457 | $2,213 |
| Vancouver | $505,600 | $63,610 | $1,871 |
| Bellevue | $1,510,000 | $129,497 | $3,400 |
Keep in mind, though, that the best area to invest is likely one you know well. Become an expert in a certain locale – whether that's Lynnwood, Lakewood, Yakima, or Othello – it doesn't really matter. Get to know prices and rents in the area so you can spot a great deal when you find one – then use a DSCR loan to acquire the property.
Low DSCR rates
Flexible guidelines
Specializing in DSCR, Fix & Flip, Construction, Bridge
Make-sense underwriting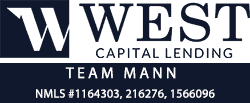 DSCR loans and other investor options
Self-employed, full-time and newer investors

AL, AZ, CA, CO, FL, HI, ID, IA, KS, ME, MI, NH, ND, OR, TN, UT, WA
5 tips for real estate investors in Washington State
1. Know the law. If you own residential rental property, you are subject to all Washington State tenant laws, whether you know them thoroughly or not. It's in your best interest to study the law and consider hiring professional management to help navigate the many tenant laws in the state. Cities such as Seattle have additional rules, such as the inability to raise rent without 180 days' notice. Certain laws could even keep a rental property from penciling out, so check local requirements before investing.
2. Consider professional management. As stated above, a property manager can help you navigate the laws, plus take the burden of finding tenants, making repairs, and the many other landlord duties.
3. Focus on one area. You can't become an expert about the entire state of Washington. Choose a city or even a neighborhood and get to know going home prices and rents. Eastern and Western Washington are completely different places, for instance. You'll be more successful focusing on a city or community than if you spread your investments throughout the whole state.
4. Prep the house for the climate. There's no such thing as a single "Washington climate," as anyone who lives in the state will tell you. Western Washington is mild and damp, which is tough on roofs and siding. Eastern Washington is dryer but more extreme. Temperatures can range from over 100F in the summer to well below freezing in the winter. Prepare the property for the local climate.
5. Keep up on employer news. Major employers like Amazon and Microsoft plan big things for Washington, but they are not all guaranteed. For example, Amazon planned to bring 25,000 employees to Bellevue, but suddenly paused construction on six office towers. Follow what major employers are doing because it could change your investing strategy.
FAQ
Are DSCR loans available in Washington State?
Yes. Many lenders offer DSCR loans in Washington. Shop around for the best rates and terms for your situation. Start your Washington DSCR lender search here.
Are DSCR loans easy to get?
DSCR loans can be easier to get than traditional financing because you don't have to supply income documentation like tax returns and W2s. The process is often quicker, especially for those with complex tax returns.
Is it hard to get a DSCR loan in Washington?
It depends on the area. Some Washington cities have extremely expensive real estate where it's harder to find a cash-flowing property, which is a requirement for most DSCR loans. Other areas offer high market rents compared to home prices.
Is a Washington DSCR loan right for you?
For the right investor, a DSCR loan could be a winning tool that helps them build their portfolio faster.
With no income documentation, a DSCR loan removes a major obstacle for many investors.
Submit your DSCR loan scenario.
Low DSCR rates
Flexible guidelines
Specializing in DSCR, Fix & Flip, Construction, Bridge
Make-sense underwriting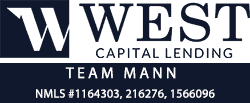 DSCR loans and other investor options
Self-employed, full-time and newer investors

AL, AZ, CA, CO, FL, HI, ID, IA, KS, ME, MI, NH, ND, OR, TN, UT, WA