Why get a DSCR loan in South Carolina?
With world-class beaches, mountains, great weather, a rich cultural history, and southern hospitality, it's easy to see why so many investors choose to buy property in South Carolina.
Debt Service Coverage Ratio (DSCR) loans are helping property investors get into the desirable South Carolina real estate market with less hassle than conventional mortgages.
SC has seen a 21% increase in home values as of December 2022, with the average median price being nearly $300,000.
Because the property's potential rental income is used to determine loan approval—not the buyer's personal income—financing can be quicker and easier than for traditional mortgages. Borrowers don't need to provide tax returns, pay stubs, or other income or tax documentation with the right property.
Submit your DSCR loan scenario.
What's in this article?
How does a DSCR loan work?
With traditional mortgages, lenders look at the borrower's financials to approve a loan. But with DSCR loans, lenders evaluate a property's income for approval.
To be eligible for most DSCR loans, a property's income must be higher than the required payment.
If the property has a good debt service ratio, borrowers typically don't need to provide personal income or tax documentation.
For example, if you're interested in a property that brings in $1,500 monthly and the monthly payment is calculated at $1,000, it's unlikely that you'll need to provide additional income information.
Not having to supply documents to support your personal finances is ideal for borrowers with:
Complex tax returns
Deduction-heavy tax returns
Self-employed
Full-time investors
New investors
Anyone with a high debt-to-income ratio that might prevent them from qualifying for a conventional mortgage
See if you qualify for DSCR financing.
Low DSCR rates
Flexible guidelines
Specializing in DSCR, Fix & Flip, Construction, Bridge
Make-sense underwriting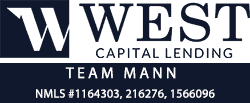 DSCR loans and other investor options
Self-employed, full-time and newer investors

AL, AZ, CA, CO, FL, HI, ID, IA, KS, ME, MI, NH, ND, OR, TN, UT, WA
How is DSCR calculated?
The formula to calculate your DSCR is
DSCR = Income / Payment
In the example used above, the property brings in $1,500 monthly with a monthly payment of $1,000.
Since DSCR equals income divided by payment ($1,500/$1,000=1.5), this property has a DSCR of 1.5x or brings in 50% more money than it pays out. (DSCR is always expressed as a decimal.)
Most DSCR lenders in South Carolina look for a DSCR between 1.0x and 1.5x.
DSCR income calculation
In the above calculation, the total monthly that comes in as rent, i.e., rental income, would be the income used to calculate DSCR.
Commercial properties are handled a little differently.
DSCR lenders use the annual net operating income for commercial properties compared to monthly income for residential properties.
NOI is income, less expenses such as management, utilities, maintenance, and other related fees. This can be tricky to calculate, so connect with a lender if you're unsure of the commercial property's income.
DSCR payment calculation
DSCR payments are the total costs of owning the property, often abbreviated as PITIA.
PITIA stands for principal, interest, taxes, insurance, and association (such as homeowner's association) fees.
For residential properties, DSCR payments do not include expenses like management fees or utilities.
Example: How higher rent can improve DSCR
| | | |
| --- | --- | --- |
| Income | Payment | DSCR |
| $2,500 $ | $2,000 | 1.25 |
| $2,600 | $1,900 | 1.37 |
Example: How lower payment can improve DSCR
| | | |
| --- | --- | --- |
| Income | Payment | DSCR |
| $2,500 | $1,900 | 1.31 |
| $2,600 | $1,700 | 1.53 |
Pro Tip: Higher DSCRs increase your chances of loan approval; to raise your DSCR, lower your payment amount or increase rents.
What is the minimum DSCR to qualify in South Carolina?
Most DSCR lenders in South Carolina look for a DSCR of at least 1.25x, but it can differ depending on your lender.
Some lenders have no minimum DSCR requirement. It's worth reaching out to several lenders to see if your investment property meets their requirements.
How to qualify for a DSCR loan in South Carolina
Many borrowers interested in investment properties in South Carolina find qualifying for a DSCR loan more straightforward compared to traditional mortgage loans.
Investors whose income tax returns don't reflect their financial situation can avoid the burden of providing personal financial documentation.
Employees with traditional W2s are eligible too. If you don't make enough at your job to qualify for a traditional loan, you could still be approved for a DSCR loan.
While each lender will have its own guidelines, typical DSCR eligibility requirements include the following.
Loan-to-value (LTV): Most DSCR lenders in South Carolina ask for 20-25% down, which translates into an LTV maximum of between 75-80%
Credit score: Minimum credit scores will vary by lender, but the majority of lenders look for borrowers with a minimum credit score of 640.
Loan purpose: Use loans to purchase property or refinancing —standard or cash-out.
Property type: Investors can use DSCR loans for single and multi-family residences of up to four units, condos, and townhomes. Additionally, some DSCR lenders allow non-conventional properties such as non-warrantable condos, or condotels, or commercial structures like office buildings and 5+ unit apartment complexes.
Property use: Borrowers can only use DSCR loans for investment and rental properties—both long and short-term rentals, such as Vrbo and Airbnb.
Loan type: Most DSCR lenders in South Carolina offer fixed-rate, adjustable rate, and interest-only loans. The most common loan type is a standard 30-year fixed.
Income and employment, debt-to-income ratio: Because DSCR loans use the property's income and not the borrower's personal income, debt-to-income ratios are not a requirement for loan approval.
Maximum loan amount: Depending on your chosen DSCR lender, loan amounts can be in the millions.
Maximum properties owned: Most DSCR lenders in South Carolina do not limit the number of properties a borrower can own.
Prepayment penalties: Many DSCR loans have prepayment penalties for borrowers who pay off the loan, refinance, or sell the property within a few years. Check with your DSCR lender before taking action.
Cash reserves: Many lenders require 6 months of the full payment in reserves after closing, or 12 for DSCRs below 1.0. But check with your lender for their requirement.
Closing in the name of an LLC: DSCR loans allow borrowers to close in the name of an LLC.
Seller-paid closing costs: Some lenders allow borrowers to receive the seller's financial help in paying closing costs.
Is your scenario outside the box? Run it by a DSCR lender.
DSCR mortgage rates in South Carolina
In general, DSCR mortgage rates in South Carolina are typically 1-2% higher compared to traditional Fannie Mae and Freddie Mac home loans.
Many investors consider the slightly higher mortgage rate a worthwhile expenditure, especially if they might not qualify for a purchase loan without the DSCR property income/payment asses feature.
5 best areas to invest in South Carolina
South Carolina offers something for every investor, from luxury waterfront properties to single-family condos in a busy business area. Located along the eastern seaboard, South Carolina also offers miles of sandy beaches, art walks, cultural festivals, and golf tournaments, in addition to great real estate opportunities.
Myrtle Beach
While it's true that Myrtle Beach is a beautiful vacation spot—making it a strong choice for short-term rental properties like Airbnb or Vrbo, there's more than meets the eye to the world-class resort location.
Myrtle Beach is home to young professionals, growing families, empty nesters, and retirees who are drawn to the coastal city that offers constant beautiful weather and a low cost of living.
Charleston
Charleston offers a diversified economy, strong job growth, and bustling technology, tourism, and transportation sectors. It also offers investors plenty of real estate options ranging from luxury homes to vibrant downtown condos and apartments and suburban single-family homes.
With 40% of its residential properties renter-occupied and the median price of a 3-bedroom single-family residence averaging $2,650—a $550 year-over-year increase—Charleston's one of the most attractive destinations for investors.
Greenville
Greenville saw home prices jump 20% year over year, with median home values now resting around $280,000. One reason for the home price increase is the influx of new residents to the state, which has welcomed more than half a million people in the last decade.
Columbia
Columbia is the second largest in the state and home to the University of South Carolina (Go Gamecocks!)
Capital City offers investors affordable investment opportunities with a $215,000 average home sale price.
Columbia combines a small town southern feel, complete with pecan and magnolia trees, with a downtown skyline representative of the city's growth as an industrial hub.
Sumter
Located between the spectacular Blue Ridge Mountains and the blue waters of the Atlantic Ocean, the city of Sumter, South Carolina, continually attracts new residents to its miles of hiking, year-round fishing, temperate climate, and solid economy.
Sumter's median sell price of $231K and an increase of almost 20% in home values year-over-year make it an attractive option for investing in South Carolina.
5 tips for real estate investors in South Carolina
Work with an investor-friendly realtor
When it comes to investing in South Carolina, having a realtor who is not only familiar with the nuances of the market but understands the unique aspects of investor buying will help you get your desired property without unnecessary hurdles.
An investor-friendly realtor understands the real estate laws in South Carolina and can help you gain access to up-and-coming neighborhoods and off-market properties that fit your needs.
Avoid over-leveraging your properties
You can be fully rented by still losing money if you're over-leveraged.
By keeping enough equity in each property, you'll put yourself in the best position for growth without overextending your resources.
Consider single-family houses
If you're new to investing, single-family residences can help reduce the risk of attracting the wrong type of tenant. Most people aspire to live in a house, but with interest rates rising, not everyone can afford to make it happen. But they can afford to rent while they work on saving up for their own home in the future.
Fix it before it breaks bigger
Consider adding a bi-annual walkthrough to rental agreements for any properties. It's a great opportunity to ask your tenant if they notice anything in need of repair. Fix the small breaks or repair the regular wear and tear around sinks and toilets before something bigger happens. Catching a water break before it does damage can save you thousands.
Local networking investing group
Facebook has thousands of real estate investing groups in just about every locale. Joining a local group can help you gain valuable insight and help you potentially avoid pitfalls.
FAQ
Do DSCR loans require an appraisal?
DSCR loans require an appraisal and a Fannie Mae 1007, an appraiser's professional rental income analysis. A 1007 lets the lender know the earning potential of your property.
Are DSCR loans good?
Depending on your goals, DSCR loans can be a great tool to help you grow your investment portfolio without having to provide W2 income or income verification. This can be great news if you're a full-time investor or have a lot of write-offs on your tax return.
How do I qualify for a DSCR loan?
Look for an investment property that brings in 25% more revenue than the expected payment. Most DSCR lenders in South Carolina do not require borrower income if the property has a DSCR of 1.25 or above.
How long are DSCR loans
Most DSCR loans come with 30-year terms, although some DSCR lenders in South Carolina allow 40-, 20, and 15-year term options.
How hard is it to get a DSCR loan in South Carolina?
Borrowers with a credit score of at least 640 and are looking at a property with a DSCR of at least 1.25x —the property brings in 25% more income than it needs to make the payment—could be eligible for a DSCR loan in South Carolina.
See if a DSCR loan will work on your next deal
Investors looking to expand their existing South Carolina portfolio, or are considering starting one, should explore how a DSCR can help them reach their investment goals.

Without the need to provide tax returns or personal income verification, DSCR loans can streamline the approval process.
Submit your DSCR loan scenario.