DSCR loans offer investors a valuable real estate financing option.
Population growth, a booming economy, tourism, and landlord-friendly policies are just a few reasons why Colorado is a top choice for many investors.
Almost everywhere you turn, communities are experiencing growth. And with more than 300 sun-filled days each year, it's easy to see the appeal of the Rocky Mountain High state.
Whether you're exploring your first short-term rental property or looking to grow your existing investment portfolio, DSCR loans in Colorado can streamline the mortgage process without needing income tax or income verification.
Submit your DSCR loan scenario.
What's in this article?
Why get a DSCR loan in Colorado?
Last year, the rental vacancy rate in Colorado was 4.5%, making it an attractive option for many real estate investors.
But Colorado is one of the most expensive states to buy real estate, with an average home price of more than $586,000—well above the national average of $355,000—and the competition for properties remains stiff.
DSCR loans can help give you a much-needed edge over traditional mortgages. Approval is based on the property's ability to generate income, not your personal past income history.
What is a DSCR loan?
A DSCR loan is a property loan that uses the property's debt service coverage ratio (DSCR) to assess repayment of funds.
Low DSCR rates
Flexible guidelines
Specializing in DSCR, Fix & Flip, Construction, Bridge
Make-sense underwriting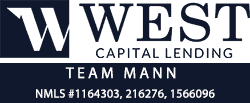 DSCR loans and other investor options
Self-employed, full-time and newer investors

AL, AZ, CA, CO, FL, HI, ID, IA, KS, ME, MI, NH, ND, OR, TN, UT, WA
How does a DSCR loan work?
Instead of using a buyer's income for approval, as conventional mortgages require, lenders use a property's potential rental income (cash flow) to determine DSCR loan eligibility.
Approval is based on how much money the property can generate compared to mortgage payments. This can be a lifeline for investors with complex tax returns that don't accurately reflect their financial situation. That's where this no-tax-return mortgage comes in.
How is DSCR calculated?
To calculate DSCR, lenders look at two main areas:
How much money the property makes (or is expected to generate)
How much the payments—including any additional fees such as taxes or insurance—will be
DSCR is written as a decimal, 1.5 or 1.5x. Therefore, this property would generate 50% more funds than are necessary to cover the full payment.
Let's look at an example.
If you are interested in a property with a rental income of $3,000 and a total payment of $2,500 (this includes interest, principal, taxes, insurance, HOA fees, etc.), the DSCR is 1.2 or 1.2x. ($3,500 ÷ $2,500 = 1.2)
Use this formula:
DSCR = Income / Payment
DSCR = $3,000 / $2,500
DSCR = 1.2
DSCR income calculation
Residential properties: Income is the monthly rent you collect
Commercial properties: Income is the annual net operating income (NOI)
NOI is the gross operating income less operating expenses on an annual basis. NOI can be tricky to calculate, so connect with a lender if you're unsure of the commercial property's income.
DSCR payment calculation
Payment includes the entire monthly rental property cost. It typically includes mortgage principal, interest, property taxes, insurance, HOA fees, and other required fees or dues.
Example: How higher rent can improve DSCR
| | | |
| --- | --- | --- |
| Income | Payment | DSCR |
| $3,000 | $3,000 | 1.00 |
| $3,750 | $3,000 | 1.25 |
Example: How lower payment can improve DSCR
| | | |
| --- | --- | --- |
| Income | Payment | DSCR |
| $3,100 | $3,000 | 1.03 |
| $3,100 | $2,800 | 1.1 |
A general rule of thumb when considering DSCR loans is that the better your DSCR, the greater your chances of being approved for a DSCR loan.
Pro Tip: Play around with the income and payment amount combination and see how you can increase your DSCR approval odds by increasing your DSCR ratio.
Verify your property's DSCR with a lender. Start here.
What is the minimum DSCR to qualify in Colorado?
While the minimum DSCR requirements will vary depending on which lender you choose, most DSCR lenders require a ratio of at least 1.25x
Some lenders will approve loans with a DSCR of 1.0 or less; others have no minimum.
Colorado DSCR loan requirements
Because DSCR loans look at property income and not a borrower's income, they're easier to qualify for than conventional mortgages for some applicants.
DSCR loans might be the right choice if your income is difficult to verify, if you have a significant amount of business write-offs or deductions or if you're a full-time real estate investor and not traditionally employed.
Regular W2 employees are eligible too. You may not make enough at your job to qualify for a traditional loan, but you could still be approved for a DSCR loan.
You shouldn't find qualifying too difficult if the property has a workable debt service coverage ratio and you can cover the necessary down payments, fees, etc. Reach out to specific (or several) lenders to ensure you meet their specific eligibility requirements.
Let's look at common requirements for DSCR loans in Colorado.
Loan-to-value (LTV): Lenders generally require an LTV ratio between 75-80%. In other words, borrowers usually need to have 20-25% of the property value as a down payment.
Credit score: Most DSCR lenders look for a credit score of 640 or more to qualify for DSCR loans in Colorado.
Loan purpose: Use DSCR loans to purchase or refinance a residential or commercial property or for a cash-out refinance.
Property types allowed: DSCR loans allow various property types, including single-family and multi-family residences (2-4 units), 5+ unit apartment buildings, townhomes, condos, standard and non-warrantable condos, condotels, commercial structures, and more. If you're wondering whether a property you're interested in qualifies for a DSCR loan, reach out to a lender.
Property use: DSCR loans use a property's rental income to determine eligibility, which means only investment properties—both short- and long-term rentals are allowed.
Loan type: Borrowers have various loan types to choose from, including interest-only ARMs, 30-year fixed, and more.
Income and employment, debt-to-income (DTI) ratio: The primary advantage of DSCR loans compared to other mortgages is that DSCR loans don't require income or employment verification—and that means no DTI ratios.
Maximum loan amount: This varies by lender. Some DSCR lenders offer loans up to $5 million.
Maximum properties owned: Most DSCR lenders don't restrict the number of properties a borrower can own.
Prepayment penalties: One downside to using DSCR loans in Colorado is prepayment penalties. Speak with your lender to clarify the penalties and carefully review loan documents before signing.
Cash reserves: Most lenders require cash reserves between 6 and 12 months or payments, although this can vary depending on DSCR.
Closing in the name of an LLC: Most lenders allow LLCs.
Seller-paid closing costs: DSCR lenders often allow sellers to contribute to the property's closing costs.
Start your DSCR loan eligibility check.
DSCR mortgage rates Colorado
Generally speaking, DSCR mortgage rates in Colorado are competitive with traditional lending. Rates typically vary by lender and DSCR ratio, with some lenders offering rates roughly 1% higher than conventional loans. Remember, a higher DSCR means a better interest rate.
5 best areas to invest in Colorado
Colorado ranks among the top ten states for low property taxes, high long-term rental income, and high short-term rental income. Two of Colorado's cities have also made the list of best American cities to live.
Boulder
Boulder attracts many young working professionals and college students, making it an ideal demographic for rental properties.
Thirty minutes south of Denver, Boulder has long been regarded as a regional services hub and is home to approximately 100,000 people.
Last year, Boulder's median rent price was $2,400 for single-family units offering a potentially high DSCR for the right property.
Fort Collins
Fort Collins has experienced a steady appreciation of home values for the last several years, with properties seeing a 3% jump in value in the last couple of years alone.
NeighborhoodScout found that Fort Collins area real estate appreciated 93.87 percent during the last decade.
Fort Collins boasts a population of more than 170,000, and the greater Fort Collins metro area population topped 343,000 last year— an increase of 1.78% from 2020.
Denver
Many investors turn to Denver when considering investment properties in Colorado.
The Mile High City continues to attract new residents with a 1.5% growth rate and a 3.1% unemployment rate—lower than the 3.5% national unemployment rate.
In addition to the state's natural beauty, Denver offers beautiful museums and fine dining establishments, and it's a short drive from some of the best slopes in the world.
Denver also recently earned its place among the best cities for an Airbnb property, generating a $168 daily average.
Aspen
There is few places as breathtakingly beautiful and awe-inspiring as Aspen, Colorado.
Offering the best of the Rocky Mountains year round, residents and visitors can enjoy a variety of activities, including skiing, rafting, hiking, biking, fishing, horseback riding, paragliding, and more.
Rental properties in Aspen can range between $5,000 to $7,000 per month off-season, with luxury homes earning an even higher rental fee.
Aspen's ability to continue to offer a small-town feel, a thriving downtown area, and a year-round tourist destination make it a popular choice for the right Colorado investor.
Colorado Springs
Located at the bottom of Pikes Peak, one of America's most famous mountains, Springs is Colorado's second-largest city, with a population of roughly 685,000.
The city saw a 25% jump in home equity compared to last year.
Renters make up almost 42% of the Springs' population, where a two-bedroom apartment costs up to $3,000 monthly. Airbnb's average daily rate hovers around $175.
Five tips for real estate investors in Colorado
Have a plan
It's easy to let excitement take the lead when considering investment properties in Colorado, but you'll benefit from taking the time to outline your investment plan. Generally speaking, it will cost you less to do things right the first time than trying to start over and fix any mistakes.
Keep current
Colorado is a very active real estate market. Staying up to date on current trends, state laws that can impact your investment choices, and local market activity isn't a nice to have—it's essential.
Get organized
Organizational skills are essential for any investment property, and they are essential if you have multiple properties. If you struggle with organization, consider outsourcing with a property management company to keep track of important documentation and deadlines.
Set up a regular maintenance schedule
Colorado can get incredible snowstorms, especially in the mountains, but all that wind, snow, and sleet means regular maintenance on your properties.
In addition to a routine maintenance schedule, ask tenants to let you know if they notice something needing fixing. You'll save yourself money and headaches while avoiding a bigger problem down the road.
Separate banking
If this is your first investment property, you'll benefit from opening a separate banking account. You'll not only make recordkeeping more manageable, but you'll avoid mixing personal and business funds, which can make filing taxes more challenging.
FAQ
Do banks offer DSCR loans?
Banks, in addition to credit unions and private lenders, offer DSCR loans.
How hard is it to get a DSCR loan in Colorado?
With a minimum 640 credit score and a DSCR of 1.25x—if your property generates 25% more income than it needs to cover the payment—you could qualify for a DSCR loan in Colorado.
How many years is a Colorado DSCR loan?
DSCR loans in Colorado typically have 30-year terms, but 40-year options are available.
Is a DSCR loan a good idea?
DSCR loans can be the right choice for real estate investors with income that's difficult to verify with their tax returns. This is because DSCR loans use the property's rental income—not buyer income.
Check your DSCR loan eligibility
DSCR loans can be an outstanding loan choice for investors because they look at a property's ability to repay the funds—not the borrower's income.
And because DSCR loans don't need borrowers to provide income verification, it can be easier to qualify than a traditional loan.
Submit your DSCR loan scenario.