Why get a DSCR loan in Alabama in 2023?
Debt Service Coverage Ratio (DSCR) loans are investor-friendly loans that allow a borrower to qualify for loans based on property cash flow, not their personal income.
When buyers consider new investment opportunities, too often, they forget about Alabama—one of the most affordable investment markets in the United States.
With an average home value of $207,000 versus a $355,000 U.S. average, , Alabama offers investors attractive options for portfolio growth.
And DSCR loans offer investors a fast-tracked, no-income verification way to build their portfolios.
Submit your DSCR loan scenario.
What's in this article?
How does a DSCR loan work?
To be approved for a DSCR loan, a lender will evaluate an investment property's cash flow as the basis of their approval.
Properties with income more than the payment typically do not need borrowers to provide income verification.
For example, a property that has a monthly income of $2,500 and an estimated monthly payment of $2,000 payment has a substantial debt service coverage ratio. If the application meets all other criteria, a lender won't require income documentation such as tax returns or even verification that the buyer is employed.
This can be a lifesaver for self-employed professionals and investors with intricate tax returns or tax returns that do not show much income, i.e., a lot of write-offs and deductions.
The DSCR loan program also benefits new investors with a high debt-to-income ratio or a low-to-average W2 income.
See if you're eligible for a DSCR loan.
Low DSCR rates
Flexible guidelines
Specializing in DSCR, Fix & Flip, Construction, Bridge
Make-sense underwriting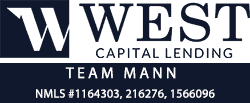 DSCR loans and other investor options
Self-employed, full-time and newer investors

AL, AZ, CA, CO, FL, HI, ID, IA, KS, ME, MI, NH, ND, OR, TN, UT, WA
How is DSCR calculated?
DSCR is expressed as a decimal, i.e., 1.25 or 1.25x. Lenders use the DSCR to consider whether an investment property has the potential to generate sufficient cash flow to cover its mortgage payments.
To calculate DSCR for residential investment properties, simply divide the property's monthly rental income by the estimated mortgage payment.
For commercial properties, lenders compare a property's net operating income (NOI) against mortgage payments. NOI is the gross income minus business expenses such as management fees and utilities.
A property with a DSCR ratio of 1.0 breaks even
A property with a DSCR ratio of 1.25 has 25% more income than it needs to cover the mortgage payments
Most DSCR lenders in Alabama look for a minimum DSCR of 1.25, although some will work with lower DSCR ratios.
Determining DSCR income
For residential investment properties, income is the total monthly rental income.
For commercial investment properties, income is the total gross income less any operating expenses such as maintenance fees, utilities, and other associated expenses.
Determining DSCR payment
PITIA is used to calculate the estimated mortgage payment. PITIA is a real estate acronym that stands for
Principal: the funds you borrowed from the lender
Interest: the interest rates the lender charges for financing
Taxes: property tax is a regular fee property owners pay to municipal governments for expenses such as road repairs
Insurance: Homeowner's insurance protects the property against specific losses such as fire
Association fees: Homeowner's Association fees are common for many planned communities, i.e., condos or townhome communities and are not required on every property
Example: How lower payment can improve DSCR
| | | |
| --- | --- | --- |
| Income | Payment | DSCR |
| $1,500 | $1,500 | 1.0 |
| $1,750 | $1,500 | 1.16 |
Example: How lower payment can improve DSCR
| | | |
| --- | --- | --- |
| Income | Payment | DSCR |
| $1,100 | $1,000 | 1.1 |
| $1,100 | $750 | 1.46 |
Pro Tip: You'll increase your chances of getting approved for a DSCR loan in Alabama with a higher DSCR. To increase your DSCR, look for ways to raise your property's income and/ or reduce your monthly mortgage payment.
What is the minimum DSCR to qualify in Alabama?
While lenders set their own minimum requirements, a good rule of thumb for DSCR lenders in Alabama is to have a DSCR of 1.25 or higher to get the best loan rates and to reduce the risk of losing money each month on your property.
Some DSCR lenders will approve loans with a DSCR of 1.0 or 0.75, and some DSCR lenders in Alabama have no minimum DSCR requirement. However, a ratio below 1.0 may trigger income verification.
DSCR loan guidelines in Alabama
While DSCR requirements can be different for each lender, these general DSCR guidelines are common in Alabama.
Loan-to-value (LTV): To be eligible for a DSCR loan in Alabama, borrowers much have a down payment of between 20 and 25% of the property's sale price or an LTV of between 75-80%.
Using a DSCR to refinance a current mortgage requires a minimum of 20% equity in the property after closing.
Credit score: Generally speaking, DSCR lenders often look for a credit score of 640. However, the range of acceptable credit scores for a DSCR loan in Alabama can range between 620-680
Loan purpose: Borrowers can use a DSCR loan to purchase a new investment property or refinance an existing mortgage with either a standard refinance or cash-out option.
Property types allowed: Investors can finance the purchase of single-family residences and multi-family properties such as condos, townhomes, etc., up to four units. Some lenders allow non-warrantable condos, commercial properties of 5 or more-unit apartment buildings, and more.
Property use: The buyer can use a DSCR loan to purchase investment properties—either long or short-term rentals, like Airbnb or Vrbo. No primary residences.
Loan type: Borrowers can choose from a variety of loan types, including interest-only, 30-year fixed rate loans, 30-year adjustable-rate loans, and 40-year interest-only, among others.
Income and employment, debt-to-income ratio: Because DSCR loans don't require income verification, there is no maximum debt-to-income (DTI).
Maximum loan amount: While some DSCR lenders in Alabama offer loans up to $5 million, it's more common to see DSCR lenders set loan limits of $1-2 million.
Maximum properties owned: DSCR loans do not limit how many properties an investor can own.
Prepayment penalties: Many DSCR loans have prepayment penalties. Discuss your potential penalty amount if you pay or refinance your DSCR loan early.
Closing in the name of an LLC: Lenders allow closing in the name of an LLC.
Seller-paid closing costs: Sellers are usually allowed to pay a certain percentage of closing costs. This can differ by lender.
See if your deal meets DSCR loan guidelines.
DSCR mortgage rates in Alabama
Because lenders assume a greater risk with these loans, DSCR mortgage rates are higher than Fannie Mae or Freddie Mac mortgage loans. Many investors consider the 1-2% mortgage rate increase a small concession for not having to provide income verification.
5 best areas to invest in Alabama
The 2022 median house price in the United States is $355,000. Considering that that's 70% more than Alabama's average, it's easy to see why investors are heading to The Heart of Dixie for their next investment property.
Huntsville
Huntsville sits at the foot of a mountain in beautiful Northern Alabama. Its rich history of contributing to the nation's development of space tech has earned Rocket City the top spot in America's best places to live.
But Huntsville's appeal doesn't end there. It's also found a home on several rankings lists, including #3 on the list of cheapest places to live and #16 on the list of fastest-growing places in the United States. Huntsville has a population of around 465,000, with an average home price of just under $200,000.
Bessemer
Bessemer blends a historic down area, thriving business, and easy access to several colleges, including the University of Alabama. The average single-family residence sells for just under $250K, with top properties renting for $8K per month, demonstrating why many investors are exploring investment properties in Marvel City.
Birmingham
Birmingham has a metropolitan population of almost a million people, making it the largest city in the state. The city, which holds a pivotal place in 1960s America's Civil Rights Movement, is home to the University of Alabama and boasts world-class cuisine, with numerous James Beard Foundation award-winning restaurants.
Birmingham is also the state's economic hub, with both Blue Cross Blue Shield of Alabama and Regions Financial Corporation headquarters in the city. The city's robust economy and rising population make investing in Birmingham appealing for both first-time and veteran investors.
Montgomery
Located in east central Alabama, Montgomery is a 90-minute drive south of Birmingham and a two-and-a-half hour drive southwest of Atlanta, Georgia. And the white sandy beaches along the Gulf of Mexico are a little over three hours away.
Montgomery offers residents affordable home prices, low taxes, and an affordable cost of living. In Alabama, investors can take advantage of some of the lowest property tax rates anywhere in the country and single-family homes that cost less than the national average, trending up 3.1% year over year.
Mobile
Mobile is the deep South's hidden beachfront property gem. Sitting on the Gulf Coast, Mobile is Alabama's only port city. Industry in Mobile embraces maritime, manufacturing, healthcare, aerospace, and healthcare.
Mobile properties sell for around $175K allowing investors to grow their portfolios for less than in other parts of the U.S. But many don't expect prices to stay low for long; home values jumped 64% in less than a decade.
5 tips for real estate investors in Alabama
DSCR loans can make growing your portfolio more streamlined and help you develop a great asset. If you're interested in Alabama investment properties, here are five tips to help you reach your investment goal.
Choose the right property type
When buying an investment property to be used as a rental home, it's important to determine the type of renters you want, where they tend to live, and how much they typically spend on rent.
Create an emergency fund
Reduce the sting of unanticipated expenses by creating an emergency fund. If you suddenly need to fix or replace a window or replace a dishwasher, you can use the funds you've put aside in your emergency fund without having to refinance your mortgage to access the necessary financing.
Study the local market
Study the local real estate market where you want to buy property. Partnering with a local realtor specializing in investor buys can help you navigate Alabama state laws while locating the right property to fit your portfolio needs.
Look for properties in emerging neighborhoods
Emerging communities can be a smart way to invest in Alabama real estate because of their growth potential. Emerging neighborhoods can offer investors low purchase prices and an increasing return on their initial investment.
Budget for vacancies
Vacancies happen, and when they do, they can reduce cash flow. Therefore, when working on your budget for potential property, factor in that not all units will have 100% occupancy every year. A general rule of thumb suggests budgeting for about 5% less revenue for a given year. That allows for about 2 weeks' vacancy per year.
FAQ
How are DSCR loans approved?
Lenders don't take borrower income into account when considering DSCR loans. Because DSCR loans don't use personal financial information, they are more accessible to borrowers without significant liquid resources or those with complex income tax returns.
How fast can I get a DSCR loan?
DSCR loans typically have a shorter application process and quicker closing compared to traditional loans. Because borrowers don't need to submit personal financial information or tax returns, DSCR loans are more streamlined.
Can I have more than one DSCR loan?
Many mortgages require borrowers to repay their initial mortgage entirely before lenders consider an additional loan. DSCRs don't work that way. With a DSCR loan, eligible investors can get multiple loans for eligible properties simultaneously.
What is the minimum credit score for a DSCR loan in Alabama?
To get the best rates and mortgage terms, DSCR lenders generally look for a credit score of at least 640. However, eligible borrowers with credit scores between 620 and 680 for properties with a positive cash flow can apply for DSCR loans in Alabama.
See if a DSCR loan is right for you
If you're considering an investment property, a DSCR loan could be the right tool to help you achieve your real estate goal. To qualify for a DSCR loan, lenders look at the cash flow property will generate—or is expected to generate—not a borrower's personal income.
Submit your DSCR loan scenario.